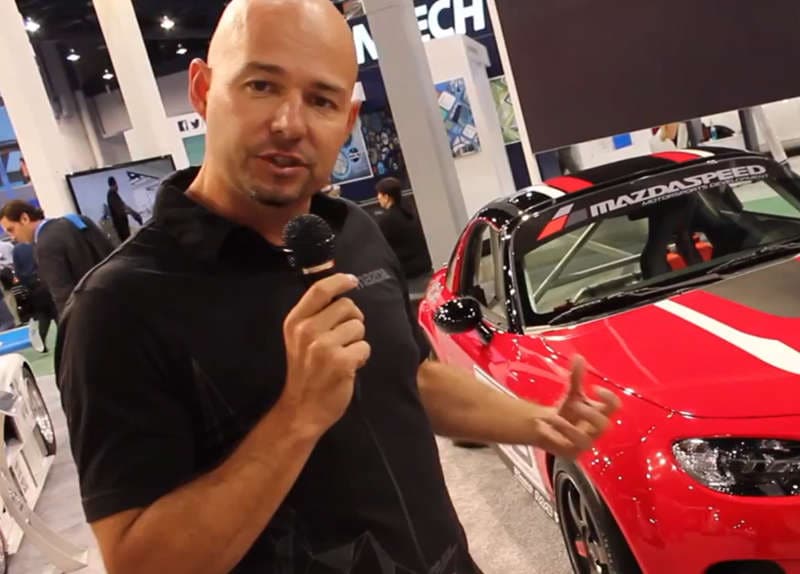 Recently, on behalf of Autobytel, I had the chance to sit down with Derek Jenkins, Mazda's North American Director of Design, to discuss Mazda's new design language, where he sees the brand going, and some of his current influences in design.  The Huntington Beach native was forthcoming on his opinions of his own brand, its competitors, and thoughts on Miatas.
How did you get to Mazda? How much influence did you have over the current model range?
I've been at Mazda for a little over four years now. Before that, I was with Volkswagen/Audi for 16 years. The opportunity came up at Mazda, which was really attractive, as the company was in a transition period and had bigger plans.  I came on board in 2009.  At that point, my boss, Maeda-san (Ikuo Maeda), the global director of design, was promoted at the exact same time.  From the beginning, we've worked toward a common mission.  In that sense, I've been directly involved and very influential, I'd like to think, in where we've gone with the CX-5 and the Mazda6, and in the future, Mazda3 and our other products.  Developing the Kodo design language, it's been an exciting four years.
What was your influence over what Kodo has meant for production cars?
Quite a bit of influence, but no design direction is just one person — that's for sure.  Nevertheless, we've created a really good working culture internationally, between the different studios.  I've been able to work really closely with Maeda-san and infuse the things I believe are important for design, with the goal of elevating the brand to a new place.  We're trying to bring more value to the brand perception through the design direction.  I've had a significant hand in that.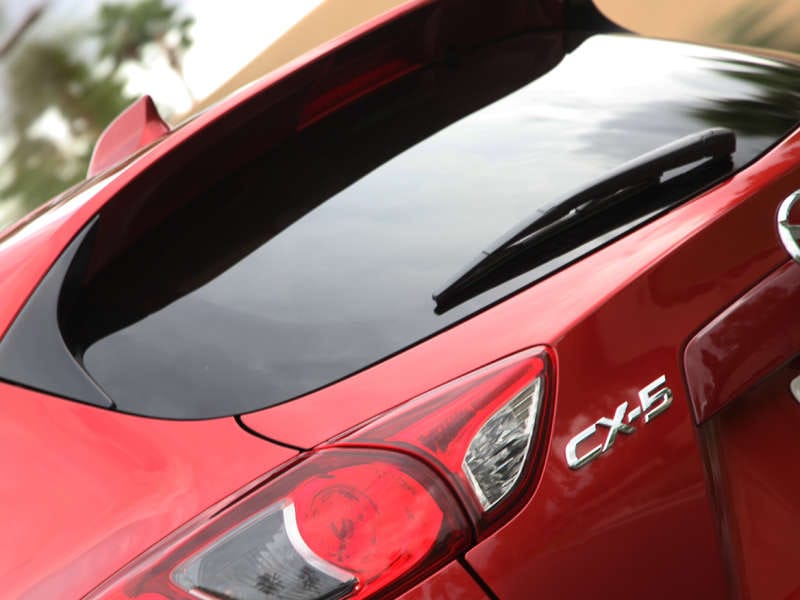 It's interesting: you've got Peter Schreyer dealing with Hyundai/Kia, ex-Audi —
Ex-boss!
— do you see design as becoming increasingly important in mainstream cars?
Design, as a focus in the automotive industry, has been ramping up since the late '80s and early '90s. We've been on a progression of automotive design – an aggressive evolution, if you look at the past two decades of car design.  In a way, I've seen it coming, but in parallel to that, design, from a marketing standpoint, from a business standpoint — that's accelerated.  It's put design in a good position to have influence on the brand.  It's helped to drive companies creatively.  At some point, everything's going to look highly attractive, and you're going to have to work extra hard to make an exceptional, standout product in that context, which people want to buy.  Making a standout car – that's not a problem.  That doesn't mean people are going to want it in their driveway.
Where do you take your non-automotive influences?
Mazda, first and foremost, has to be a highly emotional and highly expressive vehicle.  We're always looking at things, whether in nature, or living things, that express that kind of motion, and how we can create that kind of energy in the way that the car sits on the road.  It's clear in the basic proportions of the cars.  I think you see that a lot in Italian cars, which are influential for us.
Speaking of Italian cars, the next Miata will have an Italian platform-mate.  How are their styling cues going to be different?
Well, you're talking about two brands that have distinctly unique styles.  Alfa [Romeo] has its own iconography, and face, so I would imagine they would bring that into play.  I do know that, strategically, both brands will work very hard to make sure that they're not crossing over, and that there won't be any confusion between the two cars.  Obviously, the price point difference will create a fairly significant separation.: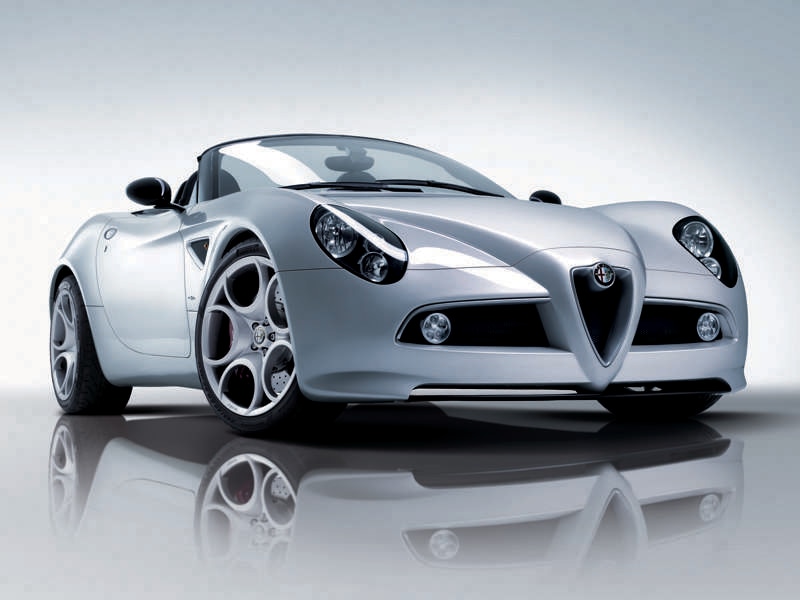 Talk a little bit about how the 2014 Mazda3 carries forward the Kodo design language.
We've been building momentum with the CX-5, and the Mazda6, and this is another big step forward.  We're just really excited about it.
Aside from Mazda products, which are some of the best-designed products on the road today?
I really like the new Porsche 911.  It's the evolution of an icon, and I think they've done a nice job on a well-executed, unmistakable car.  The interior is outstanding.  I think that Tesla's done a great job with the Model S.  It's really striking on the road.  It pushes the boundaries for a sedan silhouette, without compromising interior space.  The basic look of that car is really great, and at the same time has a broad appeal.  Something like the Fisker [Karma] is far more polarizing, as a design, and I think Tesla's been very successful.
What's something you bought recently –not a car – that you liked because of its design?
I bought a Windows Surface tablet, with the titanium case.  That thing's amazing.  Beautifully made, and it's incredibly functional.  I'm also crazy about any new Ducati.  I ride KTM – not a new bike – but I love all the Ducatis.  Just gorgeous and far ahead.  It's insane.  And the BMW bikes are great, too.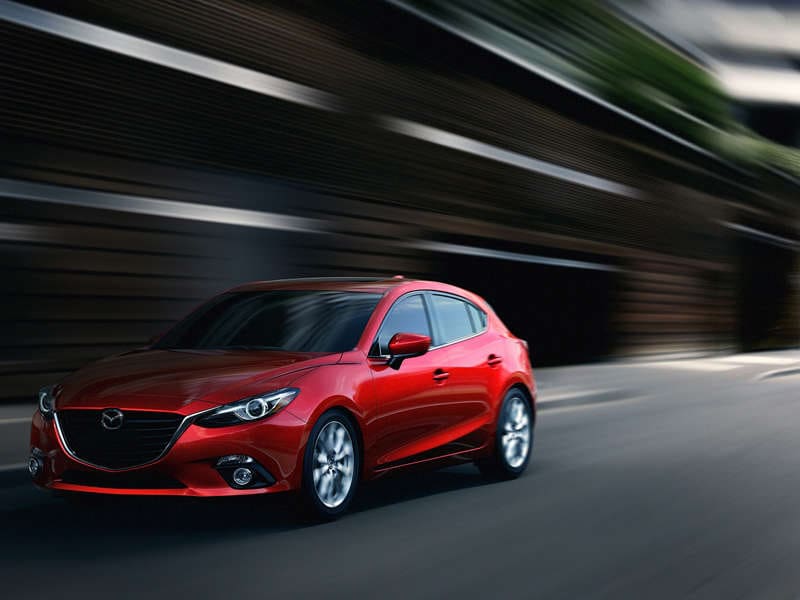 How much does living in California influence what you do?
For me, it's everything.  I grew up here, and just being here, meeting people, seeing cars, and watching things change around you, is enough to keep me engaged and feeling on top of things.  I don't feel like I could get that anywhere else.  Living in Europe was really influential, but I would miss the eclectic exposure that I could get here in California.  At the same time, I try to travel to Europe at least twice a year.  But if I had to be in one place, it would be here.
When you're not designing, what are you doing?
I have two boys, who keep me pretty occupied.  We go surfing and dirt-bike riding whenever we can.  I really like paddle-boarding, which I just started to get into more.  I do a little bit of work on my cars, but try not to spend too much time on that.
What's in your garage these days?
Right now, it's a dune buggy and a motorcycle, and, of course, the Mazdas.  I'm also considering something else for the future – either a project or something more contemporary.  I have a lot of different ideas.  It's more about time than anything.  I'm considering an NA Miata.  They're quite affordable, and I have access to an NA, from a relative, that's just sitting at their house.  It's a California car, and not rusting, but it needs love.  If I'm going to do it, I'm going to do it.  I have access to wholesale parts, so it's one of those things where I just don't have time right now.  I want to treat it like a restored Porsche, you know – little things that almost look like they should have been factory stock.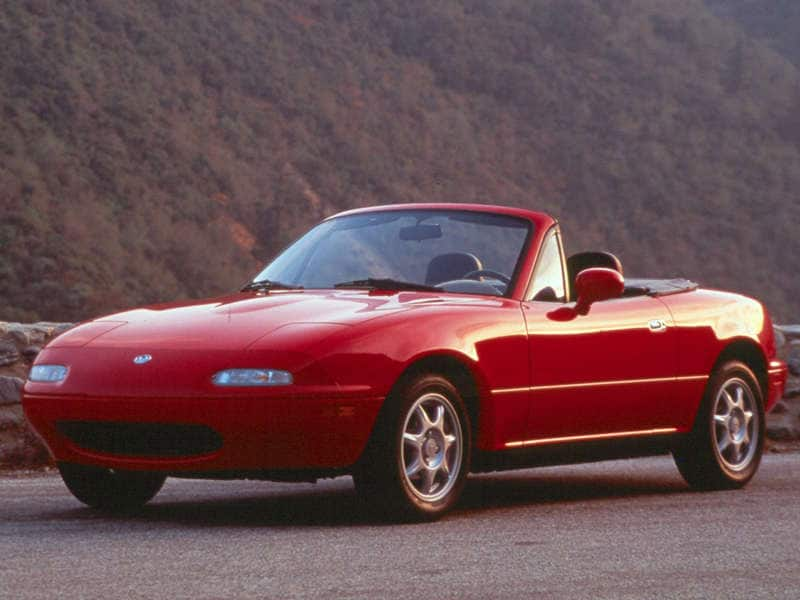 The only thing standing in the way of some people, to buy an original Miata, is that you can lease a new NC Miata for about $200 a month.
I know.  They're two worlds, though.  Hopefully the new Miata will change that.  The next Miata will be back to some core fundamentals, with respect to size and weight.  I think that there has been a big focus on the original car, again, and I think you'll see that reflected in the concept.  It's a difficult equation, because what's the context for a modern, affordable roadster now?  Obviously, you have a new generation of enthusiasts interested in getting a sporty car.  How do you give the car some of that appeal, with this classic formula?
  What do you think of the Scion FR-S and Subaru BRZ?
I admire that Toyota has taken a step to do the car in the first place.  I think that's brave, and a bold thing to do, especially given the company's size.  I'm not a huge fan of the design, though there are some things I like about it.  I've never driven the car, to be fair, but the execution in some of the details is a little bit of a letdown for me.  It feels a little plasticky to me.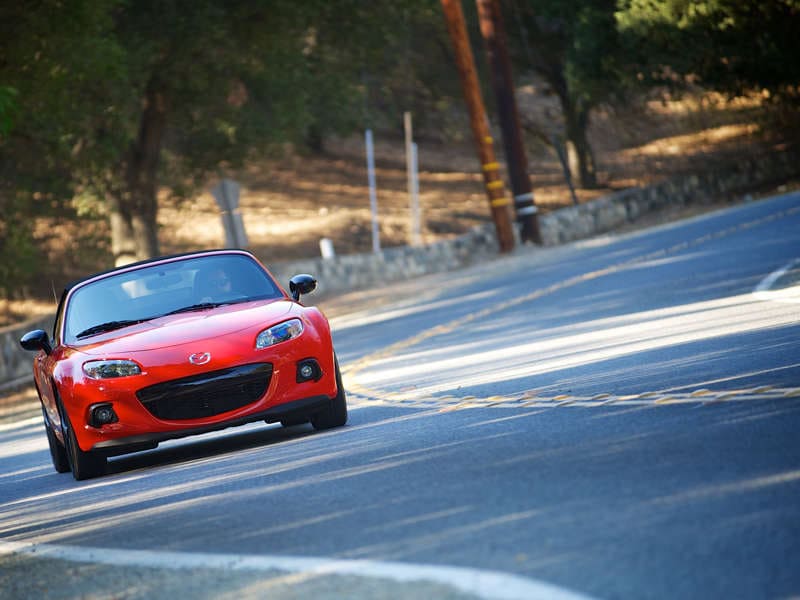 Does your reach, as designer, extend to how the car feels when you're sitting in it?
Absolutely.  This is a massive focus for us.  As a general point, this is an area where Japanese car companies have fallen behind the Europeans and, in some cases, the American brands.  It's an area that we're diligently focused on.  You've seen progress in the CX-5 and Mazda6, and now the Mazda3.  We're rapidly improving in this area.  Everything in our lives now focuses on precise engineering and material quality, and the tiny details.  The car has to have the level you're accustomed to in everything else in your life.  Mazda will definitely become a leader in this area. 
Is there room in Mazda's lineup for something quirky, a la the Nissan cube?
I don't think so, in terms of the promises of the new character and direction.  Believe me: I'll be the first to say that I love quirky cars.  I've owned two VW Things, 2CVs, I have a dune buggy.  I like funky cars.  But I don't think we're trying to create a polarizing or quirky look.  The next generation will be progressive, and push the envelope, but quirky and funky is not part of the Mazda equation right now.