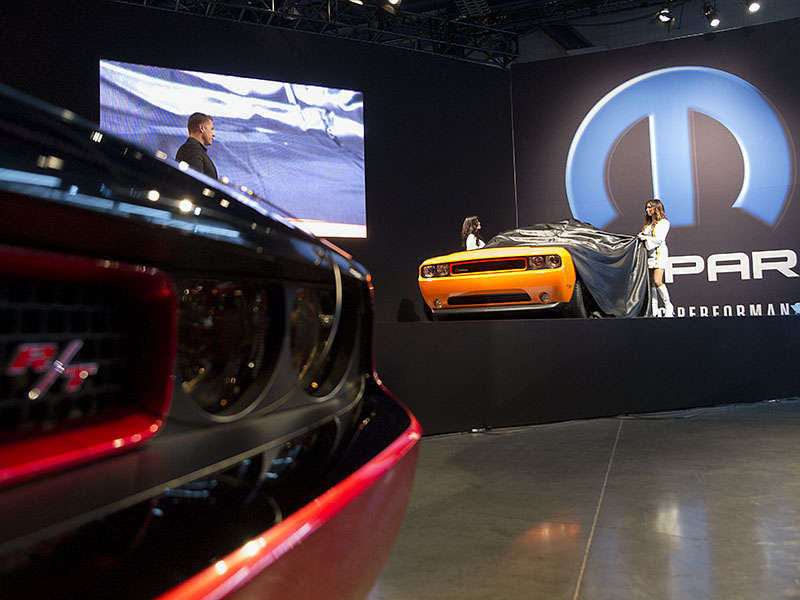 Recycling isn't just ecologically sound, it's also good business – especially if you are a car company looking to mine your archives for successful branding opportunities.  At this year's SEMA show Dodge has done exactly that with several Mopar packages and accessories on display that hearken back to the automaker's muscle car glory days.
Most noteworthy is the introduction of a three-stage 'Scat Packages,' named after the Scat Packs that first graced Dodge automobiles 45 years ago. The Scat Packages are available with the 5.7-liter V-8 editions of the Dodge Charger and the Dodge Challenger, as well as the 2.4-liter, four-cylinder version of the Dodge Dart GT.  The Challenger and Charger Scat Packages are roughly the same in terms of content: Scat Package 1 offers ECU tuning, a cold air intake, and a cat-back exhaust system, while Scat Package 2 throws in a different camshaft for what Dodge is calling 'double' the power boost offered by the first package.  Scat Package 3 triples the increase in engine output through ported heads and hi-flow headers.  It's interesting to note that Dodge did not provide specific power numbers for any of its Scat Packages.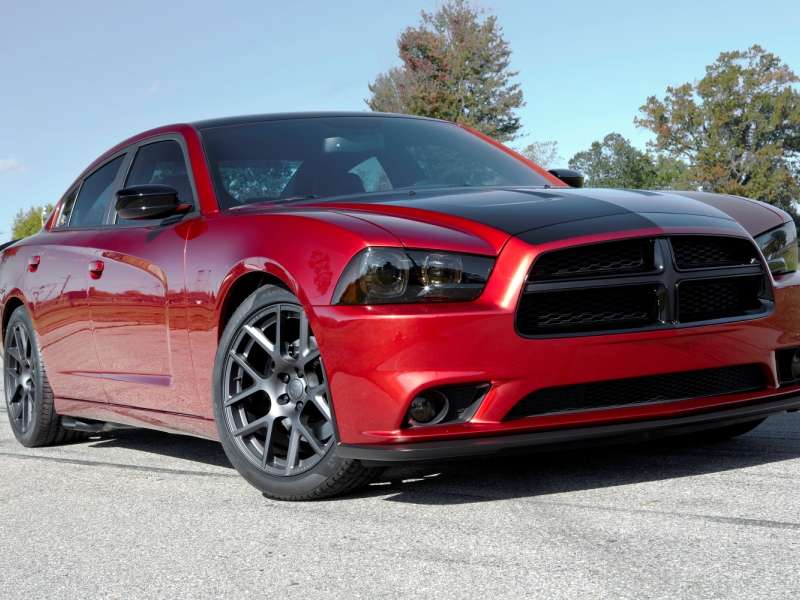 The Dodge Dart's three levels of Scat Package customization are more oriented towards handling rather than engine output.  A cold-air intake, a short shifter for the car' six-speed manual transmission, and upgraded brake pads form the backbone of the Dart's Scat Package 1, while Scat Package 2 introduces a cat-back exhaust and a re-tuned ECU.  Scat Package 3 goes the full big brake kit route (including four-piston calipers up front matched with 13-inch rotors), as well as an adjustable suspension system at all four corners and thicker front and rear sway bars.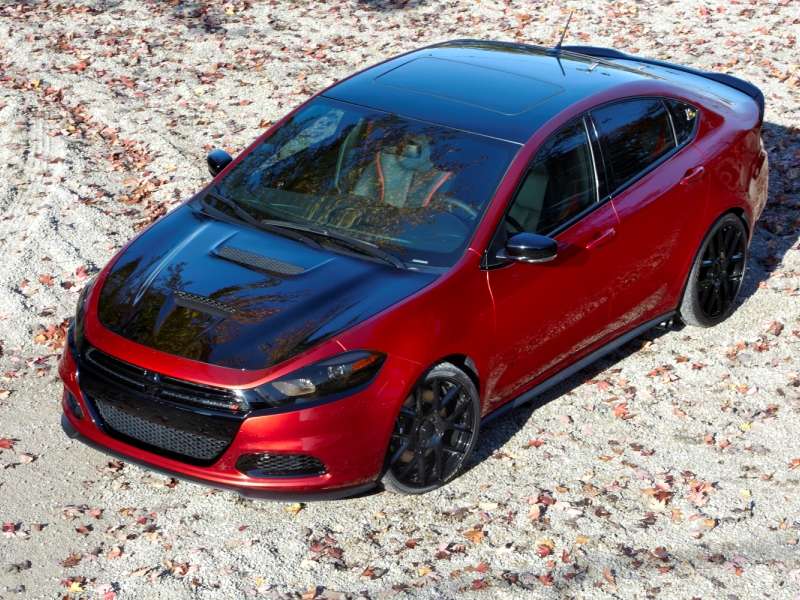 The 2014 Dodge Challenger received additional attention at SEMA 2013 in the form of two special editions.  The Dodge Challenger R/T Shaker introduces the famed 'shaker' hood setup once popular in the 60s and 70s in which the engine's air intake pokes up through the hood and moves in conjunction with the motor while idling.  The special Shaker model – which is a veritable bargain at only $2,500 over the cost of a standard R/T Classic – also includes the Super Track Pack, which installs quicker steering, upgraded brakes and shocks, and the ability to completely disable the vehicle's electronic stability control system in order to better facilitate on-track antics.
Challenger fans were also treated to the Mopar '14 Challenger, which continues the brand's tradition of building limited-edition (only 100 will be made) versions of some of its most intriguing cars.  The Mopar '14 Challenger also comes with a shaker hood as well as a host of aesthetic improvements and increased access to the Mopar performance catalog.