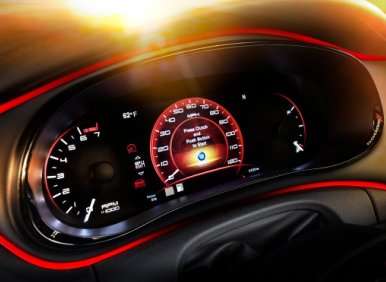 The industry's current focus on superior interior design has upped the overall level of cabin quality to new heights with the newest generation of vehicles, as all automakers now seem to recognize just how important the driving environment has become for consumers. And as made clear by Ward's2012 10 Best Interiors list—from the same team behind the annual Ward's10 Best Engines rankings—this emphasis extends from the upper reaches of the marketplace to even the latest crop of mainstream subcompacts.
In fact, according to Drew Winter, editor-in-chief of WardsAuto World: "We saw a tremendously diverse group of interiors this year, and it's obvious to us that automakers are pushing their design staffs harder than ever for interiors that are beautifully appointed, well-equipped and extremely comfortable."
Judging for the 10 Best Interiors program looks to criteria such as ergonomics, safety, materials, overall value and aesthetics, as well as the "human-machine interface"—a vital issue in today's often tech-heavy cars and trucks.
Your Ward's2012 10 Best Interior winners, in alphabetical order, are as follows. (Just note that the prices mentioned here are "as tested" and can include optional interior content.)
Ward's 2012 10 Best Interiors—Audi A7
Audi A7—A pioneer in developing rich and well-designed interiors, Audi makes the list with its innovative A7, which showcases the profile of a luxury sedan and, thanks to its liftback design, the versatility of a hatchback. Ward's judges found the A7's interior to be just as dramatic as its exterior, with plenty of matte-wood trim and a particularly intuitive human-machine interface. Further, even with a price of $67,430, the A7's cabin managed to look more expensive then it is.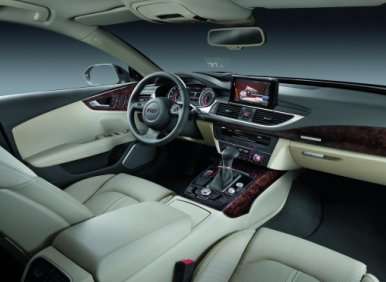 Ward's 2012 10 Best Interiors—Chevrolet Sonic
Chevrolet Sonic—Who'd have thunk it? An American-built subcompact from a domestic manufacturer has found its way onto the list, and it's from Chevrolet no less. The Bowtie brand's growing small-car expertise brings the Sonic's cabin to life with an asymmetric instrument cluster, eye-catching accents like tubular climate vents and surprisingly effective storage solutions. PerWard's, "The well-equipped $18,745 Sonic proves an inexpensive car does not have to look cheap."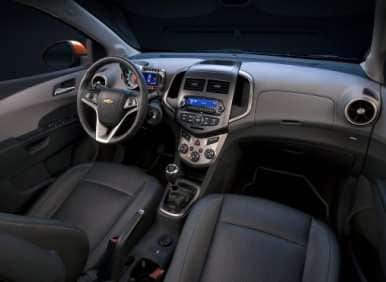 Ward's 2012 10 Best Interiors—Chrysler 300
Chrysler 300 Luxury Series—It's hard to overstate just how far the 300 lineup has improved in the past few years, even with Ward's comparing its interior to that of a Bentley. High-end Italian leather, real-wood accents, die-cast paddle shifters, a sound system fit for the pickiest audiophile, and the award-winning Uconnect infotainment and connectivity system, with an 8.4-inch touchscreen, are all in the mix here as well, all for an MSRP of $44,855. And remember, the 300 now offers an eight-speed automatic transmission that helps it to achieve up to 31 mpg in highway driving.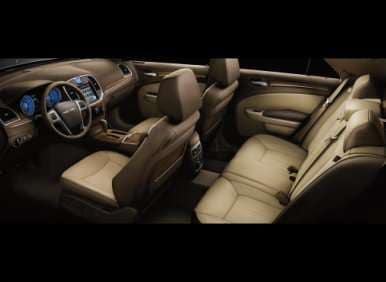 Ward's 2012 10 Best Interiors—Dodge Dart
Dodge Dart—The Chrysler Group's soon-to-debut compact helped it become one of just two automakers with multiple entries on the 10 Best Interiors list. High value was a key factor for Ward'sjudges, who note the Dart's $21,485 price tag brings a "heated steering wheel, aggressively bolstered front seats, Nappa leather, navigation, dual-zone climate control and the same 7-in. (18-cm) reconfigurable display that is available on much more expensive Chrysler Group vehicles, such as the 300 and Dodge Durango SUV."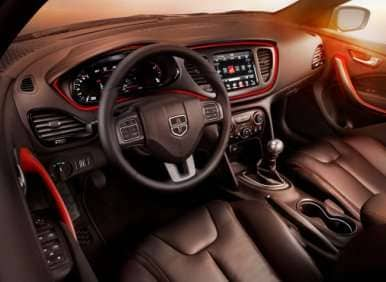 Ward's 2012 10 Best Interiors—Hyundai Accent
Hyundai Accent—As noted by Ward's, "the Accent arrived with a $15,925 sticker, which we double-checked for a typo because this interior shows incredible attention to detail." It also shows features like a heated steering wheel and a well-designed instrument panel and center stack, too. Hyundai was the other company with two products on the list, and the Accent's thrifty 1.6-liter I4 powerplant, capable of 40 mpg highway, was rewarded with a place on the most recent Ward's10 Best Engines roster.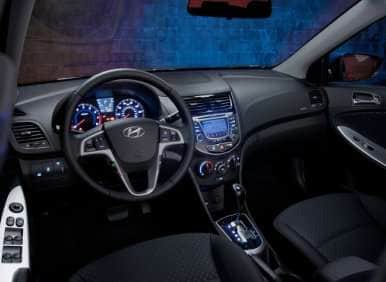 Ward's 2012 10 Best Interiors—Hyundai Azera
Hyundai Azera—The completely redesigned Azera garnered much love from Ward'swriters, who gushed that the car delivers "flash, sizzle, substance and proof there is no substitute for premium materials." More specifically, the $36,875 Azera was called out for interior features like a panoramic roof, heated and cooled front seats, and a power rear-privacy shade. Unmentioned, but certainly worth noting, is standard cabin content that includes heated rear seats, a navigation system with integrated rearview camera, Hyundai's Blue Link telematics system, and nine air bags.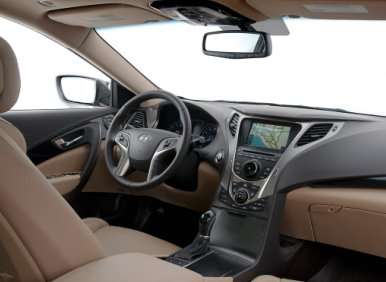 Ward's 2012 10 Best Interiors—Infiniti JX35
Infiniti JX35—The simple story here: "We find the JX to be an ideal blend of premium wood, sumptuous leather and judiciously applied brushed-aluminum trim. The entire interior feels meticulously crafted." But despite a price tag of $54,800, the JX still offers a value proposition that Ward'scalled "tremendous." That's courtesy of features that include a huge panoramic roof and an "ingenious" second-row seat design that makes for easy access to the JX's third row.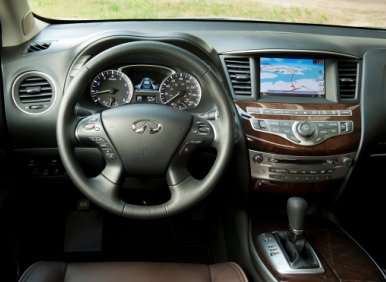 Ward's 2012 10 Best Interiors—Mazda CX-5
Mazda CX-5—Autobytel's "Crossover of the Year" scored another prestigious recognition by making its way onto the 10 Best Interiors list. Ward's editors were taken with the CX-5's "restrained, straightforward interior approach," which provides significant in-cabin versatility for a vehicle that can often "take the place of a minivan as the utilitarian vehicle of choice for young families." Yet as expected on a model that was optioned up to $30,415, the CX-5 can deploy sophisticated metallic trim to add a noticeable upscale feel to its high-function cabin.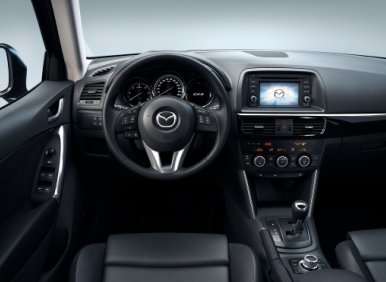 Ward's 2012 10 Best Interiors—Range Rover Evoque
Range Rover Evoque—The $49,745 Evoque adds to a long list of recent awards—including North American Truck of the Year and Autobytel Luxury SUV of the Year—based on its impressive interior versatility and "no-nonsense premium appointments." Among them: Distinctive storage areas designed into the center console, a large panoramic roof, customizable LED ambient lighting and a hidden, rotary-style gear selector, made from solid aluminum, that automatically deploys when the driver starts the vehicle.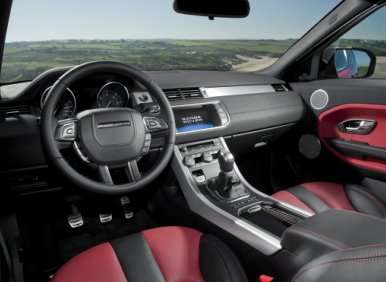 Ward's 2012 10 Best Interiors—Volkswagen Beetle
Volkswagen Beetle—Boasting "the right mix of contemporary technology and familiar aspects that pay tribute to decades of the iconic Bug," the all-new Beetle was commended for its "sense of design harmony," too, as evidenced by body-color trim on its door panels and dashboard. Ward'salso called out "simple touches" in the car—which was priced at $25,195—like the map pocket integrated into the Beetle's lower door panel and the vinyl loop stretching from its B-pillar: "A brilliant throwback to the days before spring-loaded grab handles."