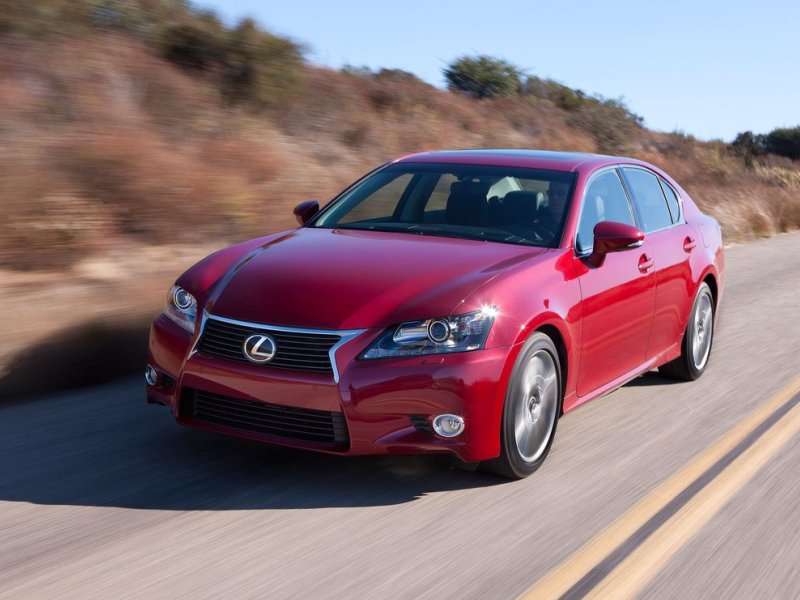 lexus gs350 red front view
OK, so let's say you have to get yourself and three other people to a destination 400 miles distant, and you have to go by car. With unlimited resources the logical choices would be Bentley Mulsanne or Flying Spur; or a Mercedes S Class, Porsche Panamera, BMW 7 Series, or an Audi A8. Those are pretty obvious, but what if you only have up to $50,000 to spend on the car? Suddenly, this requires a bit more consideration. These picks for the best highway cars are also marked by their superior comfort, range, and cargo capacity.
Best Highway Cars: Acura RLX
Among the primary considerations for long distance travel are a wealth of entertainment options as well as a quiet and smooth ride. The Acura RLX offers so many entertainment choices your biggest problem will be choosing one. Further, the Acura flagship is exceptionally smooth, quiet, and comfortable—with outstanding legroom front and rear. The 3.5-liter V6 fitted to RLX offers 310-horsepower, so high speed cruising is a breeze, with plenty of passing power to boot. Plus the big Acura returns 31 miles per gallon on the highway and boasts 15 cubic feet of cargo capacity. Pricing starts at $48,450.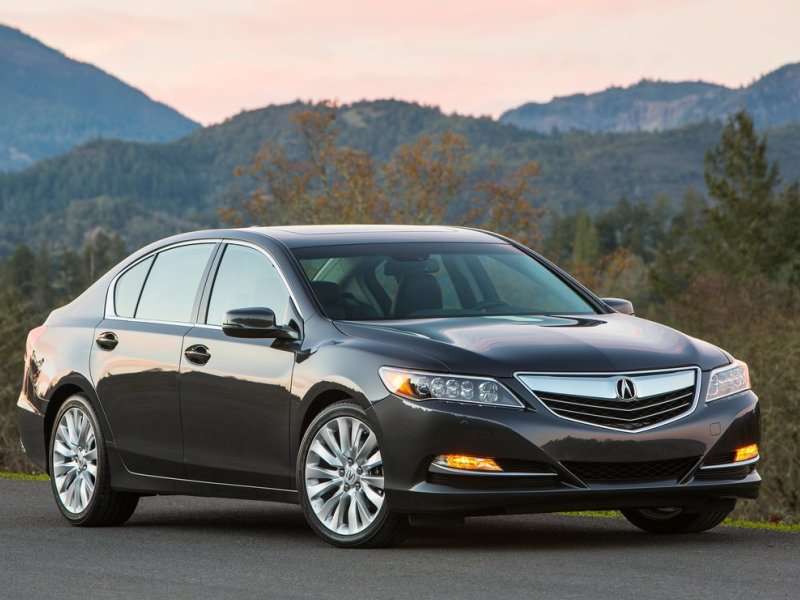 Best Highway Cars: Audi A6
One of the most affordable German luxury sedans, the Audi A6 was designed specifically for the Autobahn. As a result, the A6 loves high-speed travel and accomplishes it while returning some 33 miles per gallon. Its 220-horsepower, 2.0-liter turbocharged four-cylinder engine generates 258 ft-lbs of torque. Boasting some 14 cubic feet of cargo capacity, as well as a comfortably spacious interior, the mid-sized Audi will transport four people and their luggage with ease. Further, when it comes to personal tech, the Audi has few rivals. Known for the nicest interiors on the road, Audi starts A6 pricing at $44,800.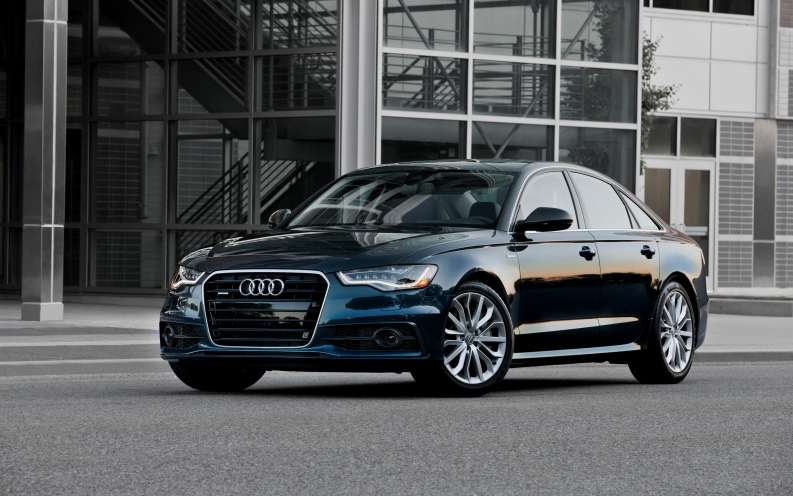 Best Highway Cars: Buick LaCrosse
In the grand tradition of American highway travel, Buick's LaCrosse flagship sedan is capable of devouring mile after mile of Interstate while imposing no wear and tear upon its occupants. As the top model in Buick's lineup, the LaCrosse is bristling with comfort and convenience features. Meanwhile Buick's "Quiet Tuning" keeps the interior serene. One can even spring for the Buick's optional 3.6-liter V6 and come in well under our $50,000 price cap. With 303 horsepower and 264 ft-lbs of torque, it returns up to 28 miles per gallon on the highway. LaCrosse pricing starts at $33,535.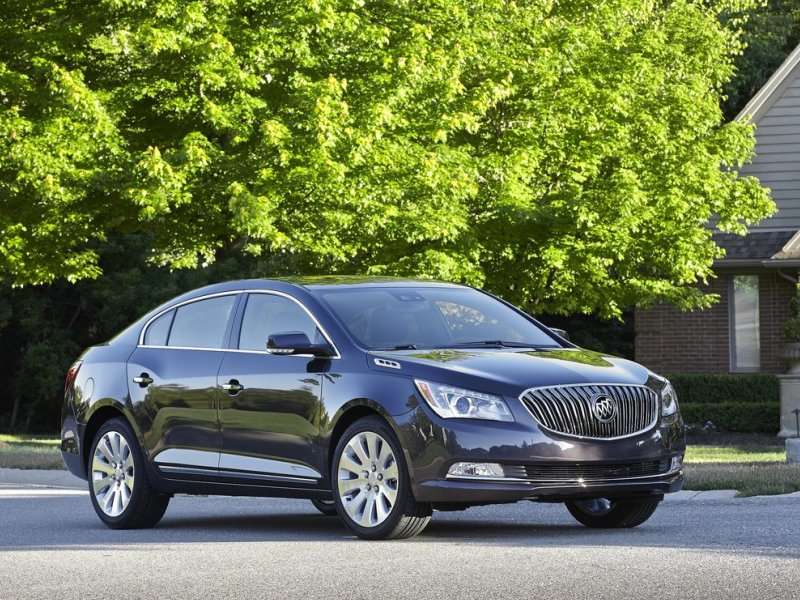 Best Highway Cars: Cadillac XTS
Any mention of the best highway cars has to include the Cadillac XTS. Yes, you'll have to make do with the Caddy's normally-aspirated 3.6-liter to stay under our price cap, but you'll still get that legendary Cadillac comfort, quiet, and spaciousness. The ultra-contemporary ambiance of the XTS' interior treatment is another plus. What's more, the trunk offers 18 cubic feet of cargo capacity. With 304 horsepower and 264 ft-lbs of torque, the Cadillac's engine returns up to 28 miles per gallon on the highway. Pricing starts at $44,600.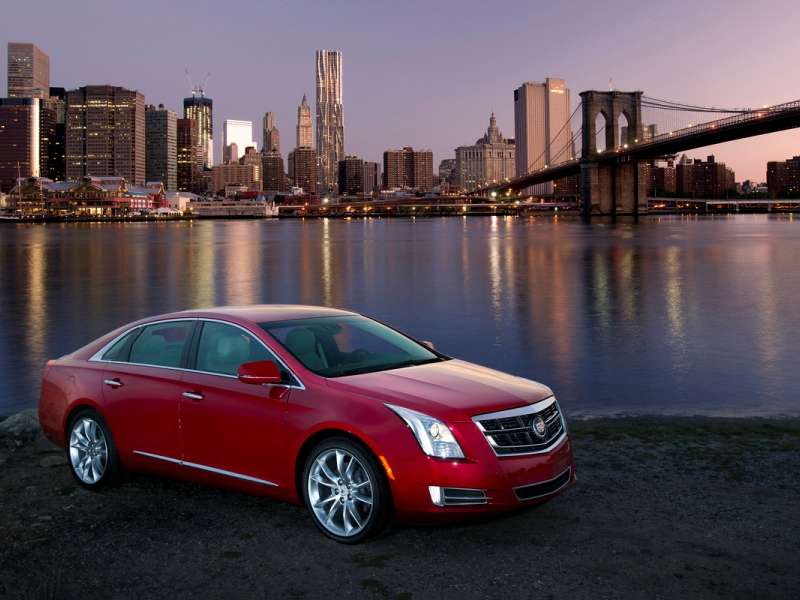 Photo by Cadillac
Best Highway Cars: Chevrolet Impala
The phrases "Chevrolet Impala" and "road trip" are practically synonymous. One of the primary missions in life for the Chevrolet Impala is comfortably cruising highways and byways. Further, given the Impala's price, you can choose comfortably between miles per gallon or smiles per gallon. For frugality, go with the 195-horsepower turbo four and revel in 31 miles per gallon. If you prefer power, the Impala's 305-horsepower V6 will return 28 mpg on the highway. In addition to the roomy interior, the Chevy's trunk offers 18.8 cubic feet of cargo space. Pricing starts at $27,060.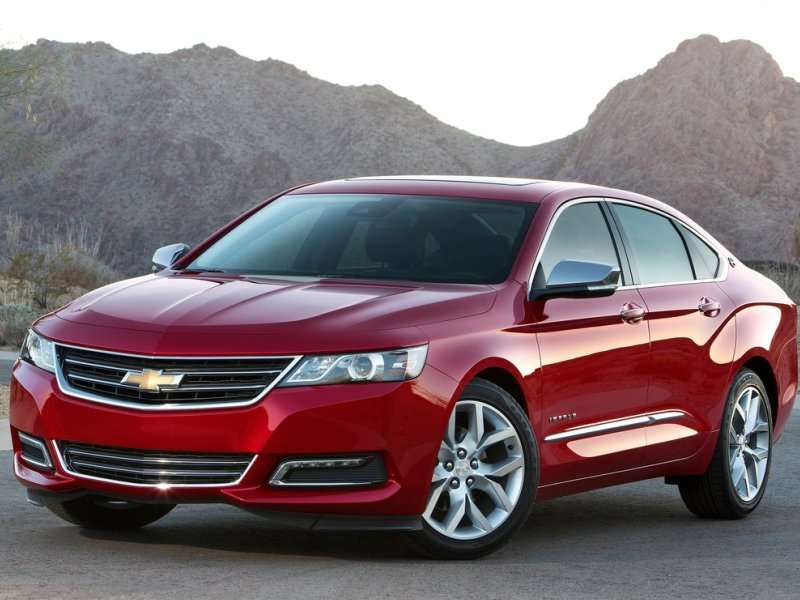 Best Highway Cars: Chrysler 300
One look at the big Chrysler sedan and you know it'll be good on the highway. Solidly planted with outstanding quiet, spaciousness, and comfort, Chrysler's 300 is easily among the top choices on this list. Further, you can run the Chrysler's 5.7-liter V8 on regular gas, which saves you coin on your fuel expenditures. Rigged to run on only four-cylinders at a steady-state cruise, the 363-horsepower engine is capable of returning up to 25 mpg on the highway. Plus, the Chrysler 300 boasts some 16.3 cubic feet of cargo space in the trunk. Pricing starts at $30,995.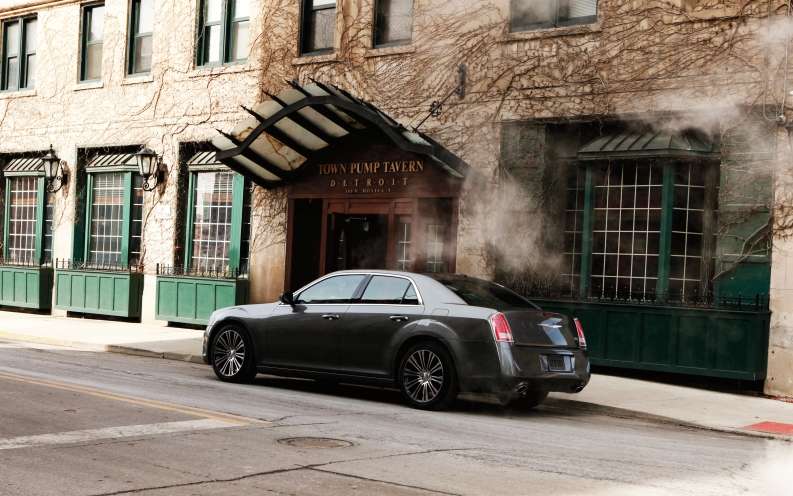 Best Highway Cars: Dodge Charger
The Dodge Charger does pretty much everything the Chrysler 300 does, while costing some $4,000 less. You'll give up the Chrysler's more luxurious features and three cubic feet of trunk space (Charger has 15.4), but the oily stuff is largely the same. The Dodge's more aggressive face means making time on the Interstate might come a bit more readily because slower drivers will get put of its way more quickly. It also gets a bit more power out of the 5.7-liter V8 (370 horsepower vs. 363), while still returning 25 mpg on the highway. Pricing starts at $26,995.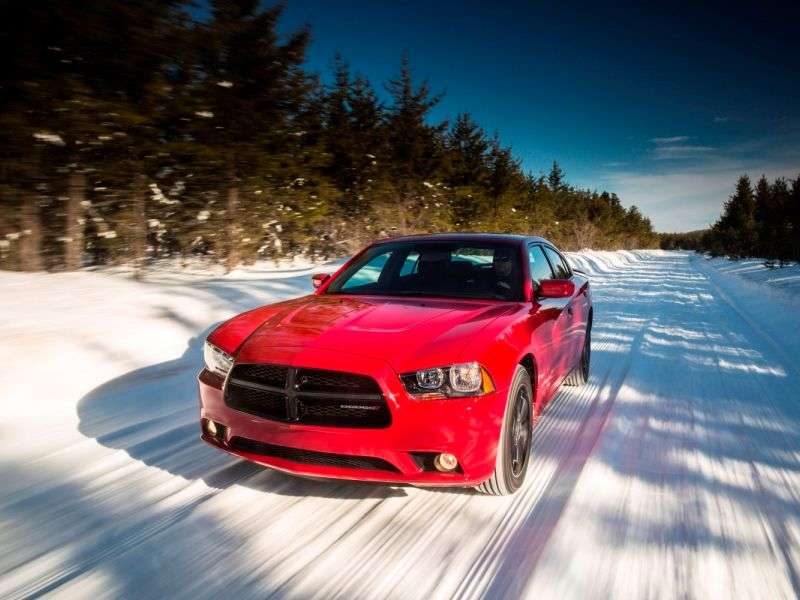 Best Highway Cars: Ford Taurus
Ford's Taurus, introduced back in 1986, led the way to today's contemporary full-size American sedan. Highly innovative, the front-drive four-door brought with it a number of efficiencies. Today's Taurus isn't quite as groundbreaking, but it does an admirable job of comfortably transporting people and luggage over long distances. The Ford's huge 20.1 cubic foot trunk nicely complements the spacious passenger cabin. Plus, its relatively low starting price means you can get a Taurus with all the options—including the 365-horsepower, V6 all-wheel drive powertrain—and still be well under $50,000. Pricing starts at $26,790.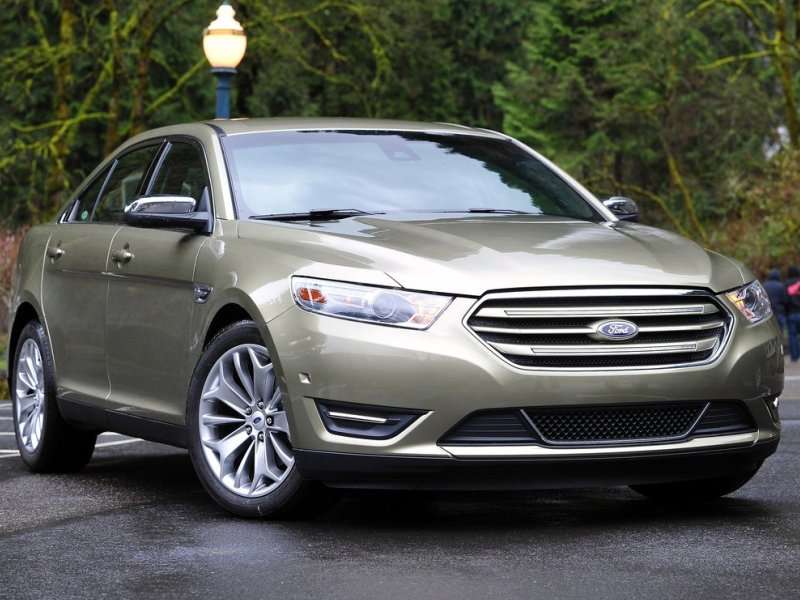 Photo by Ford
Best Highway Cars: Lexus GS 350
Quiet, sophisticated, comfortable, and low-key, the Lexus ES 350 lives solidly up to it's marque's reputation for comfort. Power comes from an exceptionally smooth-running 3.5-liter V6 capable of producing 268 horsepower. The niceties start with a broad range of luxury features including Bluetooth, auto-dimming mirrors, dual-zone automatic climate control, keyless entry and start, as well as a plush interior treatment. The trunk offers 15.2 cubic feet of capacity, while the V6 returns 31 miles per gallon on the highway. Pricing starts at $36,620.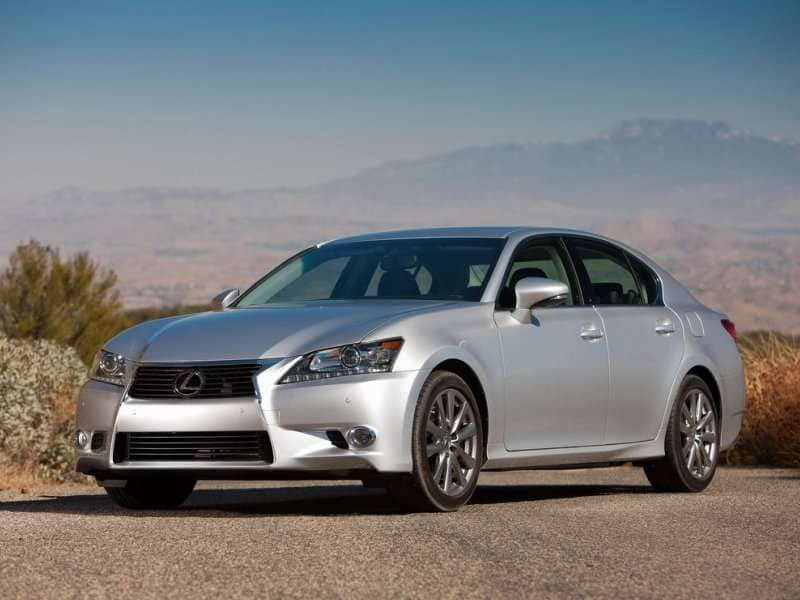 Best Highway Cars: Lincoln MKS
Lincoln has stood for quality American transportation since the inception of the brand. The Lincoln flagship MKS sedan is justifiably noted for offering one of the nicest interior treatments of all American cars. Further, it loves cruising on the highway. Smooth, quiet and comfortable, it's a perfect platform for long distance travel. Further, you can pretty much get the Lincoln's entire suite of safety kit and still be well within our $50,000 price cap. Highway fuel economy is 28 mpg with front-drive and the 305-horsepower V6; cargo capacity is 19.2 cubic feet, and pricing starts at $40,690.