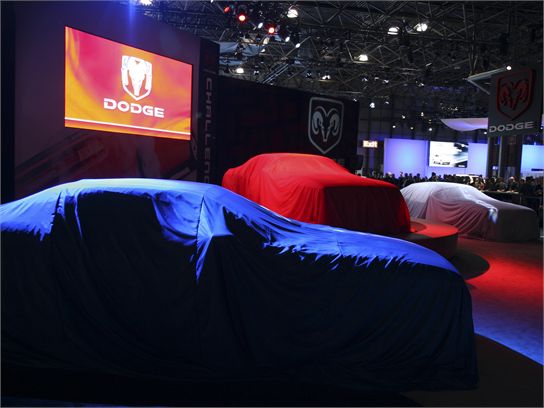 It's 9:40 a.m. and you've frittered away 10 minutes to get a cup of coffee. You've got five minutes left for something fun before the boss drags his knuckles down the halls, looking for break busters. What do you do?
Why, you go to the New York Auto Show.
That's right. And you never have to board a plane. Courtesy of MyRide's new Fast5 tour of cars and the automotive lifestyle, you can take a five minute tour of hot debuts at the show. Best of all, if you want to read more (i.e., the boss is out) just follow the link at the bottom of each page.
By Staff Photo Credit: Oliver Bentley, the Automakers
Page 2
Acura is talking up its second generation TSX sedan as a larger, more responsive and better looking vehicle. The TSX is indeed improved, but from the New York Auto Show floor, appears only marginally so. With the same 2.4-liter four-cylinder engine, performance upgrades are modest and confined to eight more lb.-ft. of torque. According to the spec sheet, it's bigger in almost every way too. Luxury and technology is the keyword inside, with scads of leather to go with Bluetooth and MP3 integration.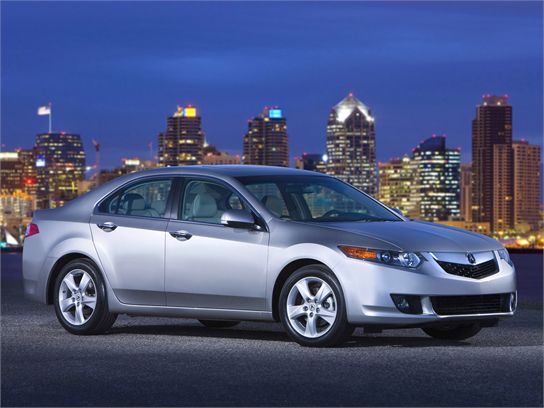 Page 3
The newest M3 has already debuted in coupe and sedan form, and both are bona fide winners. BMW has now unveiled the drop-top version for the first time in the U.S. market. Like the coupe and sedans, the M3 convertible comes with a 4.0-liter V-8 pushing 414 horses at a lofty 8,300 rpm, and 295 lb.-ft. of torque at 3,900 rpm. Like its hard-topped brothers, the convertible has a sumptuous interior, with leather trim, audio components such as Sirius and HD radio, a thick leather-wrapped steering wheel, a navigation system, and BMW's iDrive central command technology.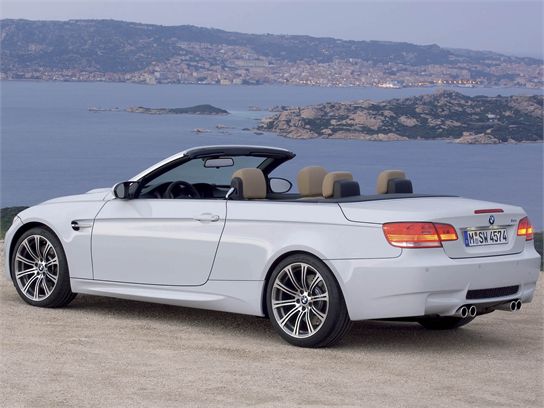 Page 4
The Challenger is all-new for 2009 including a V-6 powered SE model, an R/T with a 5.7-liter V-8, and a 425-horsepower SRT8. This allows Dodge's pony car to take on the Ford Mustang at every price and performance level starting this fall. And sure, we love the SRT8, but its $40K-plus price tag excludes those who want the looks of the Challenger, but don't need the performance...or who want better gas mileage. For them, Dodge has introduced the Challenger SE, with a V-6 engine. For those looking to split the difference, there's the R/T, with a less powerful V-8.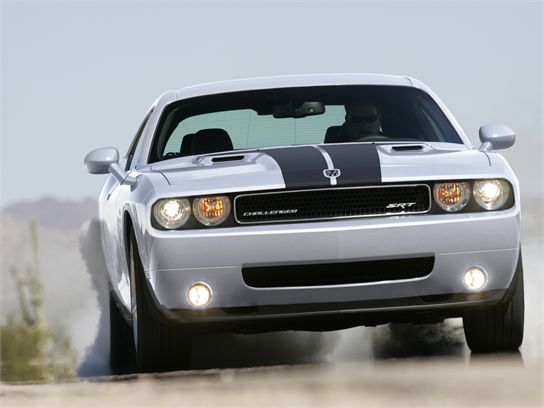 Page 5
For 2009, Honda has updated the Fit with a simplified rear Magic Seat, the choice of manual or automatic transmissions, additional storage, new safety technology, and gently revised styling.Rising fuel prices is a topic we're all too familiar with, and in addition, general economic concerns just may push some car shoppers into smaller, less expensive vehicles like the Fit in lieu of the high-priced and thirsty alternatives they might have considered a year or two ago. With a revised look, an improved powertrain, and a more user-friendly interior, the Fit addresses the needs and concerns of shoppers from all demographic backgrounds.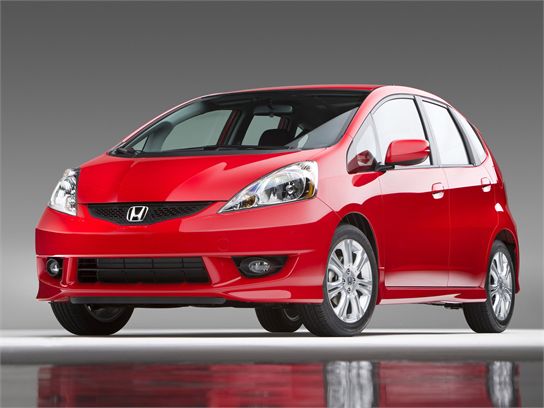 Page 6
With sharp looks, plenty of power and panache, the Genesis Coupe is the latest version of the coming-soon Genesis Sedan. Two engines will be available in the Genesis Coupe, the first a four-cylinder, 212 horsepower engine and the second, a V-6 engine pushing 306 horsepower. Among other standard items are electronic stability control and traction control, airbags all around, and  Bluetooth capability. If you want to have some fun on the way to the office and don't need much room for packages or people, the Genesis Coupe may be an exciting, affordable and smart alternative.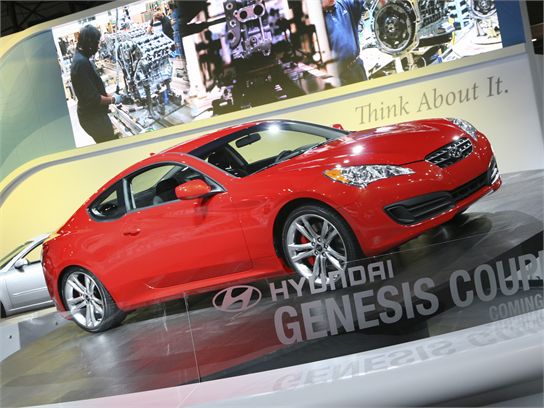 Page 7
Infiniti redesigns the FX, its rear- or all-wheel drive crossover based on the same platform as the G sedan. Although styling isn't radically different on the second generation, there are a few new features, including a seven-speed automatic transmission and larger V-8 engine. The 5.0-liter, eight-cylinder engine powers the FX50, while the FX35 will continue with a V-6. With the second generation, Infiniti adds features to keep the FX desirable to buyers who are looking for a mid-size crossover with sporting intentions, advanced safety and high-tech gadgetry.

Page 8
How about a 290-horsepower turbocharged engine with your Kia? If you like that you'll probably appreciate the six-speed automatic transmission with paddle shifters, the Brembo brakes, the navigation system with Bluetooth, and what represents Kia's first foray into coupe design. According to Kia, its brand, known for low prices and great warranties, needs to focus a bit more on the styling front. The Koup concept is a strong representation of what Spectra shoppers will likely encounter, in coupe and sedan form, sometime within the next 12-18 months.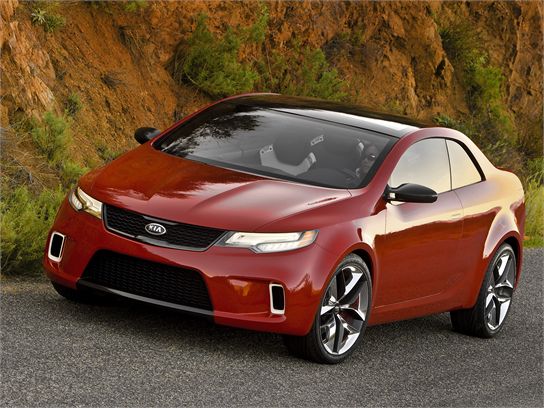 Page 9
Nissan rolls out the seventh generation of the Maxima, the company's largest sedan that isn't an Infiniti. It used to be a head-to-head competitor with the Toyota Camry and Honda Accord, but has moved upmarket to compete with cars like the Toyota Avalon and other entry-level luxury sedans. With a 290-horsepower V-6 engine and sport-tuned suspension, Nissan hopes to recapture the mantle of "Four Door sports car," a moniker it gave to the Maxima in 1990.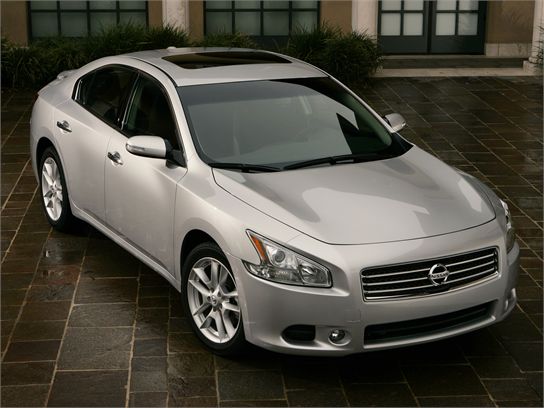 Page 10
Pontiac dresses up the G8 sedan's lineup with a new GXP model sporting a 402-horsepower V-8, an optional six-speed manual transmission, slightly revised and sportier styling, and true performance marked by a 0-60 mph run in about 4.7 seconds. With the G8 GT as a base, the G8 GXP takes an already aggressive design and pumps it up even more. The front and rear fascias are treated to minor tinkering, and the wheel wells are filled with some slick 19-inch alloys. Inside, there are well-bolstered seats with two-tone leather upholstery and GXP embroidery as well as desirable feature including a 230-watt sound system and alloy pedals.
Page 11
What's old is new again when it comes to cars, and that's especially true with the 2010 Pontiac Sport Truck. The to-be named model is an El Camino car/truck throwback based on the G8 sedan, straight from Australia. Frankly, we don't get it. Unless things change suddenly, like gas prices go down to $2.50 a gallon or people start liking the whole truck-car thing, this vehicle may not even be around for the next presidential election.