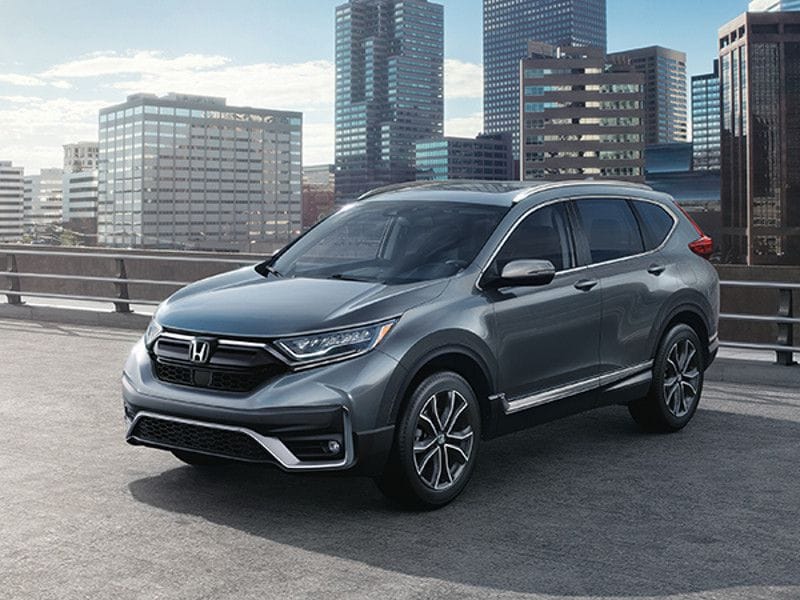 2020 Honda CR V ・ Photo by Honda
All-wheel-drive (AWD) is one of the most popular options on modern passenger cars and SUVs. Buyers appreciate the improved handling on dry pavement and the greatly increased traction on wet or icy pavement. AWD also allows some light off-pavement driving, giving confidence to skiers, hikers, campers, and anyone who enjoys getting off the beaten track.
Four-wheel-drive (4WD) is similar to AWD in that all four wheels can be engaged to help provide traction, but there are important differences to understand between 4WD (also known as 4X4) systems and AWD designs. This article covers the technical differences between the two systems, the vehicles where you'll find each system, and how to decide which of the two is best to meet your needs.
How Does All-Wheel-Drive Work?
There are many different AWD systems on the market, and each manufacturer implements the technology in its own way. Many AWD systems are primarily front-wheel-drive. These systems engage the rear wheels only when needed for traction, usually engaging with a clutch located at the rear axle. This design tends to increase fuel economy because the vehicle can operate in front-wheel-drive mode most of the time, but there's often a delay as the AWD system kicks in. Drivers may feel that delay.
Other AWD systems, such as Subaru's Symmetrical AWD, are always active; this limits the benefits to fuel economy, but provides smooth traction at all times and does not require wheel slip to engage all four wheels. The Audi Quattro and some Mercedes-Benz 4Matic systems are also constantly active. These systems use a center differential within the transmission to constantly send power to both the front and rear wheels.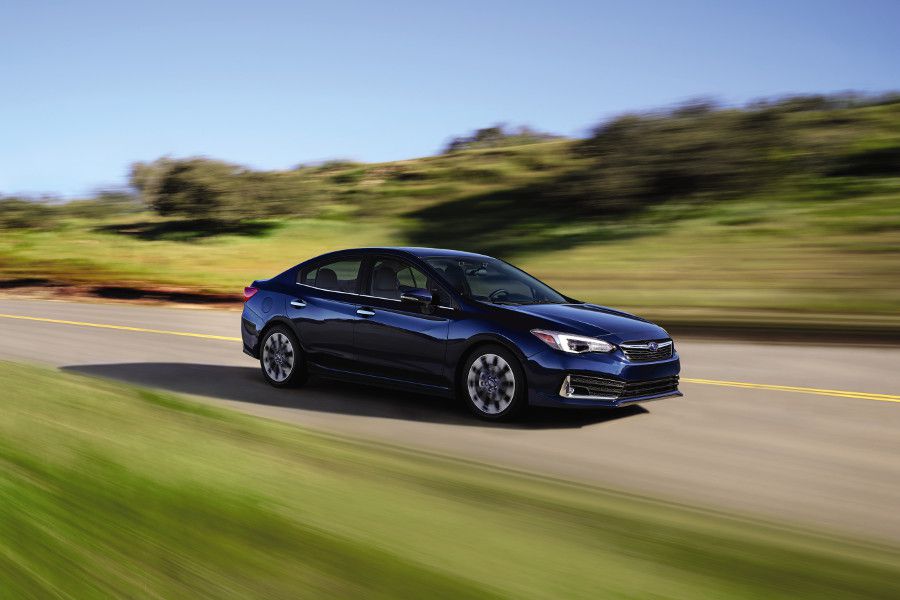 Photo by Subaru Media
Creating AWD With Electric Motors
Many new gasoline-electric hybrid vehicles use electric motors to implement all-wheel-drive. Toyota, Lexus, Acura, Honda, and Volvo are among the automakers to use this technology. In this design, there's a gasoline-electric hybrid drivetrain at the front of the vehicle to drive the front wheels, and one or two electric motors at the rear axle to drive the rear wheels.
Acura has developed this system to use an independent electric motor for each rear wheel, and it uses the regeneration abilities of the electric motors to assist with cornering as well as traction. Notably, the Acura NSX supercar reverses the design arrangement, placing the hybrid drivetrain at the rear of the car and using electric power to drive the front wheels.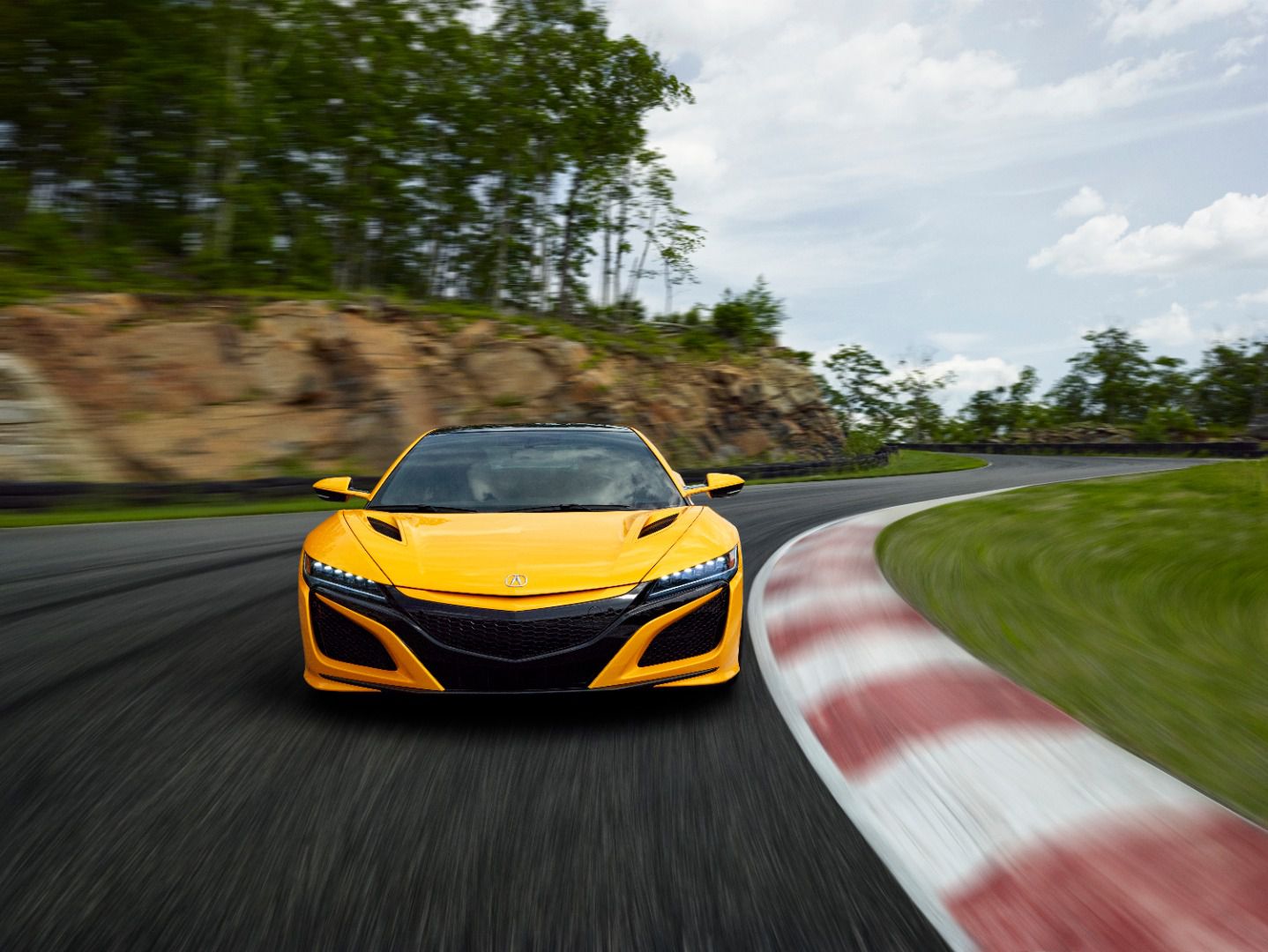 Photo by Acura
Traditional Four-Wheel-Drive
Four-wheel-drive systems have been around since the earliest days of the automobile. Traditional 4WD designs are a part-time system installed on a vehicle that is primarily rear-wheel-drive. The driver typically has to engage the 4WD system manually to bring power to the front wheels. This used to be achieved with levers and locking front hubs, but modern systems use a switch or button on the dashboard to shift into 4WD electronically.
The advantage of traditional 4WD is that the transfer case gearbox that engages the system can be configured with low-speed reduction gears. The 4WD system can operate at the normal highway speed range, or low range for off-road use. Low-range gears multiply the engine's torque, allowing the 4WD vehicle to climb steep slopes or scramble over obstacles.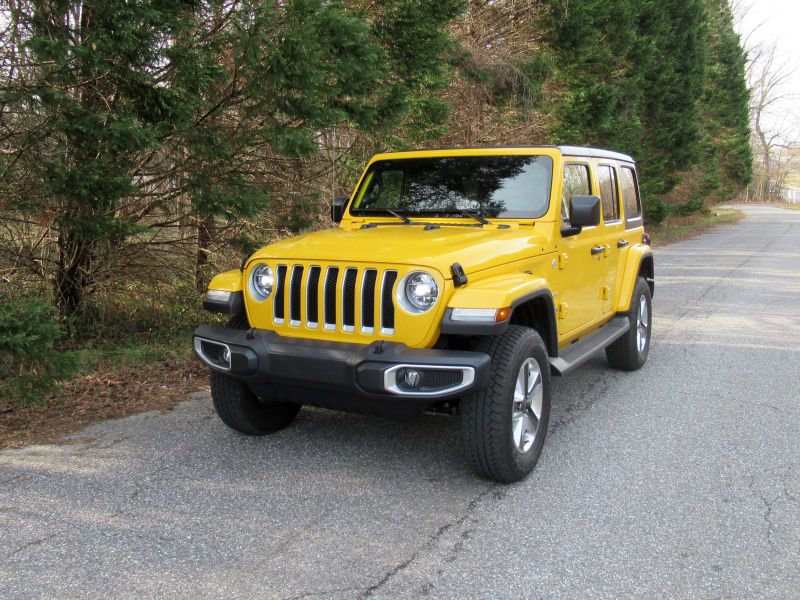 Photo by Brady Holt
Mixed AWD and 4WD Systems
Some newer trucks and SUVs offer a combination of AWD and 4WD. The mechanical implementation is a 4WD transfer case, but the system is designed to allow full-time operation similar to AWD. Vehicles from brands such as GMC, Chevrolet, Ford, Ram, and Jeep offer this kind of system. The system is usually known as Automatic Mode 4WD.
Jeep also offers the Active Drive II system, which is a full-time all-wheel-drive system that also offers a low-range reduction gear for off-road operation. This system is found on the Jeep Cherokee SUV. Other popular Jeep SUVs such as the Grand Cherokee and Renegade offer a choice of single-range AWD or dual-range 4WD systems.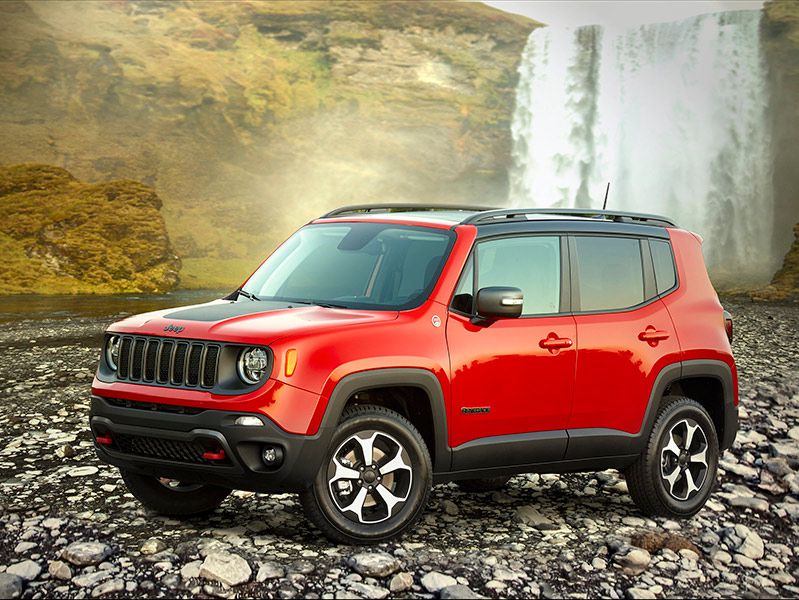 Photo by Fiat Chrysler Automobiles
Where to find 4WD vs. AWD
Traditional 4WD systems are most often found on pickup trucks and larger SUVs. Vehicles such as the GMC Sierra, Yukon, and Canyon; Chevrolet Silverado, Colorado, Tahoe, and Suburban; Ford F-Series, Ranger, and Expedition; Toyota Tacoma, Tundra, Sequoia, and 4Runner; Nissan Frontier and Titan, and the RAM pickup truck line all offer dual-range 4WD based on a transfer case. The smaller Jeep Wrangler SUV and mid-size Jeep Gladiator pickup models also offer a traditional dual-range 4WD system.
The exception with pickup trucks is the Honda Ridgeline, which offers a single-range AWD system. Most other compact and mid-size SUVs offer AWD, as do many passenger sedans and station wagons.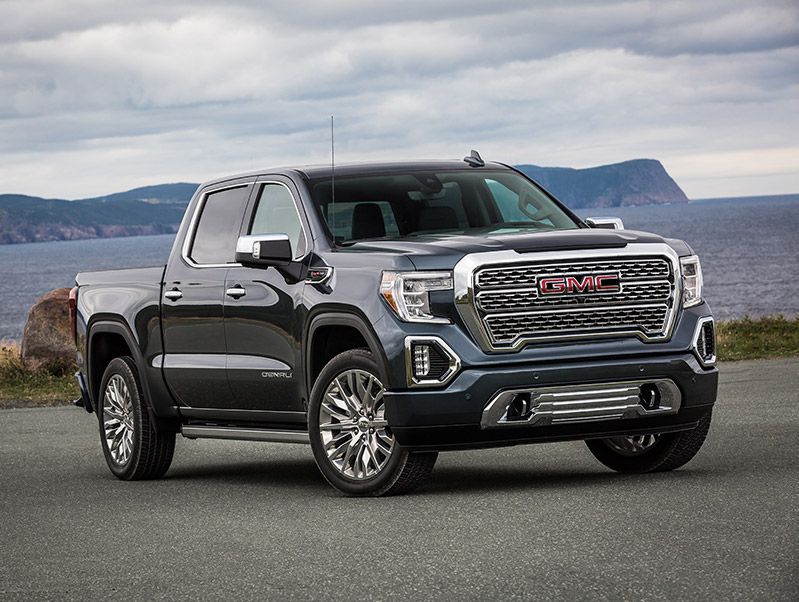 Photo by General Motors
How to Choose the System That's Right for You
Choosing AWD or 4WD is not generally difficult. Depending on the type of driving you do, the choice is usually clear. If you plan on going off-road in the wilderness, then 4WD is probably a good choice for you. If your driving tends to be on pavement but in all kinds of weather, then AWD is the better choice. AWD is especially desirable if your area sees freezing weather in the winter.
If you think you might go off road occasionally, choose one of the newer trucks or SUVs with 4WD capability and an automatic mode for daily driving. If you live in an area with little or no freezing weather and little rain, then you can safely choose a front-wheel-drive or rear-wheel-drive vehicle. Doing so will save you some money on the purchase price and on fuel bills down the road. Most passenger vehicles, crossover SUVs, and pickup trucks are available with some form of two-wheel-drive.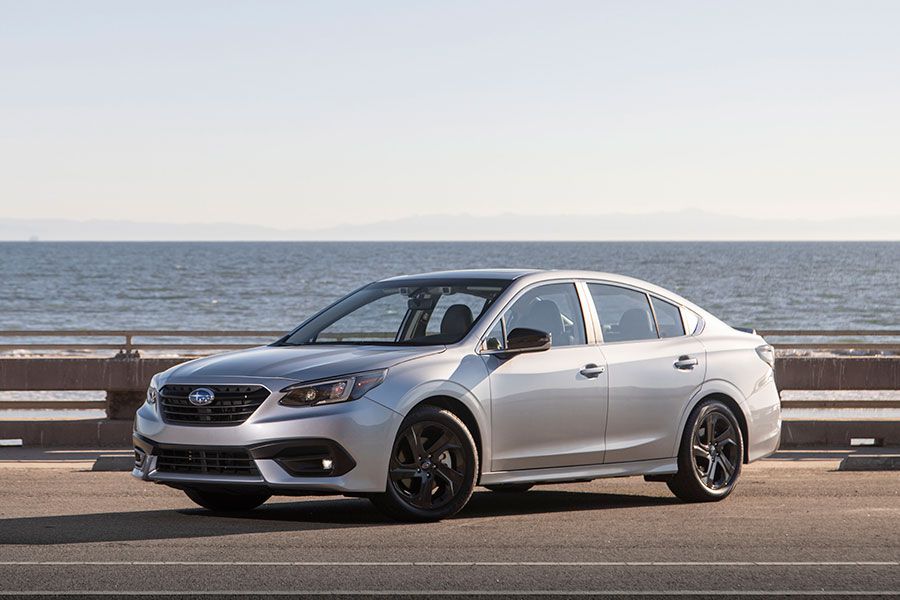 Photo by Subaru
All-Wheel-Drive vs. Four-Wheel-Drive: Key Points to Remember
Here are the key points to remember when considering all-wheel-drive versus four-wheel-drive:
All-wheel-drive is a full-time system. It's always working for you.
Different automakers implement AWD in different ways.
Four-wheel-drive is a part-time system that the driver can engage for off-road use.
Newer 4WD systems often have an automatic mode that simulates AWD.
For most of North America, AWD is the best choice. 4WD is better for off-road driving because of its available low-range gears.
If you don't need AWD or 4WD, you can save money with a 2WD vehicle.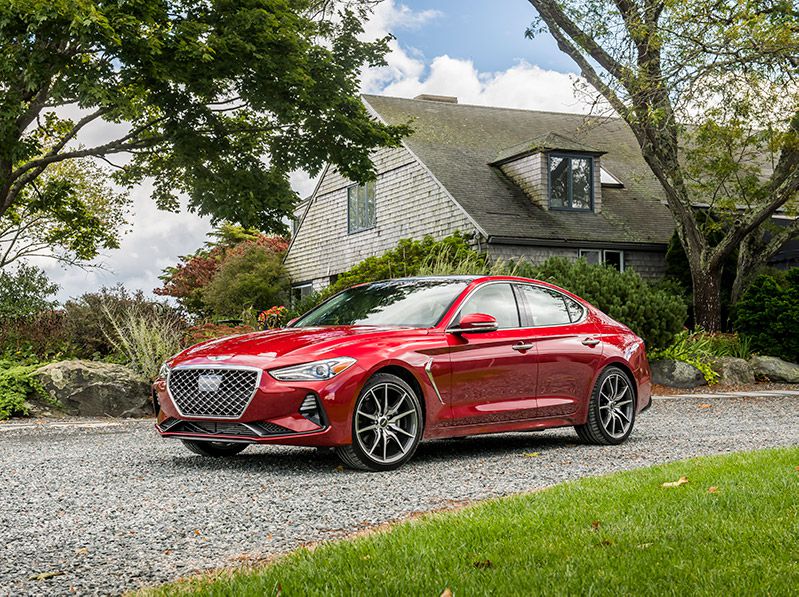 Photo by Genesis