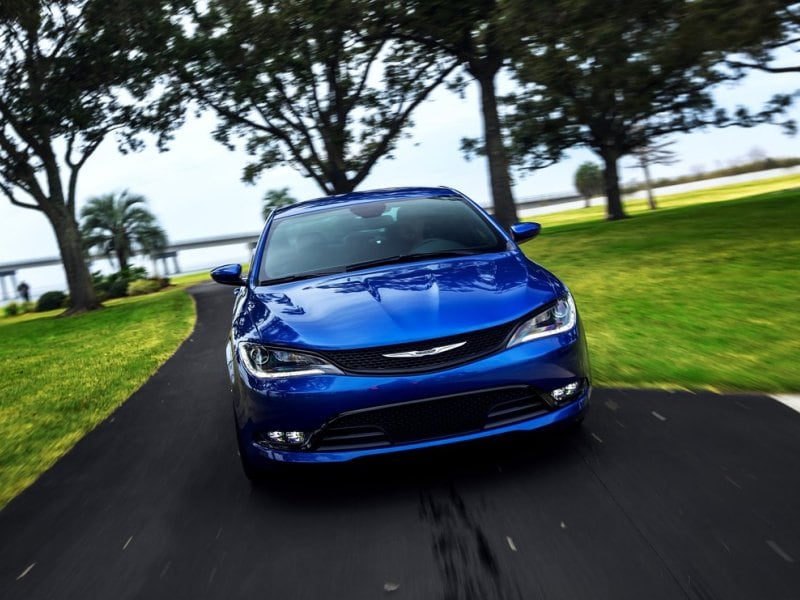 2015 chrysler 200
Anxiously awaiting the day you can totally leave the driving to your car? Well, it's closer than you might realize—or fear. In fact, the car you're driving right now is probably already doing a lot of the driving for you, and you might not even have realized it. And yes, this is true even if you're driving a more affordable model. We expect super-expensive cars to offer these features—they have to justify those prices some kind of way—and they do. However, many of those technologies have trickled down, and so there are available today more than a few affordable cars with self-driving features.
Chrysler 200
Order up a Chrysler 200C with the SafetyTec Package, and you'll get a number of advanced features that mark it as one of the best-equipped affordable cars with self-driving features. The SafetyTec Package adds a blind spot warning system with rear cross traffic alerts, lane departure warning and lane keeping assist, along with a forward collision warning system capable of automatically initiating braking if you fail to react to an impending collision. The package also endows the Chrysler 200C with smart cruise control and the ability to parallel park itself. Chrysler 200C pricing starts at $26,625; the SafetyTec package adds $1,295.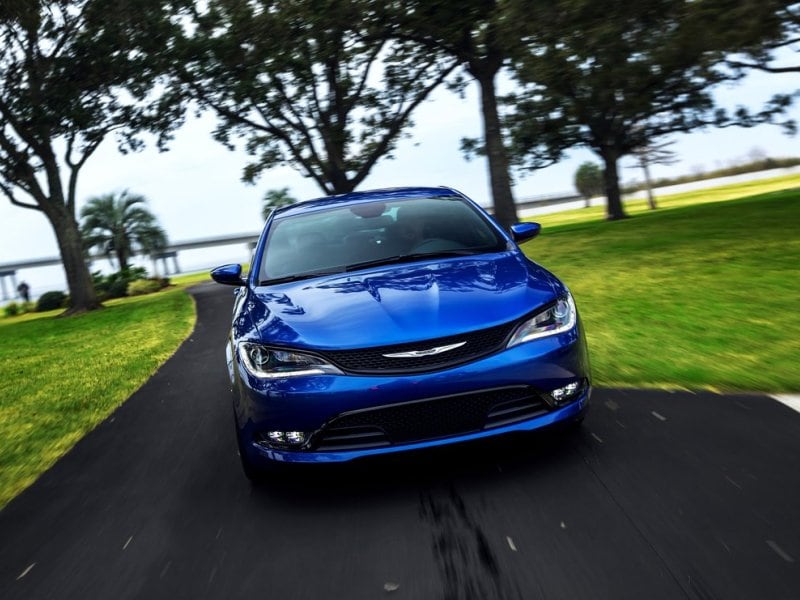 Ford Escape
The delightfully agile Ford Escape is one of the most fun-to-drive affordable crossover suvs on the road today. It is also one of the most technologically advanced. Opt for the $29,505 2016 Ford Escape Titanium with the $1,735 Technology Package, and you'll get an Escape capable of parking itself with your only required inputs to the throttle and the brake. When you activate the feature, the Escape's ultrasonic proximity sensors measure the distance to the curb and other parked cars. Once a suitable space is identified, you're signaled to stop and let the Escape do its thing. With but a few actions on your part—shifting, accelerating, braking—the vehicle smoothly steers itself into the space. Once you get used to it, it's much faster and easier than parallel parking on your own.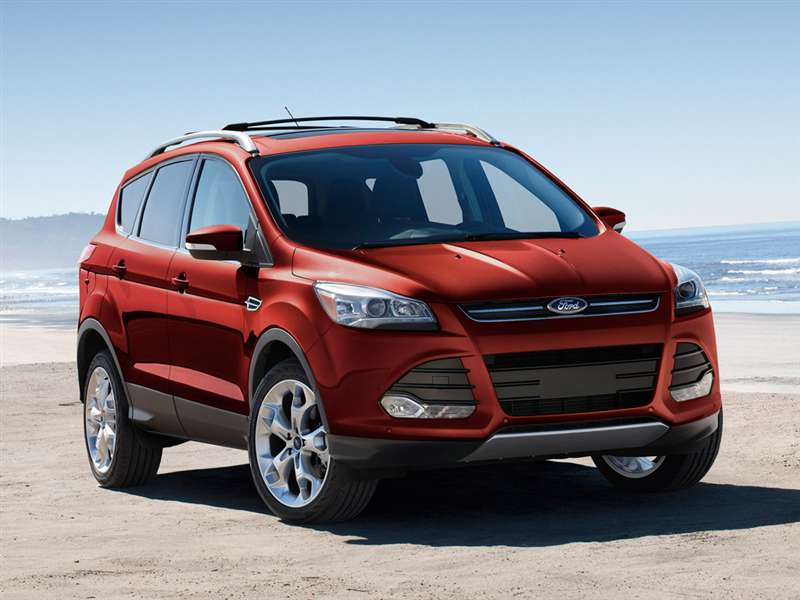 Ford Focus
Ford Focus Titanium is capable of watching your back even as you go down the road blissfully unaware. The $795 Titanium Technology package adds blind spot monitoring with rear cross traffic alert, and a lane keeping alert function. Go with the $395 Active Park Assist option and, utilizing its 12 ultrasonic sensors, Focus will scan for suitable parking spaces and then steer the vehicle into the spot. All you have to do is shift, accelerate, and brake. Focus Titanium sedan starts at $23,225; Focus Titanium Hatch starts at $23,725.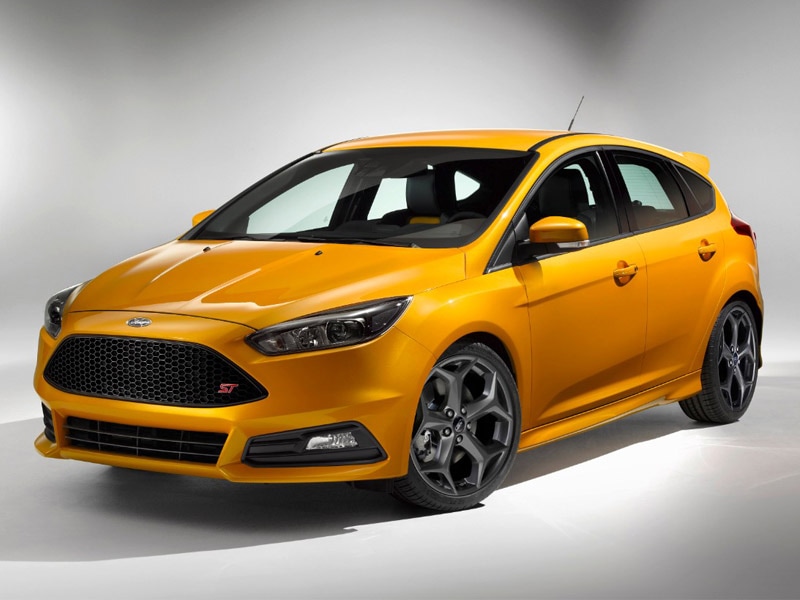 Photo by Ford Media
Ford Fusion
State of the art of the modern family car, the five-passenger mid-size Ford Fusion also is an affordable car with self-driving features you can buy today. The Ford Fusion offers smart cruise control (Adaptive Cruise Control and Forward Collision Warning with Brake, $995) to maintain a pre-set interval between itself and cars in front of it with no intervention from the driver. Fusion can parallel park itself (Active Park Assist with Forward Sensing System, $895), with only throttle, brake, and transmission input from the driver, and lane keep assist (part of the $1,200 Driver Assist Package) will even keep the car tracking straight down the highway and through gentle curves with no driver input. These features are available as options with the Fusion Titanium, which starts at $30,630.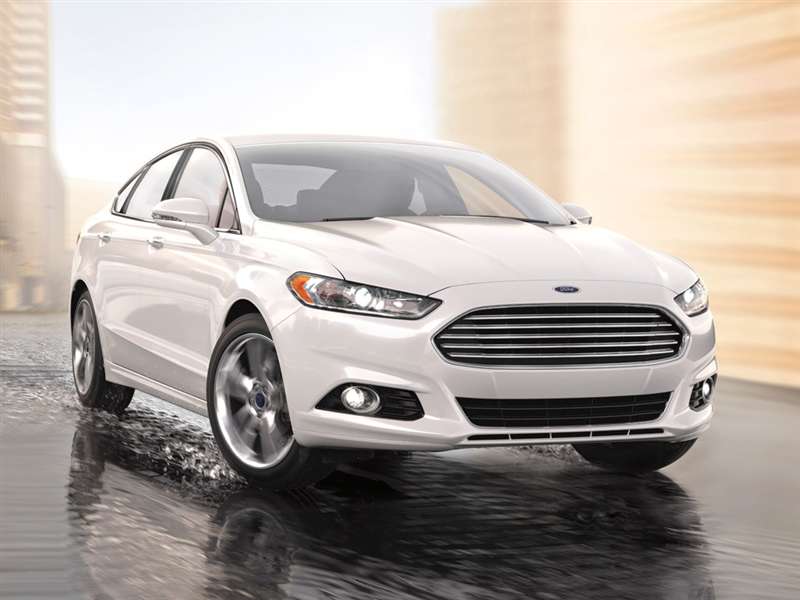 Photo by Ford
Honda Accord
Freshly updated for the 2016 model year, the sophisticated Honda Accord offers advanced driver assistance features on every trim level—from the base model Accord LX (starts at $23,105) to the top Touring model (starts at $34,580). Called Honda Sensing, the package adds $1,800 to the base price of every model save the Touring, where it is a standard feature. The Honda Sensing Package incorporates forward collision warning, lane departure warning, collision mitigation braking, road departure mitigation, lane keeping assist, and adaptive cruise control. Combined, these features are capable of keeping the 2016 Honda Accord on the freeway at a preset speed while precisely matching the flow of traffic, maintaining itself in a specific lane (even around gentle curves), and braking itelf should a collision prove imminent.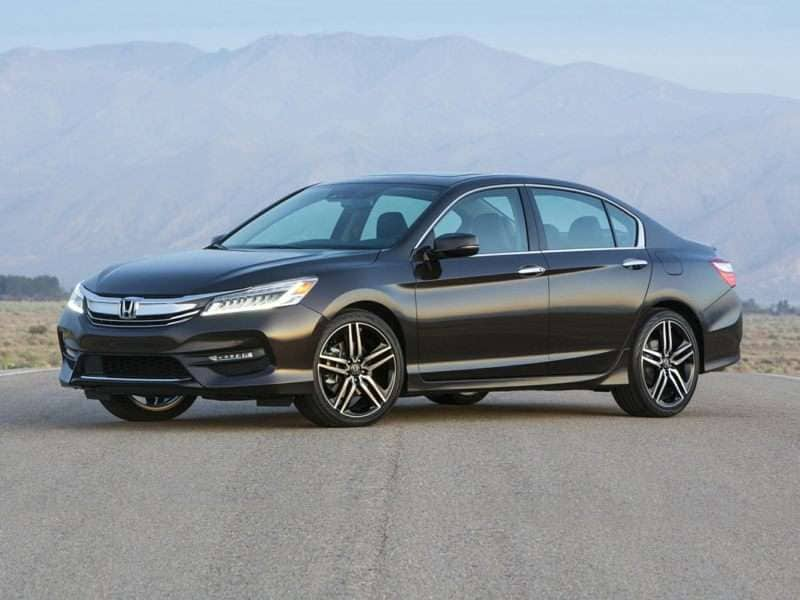 Toyota Camry
The best-selling sedan in America, year in and year out, also offers one of the most sophisticated driver-assistance packages in its price range—making it one of the most appealing cars with self-driving features you can buy today. To get the slate of advanced driver-assistance features, opt for Camry's Technology Package, an option with the XLE trim for the 2016 model year. The Technology Package is bundled with the Entune Premium JBL Audio with Integrated Navigation and App Suite. The driver-assistance features of the $4,950 bundle include a blind spot warning system paired with rear cross traffic alert, lane departure warning, and collision mitigation, which automatically applies the brakes if necessary. The Camry XLE starts at $26,310.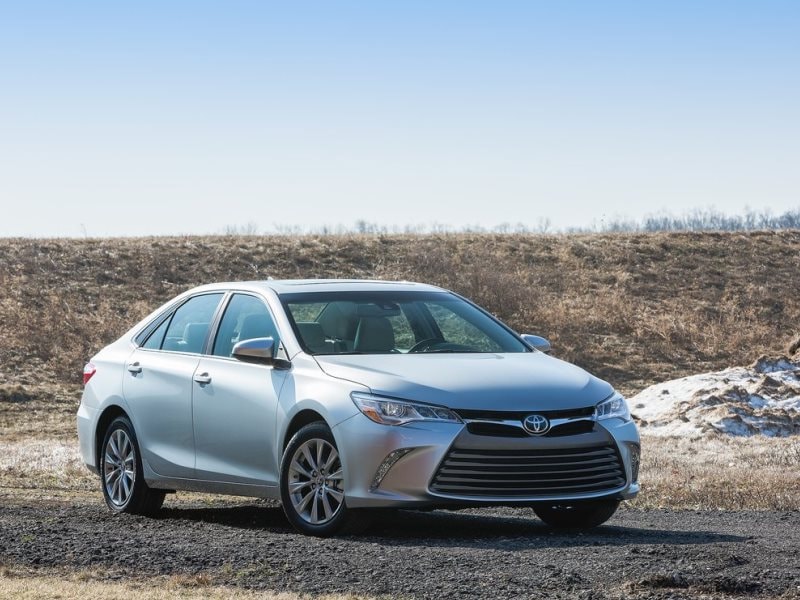 Toyota Prius
The all-new 2016 Toyota Prius was just revealed amid much fanfare. While full trim and package details have yet to be announced, we have been told the new Prius will be the first model to implement Toyota Safety Sense—a new multi-feature advanced driver assistance package anchored by automated pre-collision braking. Other features include a pre-collision system with pedestrian detection, lane departure alert with steering assist, dynamic radar cruise control, and automatic high beams. Pricing has yet to be announced, but we do know Toyota plans to offer its Safety Sense system on virtually all of its cars by 2017.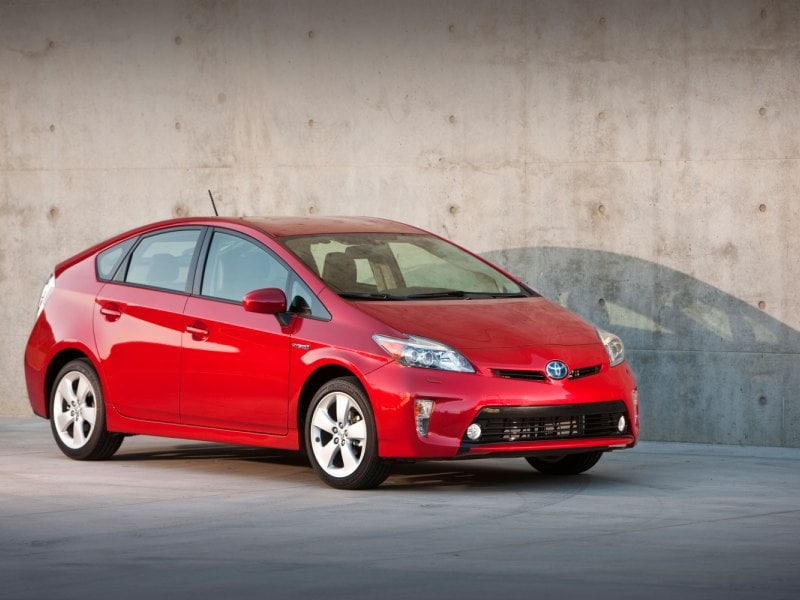 Photo by Toyota
Toyota RAV4
Toyota announced an all-new RAV4 model at the 2015 New York Auto Show, and among its many new features is Toyota Safety Sense, standard for the Limited RAV4 model. As described for the Prius, the system includes pre-collision warning with pedestrian detection, lane departure alert with steering assist, full-speed dynamic radar cruise control, and automatic high beams. Just as it does for the new Prius, Toyota Safety Sense will make the new RAV4 one of the most affordable cars with self-driving features you can buy today. Pricing for Toyota Safety Sense has yet to be announced, but the RAV4 Limited should start close to its current $28,450 base price.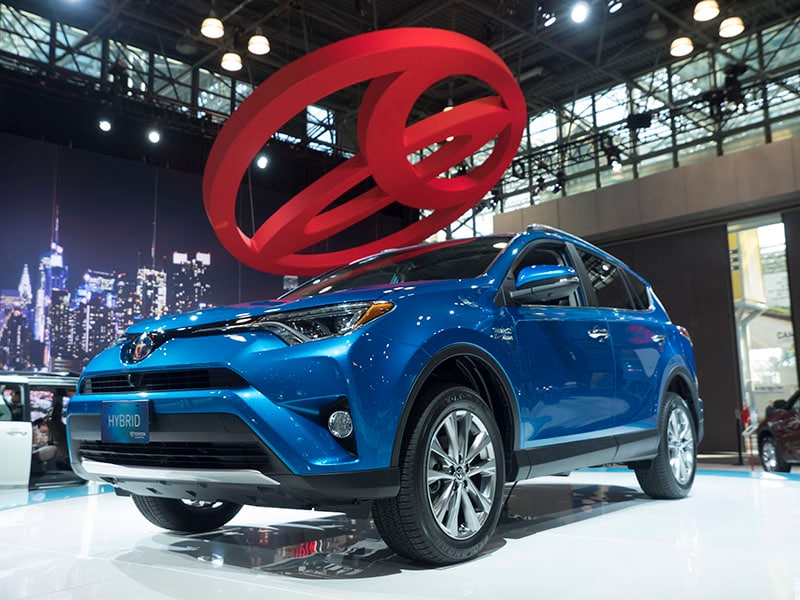 Mazda CX-5
Another beguiling addition to our list of the most affordable cars with self-driving features you can buy today is the Mazda CX-5, which offers blind spot and rear cross traffic warning systems—along with Mazda's Smart City Brake Support system. Capable of detecting stationary objects in front of the vehicle when traveling up to 19 mph, the CX-5 first issues a warning and then, if you don't respond, automatically applies the brakes. The CX-5 also can be ordered with adaptive cruise control, Smart Brake Support (to permit automatic braking from higher speeds than with the City system), lane departure warning, and automatic high-beam control. All of these features are available with the $28,220 Grand Touring trim and the $1,500 iActivsense package.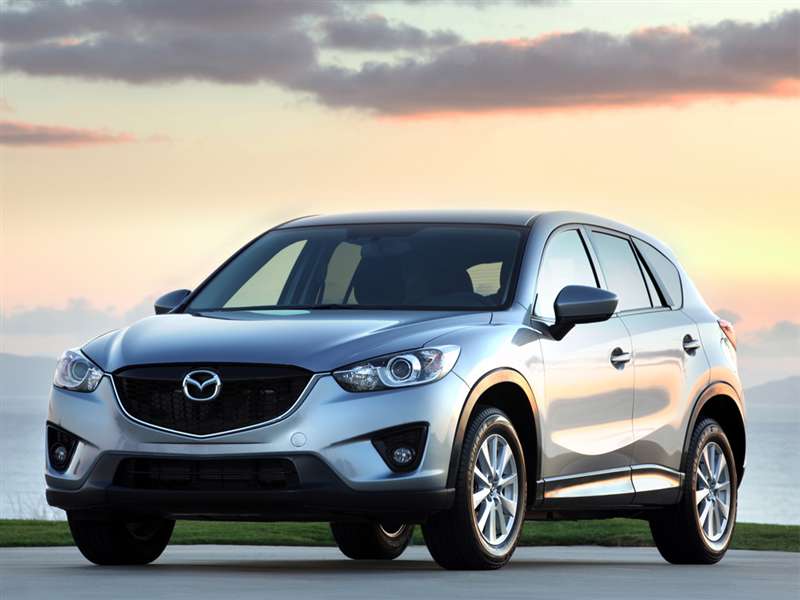 Mazda Mazda3
As delightful as it is to drive the exceptionally agile Mazda Mazda3, the company has also infused its compact five-door hatch with a number of self-driving features. The sporty Mazda3 S Grand Touring offers a $2,600 Technology Package, which includes a lane departure warning system, forward collision warning, and Mazda's Smart City Brake Support, a forward collision mitigation system capable of automatically braking the car to a stop at low speeds if the driver doesn't react to an imminent collision. Touring and Grand Touring models offer a blind-spot monitoring system with rear cross traffic alerts as part of the trim package. The Mazda3 S Grand Touring Hatchback starts at $26,495.