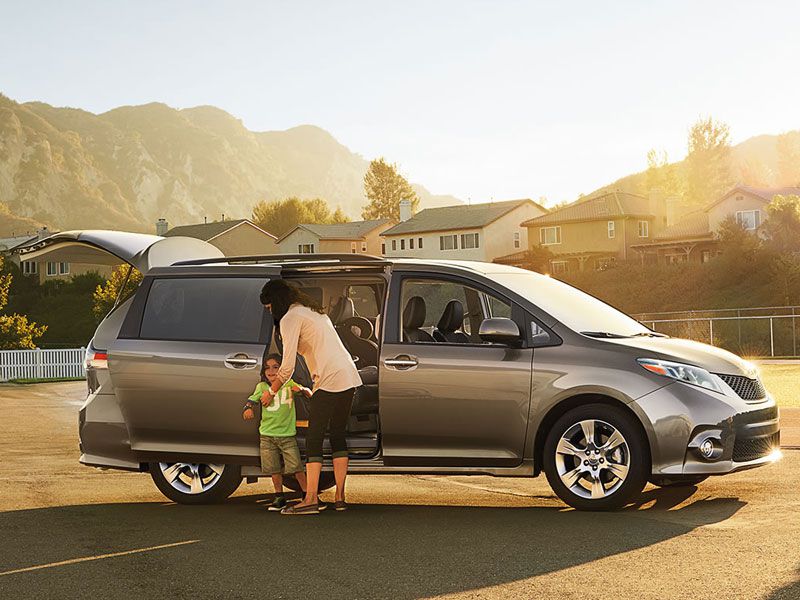 2016 Toyota Sienna mom with child ・ Photo by Toyota
Whether you're making the case to your spouse that it's time to pony up for a brand new minivan or you're coming to terms with the fact that your family is way overdue for one, there are several signs to watch for that may just affirm your minivan readiness. You might be on team "Can't Wait!" or "Never in a million years," but either way, take a look at our 8 signs and decide if a minivan test drive is in your immediate future. Who knows? You may end up singing, "If I were you, I'd be jealous of me too," like the hilarious Swagger Wagon Family in the Toyota Sienna commercial. Read on and find out.
1. Watching people boulder climb into the back of your SUV has gotten annoying.

Yeah, your SUV might have room for two passengers in the third row, but with car seats installed in the second row, getting back there is almost impossible. Has your oldest child gotten tired of entering the car through the cargo area? Did Grandma snag her pantyhose when she tried to crawl into the very back? Sounds like it's time for a minivan; sliding side doors and captain's chairs, like those available in the 7-passenger configurations of the Toyota Sienna, Honda Odyssey, Kia Sedona and Chrysler Pacifica, keep access to the third row easy - and most importantly, "climb-free."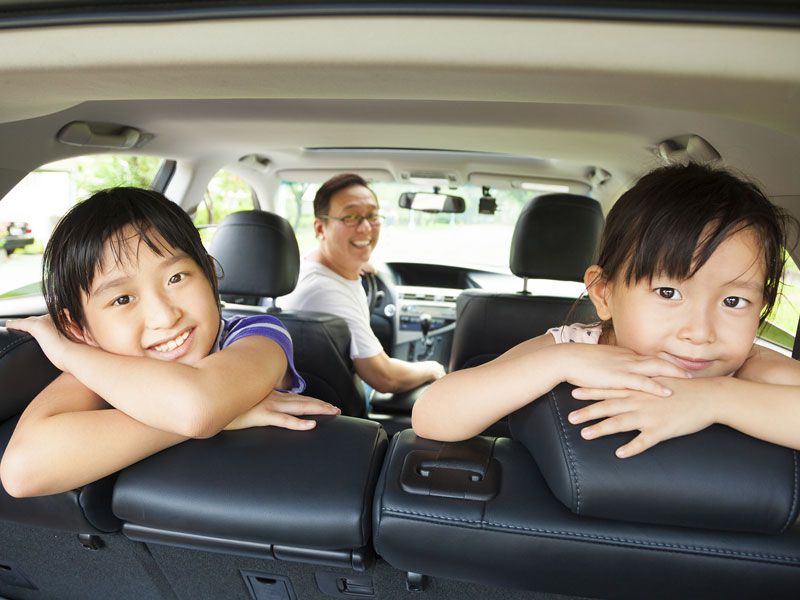 Photo by Bigstock
2. Your back is talking to you – and it's saying, "Ouch!"

After getting the little ones buckled in and out multiple times a day, lifting up, leaning in and hunching over to secure those car seat straps can wreak havoc on your back. (And how many times have you bitten your tongue after whacking your head on the roof of the car once the kids locked and loaded?!) You won't have to bend or break a sweat getting them into the minivan, you can just walk right up to the seat and saddle them in with ease.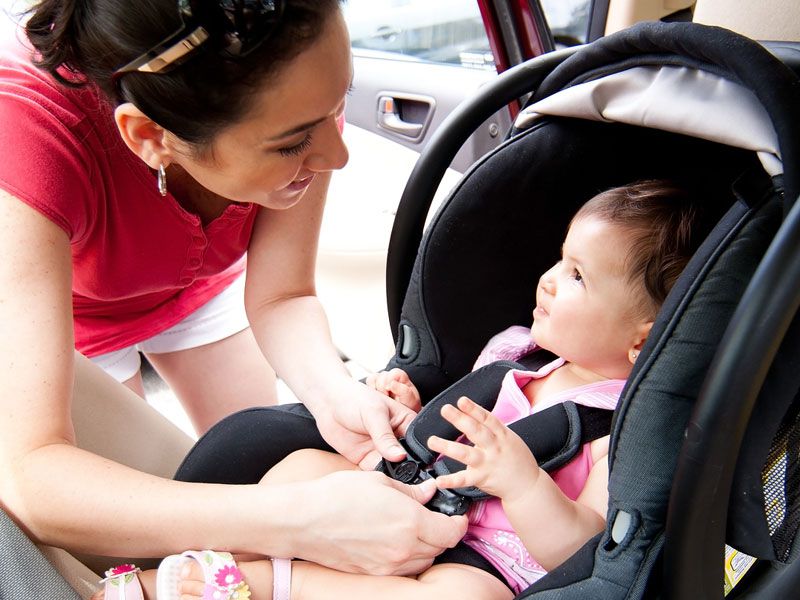 Photo by Bigstock
3. Your arms are buff, but you're tired of lifting kids 2-3 ft. high every day.
It may be a great upper-body workout, but 
after boosting kids, your infant carrier, your elderly aunt and everyone's sports equipment bags into a large SUV, you're a sweaty mess. You already spend the majority of your day with a babe-in-arms and you've been kicking butt (literally) at bootcamp, so spare yourself the extra work and embrace the low-to-the-ground world of the minivan. Minivans have tall and wide doorways that are paired with a low step-in height, making it easy for all of your two- and four-legged friends to get in and out of the vehicle on their own. Yes, your 70-lb. Retriever can even come along for the ride without an awkward lift from Mom. How different are the seat heights in minivans versus SUVs? Minivans like the 2016 Toyota Sienna, are typically 16-17" off the ground while large SUVs can be as high as 27 inches.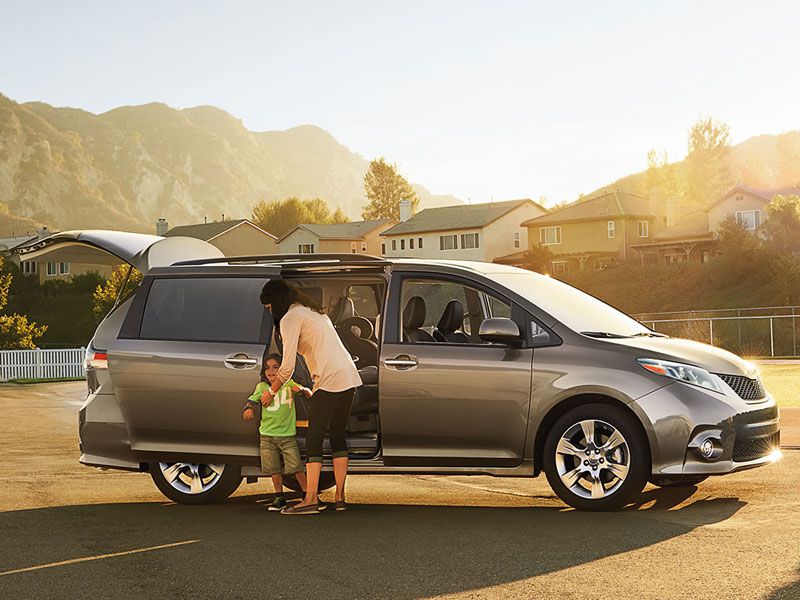 Photo by Toyota
4. You are a grandparent, and you don't care about being cool.
Ranking right up there with giving the kids ice cream before dinner, you now have full-license to own a minivan as a grandparent. Sure, you'd never dream of owning one as "Mom" or "Dad," but there's no stigma holding you back now that you answer to "Nana" or "Pop." Not only can you shuttle all the kids to Disneyland, you need plenty of room for all the souvenirs you'll be spoiling them with, too. The Toyota Sienna boasts the most available cargo space behind the third row, at 39.1 cubic feet (The Honda Odyssey, Kia Sedona and Nissan Quest are all close behind with 38.4 cu.ft., 33.9 cu.ft. and 25.7 cu.ft., respectively). When you're traveling sans grandchildren, roadtrippin' becomes a lot more comfy in a Sienna or Sedona as well; both offer first-class "lounge seating" in the second row, complete with the extended leg rests similar to your favorite La-Z-Boy at home. Being a grandparent should be all about fun and relaxation — no worrying about discipline, bedtimes … or your image.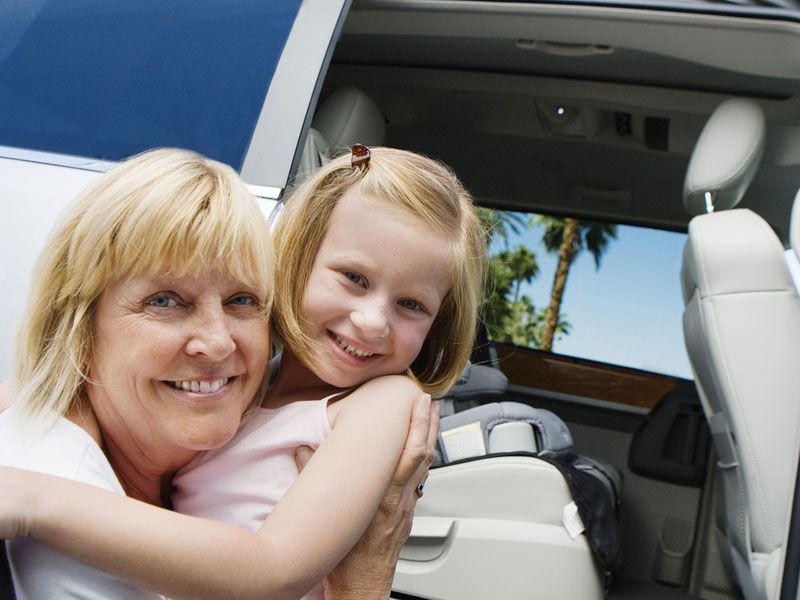 Photo by Toyota
5. You want to experience the life-changing activity of auto-sliding doors.

Do thoughts of pulling into a tight parking space make your stomach flip as you envision your little one inflicting door dings on the BMW parked next to you? Or maybe it's the acrobatics you'll have to perform extracting them out of the car without the Jaws of Life? Like with the 2016 Honda Odyssey shown here, automatic sliding doors can be nothing short of magical, and they're undoubtedly one of the biggest benefits of owning a minivan. In addition to providing a squeeze-free entry and exit when space between cars is tight, you can even open and close the doors with the push of a button from the driver's seat once everybody's inside and ready to go. It's a little luxury you're sure to get used to quickly.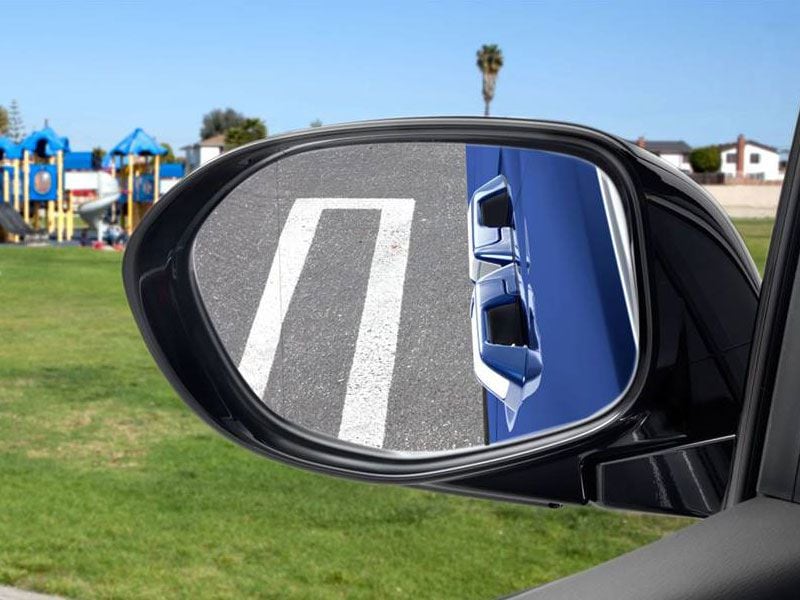 Photo by Honda
6. You actually crave less attention.

We've all been there, maybe there's someone we're trying to avoid eye contact with in the drop-off lane or we just want to enjoy our large chocolate milkshake in the car without judgment. Consider the minivan your own personal camouflage; no matter how dolled up you might be, most people will assume your van is packed with applesauce pouches and extra diapers instead of adults who are single and ready to mingle. Catcalls may cause a moral dilemma when they are directed at somebody's mother, or your statement of practicality as a minivan owner may keep light-hearted flirtations at bay.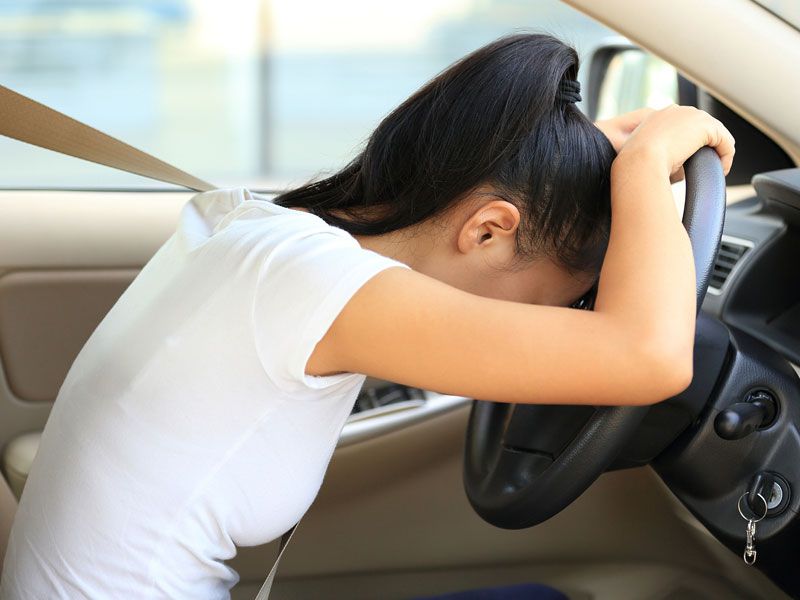 Photo by Bigstock
7. You don't want to attract cops when you get above the speed limit.
This one is easy - when was the last time you saw a police officer pull a minivan over on the side of the road? Enough said.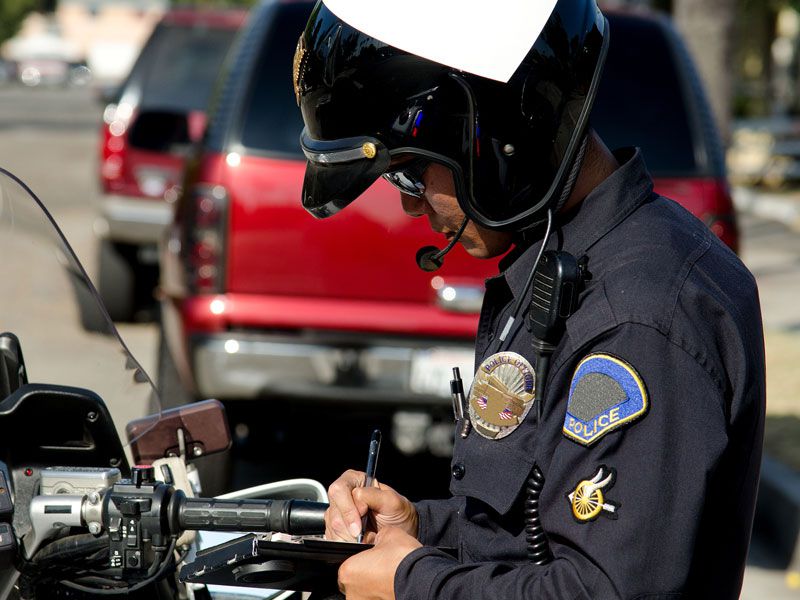 Photo by Bigstock
8. You care more about what's on the inside than on the outside.
Hooray for you, you've successfully shunned the stigma and you're rebel enough to say, "Yeah, I drive a minivan." Minivans are the undisputed champions of moving people with ease, space and comfort. They can accommodate large groups better than an SUV, they're easier to get in and out of than most three-row vehicles, and they usually come loaded with entertainment options and luxury features.
Between the Odyssey's in-car vacuum cleaner, the HondaVac, Toyota Sienna's Speak Easy third row speaker system and Kia's UVO telematics, there's plenty to make mom and dad happy. Pair that with the split-screen in-car entertainment system inside the Toyota Sienna or Honda Odyssey that allows for gaming, or even the Chrysler's Pacifica's Uconnect Theater, and the kids will be thrilled. And as long as everybody's happy, what else matters?
Photo by Toyota