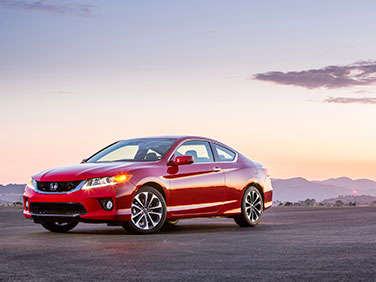 Honda is a car company with a reputation for building cars that aren't just affordable and reliable, but also fun.  Throughout its history, Honda has offered up cars that are fast, attractively-styled, useful, and quirky, and this unique combination of attributes has helped to build the brand into what it is today.
We've put together a list of 7 of the most fun Hondas on the new and used market.  Not everyone has the same definition in mind when they think of a 'fun' vehicle, so we've tried to cover the bases when discussing our group of cars and trucks.
Let's take a quick look at 7 of the most fun Hondas that money can buy.
7 Most Fun Honda Cars - 01 - Honda S2000
The Honda S2000 was last offered for sale in 2009, but used models have held their value well due to strong interest from the enthusiast community in this lightweight, two-seat roadster.  The Honda S2000 convertible featured a four-cylinder engine that displaced 2.2-liters by the end of its run, and it revved up to nearly 8,000 rpm on its way to producing 237 horsepower and 162 lb-ft of torque.  A six-speed manual was the only transmission available with the nimble sports car, and for those interested in an extra dose of performance the Club Racer or CR model provides weight reduction, an available hardtop, a stiffer suspension system, and a dramatic rear spoiler.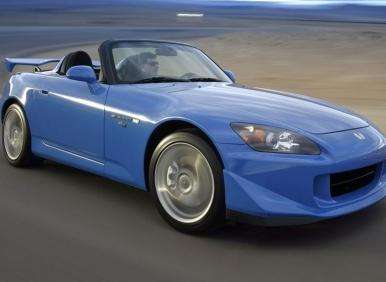 7 Most Fun Honda Cars - 02 - Honda Element
The Honda Element went out of production only a few short years ago, and although this compact crossover wasn't particularly sporty to drive it did come up big in the practicality department.  A lot of the fun associated with owning the Honda Element has to do with its ability to accommodate such a wide variety of lifestyles and activities.  The boxy shape of the crossover, combined with its rear-hinged second set of doors, gives easy access to a cavernous interior (75 cubic feet in total), and the rear hatch is also generously proportioned.  A used Honda Element is often a beloved mode of transportation for dog lovers, and Honda even offered a special dog-friendly edition of the crossover for a limited time.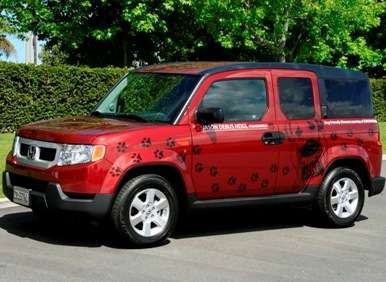 7 Most Fun Honda Cars - 03 - Honda Fit
The Honda Fit is popular amongst buyers who need the versatility of the subcompact hatchback's 'Magic Seat' feature that frees up surprising amounts of interior storage space.  Fans of driving fun, however, know to target the first-generation Fit that was sold in the United States for the 2007 and 2008 model years, as this version of the car provides the most rewarding handling and the lightest curb weight.  Although the 1.5-liter, four-cylinder engine found under the hood of the Honda Fit only generates 109 horsepower and 105 lb-ft of torque, the vehicles low-mass design and standard five-speed manual transmission make it a delight to fling trough the corners.  What's more, seeking out the Sport trim introduces larger 15-inch rims, sportier exterior styling, and a nicer interior.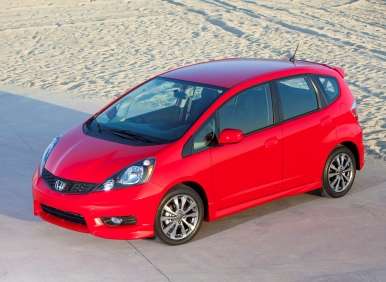 7 Most Fun Honda Cars - 04 - Honda Civic Si
The Honda Civic Si has always been an icon of the compact performance car scene.  The compact Honda Civic Si, which is available in both sedan and coupe body styles, offers tighter chassis tuning, more aggressive shocks and springs, and visual upgrades inside and out when compared against the base model Civic.  The most recent version of the Civic Si is outfitted with a 2.4-liter four-cylinder engine good for 201 horses and 170 lb-ft of torque, while older models come with a high-strung, 2.0-liter four-cylinder mill that produces 197 horses.  A six-speed manual transmission is the only gearbox available for either model.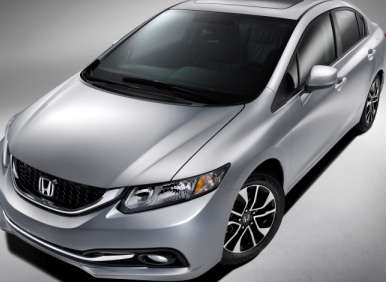 7 Most Fun Honda Cars - 05 - Honda Accord Coupe
The Honda Accord Coupe can be thought of as a 'stealth sports car,' in the sense that it offers much of the performance of premium models while wrapped in a more day-to-day package.  The latest version of the Honda Accord Coupe really comes alive when ordered with its 278 horsepower, 3.5-liter V-6, an engine that can be matched with either a six-speed manual or a six-speed automatic transmission.  252 lb-ft of torque are also on tap with this motor, which allows the Coupe to sprint to 60-mph in roughly six seconds.  As a bonus, the EX-L trim Accord Coupe (which bears the six-cylinder engine) comes with a number of creature comforts like leather seats and an upgraded stereo system.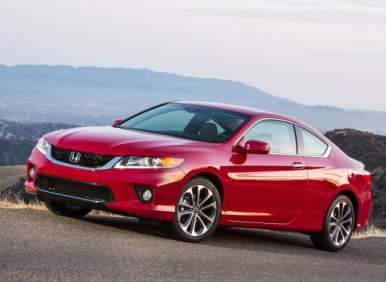 7 Most Fun Honda Cars - 06 - Honda Ridgeline
The Honda Ridgeline is a truck that refuses to toe the line, a mid-size pickup that steps outside the boundaries of the segment and offers something truly different from 99 percent of its competitors.  Based on a unibody crossover platform rather than a traditional ladder frame like most other trucks, the Honda Ridgeline provides much better ride quality than one would expect from such a useful vehicle.  Throw in a lockable trunk in the cargo bed, four door accessibility for its passenger compartment, and a 250 horsepower V-6 matched with all-wheel drive, and the Ridgeline stands far apart from the pickup crowd - and that's what so much fun about owning and driving it.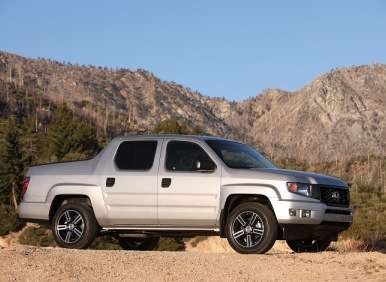 7 Most Fun Honda Cars - 07 - Honda CR-Z
The Honda CR-Z is the latest addition to Honda's performance car lineup, and it approaches performance with a twist by making use of a hybrid drivetrain instead of a gas-only setup.  The Honda CR-Z's 1.5-liter, four-cylinder mill is mated with a single, battery-powered electric motor, and together they produces 130 horsepower and 140 lb-ft of torque.  Unlike most other hybrids, the Honda hatchback can be had with a six-speed manual transmission, and it offers a special Sport mode that enhances acceleration instead of fuel efficiency.  The front-wheel drive subcompact CR-Z also comes with a responsive suspension system and two-seat snugness.