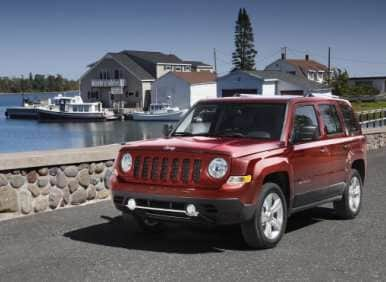 Jeep has built its reputation on providing the public with some of the most off-road capable sport-utility vehicles around - SUVs that can be driven out of the showroom and straight onto the trail, if desired.  That being said, there is still a definite pecking order in the Jeep lineup, with some models offering a greater degree of all-terrain prowess than others.  We've done our homework and come up with a definitive analysis of just how serious each model is about devouring rutted roads, rock piles, and treacherous mud pits.
Let's take a look at six Trail-Rated Jeep SUVs sorted in the order of their respective off-road abilities.
01. 2013 Jeep Patriot
The first two positions on this list were difficult to fill, given that the Jeep Patriot and the Jeep Compass ride on essentially the same platform.  The compact 2013 Jeep Patriot gains off-road credibility when it is ordered with the Freedom Drive II with Off-Road Group package.  This set of features comes with a four-wheel drive system that provides crawl capability, the ability to ford 19-inches of standing water, electronically-locking differentials, and of course skid plates to protect the underside of the truck.  The Jeep Patriot Freedom Drive II with Off-Road Group Package also brings with it hill descent control.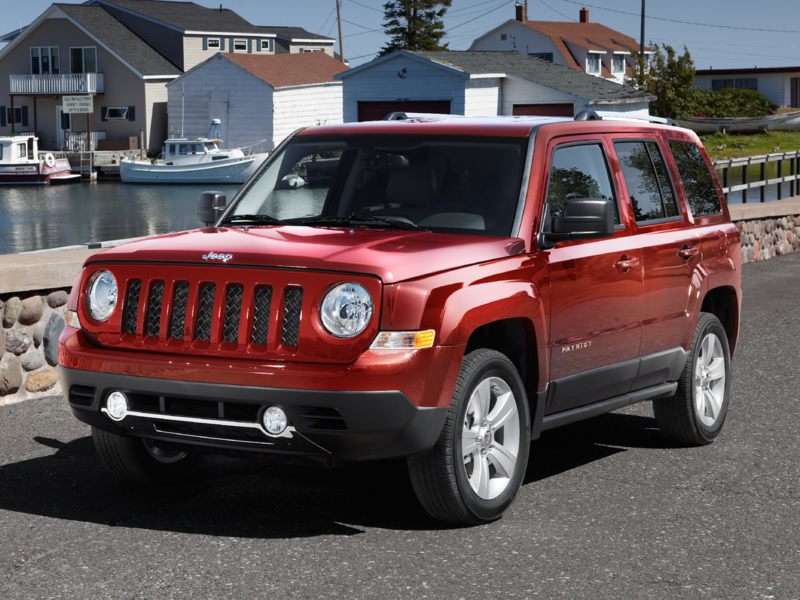 02. 2013 Jeep Compass
The 2013 Jeep Compass enjoys a 0.6 degree approach angle advantage over the Patriot, but everything else - including its 9.1 inches of ground clearance and its departure and breakover angles - are within spitting distance of its platform-mate.  Like the Patriot, it's necessary to tick the Freedom Drive II with Off-Road Group package box when ordering the Jeep Compass in order to transform it from soft-roader to off-roader.  The SUV features all of the same features listed with the Patriot, and it also comes with the same 17-inch all-terrain tires.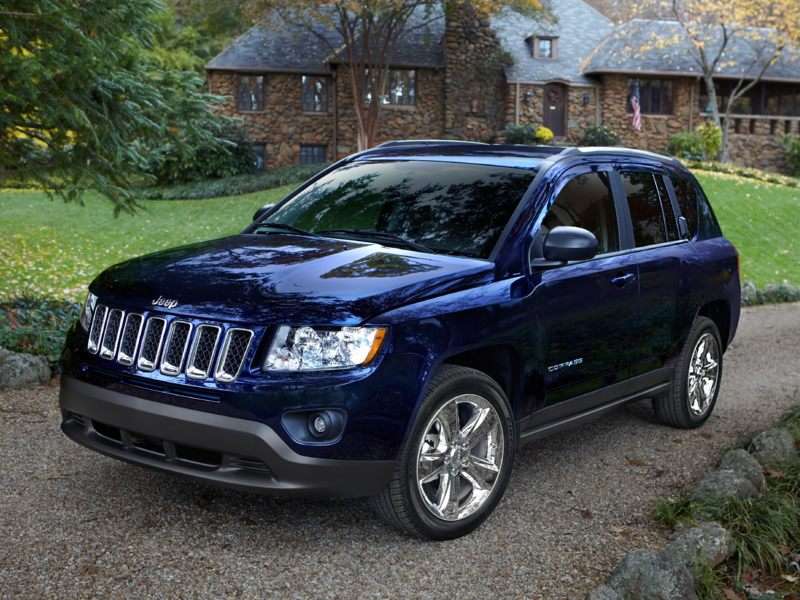 03. 2012 Jeep Liberty
The 2012 Jeep Liberty provides small SUV shoppers with a more serious option from Jeep when compared to the Patriot or the Compass.  It starts out with the ability to order either Selec-Trac II or Command-Trac II four-wheel drive systems.  Selec-Trac II functions like an all-wheel drive system in that it comes with a full-time transfer case that shuttles torque from axle to axle when wheel spin is detected.  The more rugged Command-Trac II system features a part-time transfer case that offers low-range gearing to help power past more significant off-road obstacles.  The Liberty also comes with a 28.8 degree approach angle and full skid plate armoring.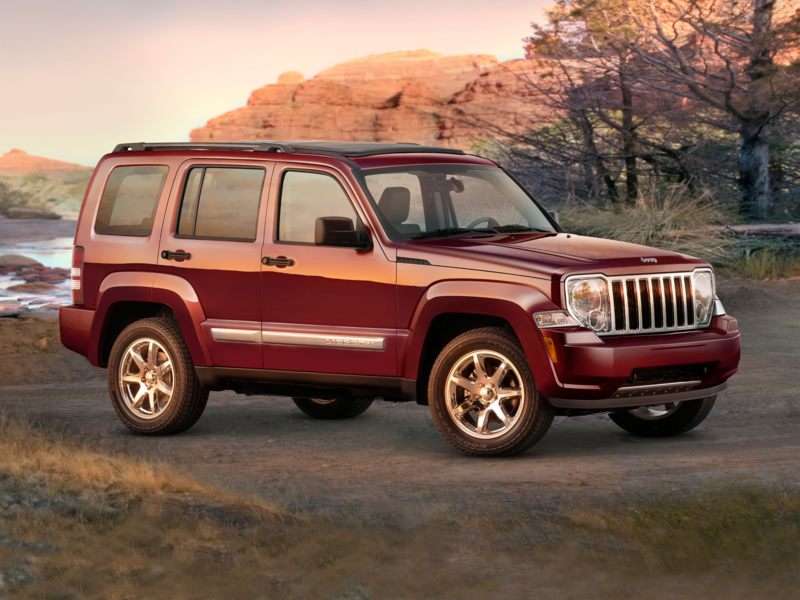 04. 2013 Jeep Grand Cherokee
The 2013 Jeep Grand Cherokee is a favorite amongst family shoppers looking for a comfortable daily driver SUV, but it also offers versatile off-road potential for those who want to explore the limits of its well-engineered platform.  Let's start with its three available four-wheel drive systems: Quadra-Trac I (similar to a full-time all-wheel drive setup), Quadra-Trac II (low-range gearing, hill descent control), and Quadra-Drive II (electronic limited-slip differentials, low-range gearing, hill-descent control).  Both Quadra-Trac II and Quadra-Drive II also come with the Selec-Terrain feature, which adjusts stability control, traction control, transmission settings, and four-wheel drive performance to provide optimal handling of any one of five different types of surfaces. 
What else is in the Jeep Grand Cherokee's bag of tricks?  How about Quadra-Lift air suspension, which lets the driver raise or lower the SUV's ride height, as well as extensive skid plating, tow hooks, and a 34.3 degree approach angle.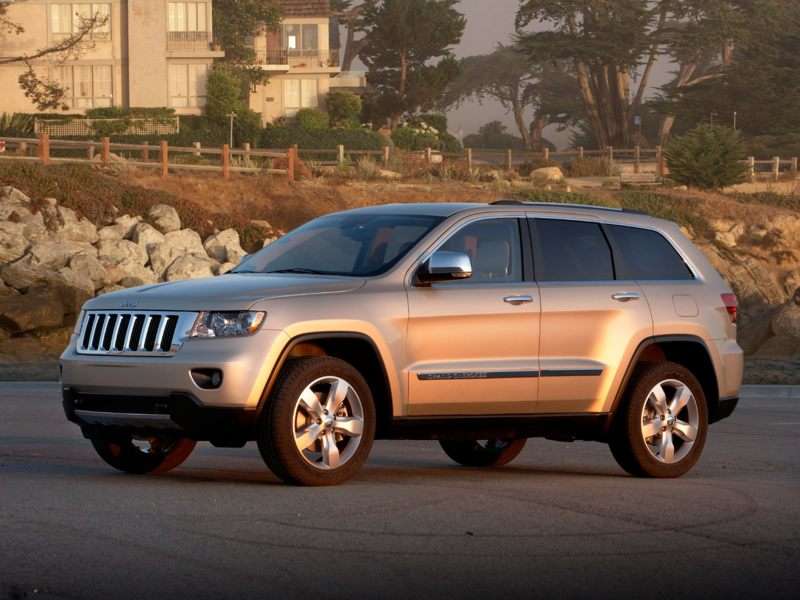 05. 2013 Jeep Wrangler Unlimited
The 2013 Jeep Wrangler Unlimited adds an extra set of doors to the iconic Jeep Wrangler platform, and the increased interior room offered by the stretched chassis makes it more comfortable for friends to come along and play off-road.  The Jeep Wrangler Unlimited features Command-Trac four-wheel drive as standard equipment, but opting for the Rubicon model and its Rock-Trac system introduces the most advanced four-wheel drive design available with a Jeep SUV.  Rock-Trac comes with electronically-locking differentials, a 4:1 low-range transfer case, as well as a front sway bar that can be electronically disconnected from inside the cabin, making the Wrangler Unlimited virtually unstoppable.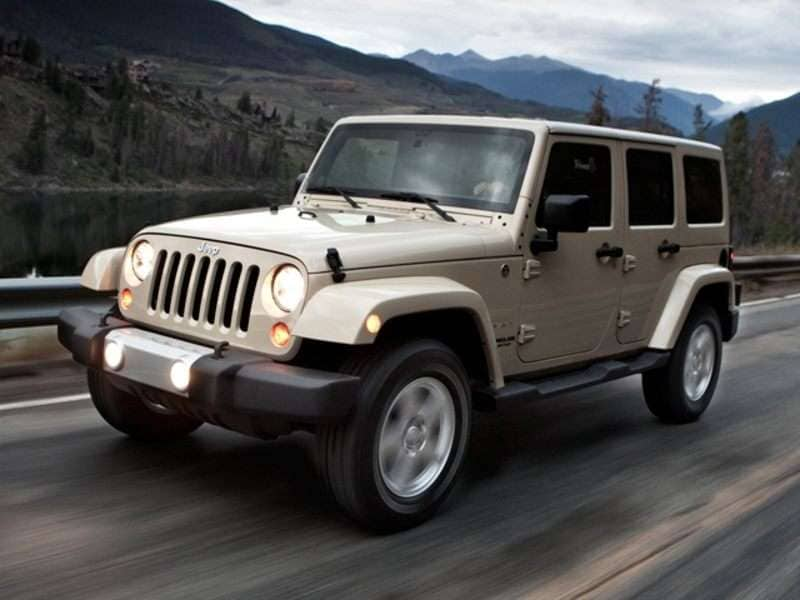 06. 2013 Jeep Wrangler
Why aren't the 2013 Jeep Wrangler and Wrangler Unlimited tied for the top spot on our list of the most off-road capable Jeep SUVs?  After all, they share a design that is identical in every way but wheelbase, right?  That's correct - and it's the shorter wheelbase of the Jeep Wrangler that gives it the Jeep off-road crown.  The smaller Wrangler is better suited at negotiating narrow, tight trails than its longer sibling, even if they do share the same four-wheel drive options, solid front and rear Dana axles, and incredible approach and departure angles.  Bigger isn't always better, and this is never more true than when you are trying to squeeze your Wrangler around a 90-degree corner between two sheer rock faces.