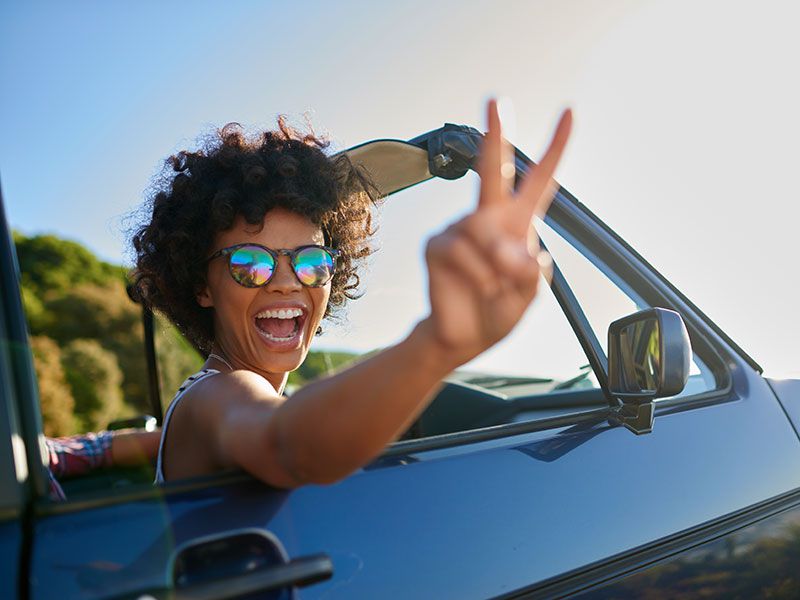 iStock happy driver
Did you ever wish you didn't own a car? Ever wish for freedom from repair bills, routine maintenance, and car washes? Ever wish that the money you spend on car insurance could go into something fun, like a vacation, a big-screen TV or a new wardrobe? Well, it isn't impossible. Every day millions of people around the world live their lives without owning cars. But doing without a car is not something many of us want to contemplate. A personal car — and the immediate mobility it brings with it — is just too useful to turn your back on.
But what if you had the use of a car whenever you wanted without all the trials and tribulations of actually owning it? Why not have an app that enables you to have the vehicle you need when you need it? This brings us to the new concept of getting a subscription to transportation. Park Place Select, which operates in the greater Dallas - Ft. Worth metroplex, is one of these new breeds of subscription services. Read on to learn five things you need to know about Park Place Select.
1) Starting with Park Place Select is easy.
To become a Park Place Select subscriber, you simply download the app, hit "Sign up," and proceed following the prompts. You will need to provide your credit card information because that's how you will be billed. Your monthly subscription will also be renewed automatically using the credit card, so if you want to walk away — be timely.
While you're in the app, you can select one of three service levels: Prime, Plus, and Premium. You must provide a photo of your driver's license and have a driving history that won't scare them away. If you have moving violations on your record, you might want to consider other mobility options. But if your driving record is reasonably clean, and your credit card info checks out, your application could be approved in one business day or less. Then it will be time for your first Park Place Select vehicle to be delivered to you.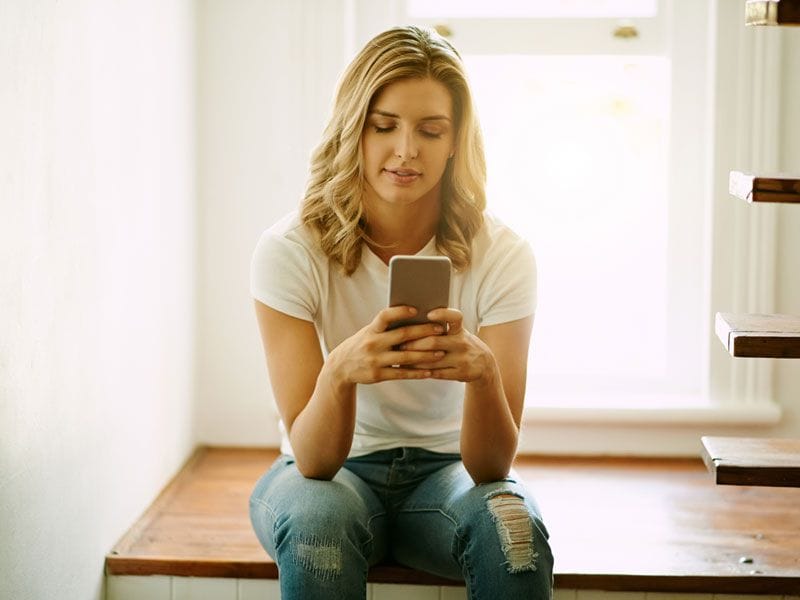 2) Insurance is not an issue.
But what about insurance, you might be asking. How do I get insurance if I have one vehicle one day and another the next? The very good news is if you subscribe to Park Place Select, car insurance is built in. If you win approval and become a Park Place Select customer, you will be covered by the company's insurance coverage. It provides $1,000,000 liability coverage (combined single limit), $300,000 uninsured motorist coverage (combined) and $2,000 in medical payments to offset any out of pocket or deductible costs. It also has a $2,000 deductible, which means that if you are in an accident that is your fault the first $2,000 in costs are yours. Depending upon your personal financial situation you might also determine that liability coverage isn't enough and could put your holdings at risk.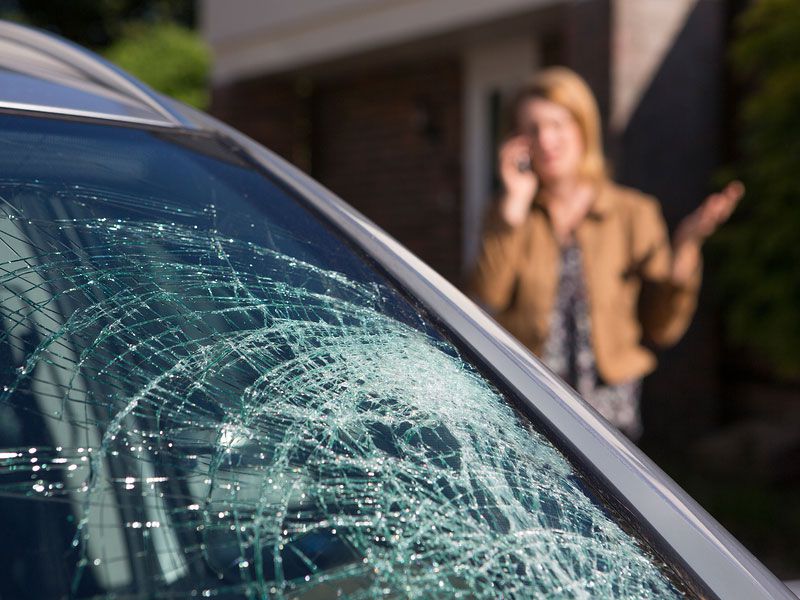 3) Plan to stick with the program for awhile to get the best value.
We live in an age where keeping one's options open is highly valued. In comparison to a home mortgage or a phone contract, a commitment to the Park Place Select subscription service isn't all that long, but in practical terms it is longer than you might assume. If you want use of a vehicle for a short term, go to a service like Car2Go or even a traditional rent-a-car company, like Enterprise, Hertz or Avis. Park Place Select is better-suited to those who want the use of several different vehicles over the course of several months or even years. That's because there is a "joining fee" of at least $1,000 plus the monthly subscription fee. The minimum subscription fee is $995 plus tax, so if you dipped your toe in the subscription water for just 31 days it would cost you about $2,000. In other words $2,000 worth of commitment.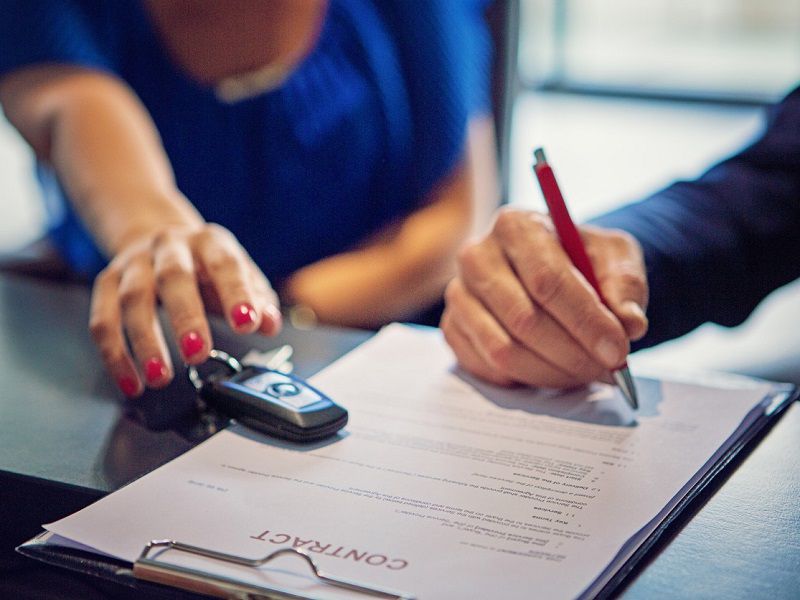 4) Flexibility has its costs.
Park Place Select customers have a great deal of flexibility in vehicles, and that can have value. It also has its costs. We just mentioned the "joining fee." For Prime level customers, it's $1,000. For Plus level customers, it's $1,250. And for Premium level customers, it is $1,500. Should you stay with Park Place Select, that fee will amortize itself over time, but it will certainly penalize lookie-loos.
The monthly costs for the service tiers closely follow the sign-up fees. The Prime plan is the least expensive level, and it costs $995 per month plus tax. The Plus plan is $1,395 per month, and the Premium Plan is $1,795 per month. As you climb the price ladder, the vehicles you can flip into get more interesting and more expensive. On any of the three plans, you may drive Park Place Select vehicles a total of 1,667 miles per month, or 20,000 miles on an annualized basis. For mileage that exceeds the monthly allowance, there is a charge of $0.50 per mile.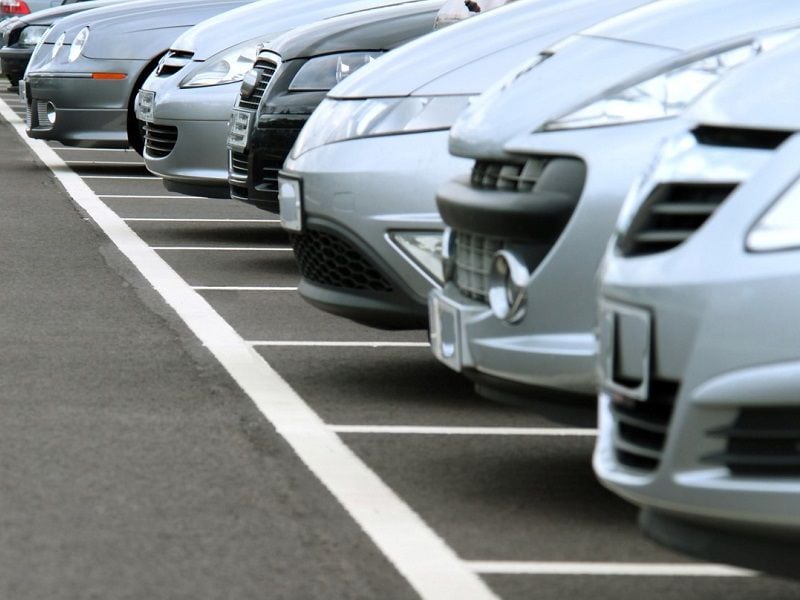 5) You can flip through cars as often as you like.
While the cost might seem steep, you have to remember that insurance, maintenance and repairs are built in. And if you plan your flips right, you won't even have to get the cars washed much. With Park Place Select you can "flip" into and out of cars as often as you choose. To make a vehicle change, simply use the app to request your next vehicle. A Park Place Select "concierge" will deliver the vehicle to you. You also have a cornucopia of vehicles from which to choose.
In the Prime plan, you can pick from vehicles like the Jaguar XF, Volvo XC60 and Mercedes-Benz C300 Cabriolet. In the top-level Premium plan, the vehicles include Mercedes-Benz E43 AMG, Maserati Levante and Porsche 911 Convertible. Admittedly, this is rarefied air with pricing and service beyond the reach of the multitudes.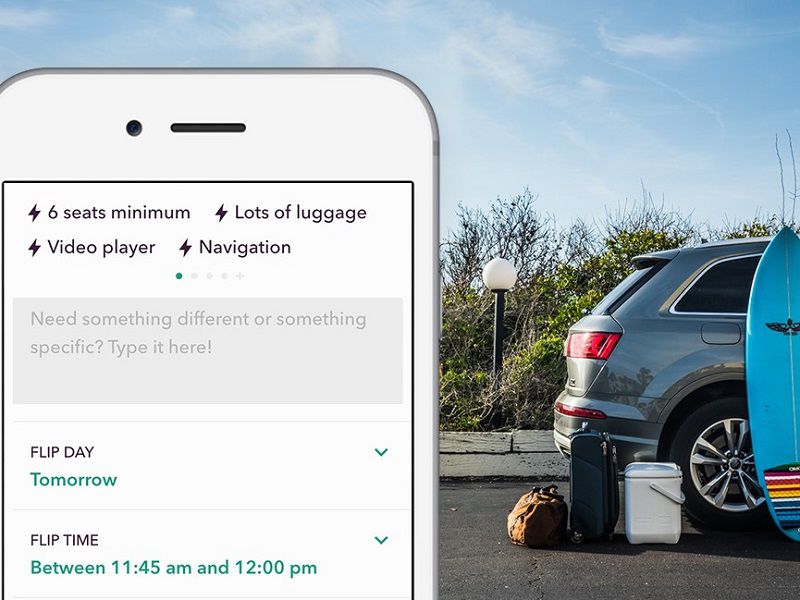 Photo by Drive Germain
Bottomline
As subscription services mature, things might change, but for now they can be viewed as extra conveniences for the wealthy. You pay a steep upfront fee and a monthly subscription payment, but all those irritations like buying insurance and worrying about maintenance or repair costs vanish like a thief in the night. Tired of the car you're driving? Push a few keys on your smartphone and it goes away and another arrives in its place. If it all sounds a bit excessive, well, we live in an excessive age. Many are willing to pay to avoid hassle and to gain flexibility. Park Place Select, which is currently available only the Dallas-Ft. Worth area, offers a hassle-free approach to having a car without owning it.