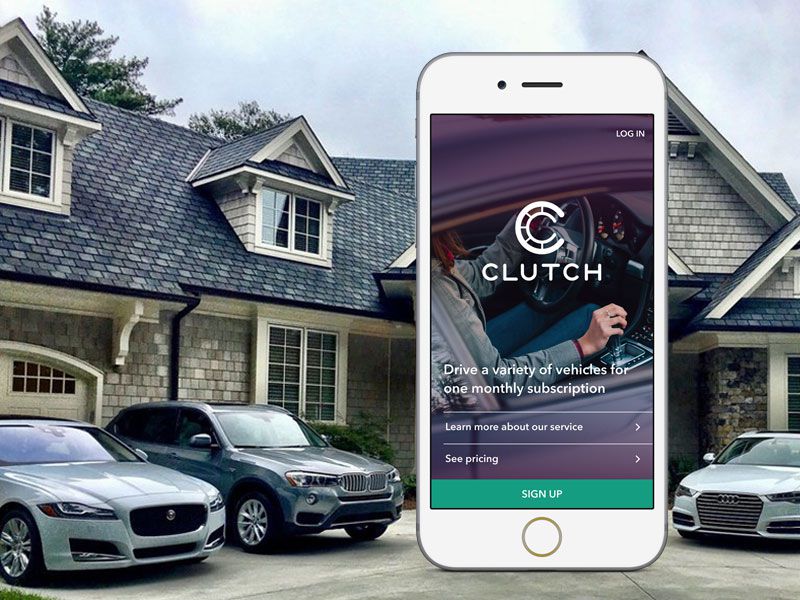 clutch cars outside of house ・ Photo by Clutch
Clutch Technologies is a software company based in Atlanta, Georgia. Since 2014, Clutch has been operating and licensing vehicle subscription services. Beginning with Clutch Atlanta, the company's laboratory and proving ground, and spreading to two automakers, several dealer groups, and a number of vehicle-sharing services, Clutch builds and customizes vehicle-subscription software and applications.
Clutch software is the engine for Access by BMW and Porsche Passport, two pilot programs now testing in limited areas. Clutch also forms the basis for Drive Flow Raleigh and Winston Salem in North Carolina; Drive Germain in Columbus, Ohio; Drive Keeler in Albany, New York; Drive Options in Cleveland, Ohio; FlexWheels in Miami, Florida; Lux.Car in Omaha, Nebraska; Park Place Select in Dallas, Texas; Wyler Fast Lane in Cincinnati, Ohio; and Flip Auto in Jersey City, New Jersey. Let's find out more.
1. It's an alternative to traditional leasing and owning in Atlanta, Georgia.
Clutch Atlanta operates through a Digital Concierge, either a website or smartphone/tablet app that customizes vehicle selection to a customer's needs and desires within a subscription program. This subscription approach provides an alternative to owning or leasing a vehicle.
Customers sign up for a subscription program, pay a fee to join it, and then set up a month-to-month subscription. They then use the Digital Concierge to gain access to vehicles within the Clutch fleet. When customers are ready to change vehicles, they notify Clutch via the app, website, or text message. A Clutch concierge delivers a new vehicle and drives away in the previous one, accomplishing what Clutch calls a "flip." Customers must live within 20 minutes of Clutch's headquarters in Buckhead in order to participate in the program.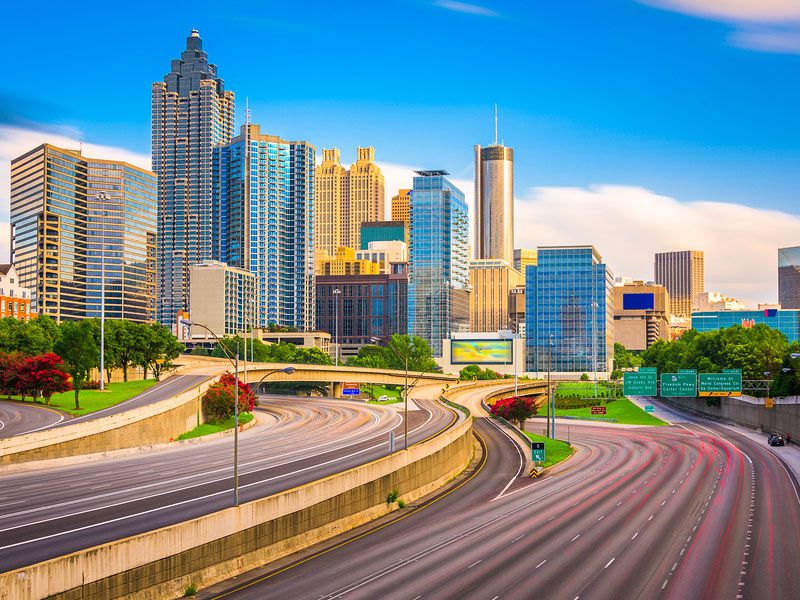 2. A Clutch Concierge has got your back.
A Clutch Concierge uses the Clutch software to track and manage customer flips. Customers answer questionnaires after each use, providing feedback about the vehicle and explaining their vehicle needs. When a new flip request is made, the Concierge finds the best available match in the fleet for each customer's needs and desires, accommodating special requests whenever possible.
The Concierge is then responsible for preparing, cleaning, and detailing the vehicle prior to delivery, brings it to a customer's location (work, home, or elsewhere) within Clutch's operating area, and retrieves the previous vehicle. The Clutch Concierge monitors vehicle use and feedback to optimize the customer's experience.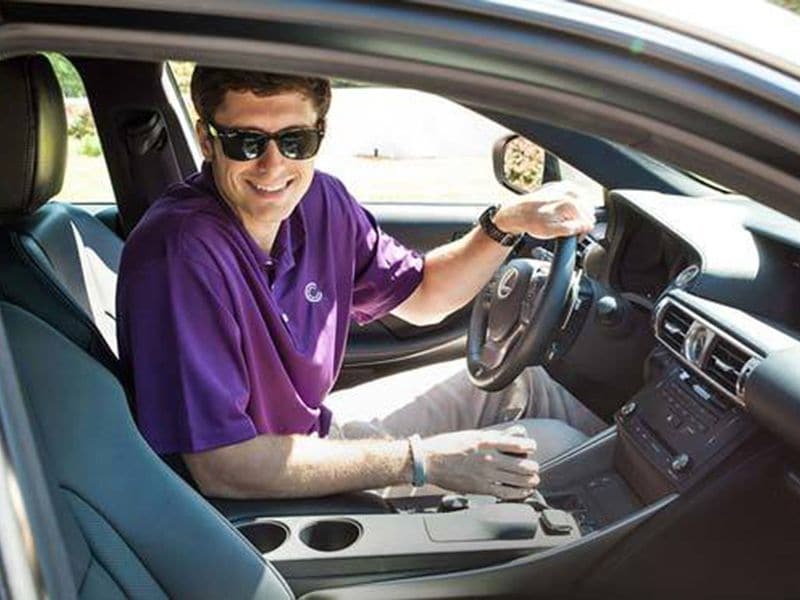 Photo by Clutch
3. There are three levels of Clutch Car Subscription.
Clutch offers three levels of subscription, each with a 31-day initial commitment and a $500 Clutch Joining Fee. Trailblazer is the entry point at $795 per month with a 2,000-mile monthly allowance and two flips included. Pioneer costs $995 per month with 2,500 miles and three flips per month allowed. Adventurer is the top tier at $1,495 per month with unlimited miles and unlimited flips.
Additional miles above Trailblazer and Pioneer allotments are billed at $0.25 per mile, and if you need more flips at your requested location, each will cost you another $100. Flips at Clutch headquarters in Buckhead are free, however, and your unused miles carry over from month to month on the Trailblazer and Pioneer subscriptions.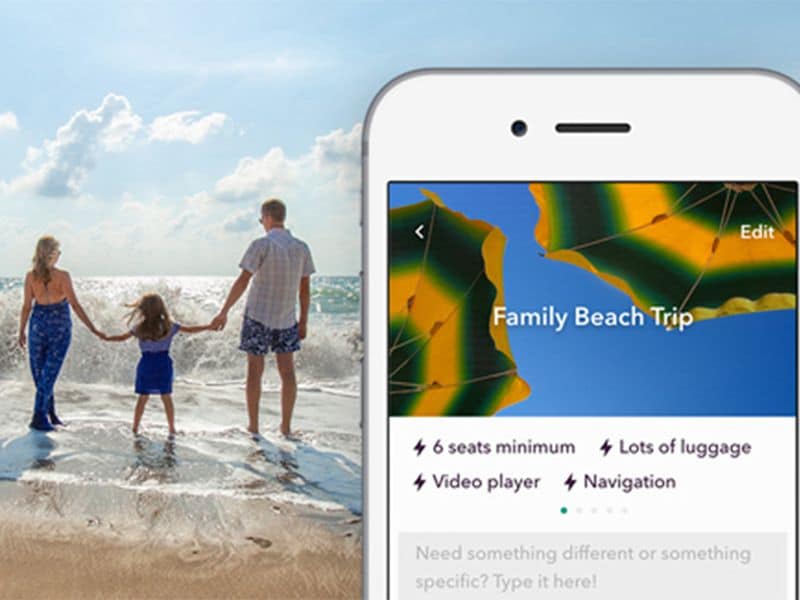 Photo by Clutch
4. Each Clutch Car Subscription includes much more than just the vehicle.
Insurance is included with a Clutch Car Subscription as part of a fleet insurance policy held by Clutch. The program includes a $1,000 major damage fee for any damage incurred over $1,000; $1,000,000 liability coverage (combined single limit); $300,000 uninsured motorist coverage (combined); and $2,000 medical payments to offset any out-of-pocket or deductible costs.
Roadside assistance, taxes, maintenance and full-detail washes are also included, as are the services of a Personal Concierge, the monthly mileage allowance, and monthly flip allowances (based on the terms of your subscription level).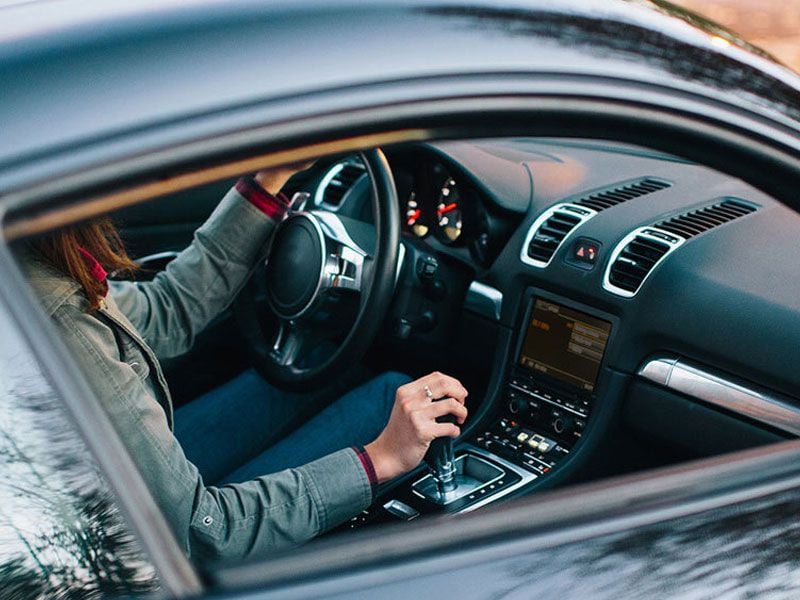 Photo by Clutch
5. A wide array of cars can be accessed through the Clutch Car Subscription.
Each level of subscription offers a different selection of vehicles in five classes: Sedans; SUVs; Trucks; Coupes/Convertibles; and Large SUVs/Minivans (Pioneer and Adventurer only). Trailblazer members can choose from late-model BMW 3 Series, Audi A4, Mercedes-Benz CLA, and Lexus IS 250 sedans; Audi Q5, Audi Q3, BMW X3, Volvo XC60, and Lexus NX 200t SUVs; Chevrolet Silverado, Ford F-150, and Ram 1500 pickups; and Ford Mustang, Chevrolet Camaro, and BMW 2 Series two-doors.
Pioneer members get a choice of BMW 3 Series, Audi A4, Jaguar XE, Mercedes-Benz C-Class and Lexus IS sedans; Audi Q5, BMW X3, Land Rover Discovery Sport, Toyota 4Runner, Mercedes-Benz GLC and Jeep Grand Cherokee SUVs; Chevrolet Silverado, Ford F-150, and Ram 1500 pickups; Audi TT, Chevrolet Camaro, Ford Mustang, BMW 2 Series and Lexus RC200t two-doors; and Ford Explorer, Toyota Sienna, Honda Odyssey, Buick Enclave, GMC Acadia, and Honda Pilot large SUVs and vans.
Adventurer members pay the most and get the prime selection of vehicles: the Audi A6, BMW 5 Series, Jaguar XF, Mercedes-Benz E350 and Lexus GS 350 sedans; Audi Q7, Chevy Tahoe, BMW X5, Porsche Macan, Mercedes-Benz GLE, and Jaguar F-Pace SUVs; GMC Sierra and Ford F-150 pickups; Chevrolet Corvette, Audi S5, BMW 4 Series, Porsche Cayman, Mercedes-Benz SLC, and Mercedes-Benz E400 sporty cars; and GMC Yukon XL and Chevrolet Suburban large SUVs.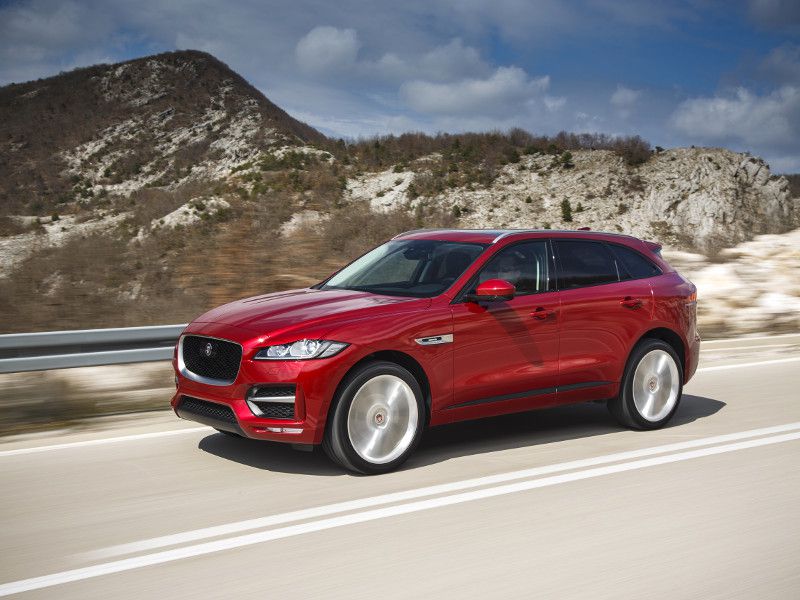 Photo by Jaguar