2014 LA Auto Show fiat 500x
The L.A. Auto Show isn't just about high-dollar luxury sports cars and over-the-top concept cars that might never hit the showroom.  For 2014, the L.A. Auto Show also offers a long list of intriguing and affordable new car options, with price tags starting below $20,000 and ranging all the way up to $40,000.  This is the 'sweet spot' for so many new car shoppers looking for a vehicle that fits their budget and offers the latest and greatest technologies, features, and efficiency.
Let's take a look at 25 cars from the 2014 L.A. Auto Show that cost under $40k.
01. 2016 Fiat 500X
Looking for a half-crossover, half-hatchback with Italian styling?  The 2016 Fiat 500X fits the bill nicely, what with its subcompact footprint making it ideal for urban driving plus its available four-wheel drive system that gives it a modicum of off-road capability.  You can choose between either a 160 horsepower, turbocharged 1.4-liter four-cylinder engine or a larger 2.4-liter four-cylinder generating 180 horses, with nine-speed automatic and six-speed manual units representing the available gearbox options.
  Pricing has yet to be announced, but based on current Fiat offerings look for the 500X to start under $25,000.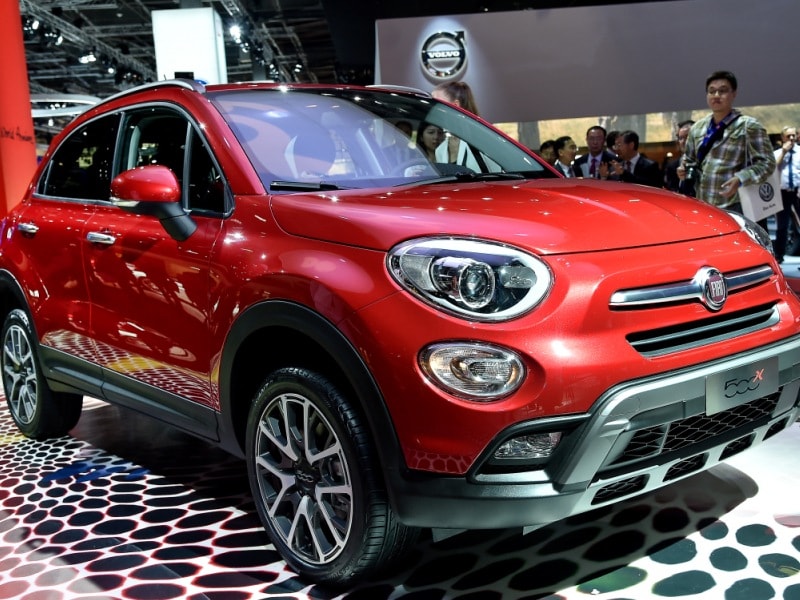 02. 2015 Volkswagen Golf / Sportwagen
The 2015 Volkswagen Golf comes in both two-door and four-door hatchback body styles along with an all-new Sportwagen variant, a stretched version of the Golf that increases total cargo space to 57.2 cubic feet (10 percent more compared to the hatch).  All versions of the Volkswagen Golf start out with a 170 horsepower, 1.8-liter turbocharged four-cylinder engine, but you can also get a 2.0-liter turbodiesel four-cylinder that's good for 150 horsepower, 236 lb-ft of torque, and an astonishing 42-mph on the highway.  A five-speed manual and a six-speed automatic transmission are offered with the base Golf, while the TDI turbodiesel adds the option of a six-speed dual-clutch automated manual or a six-speed traditional manual box. 
  You'll pay $17,995 for an entry level Volkswagen Golf.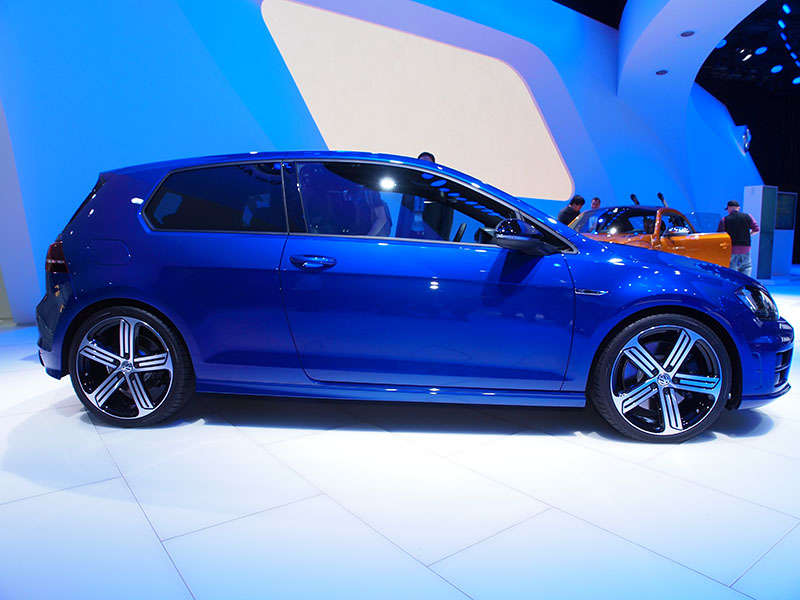 03. 2015 Honda Fit
The 2015 Honda Fit continues to provide excellent utility wrapped with a tiny, city-friendly package thanks to the design of its Magic Seat feature, which allows for the second row of accommodations to be configured in a variety of cargo-friendly ways.  The subcompact Honda Fit can swallow up to 53 cubic feet of gear - almost as much as the Volkswagen Golf Sportwagen - and it delivers respectable fuel mileage of 41-mph on the highway when ordered with its optional continuously-variable automatic transmission.  A six-speed manual is also available to stir the 130 horsepower from its 1.5-liter, four-cylinder engine.
The Fit checks in with an MSRP of $15,525.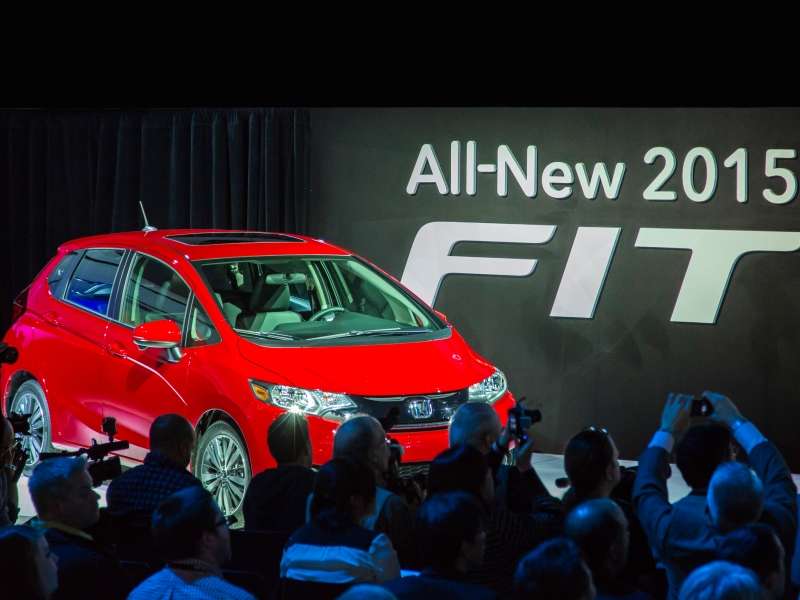 04. 2015 Volkswagen Jetta
If you like the mechanical details of the Volkswagen Golf - including the thrifty fuel efficiency of its TDI turbodiesel engine - but prefer a sedan package, then look no further than the 2015 Volkswagen Jetta.  The Jetta is a bit bigger than the Golf, which means more rear-seat room for growing families, and it also offers an additional base engine you can't get with the hatchback (a 115 horsepower, 2.0-liter four-cylinder that comes yoked with a five-speed manual or a six-speed automatic).  There's even a hybrid edition of the Jetta available for those seeking the utmost in fuel economy (it comes with a 48-mpg combined rating).
  The entry-level Volkswagen Jetta retails for $17,325.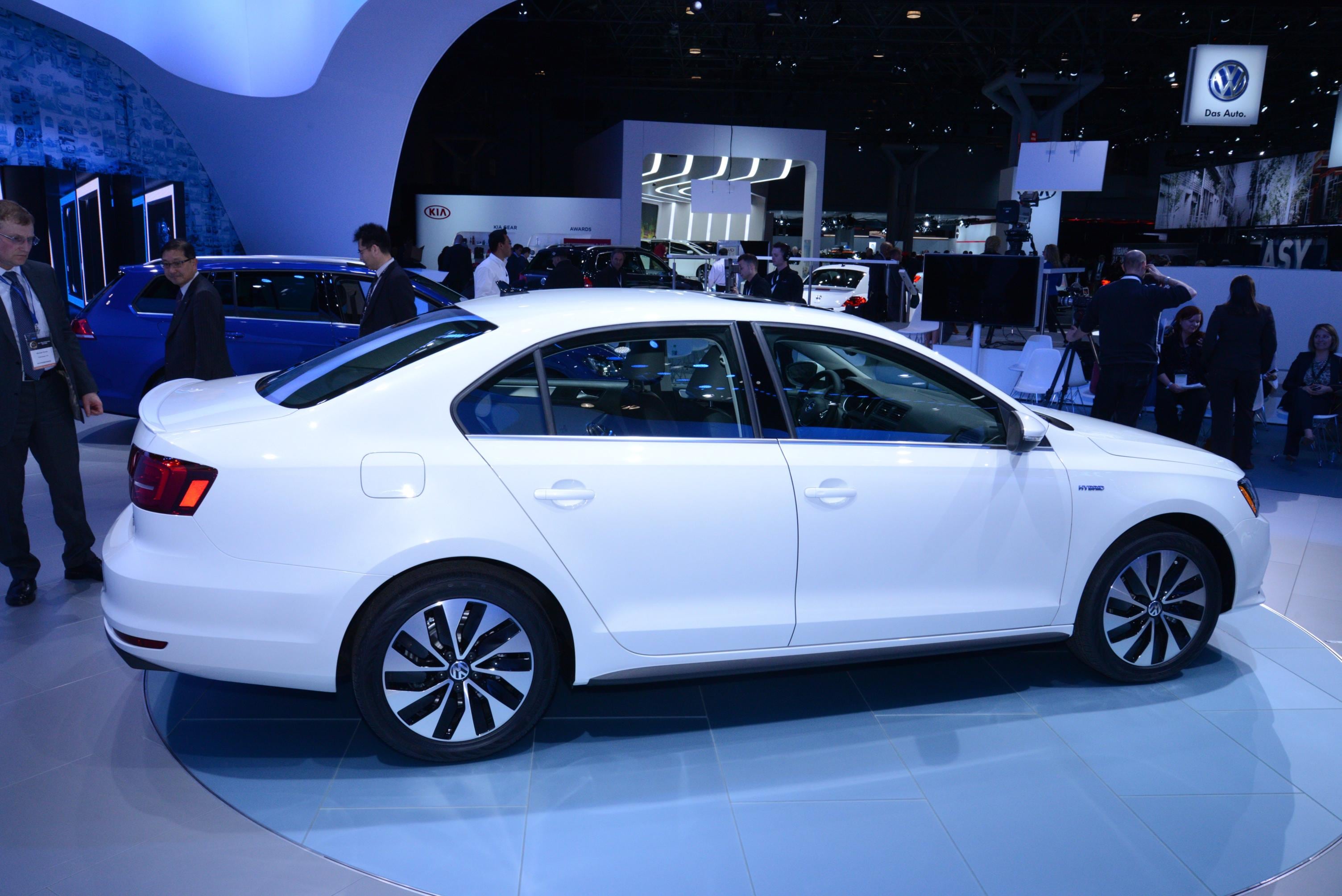 05. 2015 Audi A3
The 2015 Audi A3 rides on the same platform as the Volkswagen Golf but it brings with it further refinement in ride quality, the option of all-wheel drive, and a number of luxury features not offered by the VW.  The Audi A3's base 170 horsepower, 1.8-liter four-cylinder engine is turbocharged but restricts you to front-wheel drive, while the 2.0-liter, 200 horsepower option makes quattro all-wheel drive standard.  You can also get a 150 horsepower, 2.0-liter turbodiesel edition of the Audi A3 that's good for 236 lb-ft of torque.  Unusual in its class, the A3 also offers the choice between a sedan and a convertible body style, and six-speed dual-clutch automated manual transmissions are included all around.
You'll have to fork over $29,900 for the right to drive home in the base Audi A3 sedan.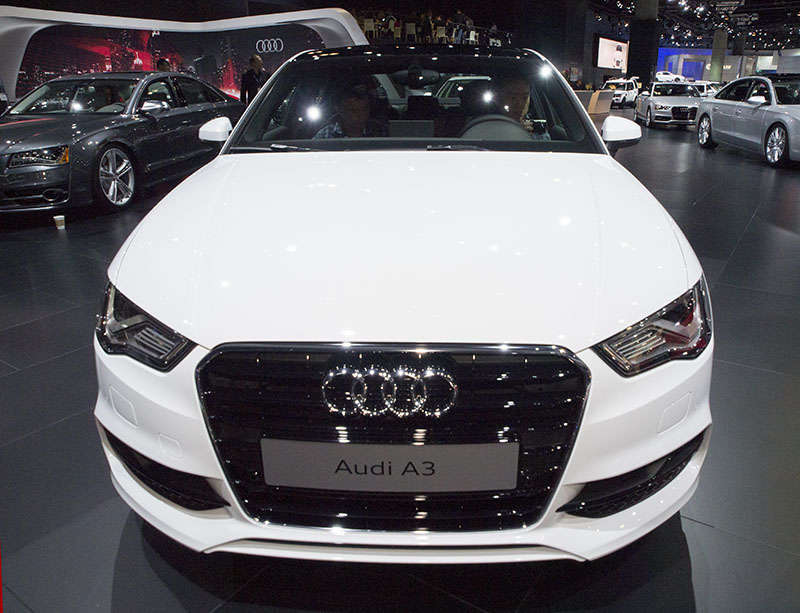 06. 2015 MINI Hardtop 4-Door
A bigger MINI?  For some people the notion of a four-door MINI Cooper defeats the purpose of the original subcompact urban runabout, but for others it's exactly what they had been hoping for: a marriage of the British car's unique styling and the kind of day-to-day practicality that is needed from a small hatchback.  Taller and longer than the standard MINI Cooper, the four-door model starts out with a 134 horsepower, 1.5-liter turbocharged three-cylinder good for 134 horsepower, while the S edition features a 189 horsepower, turbocharged four-cylinder unit.  Transmission choices include a six-speed manual and six-speed automatic.
The MINI 4-Door will set you back $21,700 in entry-level form.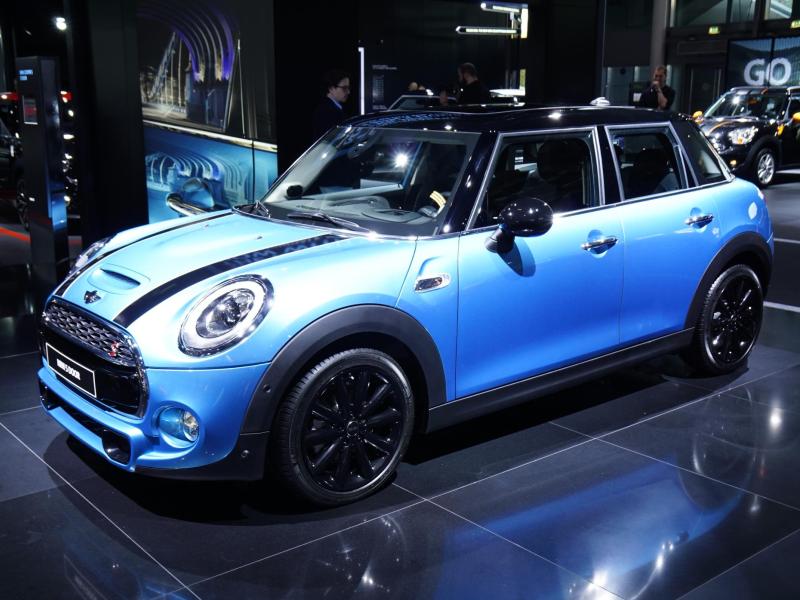 07. 2015 Nissan Versa Note SR
The 2015 Nissan Versa Note SR is new for the current model year, and it adds a sporty appearance to the subcompact hatchback - along with larger 16-inch rims and an upgraded interior.  Under the hood, the Versa Note SR still features the same 109 horsepower, 1.6-liter four-cylinder engine offered with every version of the car, matched with a standard continuously-variable automatic transmission.  Fuel mileage for the Nissan Versa Note SR stands at 31-mpg in city driving and 40-mpg on the highway, and you can stuff 38.3 cubic feet of cargo inside the hatch with the rear seats folded forward.
The SR trim level is priced at $17,350.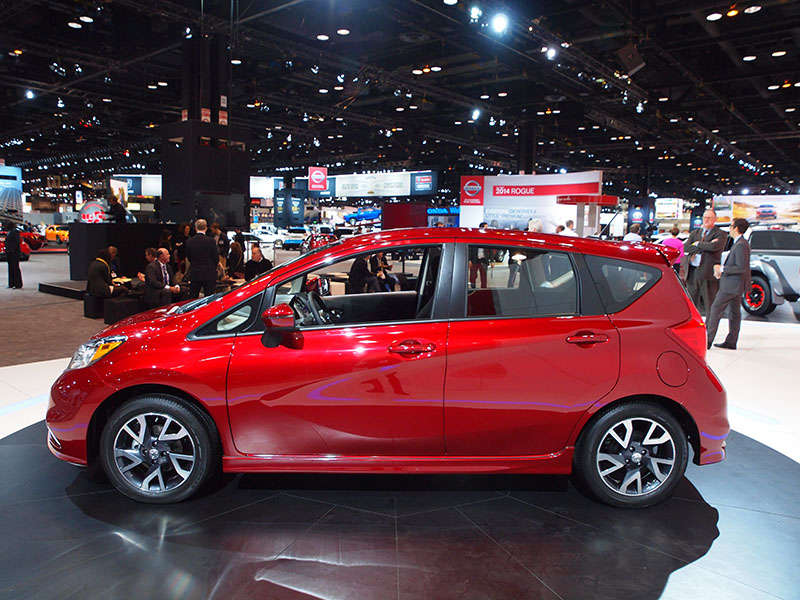 08. 2016 Smart Fortwo
The 2016 smart fortwo trades in some of its Euro-suaveness for a buffed-up American look, featuring a redesigned front fascia as well as more muscular body work at each of its four corners.  The city car still only seats two - hence the Fortwo name - but it's gaining the choice of either a five-speed manual or a six-speed dual-clutch automated manual transmission to replace last year's balky gearbox.  Power grows by 20 ponies yet remains modest from a three-cylinder engine that displaces less than one liter, checking in at 90 horses and 100 lb-ft of torque.
  Official pricing hasn't been announced, but last year's Smart Fortwo sold for roughly $13k.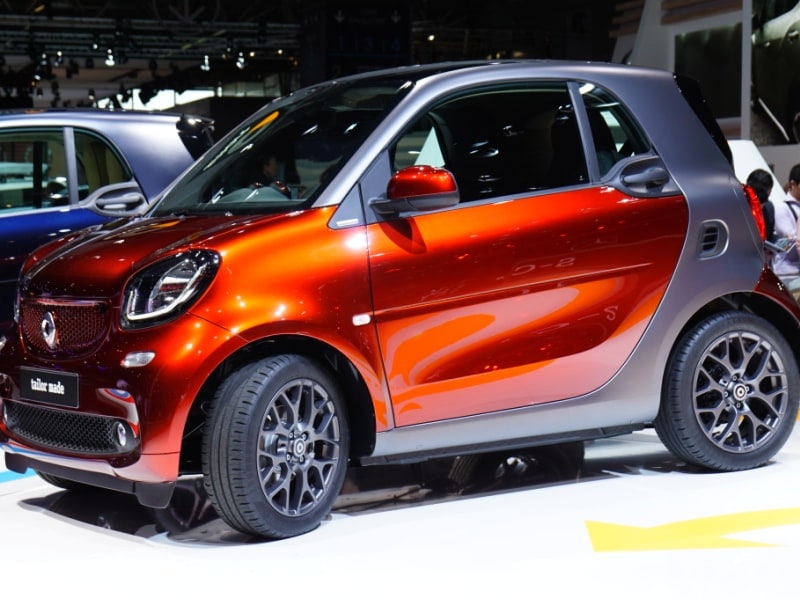 09. 2015 Toyota Corolla
The 2015 Toyota Corolla has been given a new lease on life with its latest redesign, which modernizes much of its appearance and interior amenities while simultaneously adding extra comfort to its suspension and chassis.  The Toyota Corolla should be able to maintain best-seller status in the compact sedan segment, as its fuel efficient 1.8-liter four-cylinder engine produces up to 140 horsepower and 126 lb-ft of torque when matched with its available continuously-variable automatic transmission (a six-speed manual is standard with the car).
You'll pay $16,900 for the privilege of owning a base Toyota Corolla.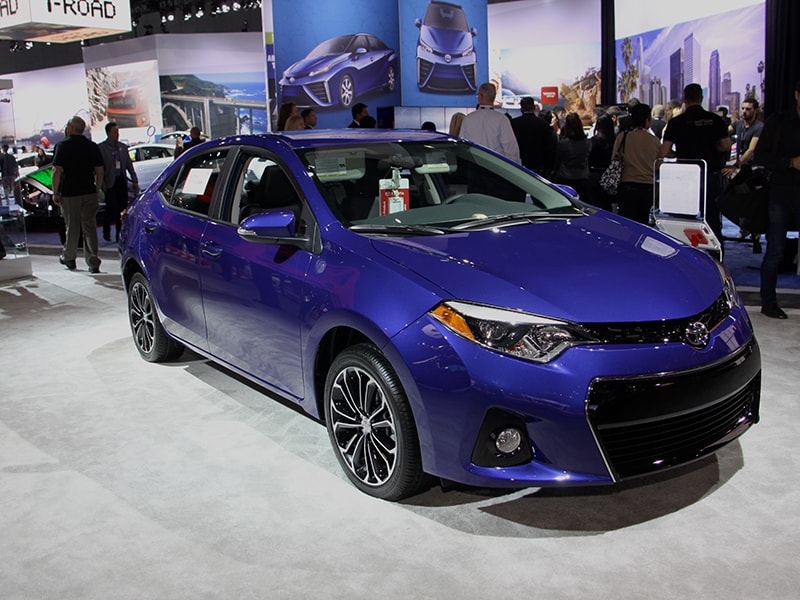 10. 2016 Acura ILX
The 2016 Acura ILX refreshes the brand's foray into the compact luxury sedan space.  In addition to adding a number of interesting features such as LED headlights, a new infotainment system, and extra safety gear, Acura has decided to make last year's available 201 horsepower, 2.4-liter four-cylinder engine standard equipment, erasing the lowly 150 horsepower base motor.  Also making its first appearance for 2016 is a new eight-speed automatic transmission - one that combines a torque converter with dual-clutch technology - aimed at balancing performance and smoothness.
  Acura hasn't confirmed the starting price for the 2016 ILX, but look for an MSRP of right around $30,000.