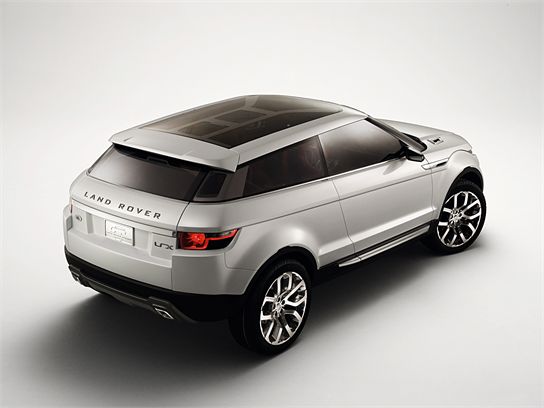 Today there's a model from just about every luxury automaker, and in sizes from compact to full-size. Unlike the past, however, most of these are based on cars instead of trucks because it offers improvements in ride quality, handling and safety. The latest developments include hybrid and clean diesel models. Here's a snapshot of what's coming and what automakers' imaginations have produced, starting with the most recently unveiled.
 – Staff Photo Credit: Staff, Automakers
Page 2
Porsche doesn't discriminate against the SUV in the lineup just because it isn't a Le Mans winner. Case in point: the 2009 Cayenne Turbo S. More power than any of its predecessors with 550 horsepower and 553 lb.-ft. of torque. Porsche says the Turbo S is a response to "enormous demand." Okay, they did say most of it's coming from the lands of new riches in Eastern Europe and Asia, but this Speedy Utility Vehicle is coming to America in August.

Page 3
Infiniti redesigns the FX, its rear- or all-wheel drive crossover based on the same platform as the G sedan. Although styling isn't radically different on the second generation, there are a few new features including a seven-speed automatic transmission and larger V-8 engine for the FX50. The new 5.0-liter, overhead-cam V-8 produces 390 horsepower, a whopping 70 horsepower gain over the 4.5-liter version. The FX35 continues with a V-6, although details haven't been released.

Page 4
The XC60 is a new model from Volvo that goes on sale in the U.S. in early 2009. This crossover slots below the much larger XC90 and offers up a powerful turbocharged six-cylinder engine, luxury interior trim and an all-new safety feature called City Safe, designed to help drivers avoid low-speed collisions. There is one powertrain available in the 2009 Volvo XC60: a 3.0-liter turbocharged six-cylinder mated to a six-speed automatic transmission and all-wheel drive. Rated at 281 horsepower and 295 lb.-ft. of torque, this powertrain should have no trouble moving the XC60's 4,300 pounds with ease.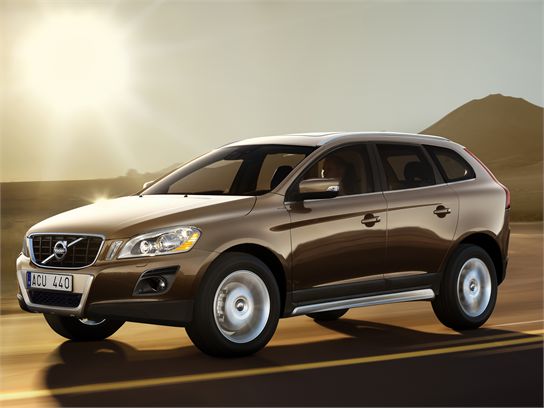 Page 5
Sharing its underpinnings with the new A4 sedan and the A5 coupe, the A4 Avant promises good things to those who love to drive but need to carry a lot of stuff, too. Audi isn't giving out any specifics, but anticipate a good step up from the current 2.0-liter turbo. The optional upgrade engine will be the 3.2-liter V-6 with Audi's FSI direct injection technology, good for 265 horsepower. In addition, Audi's quattro all-wheel drive system will be standard across the board, and a six-speed automatic with Tiptronic gear control will be available for the V-6.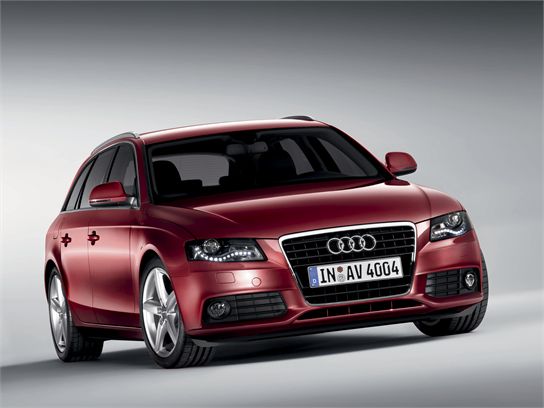 Page 6
Rumors of an H3 with a truck bed have abounded ever since the SUV was introduced. Turns out, the rumors were true. The H3T boasts five-passenger seating and a five-foot truck bed big enough for dirt bikes, a snowmobile or the good ol' sheet of plywood. Alpha versions will also be available, with a 5.3-liter V-8 engine. The engine choices for the H3T are the same as those for the full-bodied H3. Base models get the lackluster 3.7-liter, inline-five, while Alphas get the 5.3-liter V-8 with 300 horsepower.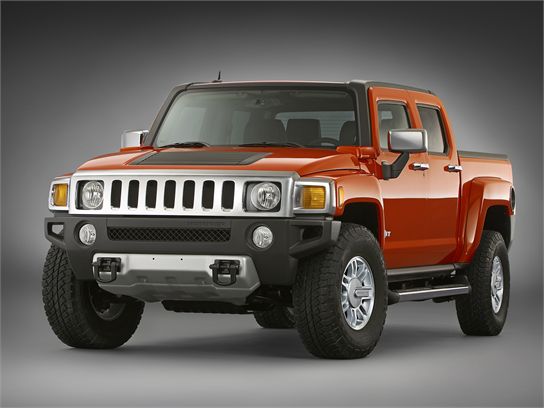 Page 7
Despite the cumbersome moniker, the xDrive35d is a turbo diesel powered X5, and it's going to be a 50-state vehicle when it arrives late this year. BMW's diesel is a 3.0-liter, inline-six cylinder, twin-turbo engine, the same one that will be offered in 335d. The engine produces 265 horsepower and 425 lb.-ft. of torque – good for 0-60 mph in 7.2 seconds in the crossover, BMW says. The automaker estimates fuel economy at 19 mpg in the city and 25 on the highway. The xDrive35d goes on sale in the fall.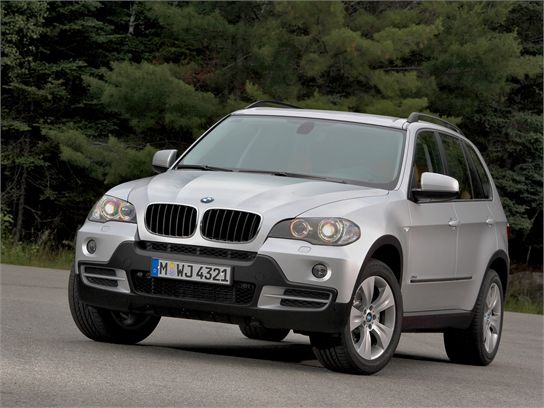 Page 8
The idea is to combine the driving dynamics of a 6 Series with the X Series-styled body done as a coupe with four doors. It comes in two models, xDrive50i and the xDrive35i, both of which are all-wheel drive. The X6 comes with either a new 4.4-liter, twin-turbo V8 in the xDrive50i or a 3.0-liter, twin-turbo, inline six-cylinder in the xDrive35i. The V8 produces 400 horsepower and 450 lb.-ft. of torque while the V6 serves up 300 horsepower and 300 lb.-ft. of twist. Power is fed through a six-speed automatic transmission with a sport shift mode. The X6 is scheduled to go on sale spring 2008.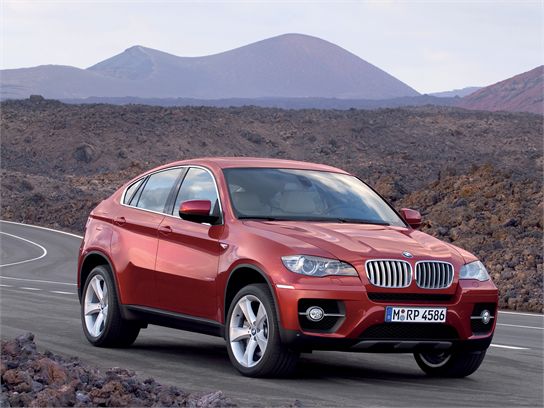 Page 9
Land Rover says its LRX Concept is a very different vehicle from what it has made before because the LRX is lighter, more compact and more "sustainable," but is still in keeping with the brand's off-road strengths. Translation: It's a crossover, which Land Rover acknowledges. The three-door vehicle is smaller than the LR2 and is being touted by Land Rover as a "cross-coupe." While the LRX Concept is a long way from a production model, it is also a litmus test for this kind of vehicle. The LRX is powered by a 2.0-liter, turbodiesel-hybrid that can run on electricity alone at speeds up to 20 mph.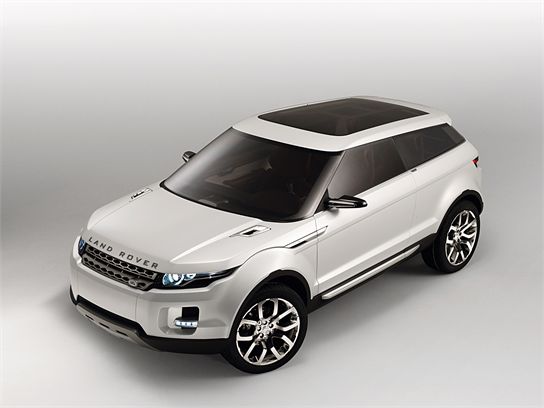 Page 10
Lincoln bills the MKT Concept, which is built on the Ford Flex platform, as a luxury touring vehicle in crossover clothing. Power comes from a 3.5-liter, direct-injection, twin-turbo V-6, which feeds into a six-speed automatic transmission. The four-seater includes every current luxury feature and plus a few new tricks. Efficiency and recycled materials are part of the concept's execution, and Lincoln showcases its new design language. The MKT gets the EcoBoost engine, which is being introduced in the Lincoln range on the MKS sedan next year. It's a 3.5-liter, twin-turbocharged, direct-injection V-6 that produces 340 horsepower and 340 lb.-ft. of torque.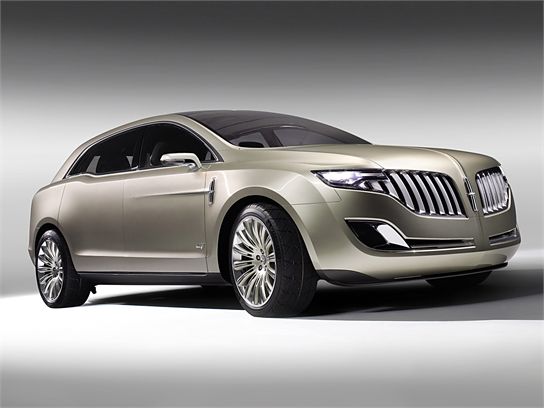 Page 11
A production version of the GLK goes on sale in January 2009. Pricing has not been announced, but you can expect the C-Class derivative to compete with the BMW X3 and new Land Rover LR2. Assumptions and reports indicate that the GLK will be powered by a 270-horsepower, 3.5-liter V-6 engine mated to the automaker's seven-speed automatic transmission and featuring 4MATIC all wheel drive. The big news, however, is that of a new 2.2-liter, four-cylinder, Bluetec diesel engine introduced with the Vision Concept.