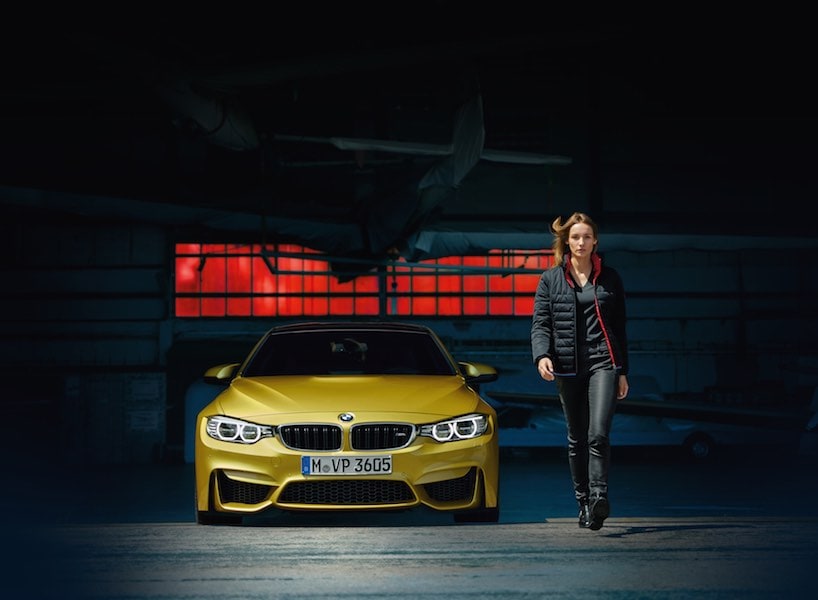 bmw lifestyle shot ・ Photo by BMW Media
If you want everyone to know that you are a BMW owner, even when you're not in your car (or if you can't afford one of BMW's automobiles, but want people to think you can), the BMW Lifestyle Collections might have what you're looking for. Divided into four product categories (the BMW Collection, the BMW M Collection, BMW Kids Collection, and BMW Miniatures), they are sophisticated, sporty, and elegant, and each with their own style.
One of the items in the BMW Collection is the BMW Modern Boardcase, a carry-on case with a handle and extendable telescopic bar with plenty of storage space that weights only 7 pounds. Its big brother, the BMW Modern Trolley, is 22" and weighs in at a little over 8 pounds, and offers additional comfort and extra long handles. The BMW Modern Sports Bag has a roomy main compartment, a key pocket, and a flexible shoe compartment with ventilation mesh, and comes in at 2.6 pounds. If you are looking for something smaller and lighter, the BMW Modern Messenger Bag is ultra light at just over a pound, and includes a shoulder strap with padded handle and two large padded compartments capable of holding up to 15" laptops.
The BMW Collection also includes some classy attire. The blue and black BMW Jacket has a concealed inner pocket perfect for storing valuables and car keys, plus larger inner pockets that can fit tablets and smartphones. The all-weather water repellent outer fabric and fleece lining keep you warm while the driver-friendly sleeves offer maximum freedom of movement. To accessorize, the collection also includes the brushed stainless steel BMW Cufflinks, the elegant BMW Money Clip, and a range of leather wallets.
The BMW M Collection is designed for people who enjoy power, dynamism, and above all, the letter M. The BMW M reversible down jacket for ladies can be changed from striking red to matte black and is made from wind and water resistant fabric. The men's BMW "2-in-1" jacket features a red zip-off down body warmer and a crinkle-free outer jacket made from shape memory fabric. To accent your look, the BMW M Carbon Chrono wrist watch is made from brushed stainless steel with a leather wrist strap, and is water-resistant up to 328 feet (100 meters).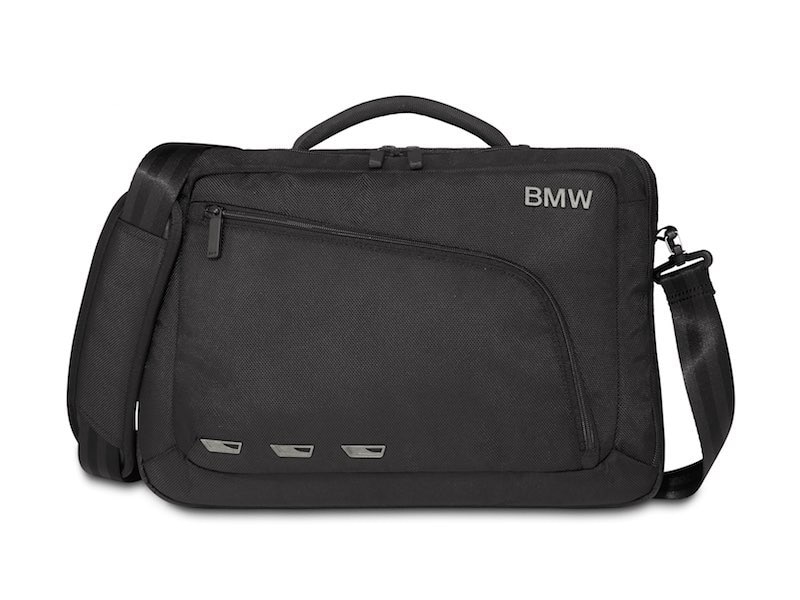 Photo by BMW Media
For your children (or the child in you) the BMW Kids Collection includes a number of remote controlled cars, including models of the Z4, 6 Series, and X6. There is also a BMW Z4 RideOn for children from three to five years of age. Made from pollutant-free plastic, the Z4 can be operated for up to two hours, and features working lights, indicators, speakers, horn, and motor sounds. Top speed is around 2.5 miles per hour. For fans of classic pedal cars, there is a BMW 328 Roadster featuring a chrome grille, authentic wheel design, and rubber tires.
The BMW Miniatures collection is made up of scale models of various BMW vehicles, including the 1 Series, 3 Series, M6, X5, and i3. The latest in the series is the BMW i8, available in 1:64, 1:43, and 1:18 scales. The models are accurate to to the smallest detail, with some featuring real steering, rubber wheels, and real seat belts.
The BMW Lifestyle Collections are available from selected BMW dealers or online at http://shop.bmw.com.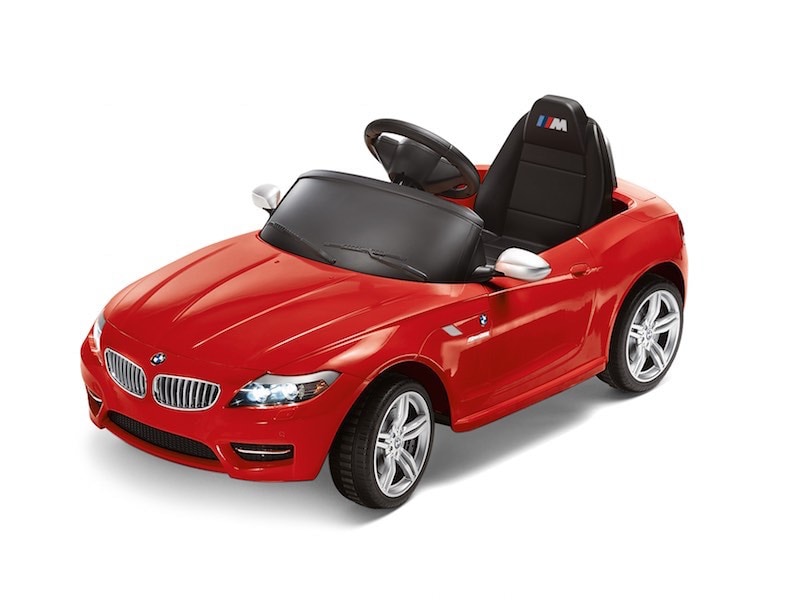 Photo by BMW Media