A premium compact SUV. What a concept!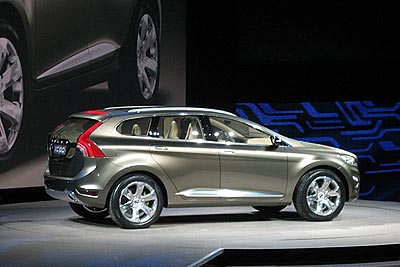 Volvo XC60 Concept Preview – 2007 Detroit Auto Show: It's a compact, five-passenger SUV concept to debut under spotlights in the hinterland – in January. Oh, bother. But wait a second…like the C30 last year, this Volvo is a hot concept that's really a production debut and represents this simple fact: the best designs – inside and out – coming out of car land right now may very well be Swedish.
Why it Matters
On sale in 2009, the XC60 gives Volvo a much-needed answer to the Acura RDX and BMW X3, among other competitors. Stylish and presumably safe, the XC60 should make up for lost time when it arrives at the luxury compact crossover-SUV-wagon-utility party, even if it will probably be built on the same platform as the Land Rover LR2.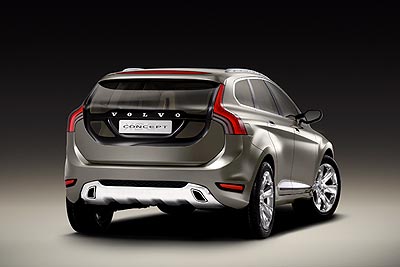 Page 3
Expect the production version of the front-drive Volvo XC60 to be powered by a version of the same inline six-cylinder that powers the Volvo S80 and the Land Rover LR2, with horsepower ratings coming in around 240. As far as the concept goes, that's powered by an E85 (85 percent ethanol, 15 percent gasoline) variant of this engine, delivering 265 horsepower and 251 lb.-ft. of torque.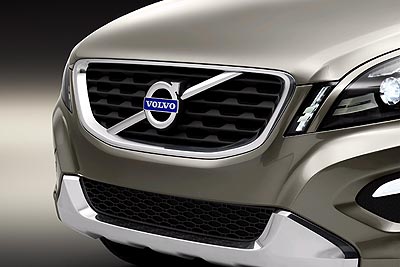 What it Looks Like
Dramatic, sweeping lines gather up at the shoulders, ending in Volvo's signature tail. The concept looks swift and modern, the next stage of Volvo design. From the slightly snub-nose front to the hidden B-pillars and the aggressively angled C-pillars, it's all motion and athleticism standing still. We love the large wheels on the concept, though moving down to typical 18-inch wheels on the production should carry the design quite nicely. Like the C30 hatch last year, count on the production version to look very, very close to this ready-for-production concept.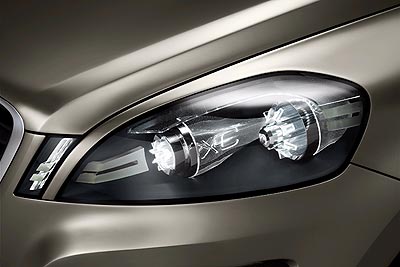 What's Inside
The XC60 brings forth innovations you'll never see in a production car, though there's no telling what ends up making the final cut. Highlights on the concept model include a center-positioned speedometer, a clean and squared-off cargo area that looks to have a track system and an advanced iteration of the S40 dash and instrument panel. The interior is the least realistic part of the XC60, and we expect a more conventional layout in the production version.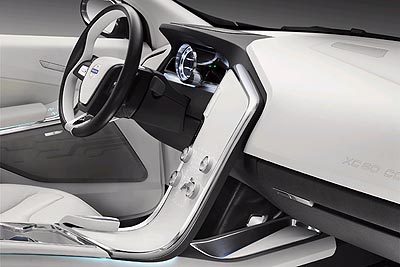 What Volvo Says
"The XC60 features a number of innovations that indicate how our cars will look in a few years time. It is time to once and for all forget all about boxy Volvos. Instead, we will make our Scandinavian design heritage more emotional and radiant by adding scuptured, exciting shapes and new, innovative features," says Volvo Cars Design Director Steve Mattin.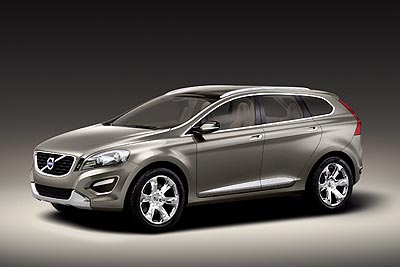 What We Think
Another glass roof on an SUV – Yippee! Seriously, however, the XC60 is a thinly-veiled concept of a production utility that will take its spot in the Volvo lineup. Judging from the lines on the concept, we think Volvo will soon be known more for sex appeal than safety. With the C30 ready to launch, along with he XC60 and 70 in the wings, Ford really ought to keep hold of Volvo. Photos courtesy Volvo