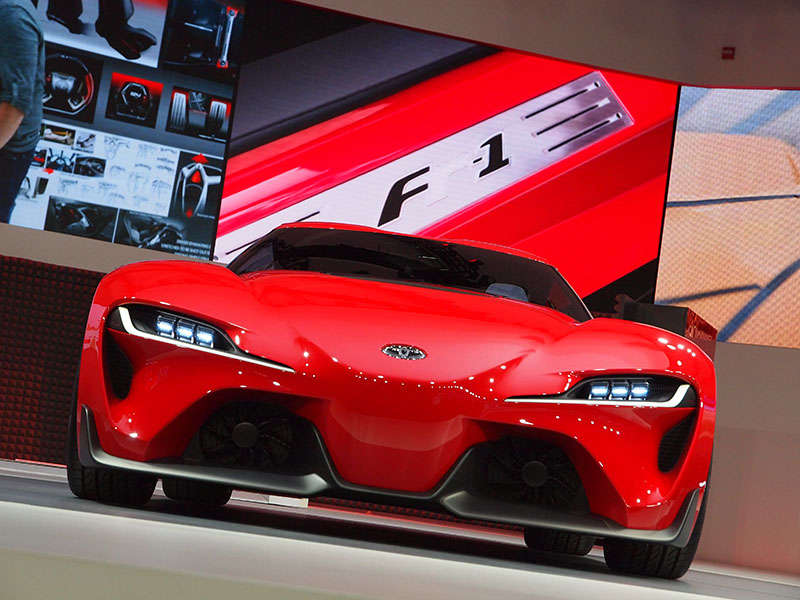 Akio Toyoda, president and CEO of the car company that bears his family's name, wants Toyota to design and build cars, trucks, and SUVs that reflect greater energy and passion. By layering these qualities over the automaker's existing reputation for delivering quality, dependability, and reliability (QDR), Toyoda believes that Toyotas will "connect more deeply" with the people who buy them, resulting in "a more satisfying ownership experience." In order to cultivate this way of thinking in his troops, Toyoda has streamlined design approval processes that formerly involved lots of people with differing ideas of what was right and what was wrong.
Obviously, given the stunning Toyota FT-1 Concept that debuted at the 2014 North American International Auto Show in Detroit, this change is bearing fruit. This thing looks as good as any modern Ferrari.
What's New for the Toyota FT-1 Concept:
Front-engine, rear-drive, 2-seat sports car
Proves that just like Pontiac once did, Toyota can build excitement!
Offered as a car in the Gran Turismo 6 racing game for Sony PlayStation
F1-style steering wheel, composite racing seats, color HUD
Reflects cultural change within Toyota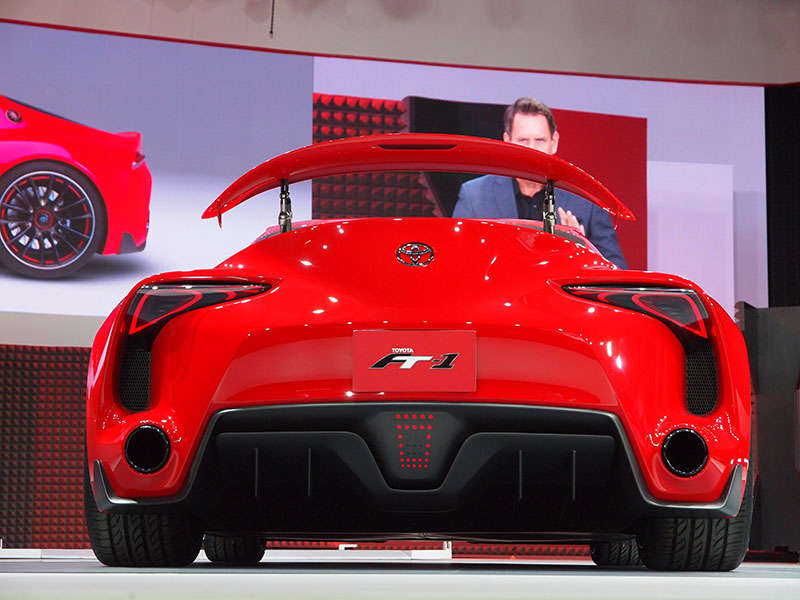 Toyota FT-1 Concept: Styling and Design
A funny thing happened to the Toyota FT-1 Concept on its way to Detroit. Originally, this car was devised for the Sony PlayStation driving and racing game, Gran Turismo 6. Then Toyota decided to build a real one after Akio Toyoda drove the virtual car around a computer-generated Fuji Speedway in GT6, and set a better lap time than he could in his own Lexus LFA supercar.
The Future Toyota 1 (FT-1) Concept, according to designer Alex Shen, borrows from the Toyota 2000GT, the Toyota Celica, and the Toyota Supra. Adhering to the company's new Vibrant Clarity design philosophy, and blending emotionality and rationality in equal parts, the FT-1 Concept is called a "spiritual pace car" for Toyota's global designers.
Calty Design Research president Kevin Hunter said: "Beyond its obvious five-alarm visual impact, FT-1 is symbolic of a new chapter for Toyota Global Design. This provocative concept truly captures the passion, excitement, and energy of the Toyota we are evolving into and embodies elements of the emotion and performance that Toyota will imprint upon future production designs."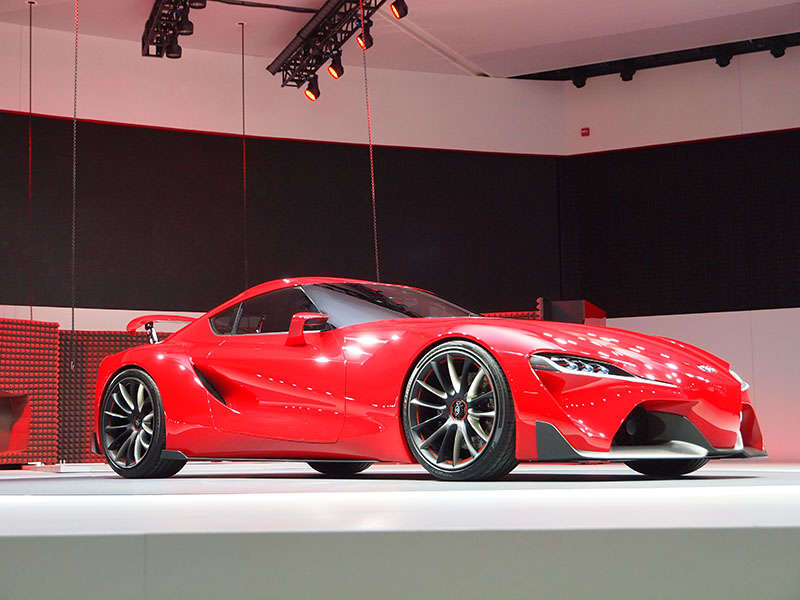 Toyota FT-1 Concept: What's Under the Hood
Toyota says the FT-1 Concept is a front-engine, rear-drive vehicle boasting excellent weight distribution. The company doesn't speculate about what might fit beneath its low-slung hood, but given its recent collaboration with Subaru, wouldn't the 2015 Subaru WRX STI model's 305-horsepower, turbocharged 2.5-liter 4-cylinder be flippin' awesome?
Toyota FT-1 Concept: Features and Technology
Equipped with a minimalist, driver-focused, 2-seat interior, the Toyota FT-1 Concept features a Formula 1-style racing steering wheel, a color Heads-Up Display, and a delta-shaped display zone that is designed to integrate the driver with the vehicle. Composite seats feature as little padding as possible to keep weight down, and the cabin features a black, gray, and silver color scheme accented with red piping.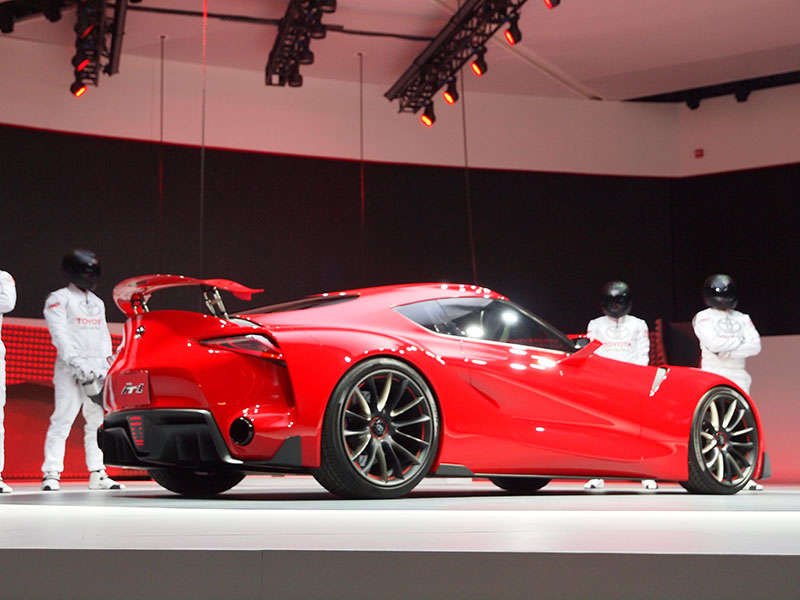 Toyota FT-1 Concept: What Autobytel Thinks
OK, Toyota. You know how to build reliable cars. With the FT-1 Concept, it's clear that you know how to build drool-worthy cars. Now let's get something rolling down an assembly line that does both.
Photos by Megan Green