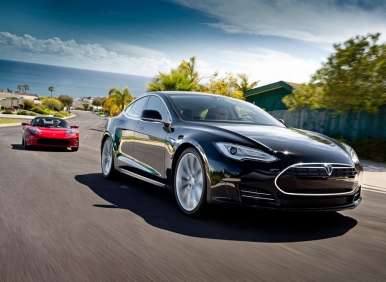 After a comprehensive analysis of public perceptions, Consumer Reports once again ranked Toyota at the top of its annual Car Brand Perception Survey, and the usual suspects also fill out most of the top 10. In fact, just one new brand entered the upper echelons of the 2013 list, and it was a bit of a surprise: Dodge added 23 points to its overall perception score to capture the ninth position, while Lexus—despite its own seven-point improvement—dropped out of the top-10 list entirely.
The much-watched study from Consumer Reports also singled out Tesla as a brand on the way up. With the 2013 Tesla Model S claiming a number of industry awards—including Car of the Year honors from Motor Trend and Automobile magazine—the company "made a notable splash in this latest survey," according to CR, and it claimed the final spot among the current crop of 10 best-perceived brands.
This year's rankings for overall brand perception:
Toyota
Ford
Honda
Chevrolet
Mercedes-Benz
Volvo
Cadillac
BMW
Dodge
Tesla
Of course, CR also spent some time analyzing the individual components that go into brand perception, and that news continues below.
Brand Perception Breakdown, Part I
Scores for Consumer Reports' 2013 Car Brand Perception Survey are based on feedback regarding quality, safety, value, performance, design/style, technology/innovation and impact on the environment, and CR ranked the top five contenders in each category.
Perhaps surprisingly, Honda still claimed the top spot in terms of overall quality, with Consumer Reports noting that the brand seems to be turning things around after seeing its score slip a bit last year—thanks no doubt to entries like the 2013 Honda Accord and a strong effort to redesign the 2013 Honda Civic. Filling out the top five here were Toyota, Mercedes-Benz, Ford and Chevrolet.
Completely unsurprisingly, Volvo remains the No. 1 selection for safety, dominating the list with a rating nearly three times higher than the second-place finisher, which was Ford. And while Ford has been making a significant effort to burnish its reputation for safety—see the inflatable seatbelts in the 2013 Ford Explorer, for example—the Blue Oval was ahead of the next-highest finishers, Honda, Toyota and Subaru, by just fewer than five points.
Much of the action in the value category occurred outside of the first five places, as Nissan, Mercedes-Benz and Dodge all made notable advances while Subaru, Acura and Cadillac lost traction. Also significant: While consumer perceptions of value favored Toyota, Honda, Ford and Chevrolet, a fourth-place finish was achieved by Hyundai, a brand that thrives on its value positioning.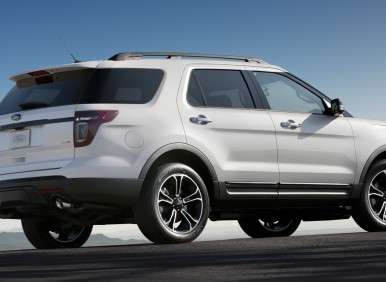 Brand Perception Breakdown, Part II
No doubt confirming the purists' worst nightmares, Porsche—with its newfound focus on SUVs like the 2013 Porsche Cayenne and upcoming Porsche Macan—has dropped off of the performance-perception top five. The category is now headed by Ferrari, which wasn't on last year's list, trailed by BMW (the Ultimate Driving Machine), Chevrolet (offering cars like the 2013 Chevy Camaro ZL1), and Ford (led by the 200-mph 2013 Ford Mustang Shelby GT500). And while that latter trio is unchanged from 2012, another new entry, Honda, rounded out the top five (and replaced Toyota).
Beauty may only be skin deep, but the design/style category goes five deep, with the four-rings brand—Audi—leveraging its sophisticated approach to sheet metal and setting the pace. Close behind was Cadillac, which continues to evolve its Art & Science design language with winners like the 2013 Cadillac ATS, and Ford also had a strong showing in fifth place, buoyed by the striking new 2013 Ford Fusion. (BMW and Lexus finished third and fourth, respectively.)
Toyota—certainly one of the country's top fuel-economy innovators—was perceived to be the industry leader for technology/innovation in this year's survey, outperforming brands that feature drowsy-driver warning systems, i.e., Mercedes-Benz; high-tech media/connectivity systems, such as Cadillac and Ford; and leading-edge luxury features, like Lexus.
And finally, with a lineup bolstered by four Prii—the 2013 Toyota Prius and Prius plug-in, 2013 Toyota Prius c and 2013 Toyota Prius v—the leader of the "environmentally friendly/green" category was never really in doubt. But the brand had better keep its corporate eyes on Tesla, which jumped up to third in this segment. Yes, the Smart brand remains at No. 2, but as CR reminds us, "Despite its snappy brand name, the Smart offerings are not the brightest products." Veteran green leaders Honda and Ford claimed fourth and fifth spots here, with the Blue Oval poised for a particularly green year courtesy of offerings like the 2013 Ford C-MAX hybrid.