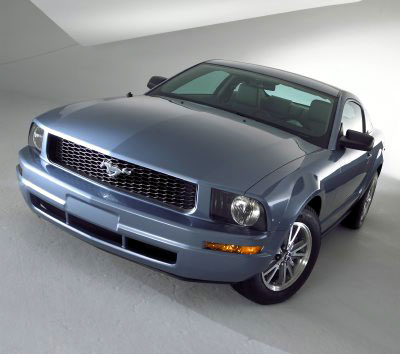 They are as American as a hot dog flambé. Shoot -- these cars are about as American as soccer. Problem is, they aren't just cars, but vehicles that wear domestic collars, like Chevy and Ford, institutions in the annals of American Automobilia, legends on the track and in the buff books. Muscle cars, SUVs and sedans, each one All-American on the outside, from the badge to the reputation and the marketing spin, but all of them about as American as bratwurst. And it's not we automotive scribes who claim it, but our very own government. Thanks to the American Automobile Labeling Act (AALA), a vehicle assembled in the US must also be made of US/Canadian parts and content - least 75 percent – or, according to the wizards in Washington, it's not "Made in the USA." Designed to protect domestic bragging rights for American companies, the law has had the opposite effect, as domestic automakers search for cheaper parts over the border, while "import" automakers get busy building assembly plants Stateside. They've also brought in their own parts system, and the result has been steady gains in the percentage of parts sourced in America. It's worked. Today, the Toyota Camry is one of the most American cars you can buy, more American than even the Ford Mustang. There's more, too, much more, enough for us to compile a list of All-American "Imports" -- cars you think are American, but aren't. The list includes the 'Stang, and such apple pie marquees as the Chevrolet Tahoe, Dodge Charger and Chrysler 300. Some are made here, but carry fewer than the AALA's mandated 75 percent parts mandate. Others are built in Canada, or Mexico. For the purpose of this list, we took the top sellers for 2006 with domestic nameplates that were either assembled elsewhere, or failed the AALA's requirement. With some vehicles assembled in multiple locations, we kept the list to vehicles assembled in one location. For example, the Dodge Caravan/Grand Caravan is built in the United States and Canada. In this case, along with the Dodge Ram, we chose the US plant as the home locations. Shoppers should know, however, that Chrysler's minivans are basically split by wheelbase: the long-wheelbase versions, or "Stow and Go" models, are built in Canada, while the short-wheelbase vehicles are assembled in St. Louis, Missouri. We also disqualified vehicles that face elimination by 2009, thus disqualifying the Pontiac Grand Prix. For poncho fans out there, the Grand Prix is built in Canada, with 92 percent US-sourced plants. It's simple: in order to be "American Made," a vehicle must be assembled here, with 75 percent of its content sourced from the US. The top selling cars that failed the test, in alphabetical order:
Chevrolet Equinox
Chevrolet HHR
Chevrolet Impala
Chevrolet Tahoe
Chrysler 300
Chrysler PT Cruiser
Dodge Charger
Ford Focus
Ford Fusion
Ford Mustang
Honorable Mention
Buyers should also be aware of a few "American" vehicles that did not make the sales cut in our Top Ten exercise: Ford Escape Hybrid: America's first hybrid SUV isn't so American after all, with just slightly more than 40 percent of its parts sourced in the US. You can thank many of those hybrid parts – they're from Japan.
Chevrolet Aveo: That great fuel economy reported by General Motors is at least partially due to the Chevrolet Aveo – a Daewoo subcompact wearing a bow tie. Cadillac Escalade: Much of that bling comes from Mexico, fellas, about 30 percent. So the Escalade – along with GM stablemates such as the Suburban, Yukon, Avalanche – doesn't make the cut as American made. You could write a rap song about little fact.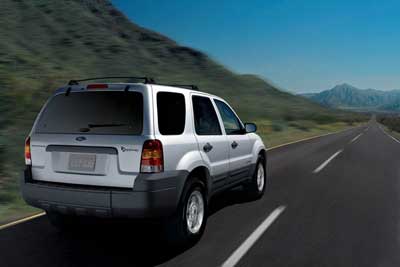 Chevrolet Equinox
Built at the Ingersoll plant in Ontario, Canada, the 2006 Chevrolet Equinox could be the most un-American "American" car on the road. Consider that, in addition to its assembly north of the border, the Equinox has a China-built V6 engine. But that's okay – there are plenty of better SUVs on the road today, many of which are built right here at home, with at US-made parts that comprise 75 percent of the vehicle or more.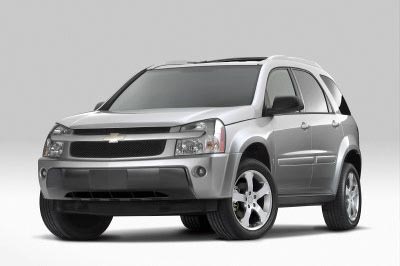 Chevrolet HHR
GM says that the 2006 Chevrolet HHR was inspired by the 1949 Suburban. We wonder whether they built that SUV in Ramos Arizpe, Mexico as well. To GM's credit, however, at least 92 percent of HHR parts are sourced from US suppliers. Still – it would be nice if this stylish new bow-tie ride were built in America, and, as a matter of fact, had maybe a little more power to go along with it.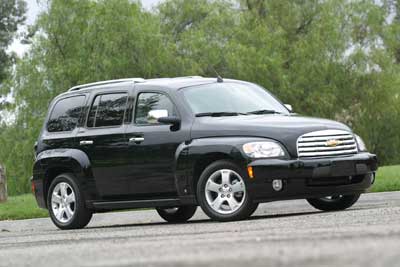 Chevrolet Impala
The much-improved Impala, with more room and comfortable seats – plus an attractive style – is Canadian. Eh? Okay. Perhaps it's just a matter of miles, but then again – there's a border there for a reason, and those Canadians are sure particular about us Americans coming over and claiming their production as US. Really – it is a bit arrogant. And, the fact is, the Chevrolet Impala may be made by mostly US parts, but it's nonetheless built in Oh, Canada. Let's call it a American.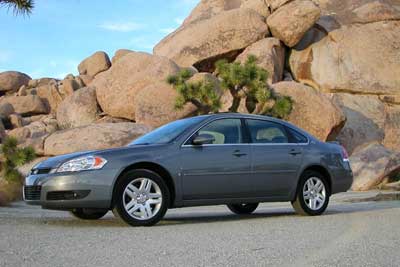 Chevrolet Tahoe
It's big, it's bold and vastly improved for the 2007 model year. Despite all the hair pulling and panic over fuel prices, in fact, the Tahoe debuted early this year to brisk sales, and may even find itself as a serious contender for Truck of the Year. That's the good news, along with the fact that it's built in Arlington, Texas and Janesville, Wisconsin. Ah – but the things they put inside, only 67 percent come from US-based suppliers. That makes the Tahoe, in essence, a big slice of apple pie – after a dinner of Carne Asada.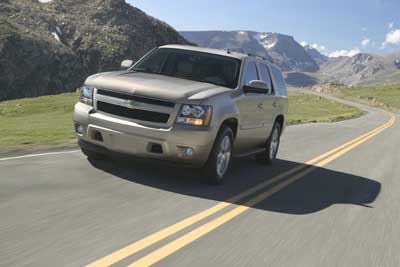 Chrysler 300
If you're wondering what could be more American than a big rear-wheel-drive sedan, keep wondering. The Chrysler 300, only the most well-received new sedan Chrysler has put out in years – from critics and consumers alike – is about as American as a Moose. Built in Brampton, Ontario, the 300 also gets just 72 percent of its parts from US suppliers. What the car comes out as, however, is 100 percent All-American, thanks to its family-sized interior room and urban styling attitude. Or maybe that's All-German...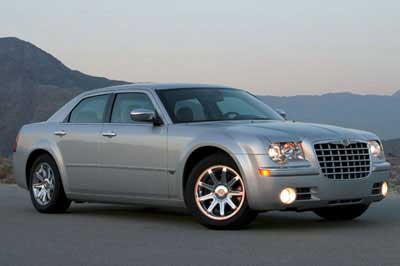 Chrysler PT Cruiser
PT Cruiser. You may be a retro throwback to old American wagons of yesteryear, but we see that Sombrero hiding in the back cargo area. You don't fool us, Amigo. Built in Toluca, Mexico, the PT Cruiser was updated in 2006, while Chrysler executives ponder what or how to handle a significant re-design that seems quite overdue. Hey – retro never gets old. Poor sales do get old, however, so look for the PT Cruiser to get a thorough redesign in the near future, with a new powertrain lineup and significant changes to its famous design.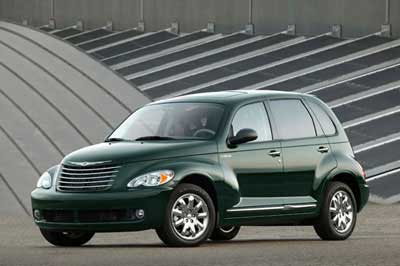 Dodge Charger
Like its brother, the Chrysler 300, Dodge has itself a big buff Canadian that borrows its legacy from an American icon. That's almost as bad as trying to pass off a four-door as a Charger, but then, Dodge would never ever try that move. Like the Chrysler 300, the Charger has been well-received as an exciting new car, enjoying critical pleasure in its power (R/T models, especially) style, while getting a little stick for an interior that could use a bit more refinement. While the style and the legacy are All-American, sadly, the vehicle itself sings a mean rendition of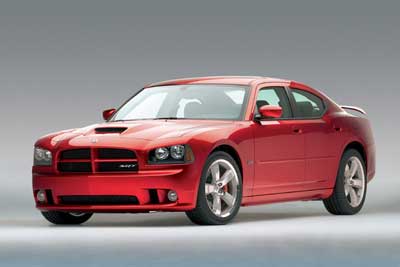 Ford Focus
One of Ford's most successful world cars ever, the Ford Focus was introduced to Europe in 1998 and debuted in the States two years later. We North Americans continue to lag behind: the all-new European Focus debuted last year, and all we got was a lousy upgrade. Come on, Ford – give us the good stuff. Even as built, however, the Focus remains one of the best buys for people searching for comfort, economy and a little spirit in their drive. As the world gets warmer, it's significant that the Focus is one of the few non-hybrid vehicles to offer a PZEV (Partial Zero Emissions Vehicle) emissions standard, excellent fuel economy and room for four. Built in the US but made of only 60 percent American parts, the Focus could be considered at least "near American." Or look at it this way: as a world car, the Focus has fans everywhere. If you're feeling guilty over that 40 percent, keep this in mind – you more than make up for it by spewing less pollution in the air.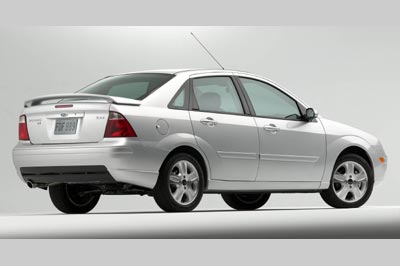 Ford Fusion
As the flag-waver for Ford's newest rallying cry, "Red, White and Bold," it's interesting that the 2006 Ford Fusion is more a hue of green, white and red, signifying its Mexican birthplace. Or maybe it's more red and white, symbolizing its Mazda/Japanese roots. Then again, Ford has a pretty big stake in Mazda, and they are still in Dearborn, as far as we know. Call the Fusion multi-national, then – just not American. A popular vehicle enjoying solid sales, the Fusion is a capable alternative for those interested in buying an American sedan. Just watch out for those crash test scores, and keep an eye on the production quality. But wait a sec. It's not an American sedan. It's built in Mexico, sourced by only 30 percent American parts, and based on a stretched Mazda6. Confused? Well, we're pretty sure that cool three-bar grille is American.