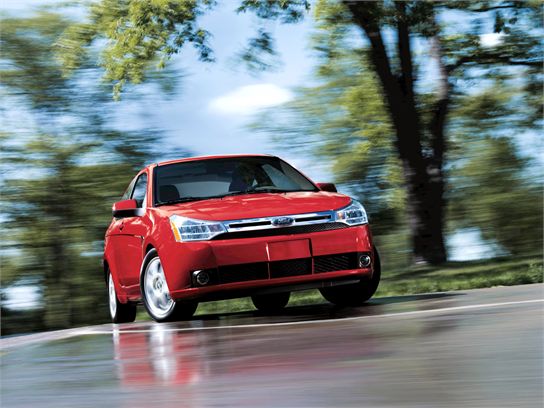 Years ago there was a huge movement in this country urging car shoppers to "buy American." Back then, most American cars were not very competitive with their Japanese and European counterparts. Even though some American carmakers are now facing severe financial problems, cars like the 2009 Ford Focus have never been more class-competitive. With options like Sync and great fuel economy, it's easy to see why you might want to by one, but here are 5 reasons to consider. 
Page 2
A big concern today on car shoppers's minds when they consider buying an American car is whether or not the company will be in business in five years. While Ford is being cautious, it is isn't facing issues as severe as cross-town rivals GM and Chrysler. The company set up huge lines of credit and streamlined its operations two years ago, and as a testament to this good shape it recently turned down bailout money from the government.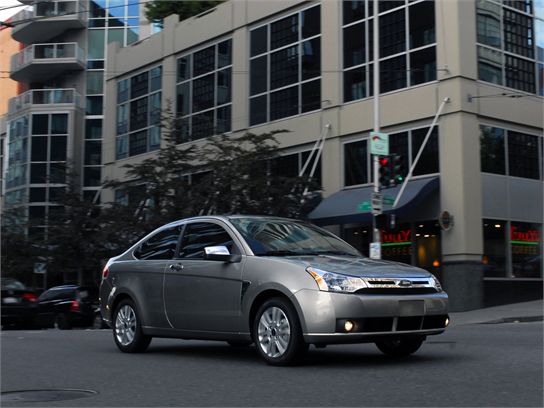 Page 3
The Ford Focus is unique in its class because of its advanced cross-blade rear suspension design that allows it to handle better than many sports cars. Just because you are driving an inexpensive, fuel-efficient car doesn't mean it should handle like a turnip truck. The 2009 Focus will make you yearn for the long way home just to test it out on some tight S-curves.

Page 4
No, this is not a reference to Justin Timberlake's former band. Even though everyone knows that you secretly keep an N'Sync poster in your bedroom, it's no secret that Ford leads the industry with its ingenious Sync voice-activation system developed with Microsoft. Managing your phone, mp3 player, and any other Bluetooth-enabled device, Sync is perfect if you find it just too taxing to stretch out your arm to change the radio station or have ever tried playing an iPod through an FM transmitter. Sync is available in every Focus model currently on the market.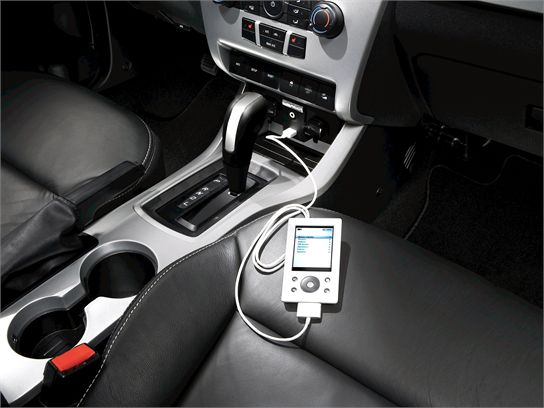 Page 5
After a recent redesign, the Focus became available as a stylish two-door coupe starting at $16,400 for an SE model. There is a slightly less expensive Focus four-door model known as the S that starts at $15,520, but even that vehicle comes with air conditioning standard. If you do want power windows, locks and access to a greater number of options, you'll need to ante up to the SE model.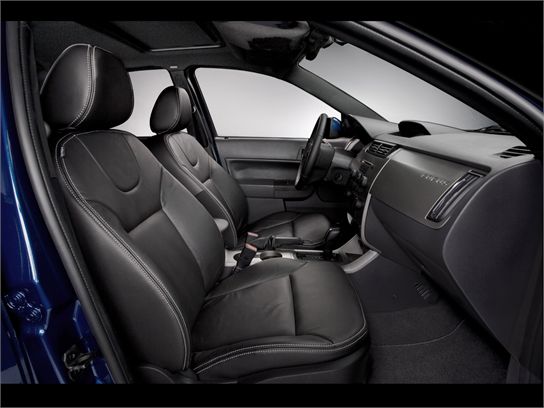 Page 6
The Focus gets 24 miles per gallon city and 35 miles per gallon highway. In addition to the economically sensible fuel-efficiency readings, the Focus also has the option of an Al Gore-friendly PZEV (Partial Zero Emissions Vehicle) engine that emits so little pollution that it exceeds even California's stringent standards. And top it off, all of the seats in the Focus are made of biodegradable materials.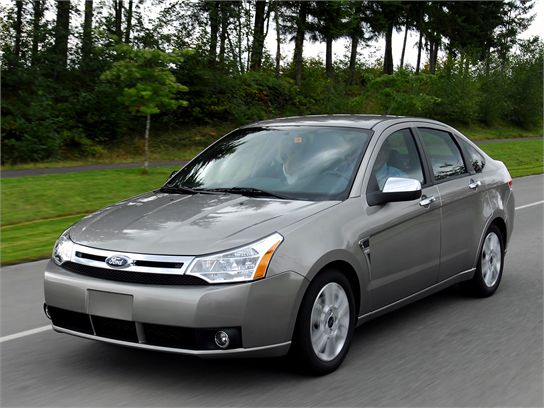 Page 7
The Ford Focus has always been a fierce competitor with vehicles like the Toyota Corolla, Honda Civic and Mazda 3. If you are under the impression that these considerably more expensive offerings are better built than the Ford you would be wrong. In recent years Ford has taken many steps to truly make quality "Job One." Proof that this is working comes from the fact that Ford is now ranked with Toyota and Honda in J.D. Power surveys and has more Consumer Reports "Best Buys" in its lineup than GM and Chrysler combined.