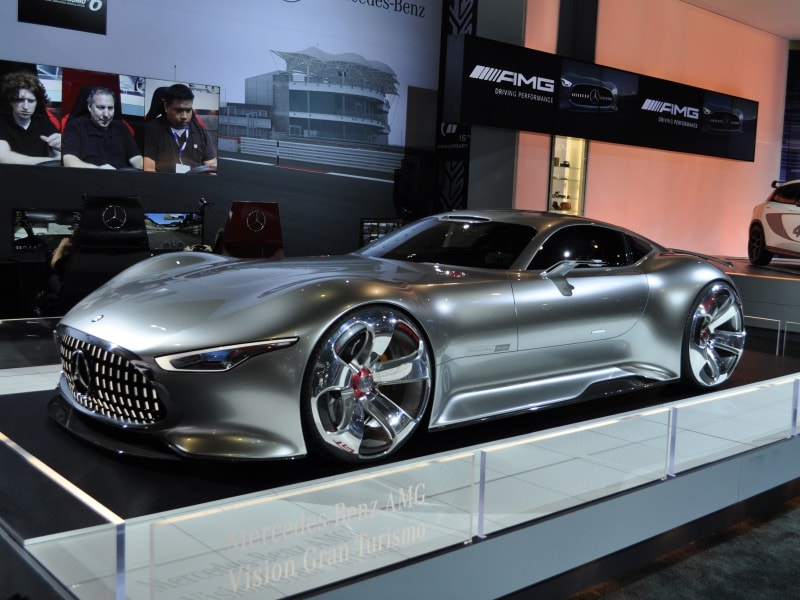 The 2013 LA Auto Show is sure to be a hit with automotive enthusiasts of all types as my head practically exploded when I walked in to the main exhibit hall. There is something to see every 5 feet including new releases, concept cars, race cars, and lots of classics. Luckily I got a sweet Press Day Pass and was able to take a sneak peek at what is cool and interesting at the show. The following pages comprise my Top 25 Must-See Vehicles, in no particular order.  
SRT Viper
For some reason the new SRT Viper was tucked way back in a corner of the Dodge exhibit. Glad to have stumbled upon it as this Viper sports a special edition Anodized Carbon mattte paint job that looked sinister.
Old School 1970 Dodge Challenger
Before there was the Challenger SRT8 that we all know and love there was the first Generation Dodge Challenger. Dodge had a large piece of real estate at the LA Auto Show packed with all kinds of goodies including this fantastic 1970 Challenger.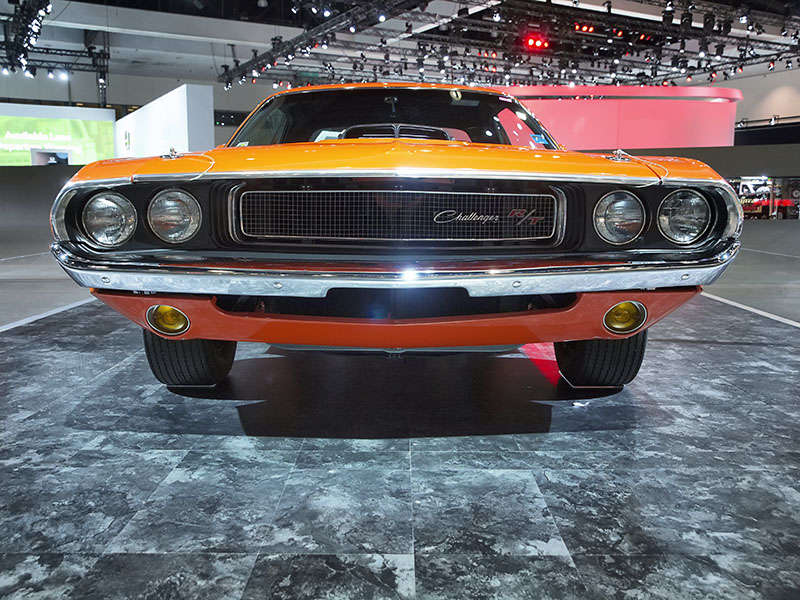 Infiniti Q30 Concept
Year after year Infiniti displays some of the most forward looking concept cars in the entire automotive world and the Q30 crossover concept seen here certainly does not disappoint.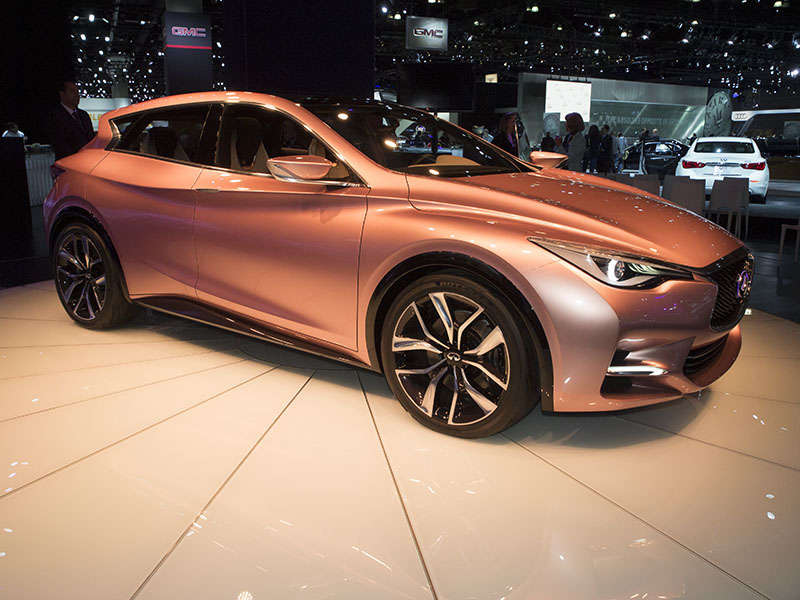 2015 Nissan GT-R Nismo Edition
The 2015 Nissan GT-R Nismo Edition recently completed the Nürburgring with some ridiculously quick times, making it the fastest volume production car (whatever that means). All I know is Godzilla has a sweet paint job, big aerodynamics, and lots of carbon fiber.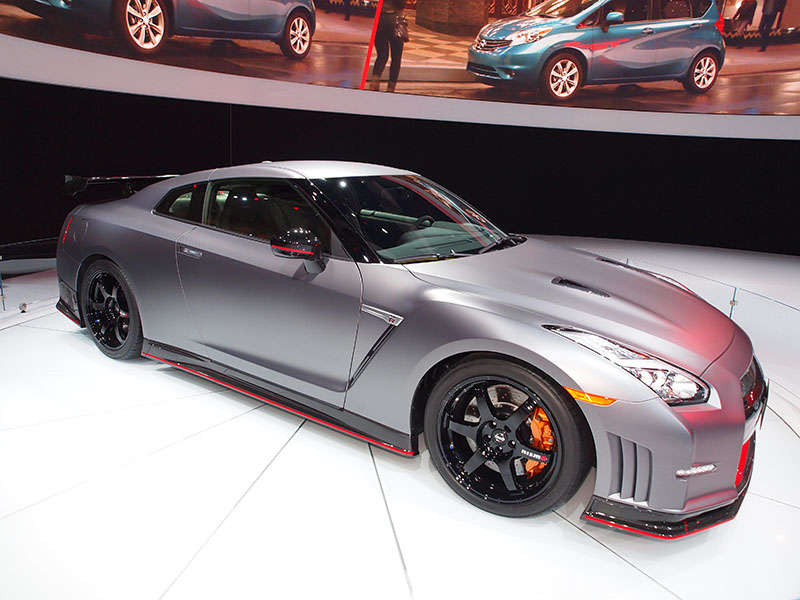 Steve McQueen's 1956 Jaguar XKSS
I am usually not a big fan of classic British sports cars but this 1956 Jaguar XKSS was undeniably beautiful. This car was on display next to a new F-Type coupe and it sure is a crowd pleaser.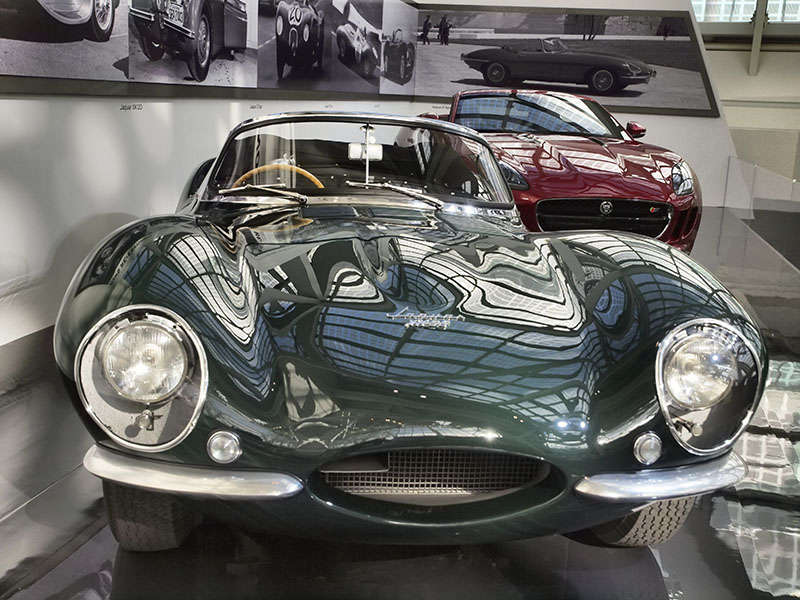 Audi R8 V-10
The cornerstone of the Audi exhibit was this R8 that was painted Sepang Blue Matte. We have all seen the R8 since it has been around for years now but there is something different about this particular car and the crowd of people I had to shoo away to get this shot is evidence of that.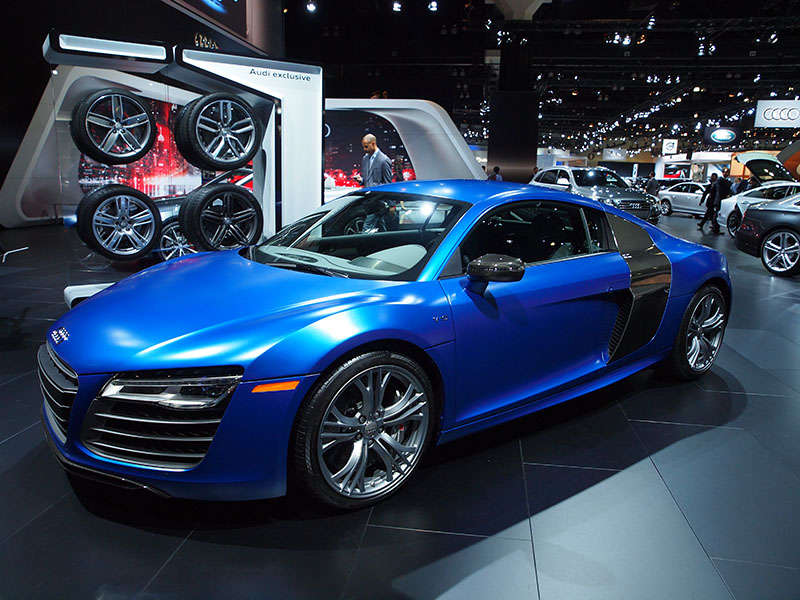 Toyota TS030 24 Hours of Le Mans Race Car
Toyota had a handful of unique race cars ranging from full out dragsters to the Le Mans race car seen here. This vehicle is ground breaking because it's a hybrid powered race car.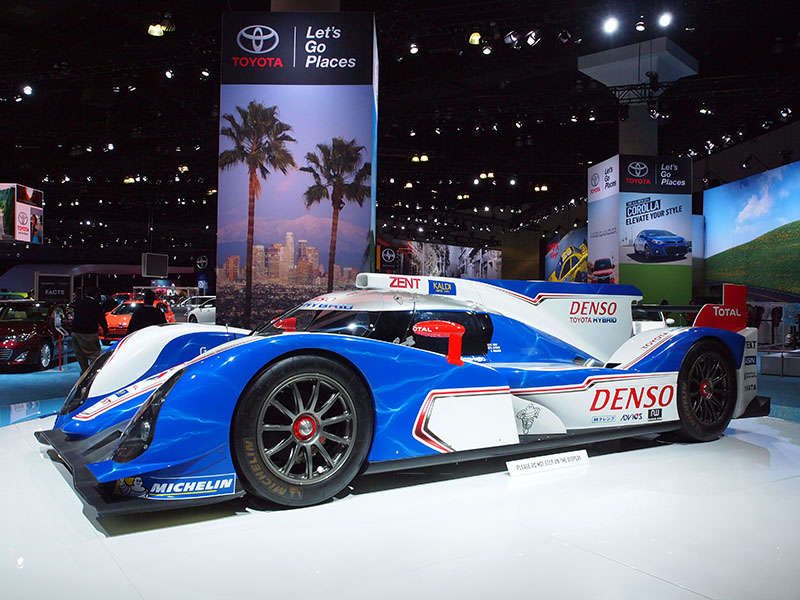 Porsche 918 Spyder
Porsche always goes all out and they have an entire Hall devoted to cars past, present, and future. There were a couple of new debuts including the 911 Turbo Cabriolet and the Macan compact SUV. The real excitement, however, was for the 918 Spyder which is seen here in the flesh.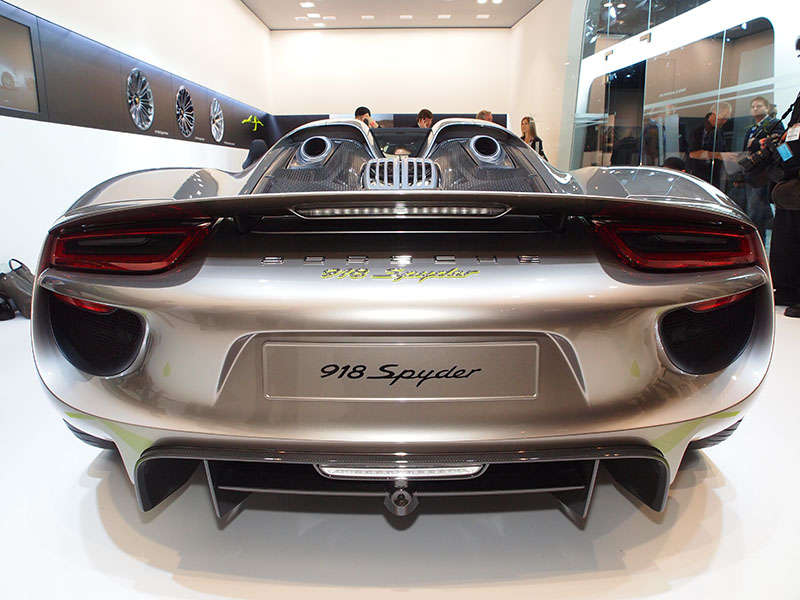 Need for Speed Ford Mustang
There are some pretty slick Mustangs on display in the Ford area but this buff GT 500 takes the cake. This Mustang will be featured in the upcoming Need for Speed movie and it sports extensive body modifications and huge 22-inch rims.
Cadillac El Miraj Concept
The Cadillac El Miraj is tall, dark, and handsome. The lines on this concept car are so fluid and mesmerizing that you are transported to a world where the automobile meets a future you can only dream about.