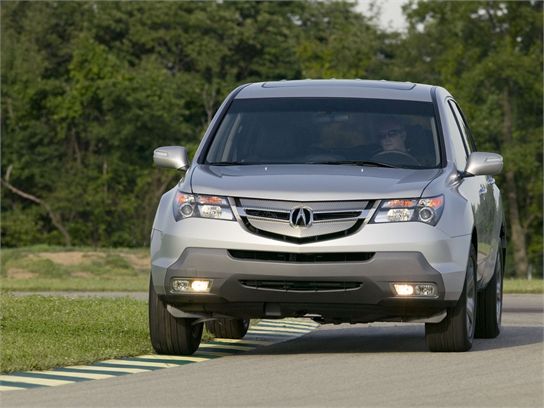 Gas prices may be on the rise, but that doesn't mean that the fun is over. Fun cars are everywhere, and not just in the usual places, wearing the usual badges. Thanks to modern technology, even cars you'd never associate with driving pleasure bring a dose of excitement that would have been unthinkable just a few years ago. For example, who would have thought that a seven-passenger crossover utility vehicle would be entertaining to drive? Or that Cadillac would turn out a compelling sport sedan? To help you find some of these hidden gems, we've compiled this list of our ten favorites.
By Keith Buglewicz Photo credit: Oliver Bentley, Manufacturers
Page 2
We sorted through the models currently available and picked out ten vehicles that surprised us in one way or the other. We also took our star ratings into consideration, however, they weren't the only factor. Since we were looking primarily at driving fun, it had a bigger role in our selection than outright stars, however, we'd never recommend the sporty version of a car we otherwise aren't fond of.  Some provided pleasures behind the wheel that belied their size and class, such as the Acura MDX, and one impressed us with its off-road ability. Some seem like obvious choices, but made the list because they actually lived up to their billing, an unfortunate rarity.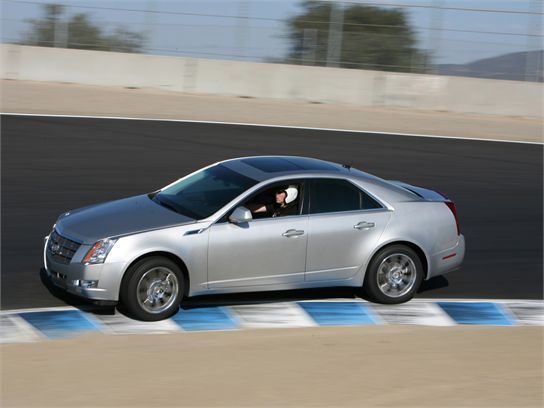 Page 3
The Acura MDX weighs 4,500 pounds, stands nearly six feet tall, and can seat seven people in comfort ranging from excellent to acceptable. None of this indicates that it will be fun to drive, and yet, it is. Every time we take the wheel of an MDX – be it on the track or just around town – we're impressed by its poise, its power, and its overall driving sophistication. With 300 horsepower and a quick-shifting five-speed automatic with manual control, it's downright fast, and with Acura's Super Handling All-Wheel Drive system and a sport-tuned suspension, it's also nimble. The MDX actually likes being pushed to its limits, an unexpected thrill in anything this big.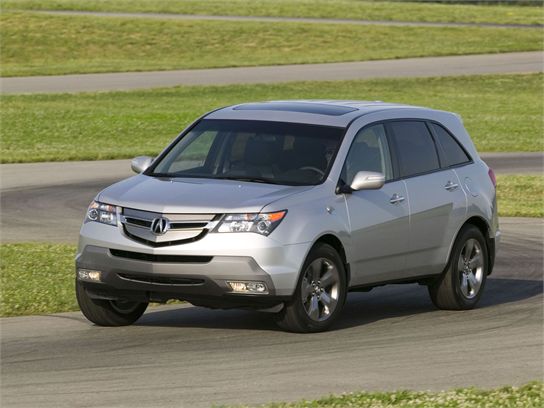 Page 4
Talk about stealth. There's virtually nothing about the Acura RL that hints at its exceptional handling. The car's styling looks more or less like a Honda Accord, until the restyled '09 version hits dealership lots. The "RL" badge has little cachet among enthusiast circles, thanks to the lackluster performance of the 1995 – 2004 models. Yet the first time you push the RL hard and feel its razor sharp responses, lay on the throttle and let the V-6 unleash all 290 horses, or toss this sedan into a corner and let the sophisticated Super Handling All-Wheel Drive system do its magic, those preconceptions vanish.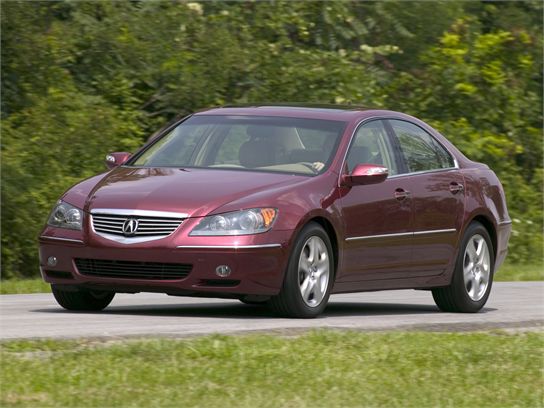 Page 5
The new CTS offers up the refinement we expect from a luxury car, and the performance we demand from a sport sedan. And it's a Cadillac for cryin' out loud! The previous CTS whetted our appetites with good handling, but its interior was lousy and the driving dynamics were a notch or two below the European standard bearers. "Trust us," they said, the new one will be better. So imagine our surprise when it really was better. When testing the CTS on a racetrack one of our editors couldn't help saying aloud over and over, "I can't believe this is a Cadillac."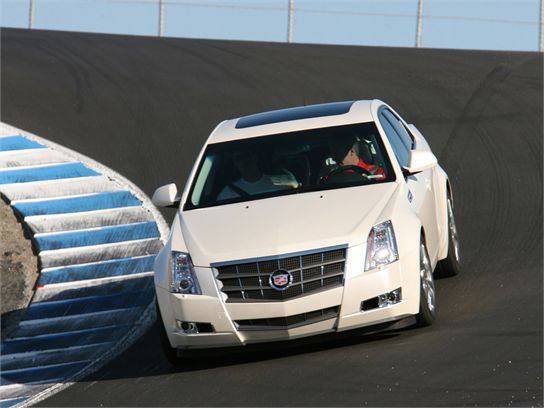 Page 6
Honda's first cars in the U.S. were small and fun, so maybe we shouldn't have been surprised that the Fit, its latest itty-bitty car, toed that line so well. On paper there's little to indicate the Fit's corner-carving capabilities: It only has 109 horsepower; it has little tires; it looks funny. Yet the agility of this lightweight and responsive vehicle is astonishing, well beyond anything else in its class. The Sport model really lives up to its billing, with a better suspension and slightly better looks. Don't think the Fit is aimed toward drivers? The automatic in Sport models has paddle shifters on the steering wheel.

Page 7
No, we haven't lost our minds. Minivans may not be the first choice – or even the second, third, fourth, fifth... – of enthusiasts, but Honda has an ace up its sleeve with the Odyssey's Touring trim level. Bigger wheels and tires, a more tightly tuned suspension and a powerful V-6 engine combine to make the Touring genuinely fun when it's time to take that family vacation. No soft suspension, no lazy steering, and no sluggish drivetrain here, no sir; everything is tight and responsive. The V-6 engine even sounds good, with a hearty growl under full throttle that's unusual for a minivan, but satisfying nonetheless.

Page 8
We already know that the Mazdaspeed 3 is a fun car to drive, thanks to its turbocharged engine and sport-tuned suspension. But what about the regular ol' Mazda 3 upon which it's based? Surprise: for well under $20,000 you can get yourself a genuine sport sedan with all the driving pleasure you could want. Responsive, quick steering? Check. Firm and controlled suspension? Check. Powerful engine? Check, at least for its class. We don't suggest sneaking up to stoplight drags with Mustang GTs in a Mazda 3. However, if the contest involves corners, the 3 will definitely hold its own.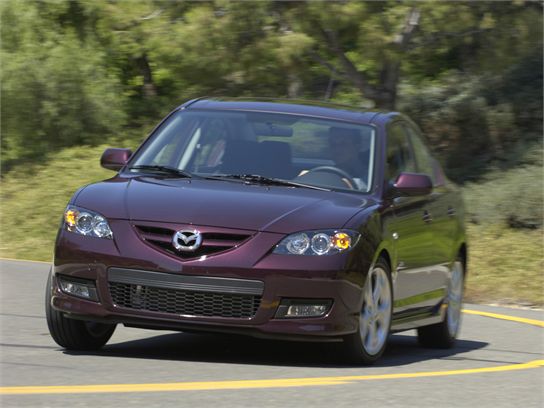 Page 9
Saturn's new Vue really surprised us with its style, refinement and overall execution. Whodathunkit? The Vue – the previous generation of which was almost universally reviled – is now one of the best vehicles in its class. Yet what really got us going is when one of us decided to take the Vue XR test car we had up a twisty mountain road. Responsive steering? Sharp handling? Good grip? Lots of power? What's all this doing in a Saturn crossover? Yes, the Vue has moves, and we're not even talking about the Red Line sport model. If you're moving from a sporty compact to a small crossover, the Vue deserves a look.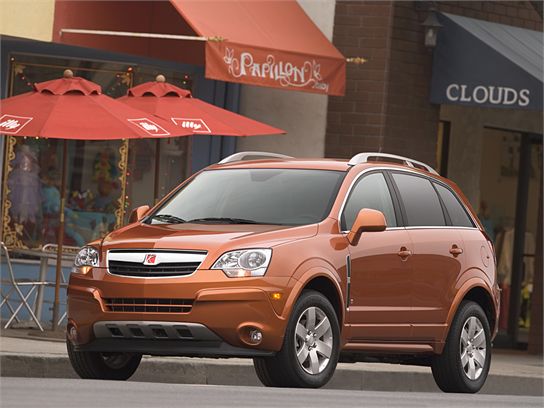 Page 10
Once upon a time, Suzuki made fun, affordable compact cars. Then corporate parent General Motors forced it to import re-badged Daewoo sedans from Korea, and the fun disappeared. Today, things have come full circle, with another Suzuki on a fun-to-drive list, this time with the SX4 Crossover. This little hatch boasts all-wheel drive, a fun four-cylinder engine, surprisingly good handling and a bargain basement price: only $15,270, and that's no stripped-down model as even the base SX4 has plenty of standard equipment.
Page 11
Forgive us, Ms. Steinem, but we took one look at the Eos and almost immediately thought: chick car. Then we drove it, and realized that if this is a chick car, we want to hang with the chicks – 'scuse us - women who drive it. With 200 horsepower from its 2.0-liter turbocharged engine, a DSG automated manual transmission, and one of the coolest convertible tops on the market, the Eos is already impressive. Throw in sharp handling and a sub-$30,000 price, and you've got yourself an unexpected thrill ride, regardless of your gender.