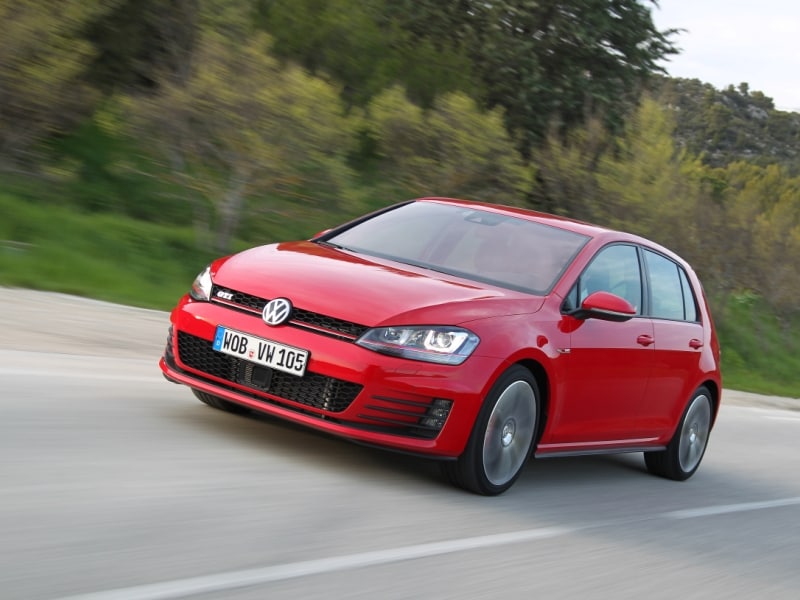 2015 Volkswagen GTI ・ Photo by VW Media
If there's one thing car insurance companies pay attention to, it's the potential for risk. Therefore, it should come as no surprise one of them has compiled a listing of the most ticketed cars. Analysts at the online insurance information site Insurance.com combed through more than 550,000 quote request submissions to produce a list of cars for which applicants who reported having one or more traffic citations on their records were seeking quotes.
According to the site, 19.9 percent of applicants reported receiving a traffic citation within the past three years. While there were a broad variety of current and now discontinued models represented on the overall list, here we'll cite the top ten current-model automobiles (in order from most ticketed to least ticketed) appearing on Insure.com's most ticketed cars list.
Subaru WRX
Subaru's all-wheel drive wondercar has been a cult favorite since it began ruling the World Rally Championship and appearing in video games back in the latter part of the 20th century. Long an unobtainable in the United States; Subaru of America started importing the car in 2001, in response to the pent-up demand. There are basically two versions of the car offered, WRX and WRX STi. Both based on the Subaru Impreza, the model was just redesigned for the 2015 model year. Output for the standard WRX is 268 horsepower, while the STi boasts 305-horsepower. Both employ turbocharged engines. WRX pricing starts at $26,295, while STi pricing starts at $34,995.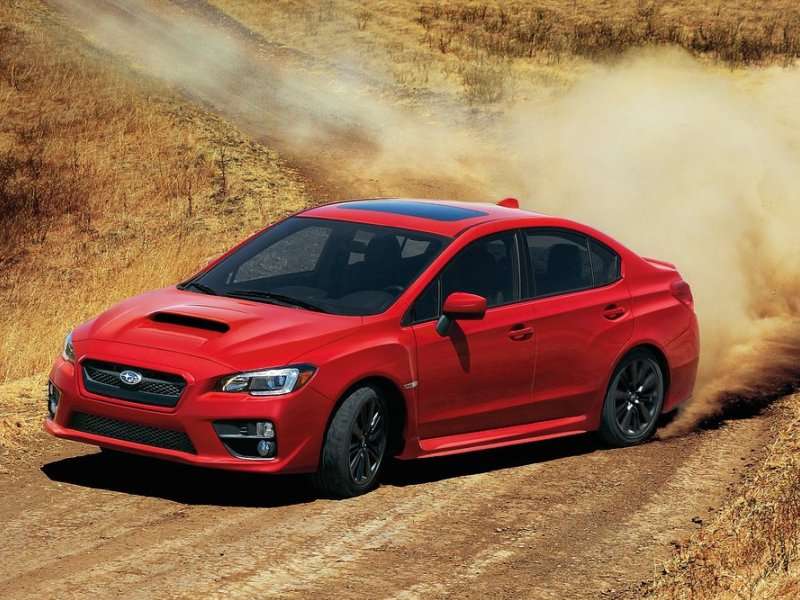 Scion FR-S
A rear-drive two-seater with a boxer engine, racing seats, mounting points for roll cages, and a ceiling designed to accommodate helmeted crania was completely unexpected from Scion just a few short years ago. Totally affordable, the Scion FR-S (and its Subaru BRZ twin) is also exceptionally enjoyable to drive. Power comes from a 2.0-liter horizontally opposed four-cylinder engine generating 200 horsepower and 151 ft-lbs of torque. A six-speed manual transmission is standard, while a six-speed automatic is optional. Put the FR-S (or the BRZ) on a twisty stretch of asphalt and very few cars are capable of running away from the coupe—but it can't outrun the police. Scion FR-S pricing starts at $25,470. Subaru BRZ pricing starts at $25,695.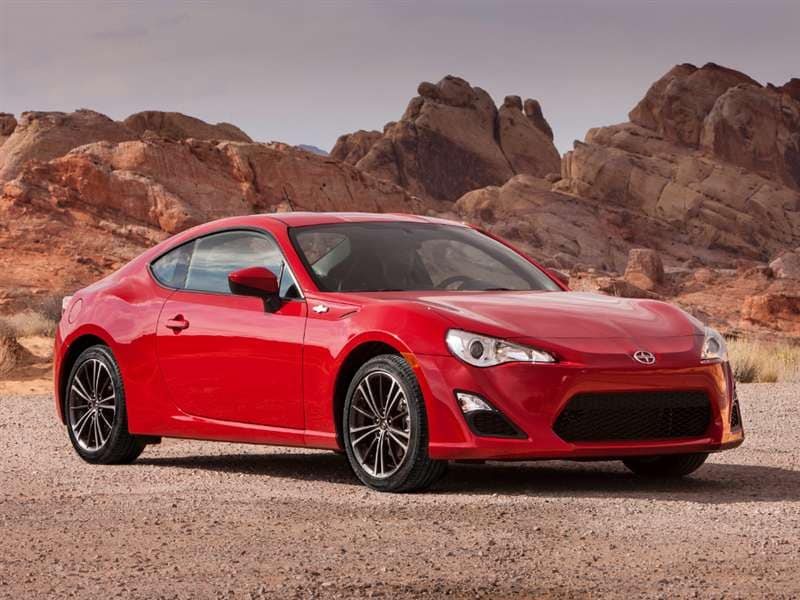 Volkswagen Golf
So notorious it even has an alias (Golf is AKA the VW Rabbit), the Volkswagen is good-looking, affordable, and engineered to run with competence on the unlimited speed autobahns in Germany. Thus, it is also quiet, smooth, and does an excellent job of disguising the speed at which it is traveling. This can be a problem for younger and inexperienced drivers. Because of this, it comes as no real surprise statistics show they are ticketed quite often behind the wheel of the VW. Power comes from a 170-horsepower 1.8-liter turbocharged four-cylinder engine. A 2.0-liter turbocharged four-cylinder diesel with 150 horsepower and 236 ft-lbs of torque is offered as well. Pricing starts at $17,995.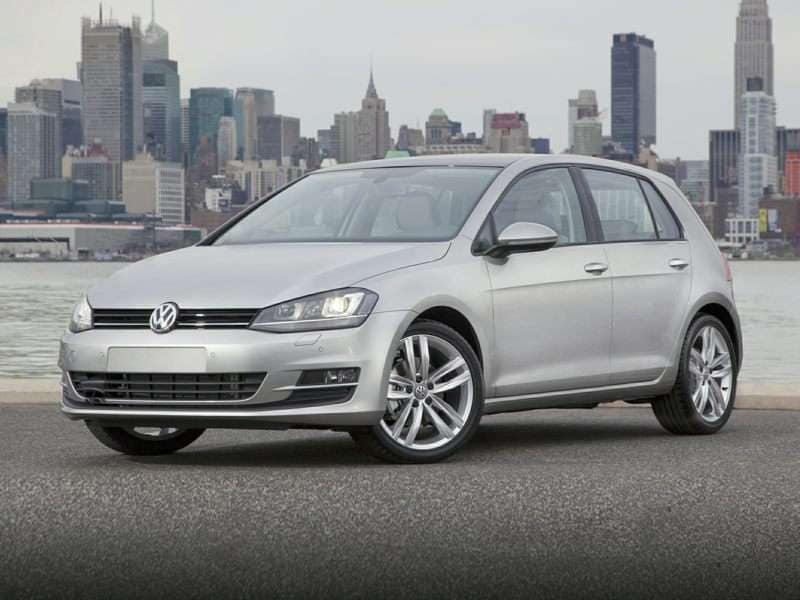 Photo by Toyota
Scion tC
With its broad range of standard features making it such an excellent value, the Scion tC definitely attracts its share of younger drivers. There's another factor at work here too though. This was the sportiest Scion model in the lineup before the rear-drive two-seat FR-S came along and stole its thunder, so the Scion tC is also a pretty quick little car. Power comes from a 179-horsepower, 2.5-liter inline four-cylinder engine good for 172 ft-lbs of torque. A six-speed manual transmission feeding the front wheels is standard; a six-speed automatic is offered as an option. Pricing starts at $19,980.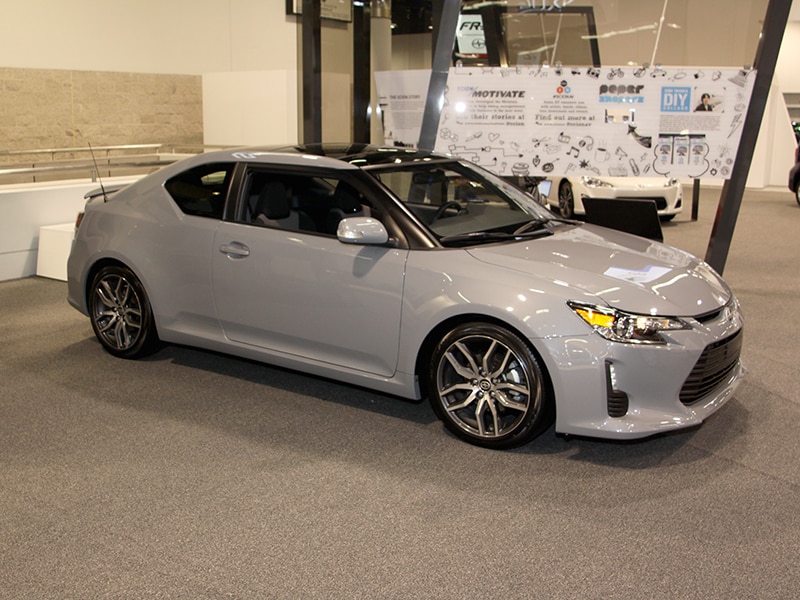 Mazda Mazda2
Mazda cars have a reputation for being fun to drive; in fact the company's tagline is "Zoom-Zoom". The brand's least expensive offering in the States, the Mazda2 features a 100-horsepower, 1.5-liter inline four-cylinder engine capable of 98 ft-lbs of torque. While those numbers sound relatively insignificant, keep in mind the little Mazda only weighs 2,306 pounds. Now, with that said, we'll be the first to admit the Mazda2 isn't blazingly quick. However, fitted with the five-speed manual gearbox, it is quick enough to attract the attention of the constabulary—if used imprudently. Pricing starts at $14,720.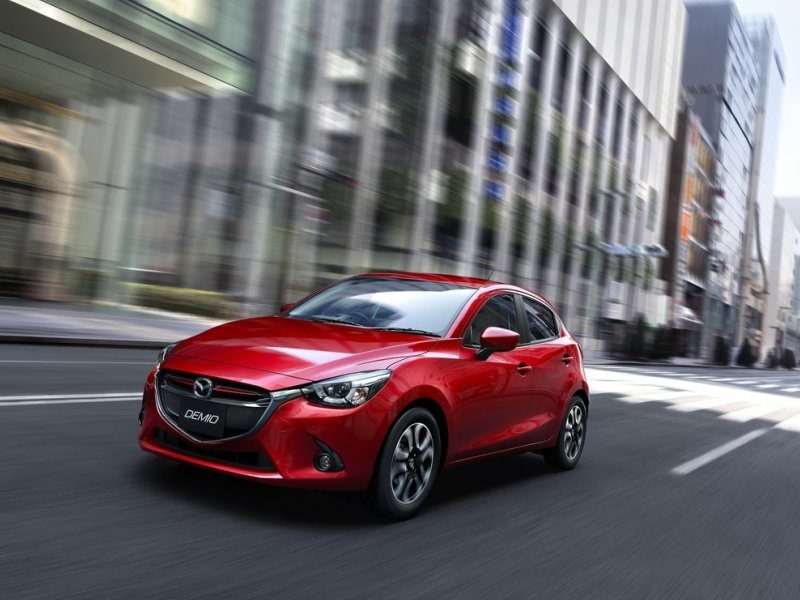 Photo by Mazda USA
Hyundai Veloster
Nothing else looks like Hyundai's funky little Veloster. The only three-door coupe in its market segment, the sporty front-wheel drive Hyundai offers a sophisticated dual-clutch automated manual transmission and two engine choices. Its 1.6-liter four-cylinder engine makes 132 horsepower and 120 ft-lbs of torque with the DCT; or 138 horsepower and 123 ft-lbs with the optional six-speed manual. The turbocharged version of the 1.6 generates 201 horsepower and 195 ft-lbs. A six-speed automatic replaces the DCT. Veloster Turbo's power output is identical regardless of the transmission choice. Pricing starts at $18,000 for the base model and $21,600 for the Turbo.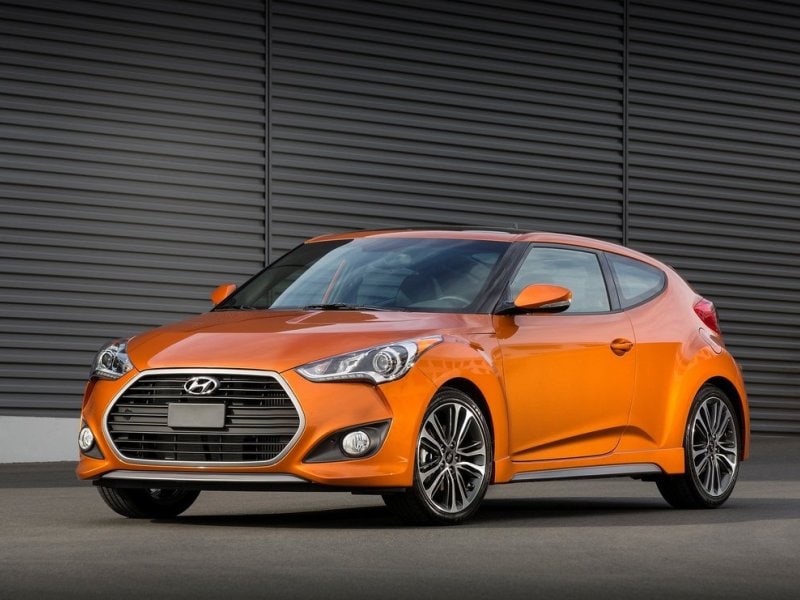 Photo by Hyundai
Volkswagen GTI
While VW has been lauded as inventing the "hot hatch" with the advent of the GTI, the fact of the matter is other manufacturers had done high-performance hatchbacks before the VW ever saw the light of day. However, the GTI was the one that put the concept on the map. While still hewing closely to its mission of providing outstanding performance potential in a family hatchback, the 2015 GTI is the most sophisticated iteration Volkswagen has ever offered. With premium levels of fit, finish, and materials—in addition to a highly enjoyable driving experience—the Mk VII GTI is a very pleasant way to go—when driven mindfully. Pricing starts at $24,785.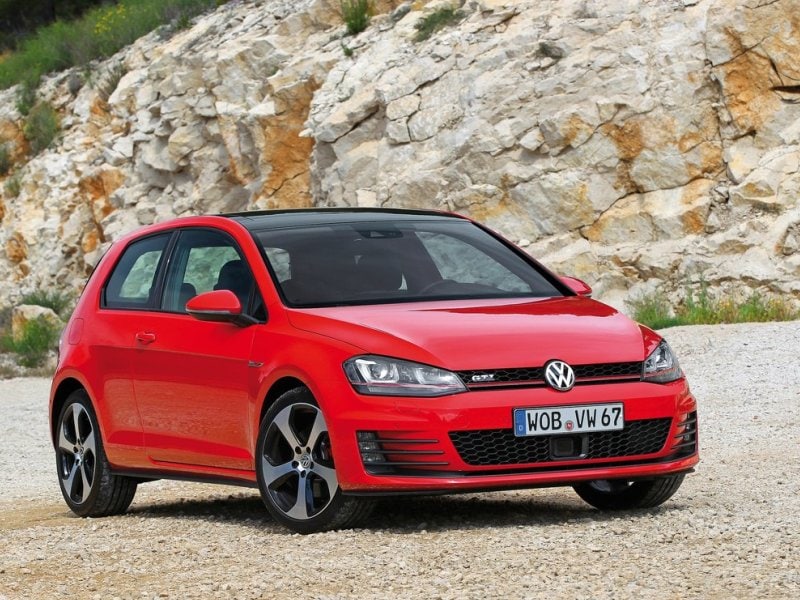 Photo by Volkswagen
MINI Cooper S Countryman
One of the most endearing features of MINI's cars is their go-kart handling attribute. Bred by the motoring mavens in Munich also responsible for BMWs cars, it's only naturally the MINI would be solidly up to the task of flouting speed limits, which each and every one of the MINI-badged cars is. Further, when you fit them with the "S" package, you up their horsepower ratings significantly. You also get key pieces of chassis hardware to improve the already impressive handling. Long story short, if you're driving spiritedly in a MINI with the "S" logo on it, you might want to keep an eye on the speedometer because in all probability you'll be speeding. Pricing starts at $26,100.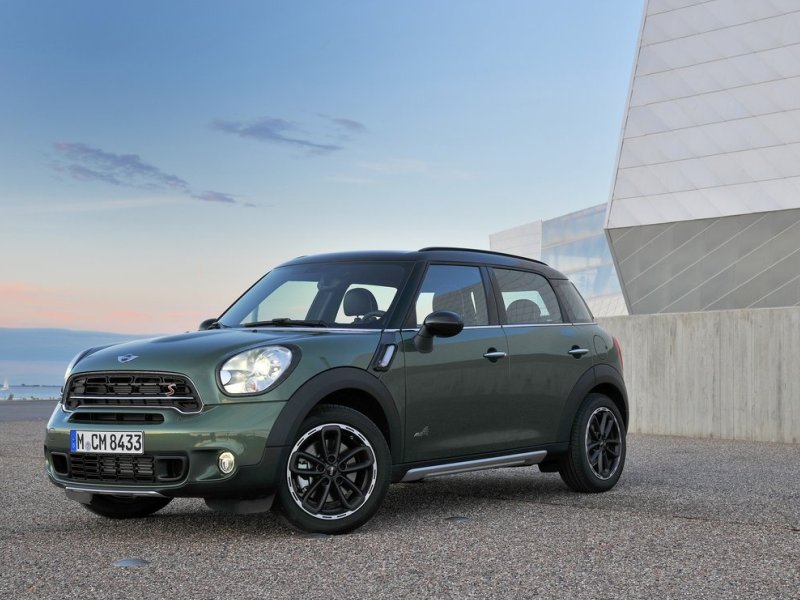 Infiniti QX80
First of all, the Infiniti QX80 is so big there's no way a police officer is going to overlook it. Further, with this much mass, you leave extreme vortices of turbulence in your wake. So even if they don't see you, they'll feel you. Additionally, the interior treatment is so plush, so hushed, and the QX80 drives so smoothly, odds are you won't know you're running in excess of the speed limit. Power comes from a 400-horsepower V8 with 413 ft-lbs of torque. Pricing starts at $63,250.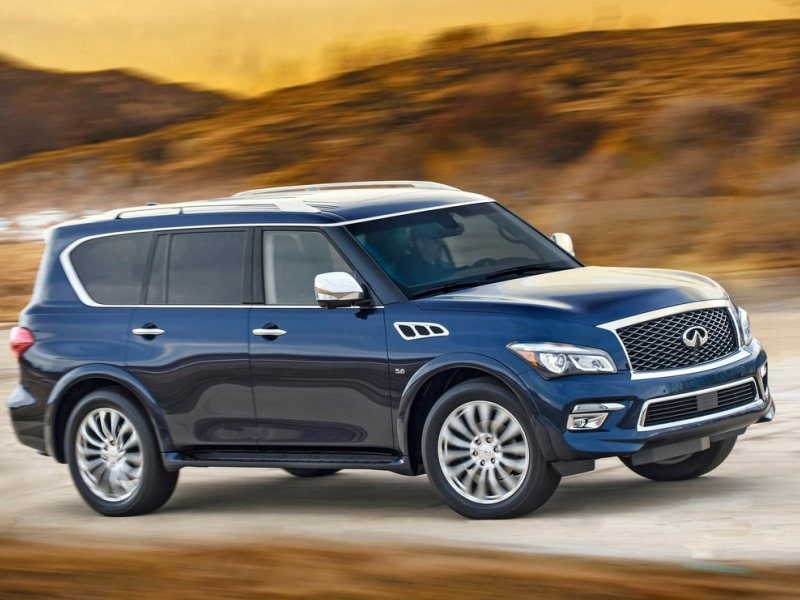 Toyota Prius C
This one is seriously counter-intuitive—right? After all, everyone knows Prius drivers are eco-conscious mileage mongers out to get every single inch per drop of fuel economy they can from their hybrids. Frankly, we were surprised to see it on the list as well. The only thing we can figure is, being the most affordable Prius, perhaps the C attracts a younger, more exuberant demographic. Weighing 2500 pounds and enjoying a total system output of 99 horsepower from its hybrid gasoline/electric front-wheel drive powertrain, the Prius C is fast enough to get its driver in trouble if not carefully monitored. Pricing starts at $19,540.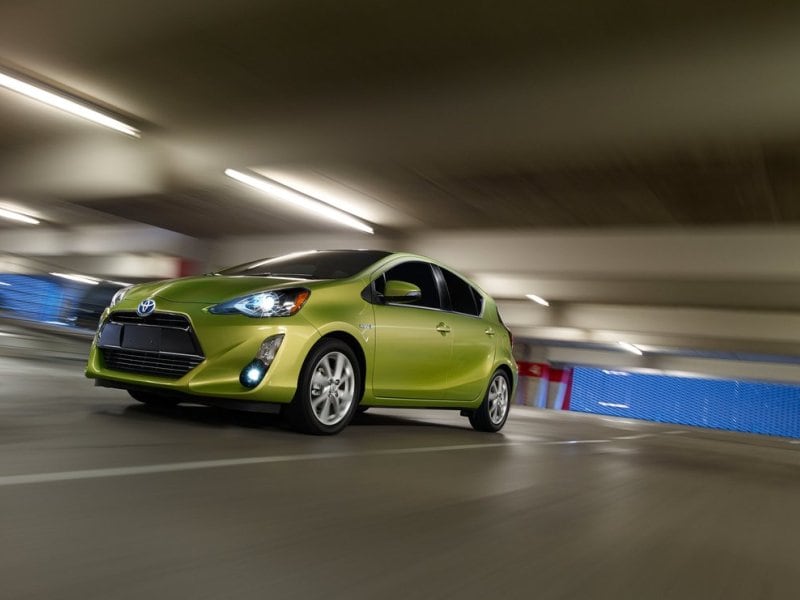 Photo by Toyota