The Paris auto show plays host to hybrid cars, electric car ideas, and even green luxury cars

BMW will take any opportunity it can to plaster giant block letters on the sides of its cars, and with its very first hybrid production car, they want you to know it. The mileage numbers, said to be in the low 20s, are nothing revolutionary, but it's a good step forward, and judging by the success of the Lexus LS600h L, the 2009 BMW 7 Series Active Hybrid should do just fine. With 407 horsepower, it still doesn't match the LS600h's 430, but this isn't about horsepower, right?
Photo Credit: Greg Brown
Page 2
Tell your grandmother in Boca Raton that pretty soon her Benz's fuel economy will be one less thing she'll be able to complain about over mahjong. For 2009, she'll be able to trade in her Mercedes-Benz S550 for a Mercedes S400 BlueHybrid, and with a predicted 80-percent boost in fuel economy to 29 miles per gallon, that means more money at bingo for bubbe (and more money for you during the holiday season). Of particular note is that this will be the first time a lithium-ion battery is used in a production car, and no, it shouldn't interfere with your grandfather's pacemaker.
Photo Credit: Greg Brown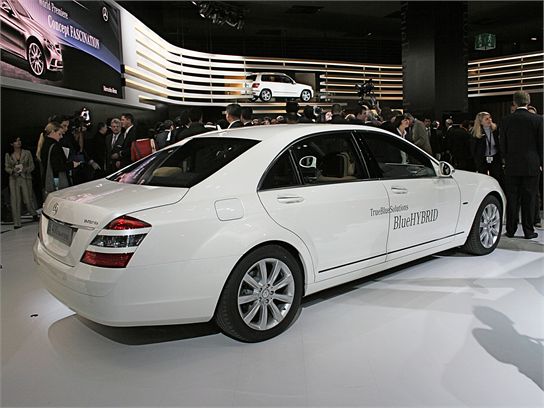 Page 3
The Honda Civic has become synonymous with great fuel economy in a compact, affordable, non-hybrid package. Chevrolet hopes its 2011 Chevy Cruze might have what it takes to edge into the Civic's territory in a big way. With a 1.4-liter engine providing an estimated 40 miles per gallon, a killer interior, and an attractive exterior, the Chevy Cruze might finally give Honda something to worry about.
Photo Credit: Greg Brown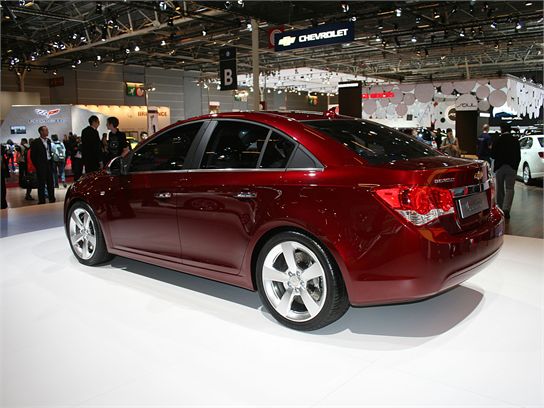 Page 4
Based on the upcoming Soul compact crossover suv, the Kia Soul Hybrid Concept represents Kia's first foray into hybrid technology. The Soul hybrid powertrain is connected to a continuously variable transmission and equipped with Hyundai's ISG (Idle Stop&Go) system that automatically shuts the engine off when the vehicle is stopped in heavy traffic. Kia claims the Soul Hybrid Concept will get 48 mpg and contribute to reduced carbon dioxide emissions over the base Soul as well.
Photo Credit: Kia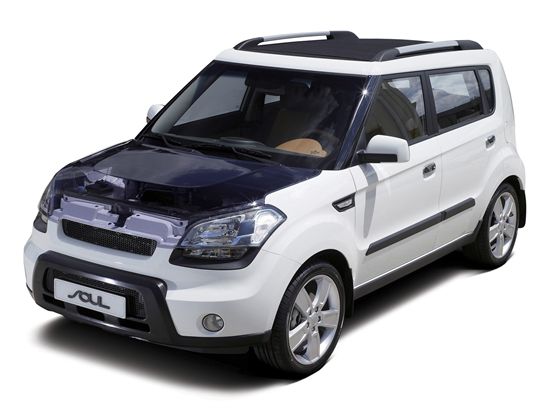 Page 5
Even though Iowa probably produces more corn in a day than the country of Sweden does in a year, the Swedes are extremely committed to developing biofuel solutions, and have the largest E85 flexible-fuel vehicle fleet in Europe. Saab has been very actively promoting their E85 vehicles, and the Saab 9-X Air BioHybrid Concept enhances the E85 concept with a lithium-ion battery and a hybrid powertrain. For the Swedes' sake we hope this gets built sooner or later, because Sweden is the first in line for perma-flood when global warming melts the ice caps.
Photo Credit: Saab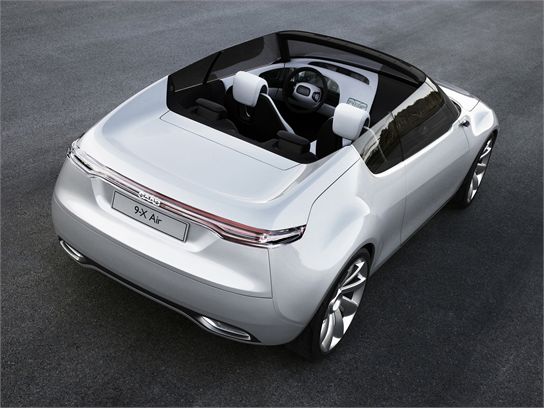 Page 6
Call it a Blue Hybrid Concept, call it a Green Hybrid Concept, hell, call it the Rainbows-from-a-leprechaun's-hat Hybrid Concept, when you start talking about 38 miles to the gallon in a crossover SUV, we don't care what you call it...just bring it to market. With seven seats, a 10-year warranty/100,000-mile warranty, and a presumed Hyundai-value price tag, the Hyundai Santa Fe Hybrid Blue Concept could very quickly be the ride of choice for big families looking to save some serious paper at the pump.
Photo Credit: Greg Brown
Page 7
Ask MINI Cooper dealers how the luxury subcompact market is right now and they'll probably tell you it's slow right now…because they sold their entire year's allotment in August. Audi wants in, and with the 60-plus-miles-per-gallon Audi A1 Sportback Concept, it looks like it has a winner coming. The biggest unknown right now is if the Audi A1 actually has a chance of making it to the United States, often deprived of Europe's best fuel savers.
Photo Credit: Greg Brown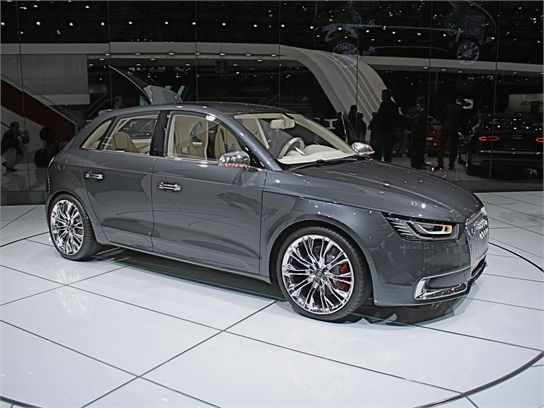 Page 8
Nissan calls the Nissan Nuvu Concept "an urban oasis complete with its own tree inside, which provides shade for the interior, and generates solar energy via its leaves." While we thought Shel Silverstein was dead, apparently he is alive and writing press releases for Nissan. We dig Nissan's creativity with this concept, and are even more excited by the prospect that much of the technology on this vehicle will end up in an actual production EV from Nissan in the near future.
 Photo Credit: Greg Brown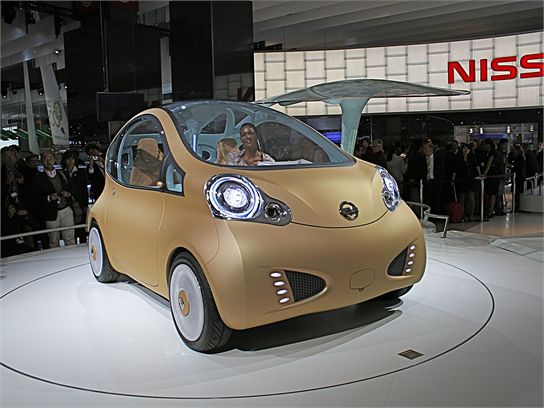 Page 9
Tyson vs. Holyfield. Coke vs. Pepsi. Jefferson Airplane vs. Jefferson Starship. These match-ups all have their place in history, and when the 2010 Honda Insight finally launches in 2009, you can call your bookie and add Honda Insight vs. Toyota Prius to that list. With a probably-starting-at price of $16,500 to $18,500, and fuel economy approaching 60 miles per gallon, our money is on the rookie. For now, there's the Honda Insight Concept.
Photo Credit: Honda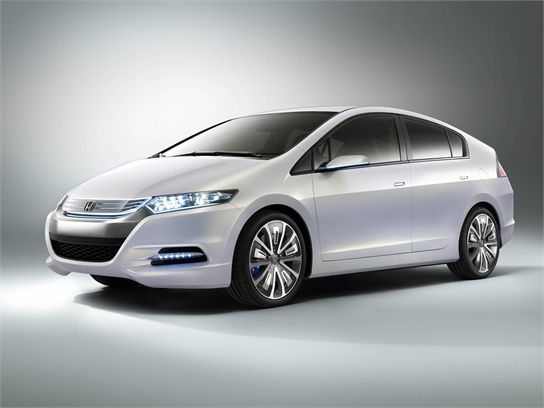 Page 10
Here is why the Chevy Volt can beat up pretty much every other car on this list. One, it's actually destined for a dealership next year. Sure that new concept car that runs on residual electricity produced in the earth's atmosphere following lightning storms over the tropics sounds awesome, but it will never see the light of day -- the Chevy Volt will. Second, if your daily drive is less than 40 miles -- and it is for 70 percent of Americans -- you might never hear the sound of a gasoline engine again.
Photo Credit: Greg Brown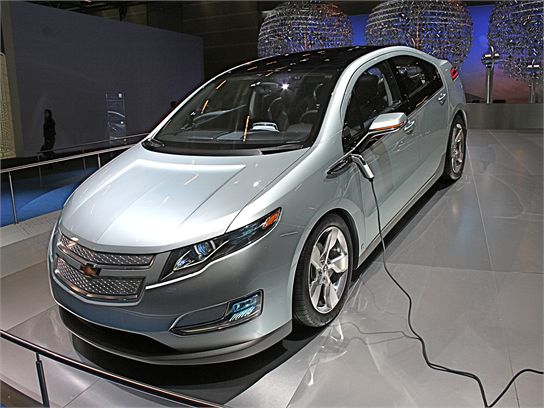 Page 11
Do you remember last year after the 2007 Paris Auto Show, when you and your co-workers were eating lunch and discussing the vehicles that were unveiled? Everyone had a car they wanted to talk about, and then they turned to you. Remember what you said? "I liked the, umm, Dodge Freemason." Silence. The Freemason? You totally made that up and everyone knew it. They quickly changed the subject to football to prevent your further embarrassment. Never again you said, never again.