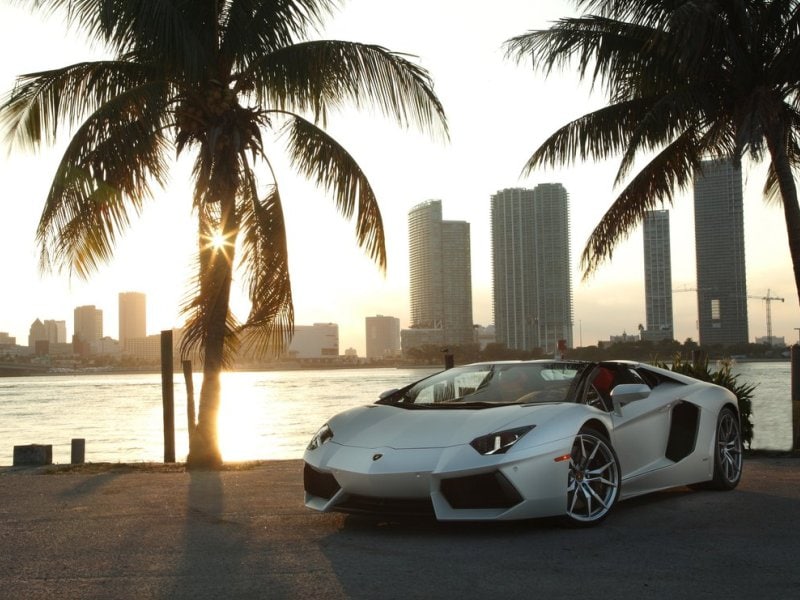 Taking a quick survey of the top 10 cars with the most torque reveals some scary results. 10 years ago it would have been unthinkable to have so many options out there above the 500 lb-ft mark. In fact, when putting together our round-up we had to institute a cut-off at the 500 lb-ft mark just to keep things reasonable, and even then we were forced to amalgamate a number of cars that shared the exact same drivetrain. It's a wonderful time to be alive if you live for the smell of burning rubber - and if you have an unlimited gas budget.
Let's take a quick look at the top 10 cars with the most torque for 2015.
10. Lamborghini Aventador LP700-4 - 509 lb-ft
The Lamborghini Aventador LP700-4 occupies last place in our top 10 cars with the most torque round-up, but to be fair, any number of 500 lb-ft automobiles could have found themselves in a similar spot. We went with the Aventador LP-700 because we like the idea of a 6.5-liter 12-cylinder engine that screams to a ridiculously high redline on its way to producing 690 horsepower and 509 lb-ft of torque. All-wheel drive helps to keep that stupendous output under control, and the Lamborghini also comes with a seven-speed automated manual transmission.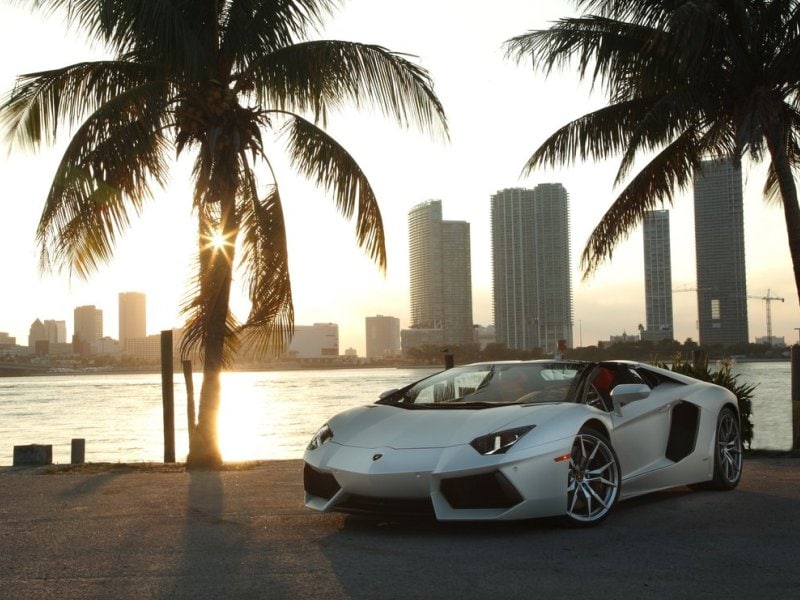 9. Porsche Panamera Turbo S - 590 lb-ft
The Porsche Panamera Turbo S jumps 80 lb-ft compared to the Lamborghini, and it does so thanks to the presence of a turbocharged, 4.7-liter V-8 that produces 570 horsepower and 553 lb-ft of torque during 'normal' operation, and 590 lb-ft of torque when engaging its 'overboost' feature (by way of the standard Sport Chrono package). Like the Aventador, the Panamera Turbo S also comes with all-wheel drive and a seven-speed automated manual (Porsche's PDK dual-clutch unit), and it can reach 60-mph in less than four seconds, which is incredible for a sedan.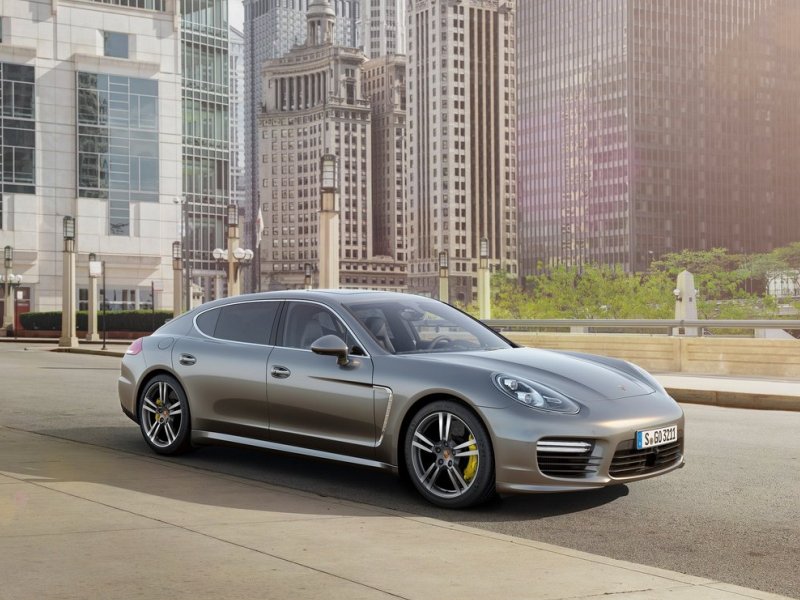 8. Dodge Viper SRT - 600 lb-ft
The Dodge Viper SRT (formerly the SRT Viper, for those keeping score) has always posted massive torque numbers, and traditionally it's relied on similarly-enormous displacement under the hood to do so. An 8.4 V-10 is the weapon of choice for the current Dodge Viper, and it churns out 645 horsepower and 600 lb-ft of torque. Drivers must keep their wits about them when summoning the full capabilities of the king snake, as the Viper's rear-wheel drive setup is a challenge at full throttle - and there's a six-speed manual transmission with a traditional clutch to master, too, when keeping the shiny side up.
7. Chevrolet Corvette Z06 - 650 lb-ft
The Chevrolet Corvette Z06 goes forced induction for the first time with the most recent generation of the car, and as a result it blows past the torque produced by the C6 model. The redesigned Chevrolet Corvette Z06 makes use of a 6.2-liter V-8 engine and a supercharger in order to deliver 650 horsepower and 650 lb-ft of torque, numbers that allow it to eclipse 185-mph at the top end. An eight-speed automatic joins the list of transmissions available with the Corvette Z06 for the first time, while a seven-speed manual remains available for purists.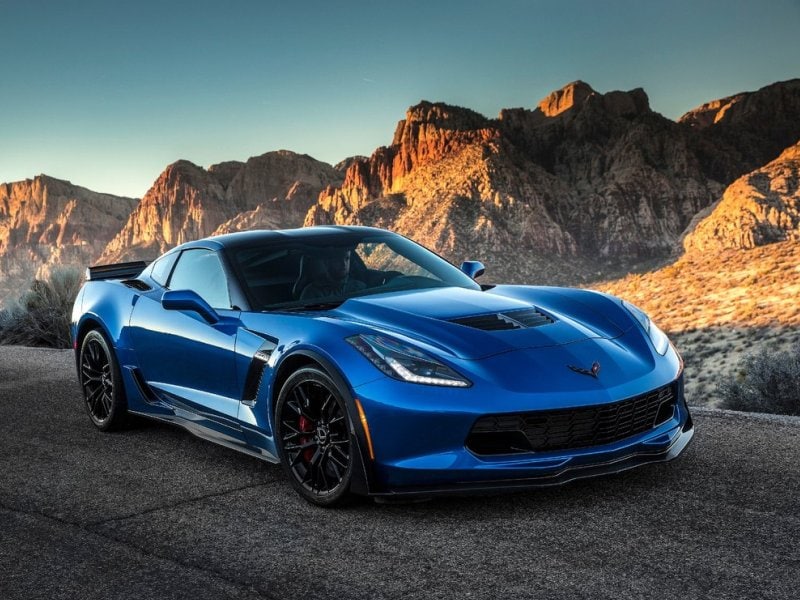 Photo by General Motors
6. Dodge Challenger SRT Hellcat / Dodge Charger SRT Hellcat - 650 lb-ft
The Dodge Challenger SRT Hellcat - and its 'family sedan' platform-mate, the Dodge Charger SRT Hellcat - offer the most powerful eight-cylinder engine that can be driven off of the showroom floor. The 707 horsepower provided by the Hellcat twins' 6.2-liter supercharged V-8 might be enough to win the 'most powerful' title, but its 650 lb-ft of torque - while impressive - ties it with the Corvette Z06 on our list. We gave the nod to the pair of Mopars over the Chevy due to their ludicrous horsepower output, which comes with the choice between a six-speed manual or an eight-speed automatic transmission.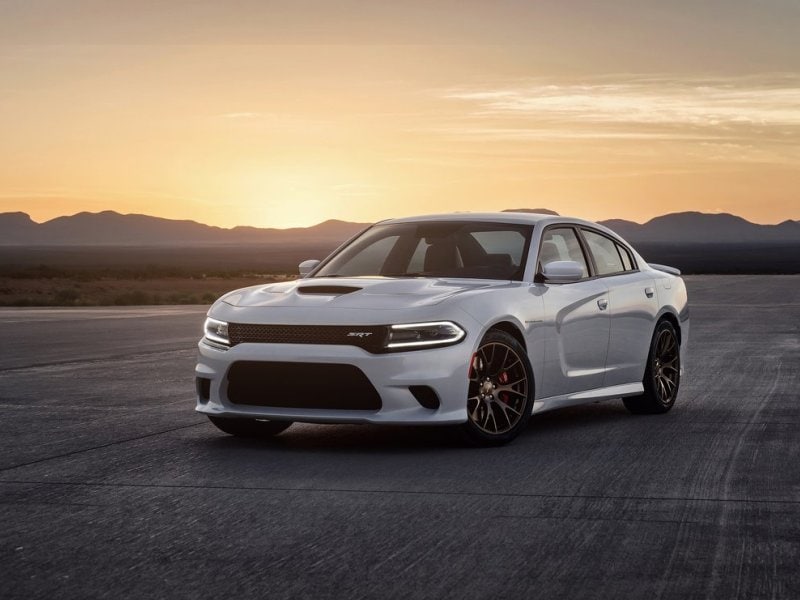 5. Tesla Model S P85D - 687 lb-ft
And now for something completely different. The Tesla Model S P85D stands apart from the other entries on our list of cars with the most torque because it doesn't consume any fossil fuels to generate its 687 lb-ft of twist (or its 691 horsepower). Instead, the Tesla Model S P85D comes with a pair of electric motors that drive all four wheels, with enough battery might to leap to 60-mph in just a few ticks over three seconds. This makes the luxury sedan not only one of the most frugal four-doors in the world, but also one of the fastest.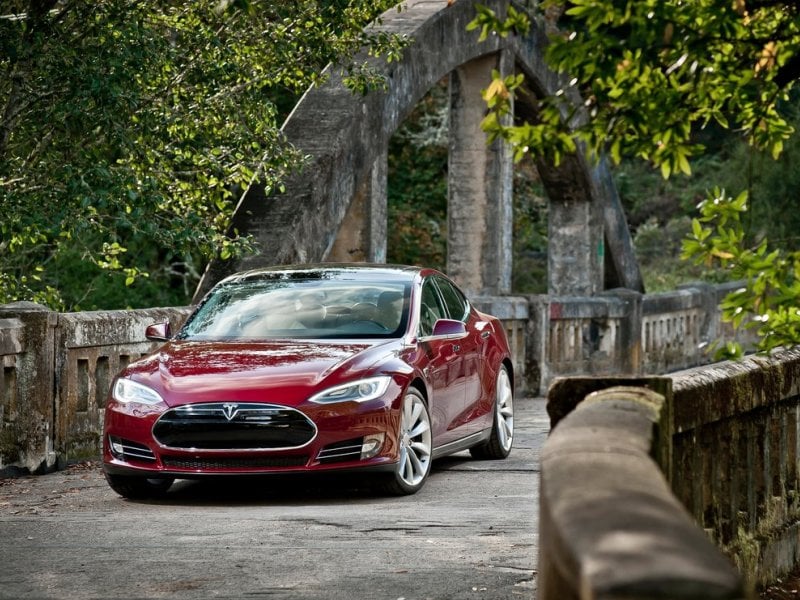 4. Mercedes-Benz S65 AMG - 738 lb-ft
The Mercedes-Benz S65 AMG is at the pinnacle of the in-house tuner's pyramid of prestige, but we could have easily chosen any one of the several Mercedes-Benz AMG products that make use of this car's phenomenal drivetrain. With its turbocharged V-12 engine in full flight the S65 AMG is good for 621 horsepower and 738 lb-ft of torque, insane numbers that will make your question the principles of physics as the Silver Starred-coupe launches itself towards light speed in an ultra-quick four seconds. Rear-wheel drive and a seven-speed automatic transmission round out the Mercedes-Benz's mechanical details.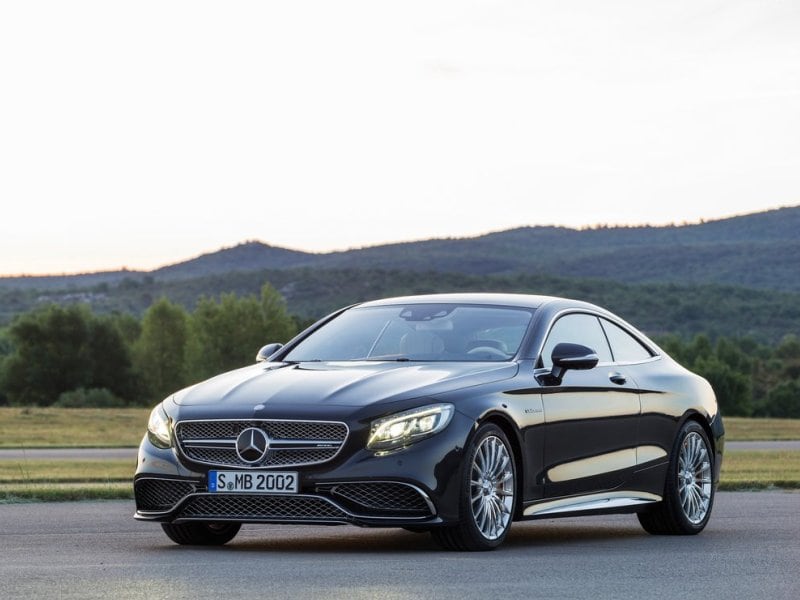 3. Bentley Muslanne Speed - 811 lb-ft
If 738 lb-ft of torque isn't enough to satisfy your ultra-luxury cravings then have no fear, as you can always turn to the Bentley Mulsanne Speed. The Bentley Mulsanne Speed is the quickest of the Mulsanne sedan family, and its 6.75-liter V-8 engine and a pair of turbochargers work together to generate a world-stopping 811 lb-ft of torque. This is on top of the 530 horsepower that come along with the eight-cylinder's top-spec. An eight-speed automatic transmission is included with every version of the Mulsanne, including the Speed, and the rear-wheel drive car's 0-60 time of 5.2 seconds gives you a good idea of just how heavy this monster really is.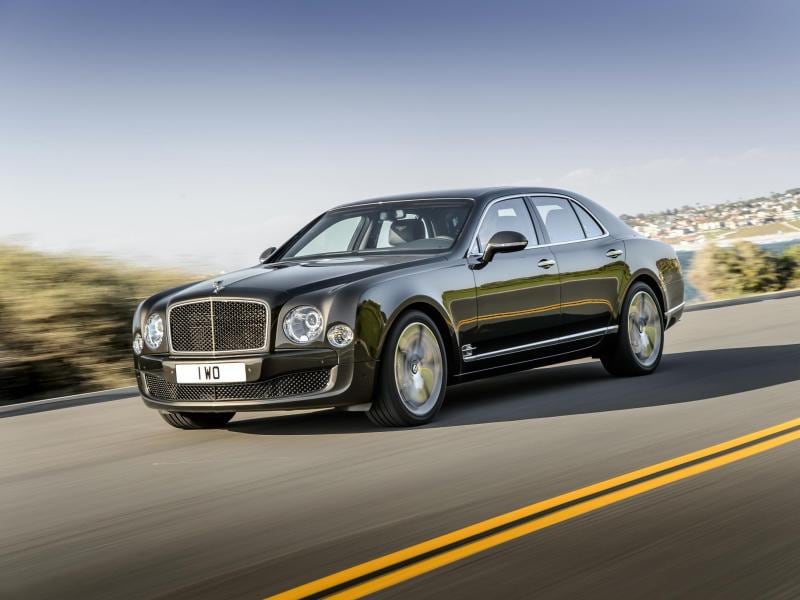 2. Porsche 918 Spyder - 944 lb-ft
The Porsche 918 Spyder bridges the world between gasoline and electric automobiles with its high performance hybrid setup. With a 4.6-liter V-8 engine supplemented by not one, but two electric motors (front and rear), the all-wheel drive Porsche 918 Spyder produces a whopping 887 horsepower and 944 lb-ft of torque. The 918 Spyder is actually so quick that the front electric motor disengages from the axles at high speeds so as not to create unnecessary mechanical drag. You can go all-electric as long as the Porsche's battery lasts, or choose to access the system's entire output and summon 60-mph in a mere 2.5 seconds.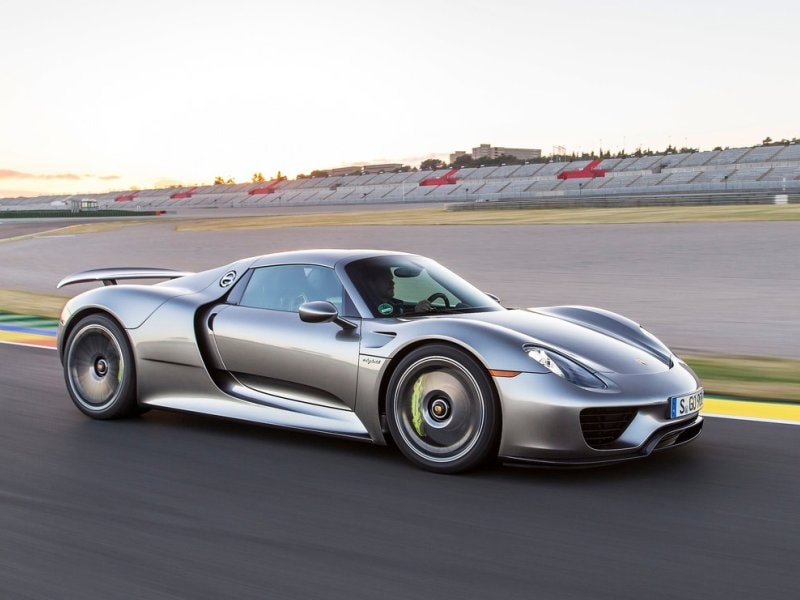 1. Bugatti Veyron 16.4 Super Sport - 1,016 lb-ft
The Bugatti Veyron 16.4 Super Sport might no longer be in production, but there's enough inventory left over for you to snag this torque king of the hill - if you've got the GDP of Ghana sitting in your discretionary spending account, of course. With 1,184 horsepower and 1,016 lb-ft of torque being produced by a 16-cylinder engine fed by four turbochargers, you'll burn through a full tank of gas in minutes if you keep the accelerator pegged, but you'll reach over 267 miles per hour in the process - which seems like a worthwhile investment.