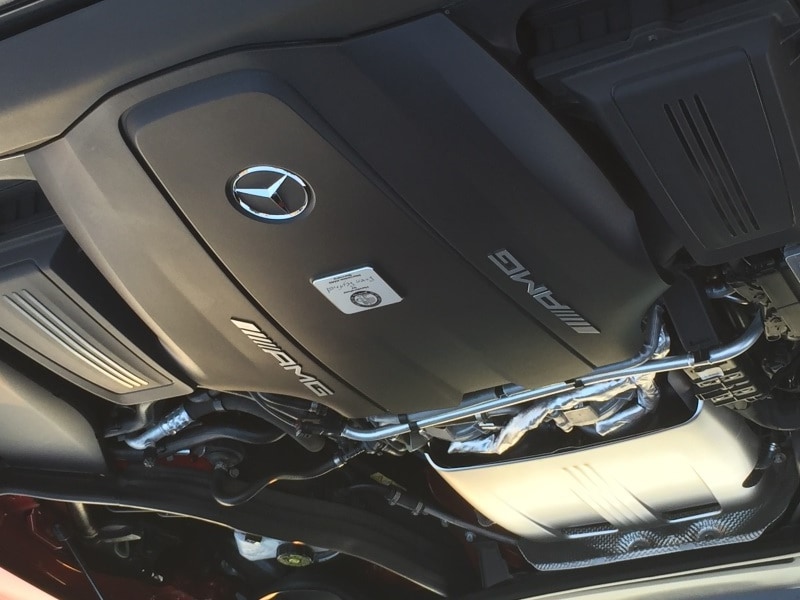 2016 Mercedes-AMG Engine
In the motorcycle world, engines with tiny displacements that make huge horsepower are common, and normally aspirated engines under 1 liter that make over 200 horsepower are available. In order to achieve these horsepower levels, the engines are designed to rev to well over 10,000 RPMs; unfortunately, like many extremely high-revving engines, the sacrifices are torque levels that are somewhat weak, and engines that aren't suited to everyday driving in a heavier vehicle.
That kind of power density is unheard of in the car world, but manufacturers are getting close, while still providing impressive levels of torque. Their secret? Forced induction. None of the car engines on the list are normally aspirated, and all of them use a turbocharger (and one adds a supercharger as well). Let's take a look at some of the most powerful car engines available with displacements under 2.0 liters, and see how they stack up to Aprilia's most powerful engine.
Aprilia RSV4 RR/Aprilia RSV4 RF
1.0 liter/999.6 cc normally aspirated 4-cylinder 201 horsepower/86 lb-ft of torque 201.08 hp/liter 86.03 lb-ft/liter
1) Mercedes AMG GLA45/Mercedes AMG CLA45
2.0 liter/1,991 cc turbocharged 4-cylinder 375 horsepower/350 lb-ft of torque 188.35 hp/liter 175.79 lb-ft/liter
With its 375 horsepower, the 2.0-liter Mercedes-Benz engine is by far the most powerful small engine on our list, and can shame motors more than twice its size. It also produces more than four times the torque of the Aprilia's engine, despite being less than twice its size. Rated at 23 mpg city/31 mpg highway/26 mpg combined in the CLA45 AMG, the 2.0-liter turbocharged engine can be surprisingly economical, if you can tame your right foot and keep the twin-scroll turbo away from its massive 26.1 psi of maximum boost.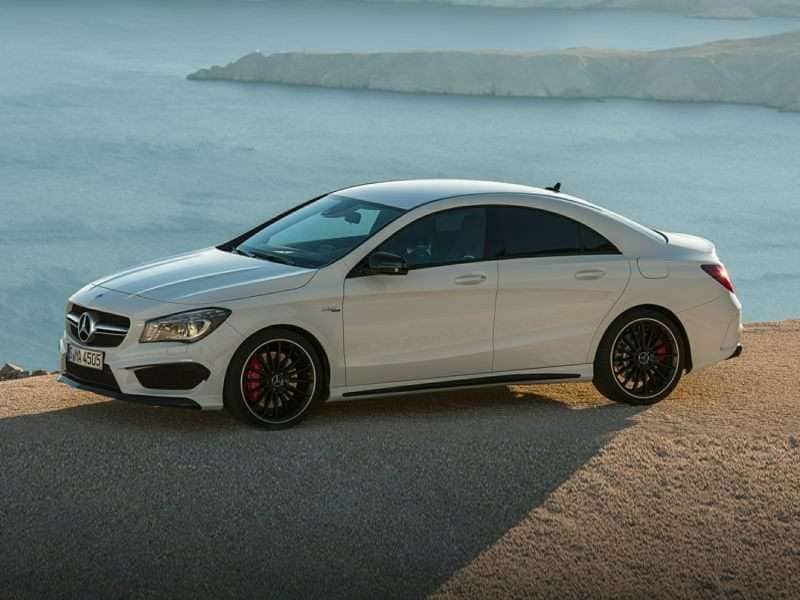 2) Volvo XC90/Volvo S90
2.0 liter/1,969 cc turbocharged and supercharged 4-cylinder 316 horsepower/295 lb-ft of torque 160.49 hp/liter 149.82 lb-ft/liter
In order to generate 316 horsepower from such a small displacement, Volvo uses two blowers to cram as much air as possible into the engine at all times, with a supercharger helping at the bottom of the rev range, and a turbocharger coming in at the top. Using this small (yet powerful) engine in a large SUV with seating for seven yields a family-roadtrip-friendly highway fuel economy rating of 25 miles per gallon. If you desire more power, a plug-in hybrid version of the XC90 adds an 87-horsepower electric motor for a total system power of 400 horsepower and 472 lb-ft of torque.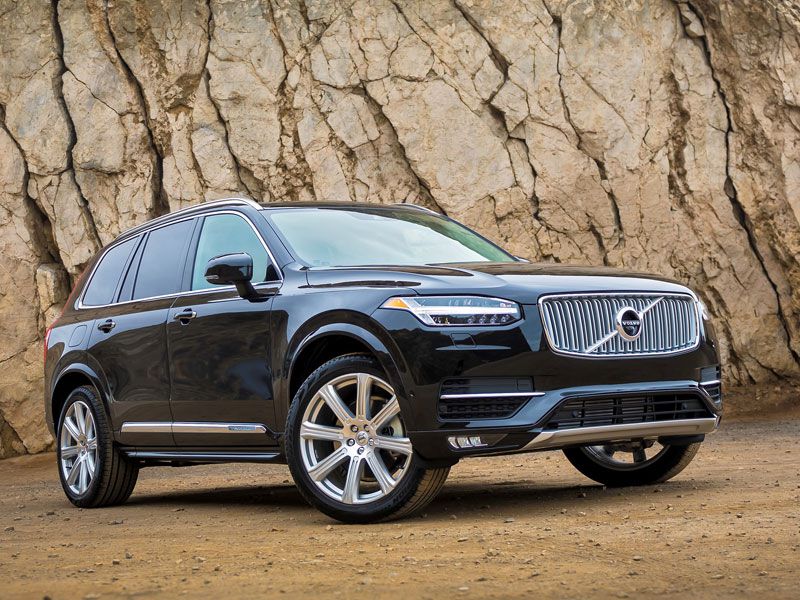 Photo by Volvo
3) BMW i8
1.5 liter/1,499 cc turbocharged 3-cylinder 228 horsepower/236 lb-ft of torque 152.10 hp/liter 157.44 lb-ft/liter
The only 3-cylinder unit of the most powerful small engines on this list (other than one that appears in the honorable mention section), the 228-horsepower turbocharged 1.5-liter engine is paired with a hybrid system in the BMW i8. The gasoline engine powers the rear wheels, while the electric system powers the front wheels; total system output is 357 horsepower. The run from 0 to 60 miles per hour takes only 4.2 seconds, and the top speed is electronically limited to 155 mph. Not bad for a car that is rated at 28 miles per gallon in the city and 29 mpg on the highway.
Photo by BMW
4) Porsche 718 Boxster
2.0 liter/1,988 cc turbocharged 4-cylinder 300 hp/280 lb-ft of torque 150.91 hp/liter 140.85 lb-ft/liter
In the name of efficiency, the new mid-engined Boxster now uses turbocharged 4-cylinder engines in place of the normally aspirated 6-cylinders found in the previous versions. The new engines are more powerful (up 35 horsepower in both the base and S versions) and sound great, though it may take purists a while to get used to their new characteristics. By comparison, the more powerful Boxster S uses a turbocharged 2.5-liter (2,497 cc) engine to make 350 horsepower, which works out to only 140.17 hp/liter. For the moment at least, the hardtop Cayman lives on with the old sixes.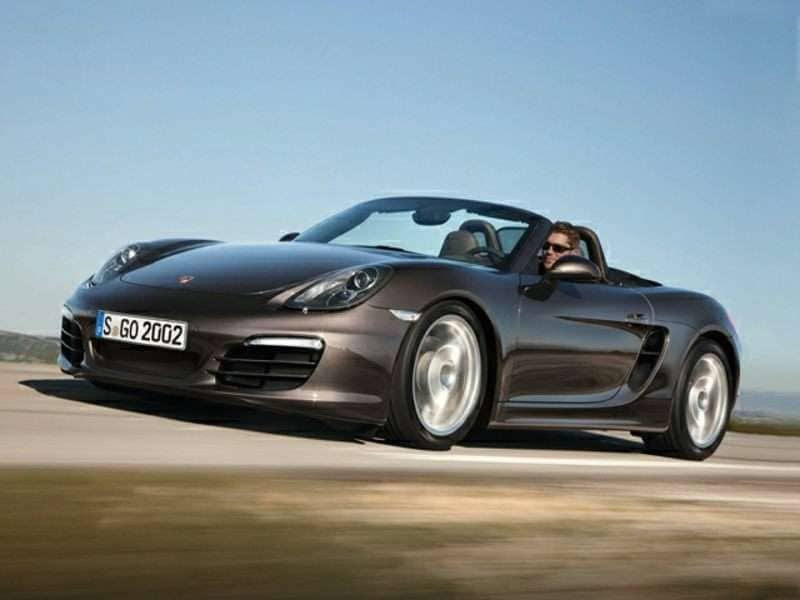 Photo by Porsche
5) Volkswagen Golf R/Audi TTS/Audi S3
2.0 liter/1,984 cc turbocharged 4-cylinder 292 horsepower/280 lb-ft of torque 147.18 hp/liter 141.13 lb-ft/liter
Volkswagen has been using turbocharged 2.0-liter engines for years, and the version found in the VW Golf R, Audi TTS and Audi S3 makes an impressive 292 horsepower. All three of these cars use all-wheel drive to help ease the burden on the front tires, and all are fun to drive. The Golf is the least assuming of the three, excels in nearly all situations, and is true all-rounder, while the TTS is the sportiest and best looking of the three, though its rear seats are essentially useless. Of these three cars with one of the most powerful small engines, the S3 is the least compelling, mainly because the Golf R can do almost everything at least as well or better.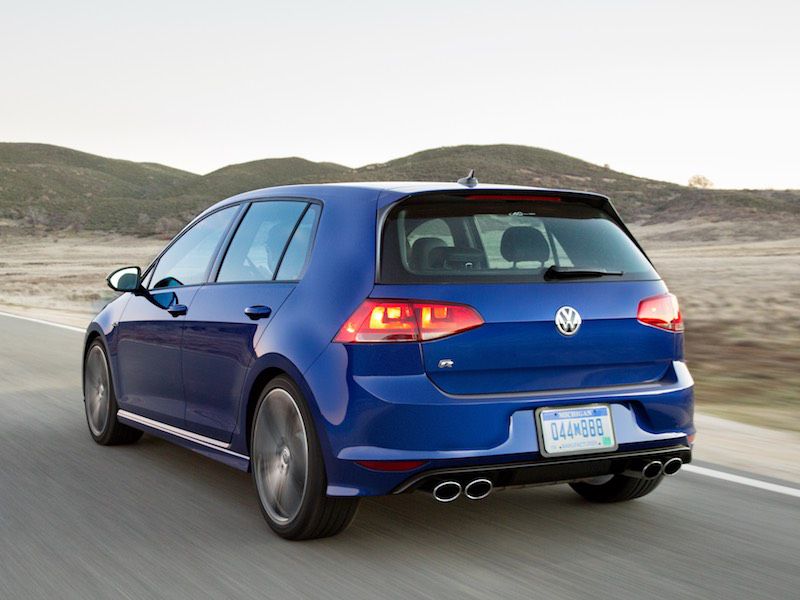 Photo by Volkswagen of America
6) Chevrolet Camaro
2.0 liter/1,998 cc turbocharged 4-cylinder 275 horsepower/295 lb-ft of torque 137.64 hp/liter 147.65 lb-ft/liter
A 4-cylinder engine in a Camaro might not seem all that impressive, but 275 horsepower is more than most top-of-the-line Camaro models produced in the mid-seventies, eighties, and early nineties. Capable of quarter-mile runs in 14 seconds flat at 100 miles per hour and 0 to 60 mph sprints in 5.4 seconds, the small engine is no slouch in the latest (and now slightly smaller and lighter) version of the Camaro. A similar motor, though slightly down in power, can also be found in Cadillac's ATS and CTS models, and a crate motor version with 272 horsepower and 295 lb-ft of torque is available for your custom application.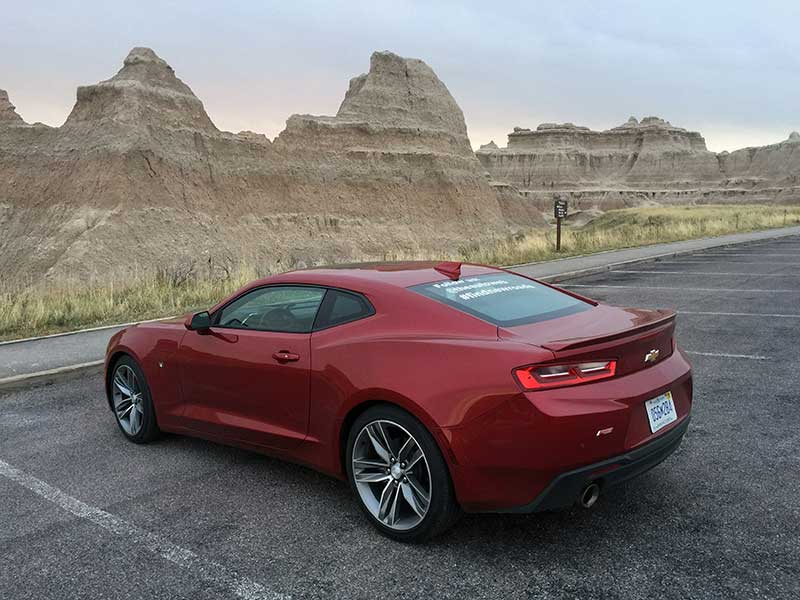 7) Alfa Romeo 4C
1.75 liter/1,742 cc turbocharged 4-cylinder 237 horsepower/258 lb-ft of torque 136.05 hp/liter 148.11 lb-ft/liter
Despite being only 1.75 liters in size, the powerful small engine in the Alfa Romeo 4C features 237 horsepower, and makes the most of them by using a carbon fiber tub chassis for light weight and excellent handling. The 4C is available as both a Coupe and a Spider, and in either the run from 0 to 60 mph takes only 4.1 seconds, and the top speed is a swift 160 mph. The engine works well with the dual-clutch transmission, and the sound from the tailpipes will make you want to keep the engine on song all day long.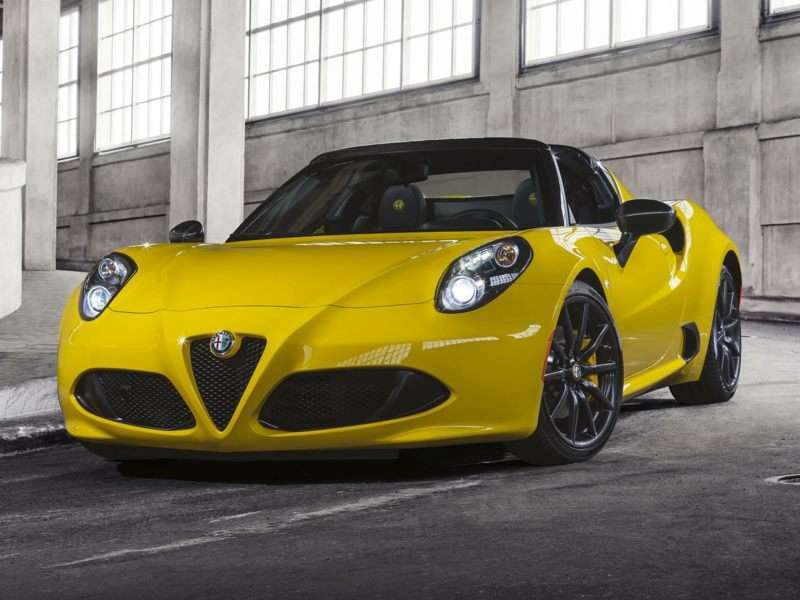 Photo by Fiat Chrysler Automobiles
8) Subaru WRX
2.0 liter/1,998 cc turbocharged 4-cylinder 268 horsepower/258 lb-ft of torque 134.13 hp/liter 129.13 lb-ft/liter
Subaru has been tweaking its horizontally opposed turbocharged 2.0-liter engine for years, and in the WRX this small powerful engine now makes 268 horsepower. The hatchback version is no longer available, but the WRX keeps its all-wheel drive system, but is now available with either a 6-speed manual transmission or a continuously variable automatic (which is a bit slower, but should broaden the car's appeal). Traction is incredible, but as with many all-wheel drive cars, understeer can limit the fun in some situations. The more expensive STI version of the WRX uses a 2.5-liter (2,457 cc) motor that puts out 305 horsepower and 290 lb-ft of torque, which works out to a less impressive 124.14 hp/liter.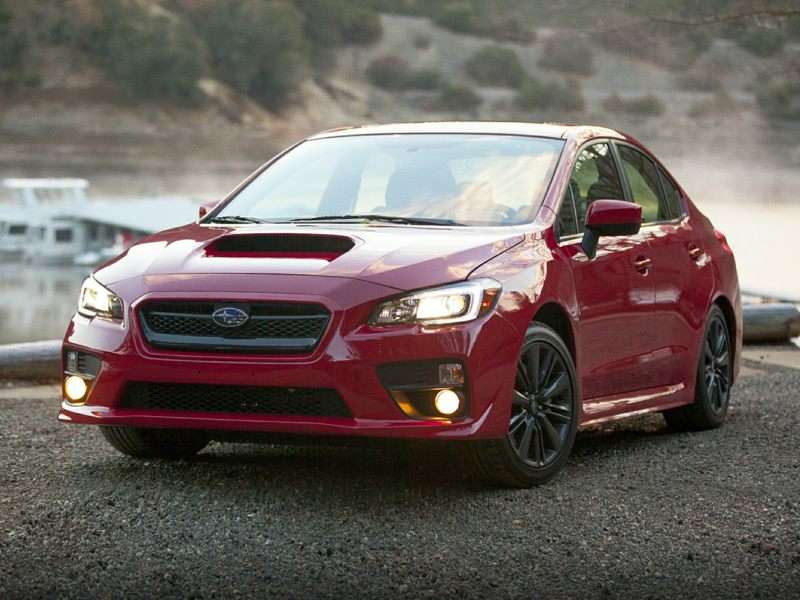 Photo by Subaru
9) Nissan Juke NISMO RS
1.6 liter/1,618 cc turbocharged 4-cylinder 215 horsepower/210 lb-ft of torque 132.88 hp/liter 129.79 lb-ft/liter
The Nissan Juke has a polarizing exterior, but there's nothing not to like under the hood of the NISMO RS versions. With 215 horsepower in front-wheel drive trim with a manual transmission, the small 4-cylinder engine can motivate the SUV to 60 mph from a standstill in under 7 seconds, and still manages 31 mpg on the highway. All-wheel drive versions are down a few horsepower at 211 (and down way more in the torque department, at only 184 lb-ft) and up a few pounds, and are unfortunately only available with a CVT, but the torque vectoring AWD system does work well, especially in rough weather.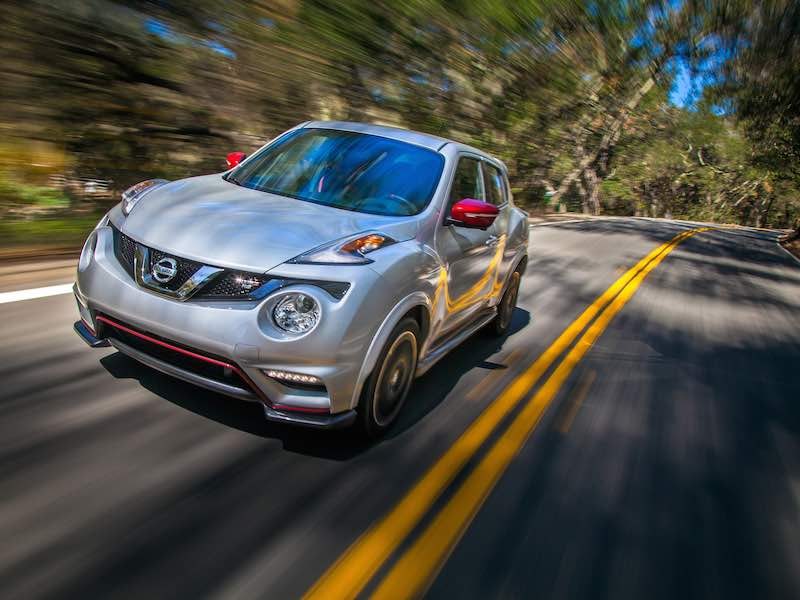 Photo by Nissan USA
10) MINI Cooper John Cooper Works Countryman ALL4/Paceman ALL4
1.6 liter/1,598 cc turbocharged 4-cylinder 208 horsepower/192 lb-ft of torque 130.16 hp/liter 120.15 lb-ft/liter
MINI says that these more powerful small engine variations of the 4-door MINI Countryman and 2-door Paceman are based on their four-time Dakar Rally-winning Countryman ALL4, but the similarities are only skin deep. The production versions do get a 208-horsepower turbo 4-cylinder with an overboost function that temporarily produces 207 lb-ft of torque, all-wheel drive, and a choice between a 6-speed manual and a 6-speed automatic transmission. While these MINIs are stretching their brand name a bit, once inside they feel smaller than they are, and they still drive like a MINI should, though they aren't quite on the same level as their smaller siblings.