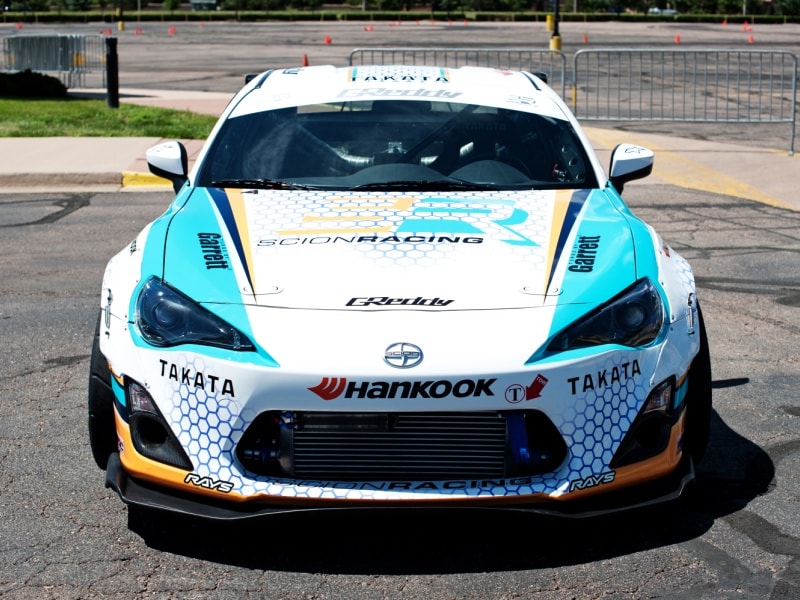 gReddy Pikes Peak Scion FR-S ・ Photo by Toyota
When Scion first introduced the FR-S coupe in 2012, no one quite knew how many ideas or variations it would inspire. Yes, there were hopes that tuners would be drawn to work their magic on this lightweight, rear-drive coupe, but reality extended even further than that. Since the FR-S started rolling off the production line, it has become the basis for a number of race cars, project vehicles, and several special special editions. Join us as we take a look at the many faces of the Scion FR-S.
FR-S Release Series 1.0
Every model year, Scion debuts another variant of what they call the Release Series. This marks the yearly anniversary of a model in the lineup and it comes with set of goodies to help set it apart from the standard model. For the FR-S' first anniversary, Scion unveiled the Release Series 1.0 at the 2014 New York Auto Show. Scion got some help from the folks at Toyota Racing Development to provide some added performance in the form of aerodynamic enhancements and new exhaust tips (and a bright yellow paint job).
Scion only built 1,500 of the FR-S Release Series 1.0, making this one of rarest FR-S models to date.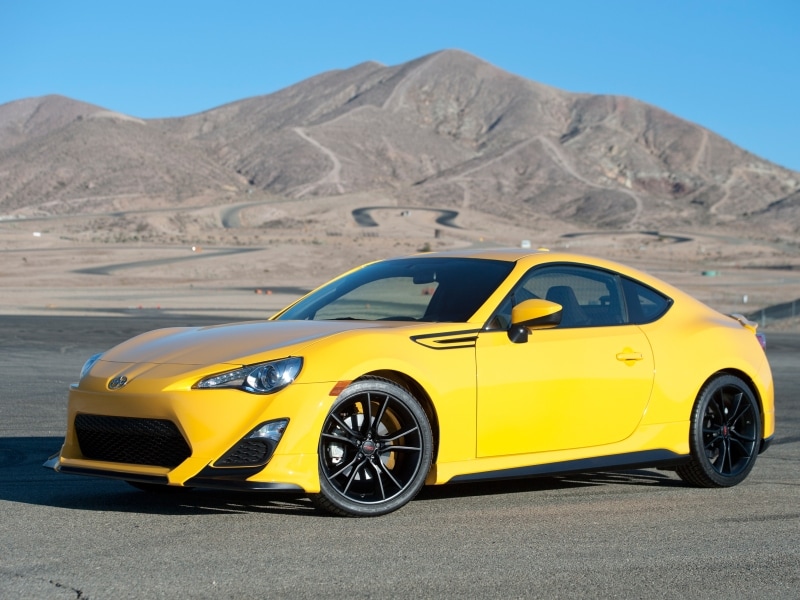 Photo by Toyota
Scion FR-S Monogram
Do you ever wish the Scion FR-S felt a little bit more...premium? Scion answered that call in early 2014 with Monogram special edition. This edition gave the FR-S such items as leather and Alcantara seats with heat, HID headlights, dual-zone climate control, push-button start, and navigation.  Powertrain and suspension components remained the same. 
Scion built around 2,000 FR-S Monogram models.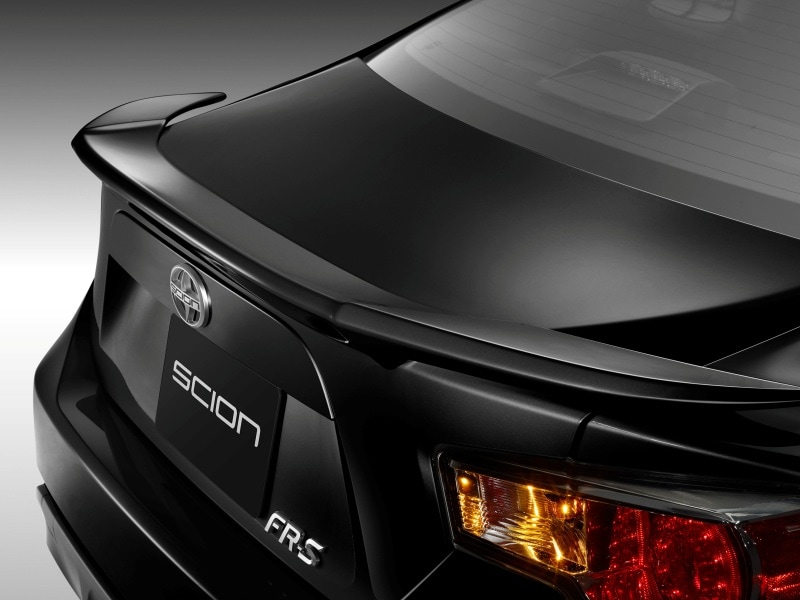 Photo by Toyota
Scion 10th Anniversary FR-S
In celebration of their tenth anniversary as a brand, Scion released a special edition of all their models dubbed the 10 Series. For the FR-S 10 Series, Scion draped the sporty coupe in distinctive Silver Ignition paint, complimented by blue lighting for the badges on the front and rear. Other changes included an illuminated shift knob, sliver seat belts, and a number plate on dashboard.
Scion built 10,000 of the 10 Series models across the brand, and the FR-S saw the second largest production order of 2,500 units.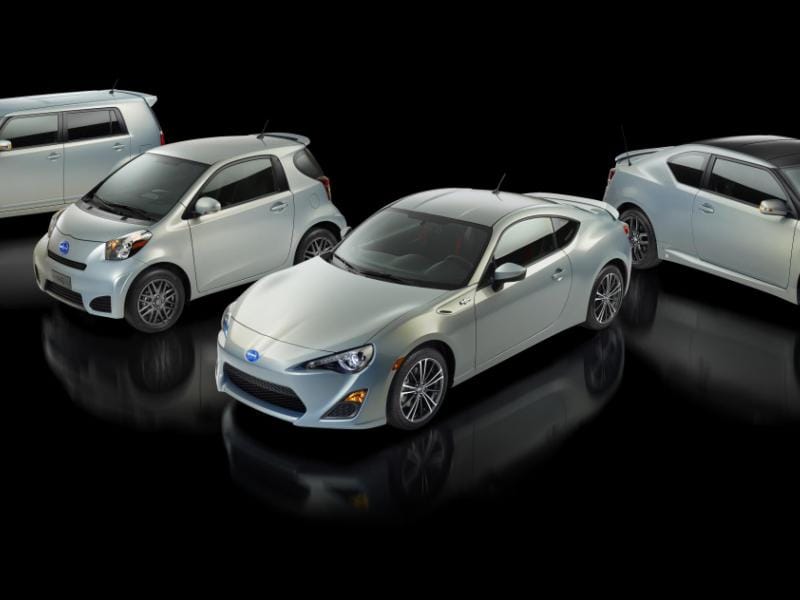 Photo by Toyota
Specials from SEMA
The Specialty Equipment Market Association (SEMA) show is a dream for those who are fans of heavily modifying their vehicles. OEMs, part companies, and tuners invade Las Vegas to show off their wares - and some very cool vehicles. Since it was introduced, the Scion FR-S has become a very popular vehicle at the show with many companies adding a bit of their own flavor. Whether it's dropping in turbochargers, bigger engines, new suspensions, bigger tires and wheels, or wild paint jobs, you can find it a SEMA.
One our favorite SEMA vehicle happened to be the FR-S T1 by the folks at Cartel Customs. Draped in what appears to be a baby blue paint color, the signature piece of the vehicle is a targa roof.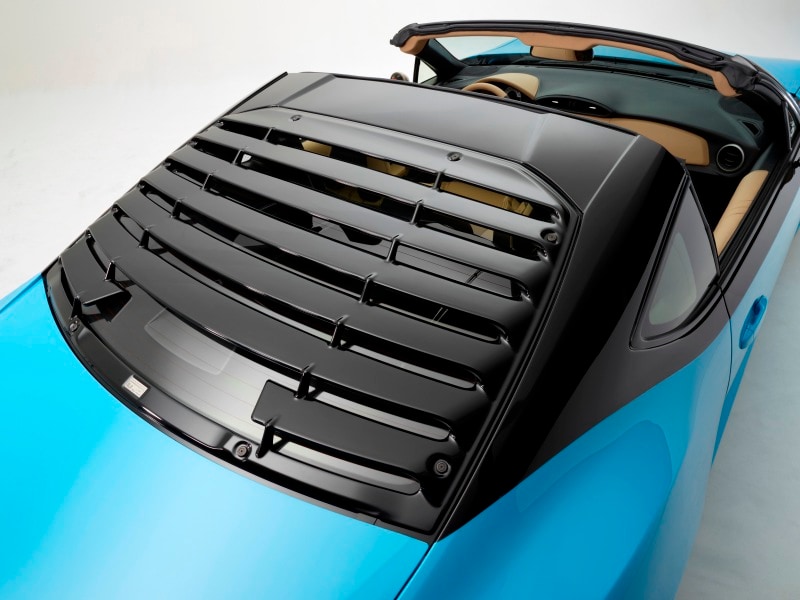 Photo by Toyota
Drifting
A lightweight rear-drive coupe seems like an obvious choice for a drifting machine, and the FR-S is indeed a monster.  
From the big series such as Formula Drift in the states and D1 in Japan, to some of the grassroots series, the Scion FR-S is one of the most heavily represented vehicles. A lot of this can be attributed to how customizable the FR-S is, and the fact that the engine bay is swap-friendly and can accomodate up to an eight cylinder engine. Throw in a number of tweaks to the suspension and steering, and the FR-S is a true drifting weapon.
Drag Racing
A Scion FR-S drag racer? You must be joking, right? Well, if you're talking taking a bone-stock FR-S to the strip, then yes, we would agree with you. But imagine boosting the standard four-cylinder or placing a six or eight-cylinder engine, decreasing curb weight just a little bit, and throwing on some drag slicks. The result is a drag-ready behemoth.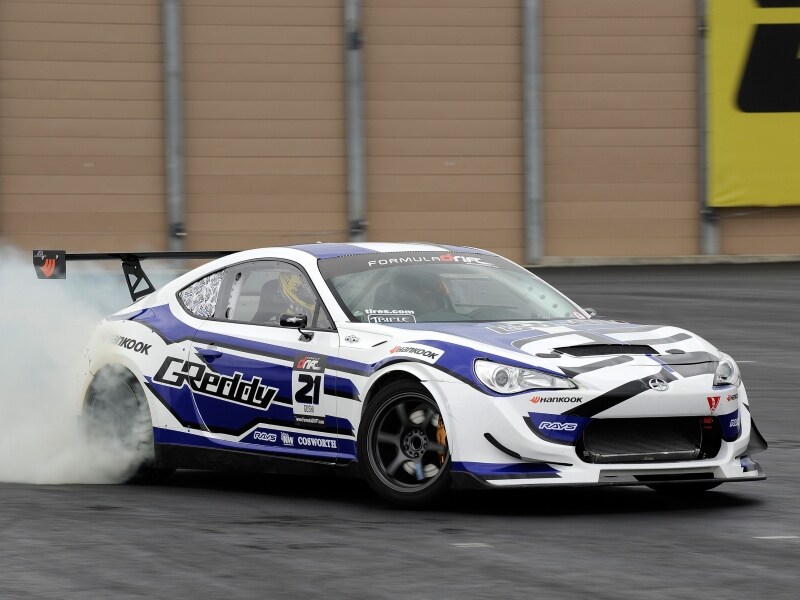 Photo by Toyota
Time Attack
Time Attack is one of the smaller motorsports niches in North America. Teams build vehicles with powerful engines, suspension tweaks, stickier tires, and wild aerodynamic parts in a race to set the quickest time on a race track. A number of FR-S models can be seen competing with their larger rear wings to set the best times in the rear-drive class.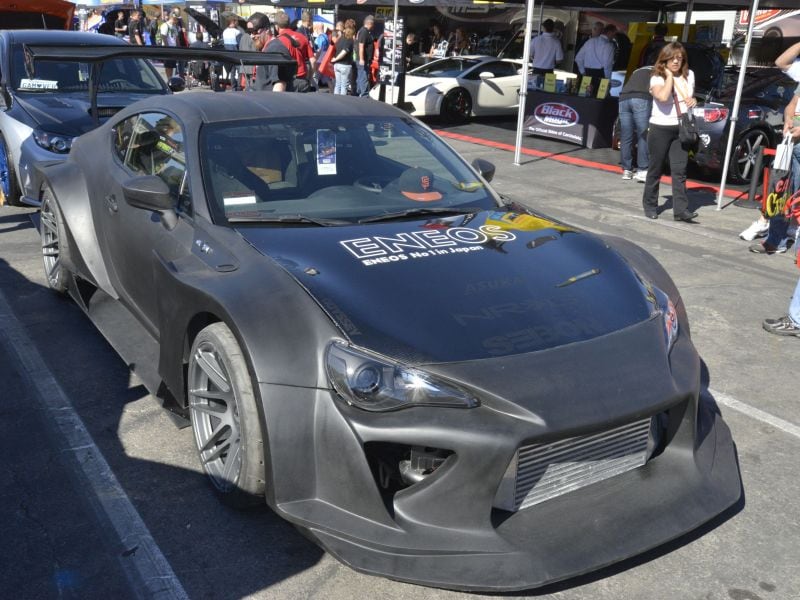 Photo by Newspress USA
Rallying
It might seem a bit odd to see a Scion FR-S competing against the likes of the Subaru WRX and Ford Fiesta on a rally stage, but before four-wheel and all-wheel drive made their appearance in the rally world, rear-wheel drive was the choice of many. Now, rear-wheel drive is making a comeback thanks to the likes of the Porsche 911 and Scion FR-S. In fact, the DirtFish rally school in Washington even brought in the FR-S to help teach aspiring ralliers how to operate a rear-drive vehicle. Meanwhile in Europe, Toyota is introducing a rally-prepped version of GT86 with a little bit more power and suspension changes.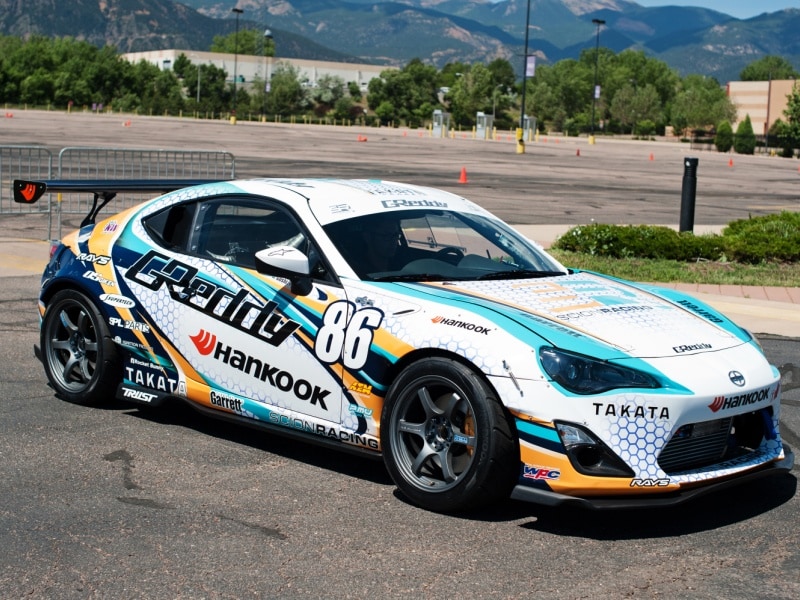 Photo by Toyota