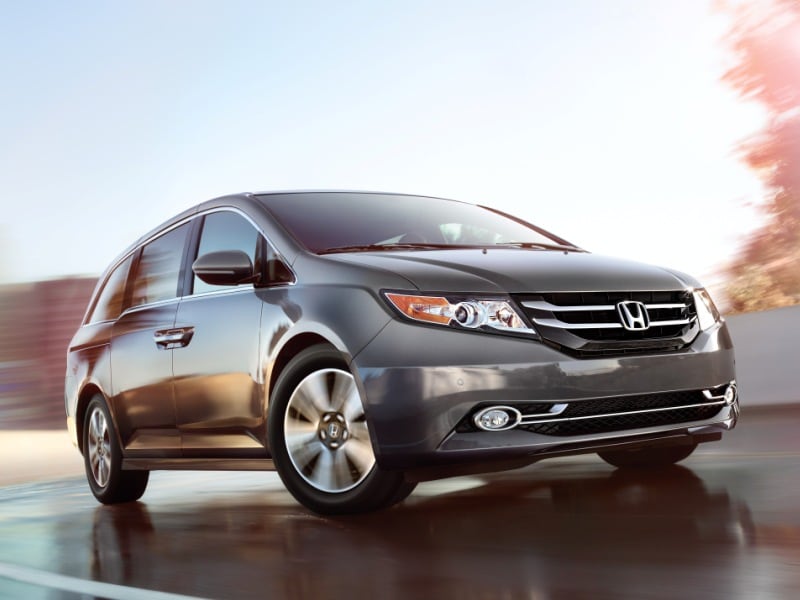 2014 Honda Odyssey
One song from back in the day declares diamonds are a girl's best friends. Whether or not time has changed this situation, when it comes to managing the transportation needs of a busy family, the best minivans for moms might well give diamonds a run for the money.
However, these days, when it comes to minivans, there is good news and there is bad news. The bad news is the number of choices has dwindled considerably. Today, there are but seven minivans on the market.
However, therein also lies the good news.
These seven models have survived because they are the best. Car-like handling, seating for up to eight, easy ingress and egress, sliding doors on both sides of the vehicles, outstanding versatility, and the capability of being outfitted with a broad array of family friendly features make any one of these seven one of the best minivans for moms.
Chrysler Town & Country
The flagship minivan product of the company credited with taking the modern minivan mainstream, Chrysler's Town & Country is one of but two remaining minivans from an American company. Named highest-ranking in initial quality by J.D. Power and Associates for two years in a row, Town & Country is one of the most luxurious minivans offered. Power comes from a 283-horsepower, 3.6-liter V6 producing 260 ft-lbs of torque. The front-drive powertrain employs a six-speed automatic transmission. Mom-friendly features include dual power-sliding side doors and a power-operated rear hatch. Leather upholstery, remote keyless entry and tri-zone automatic climate control are featured too. Bluetooth audio streaming and telephone connectivity are standard as well. Further, there's no wrestling with the Stow 'n Go foldaway second-row seats; they fold flat into the floor at the pull of a lever. Safety features include blind spot monitoring and rear cross path monitoring. Pricing starts at $29,995.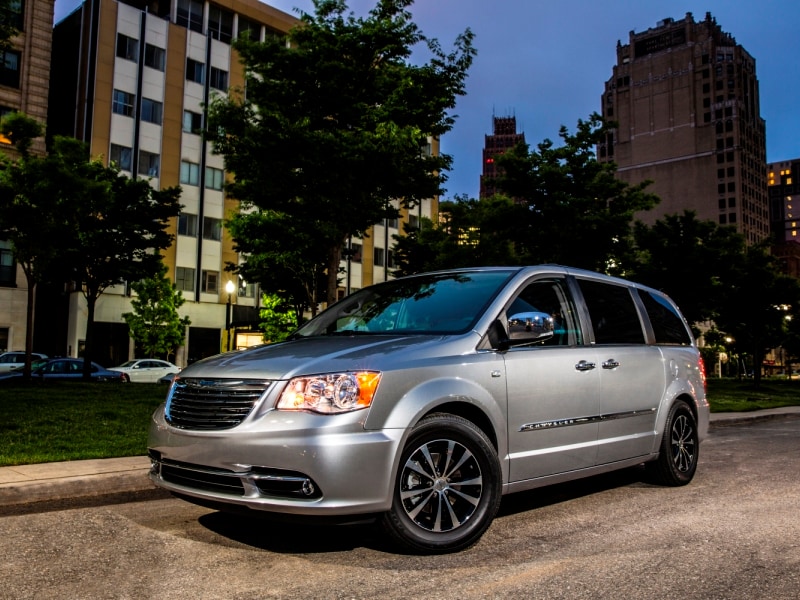 Photo by Chrysler
Dodge Grand Caravan
Perhaps it's fitting the Dodge Caravan, which was introduced back in 1984, is the oldest surviving minivan nameplate in America. The first to market, it was introduced as the "Caravan", with a long wheelbase variant called Grand Caravan. The short wheelbase Caravan version was eliminated when the current model debuted in 2008. Standard features include alloy wheels, roof rails, power rear windows, and power sliding doors. Among the options moms will appreciate most are a rearview camera system, a Blu-ray based DVD rear seat video entertainment setup, and blind spot monitoring. Power comes from Chrysler's 283-horsepower 3.6-liter V6 with 260 ft-lbs of torque. A six-speed automatic feeds the front wheels. If you like the Grand Caravan but have been on the fence about it, this might be your last shot at getting one. It has been reported production will end with the 2015s. Dodge Grand Caravan pricing starts at $21,395.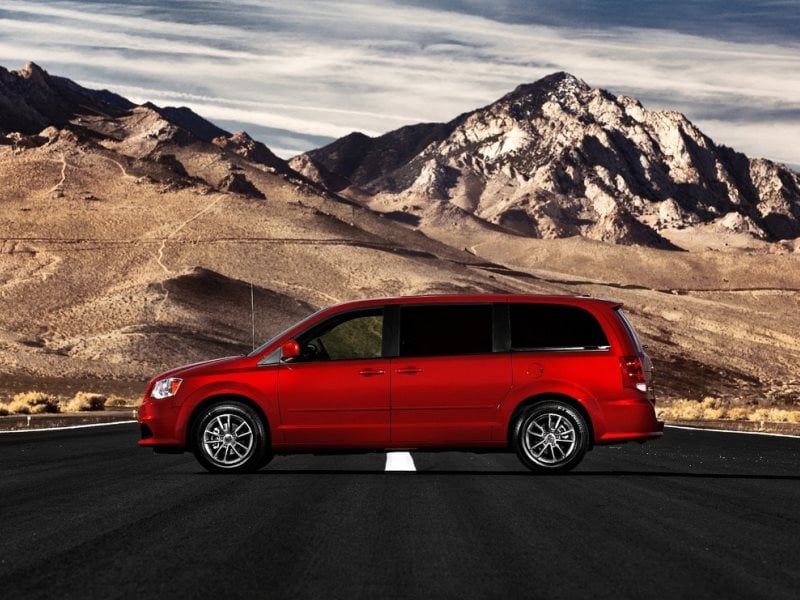 Honda Odyssey
Given the considerable might and insight of Honda's engineering teams, it comes as no surprise most critics laud Honda's Odyssey as the absolute best when it comes to minivans for moms – or anyone else. Redesigned for the 2014 model year, Odyssey seats up to eight in a three-row configuration. The second row seats can be spread apart to keep kids out of reach of one another, or create a middle aisle to ease access to the third row. Innovations like this have made Odyssey a front-runner for most of the lifetime of the nameplate. The front-drive powertrain uses a 248-horsepower, 3.5-liter V6 with 250 ft-lbs of torque. A six-speed automatic transmission is employed to feed power. Standard features include a rearview camera, Bluetooth audio streaming and phone connectivity, power adjustable front seats, a 60/40 folding third row seat, and two-zone air conditioning. Pricing starts at $28,975.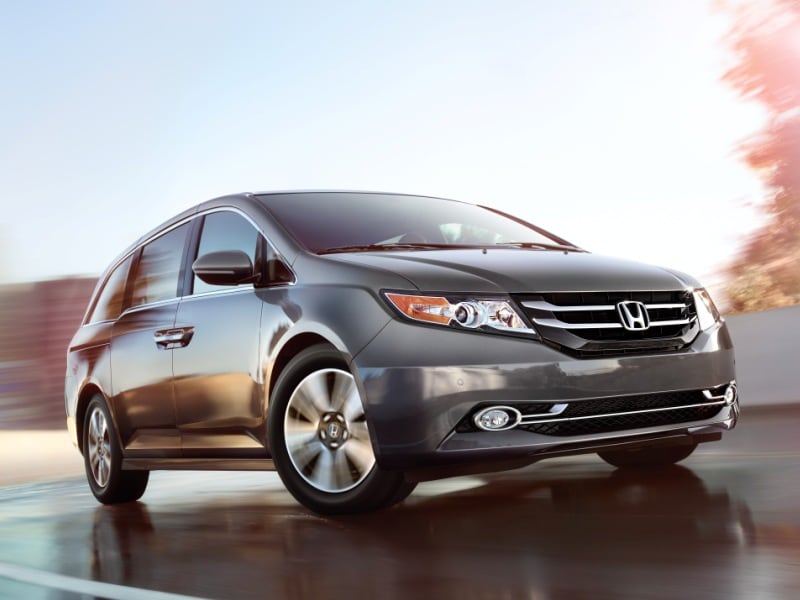 Kia Sedona
Leave it to a young upstart to see a niche and race to fill it. While most manufacturers have completely given over the minivan segment to Nissan, Toyota, Honda and Chrysler, Kia's all-new Sedona is a refreshingly nice offering. They are being kind of sneaky about it though; in an effort to broaden Sedona's appeal, Kia's design team gave it something of a crossover suv profile. As a result, Sedona is easily the most handsome minivan on the market. Sedona also boasts a strong value story—as you'd expect from a Kia. Power is generated by a 3.3-liter V6 producing 276 horsepower and 248 ft-lbs of torque. Its front wheels are fed through a six-speed automatic transmission. Moms will love the forward collapsing second row seats, the split-folding third row seat, rear air conditioning controls, Bluetooth telephony and audio streaming, rear parking sensors, and dual gloveboxes. Pricing starts at $26,100.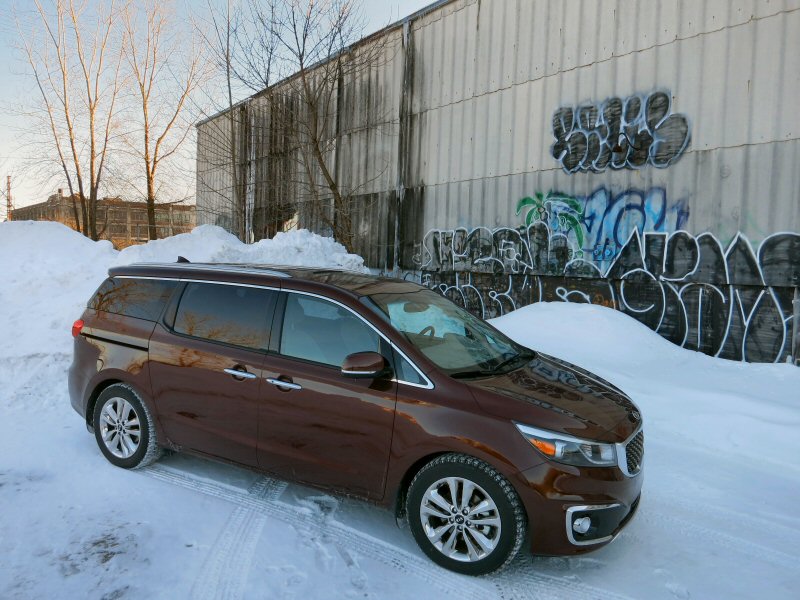 Photo by Benjamin Hunting
Mazda Mazda5
One of the things moms love about minivans is they handle so easily. Of course Mazda, with its reputation for building driver-oriented products, has to take it one step farther. The smallest minivan currently out there, Mazda's Mazda5 can also lay claim to the most engaging driving experience. Easy to park and maneuver, the Mazda5 boasts agility to go along with its third row of seats and easy to swallow price. Mothers will forgo seating for seven or eight, as the Mazda5 is only good for six, but it more than makes up for it by being fun to drive. Power comes from a 2.5-liter inline four with 157 horsepower and 163 ft-lbs of torque. The front-driver uses a five-speed automatic transmission. Available features include keyless entry, remote start, DVD entertainment, cruise control, automatic climate control, a rear parking sensor array, automatic xenon headlights and Bluetooth. Pricing starts at $21,240.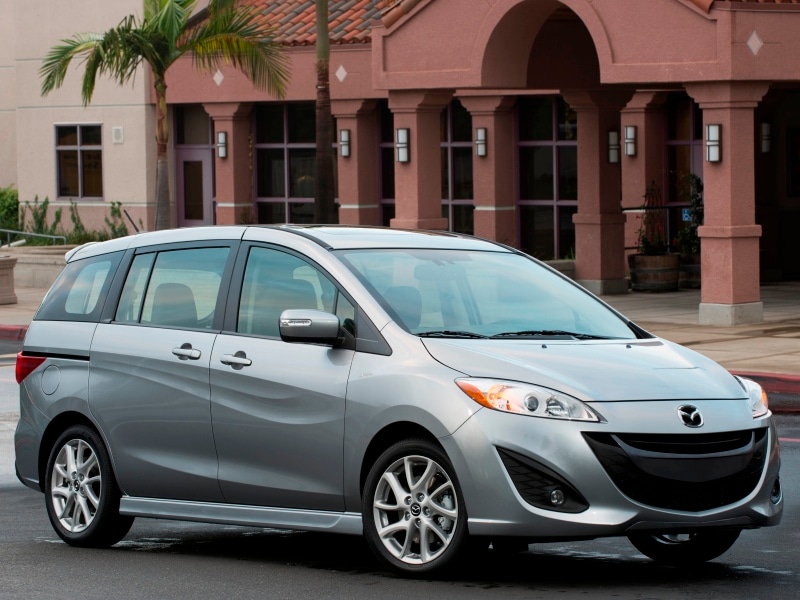 Photo by Mazda USA
Nissan Quest
Nissan is another company noted for placing driver enjoyment front and center in terms of product considerations. To that end, quietness, smoothness, sporty dynamics, and a broad array of active safety features make Nissan's Quest a strong consideration for moms shopping in this category. Giving the Quest a particular advantage in the interior flexibility department is the fact its second and third-row seats fold completely flat. While this does also mean less overall cargo space, moms won't have to wrestle with the seats trying to remove them when they need to carry more cargo than kids. Power comes from a 260-horsepower 3.5-liter V6 with 240 ft-lbs of torque. A continuously variable transmission routes power to the front wheels. Available features include video entertainment, keyless entry and ignition, and a smart tire-pressure monitoring system that beeps the horn when you've inflated a tire to its proper pressure. Pricing starts at $26,530.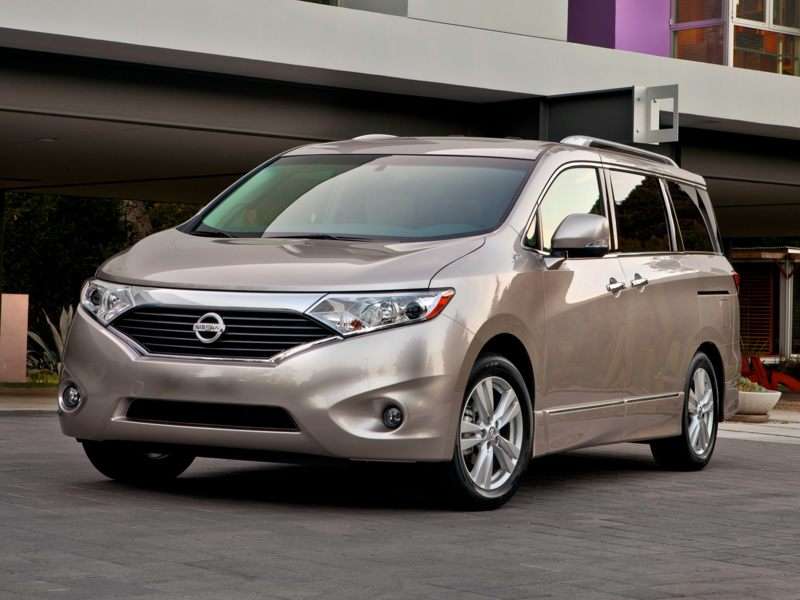 Toyota Sienna
When it comes down to it, every product here has the goods to make a strong claim for itself among the best minivans for moms. With that said however, Toyota's Sienna does come to market with a uniquely distinguishing feature. Of all the players in the family minivan segment (OK, all seven of them), only one offers the option of an all-wheel drive powertrain—Toyota's newly revamped Sienna. Power for Toyota's family hauler comes from a 3.5-liter V6. Output is 266 horsepower and 245 ft-lbs of torque. The engine is mated to a six-speed transmission, which feeds either the front- or all four wheels in all-wheel drive models. Savvy moms will appreciate the new interior décor, along with an extensive features list, which includes a three-zone automatic climate control system, a touchscreen audio system, a rear view camera, blind spot monitoring, video entertainment, and automatic headlights. Pricing starts at $28,600.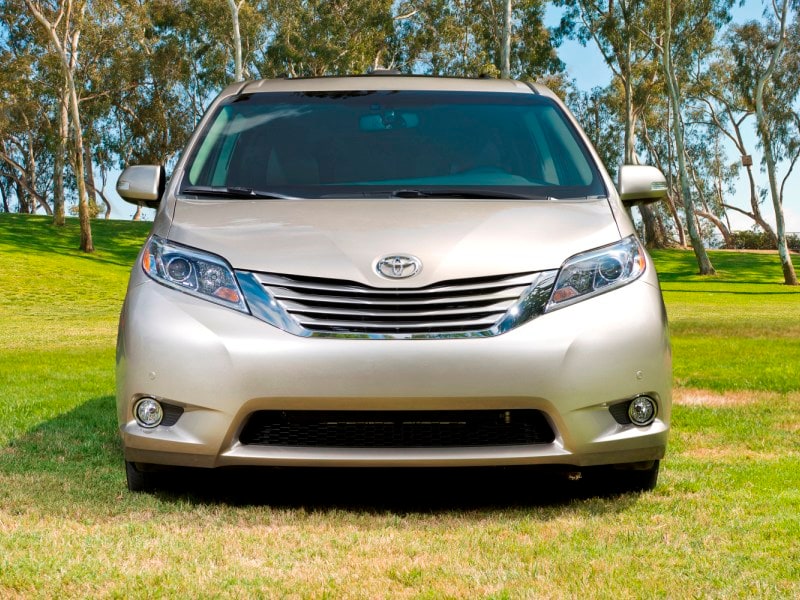 Photo by Toyota
But Wait, There's One More To Consider…
While technically not a minivan, the Dodge Journey does in fact ride upon the platform vacated by the short wheelbase version of the Dodge Caravan, but conventionally opening rear doors replace the sliding doors on the sides (just as they were employed on the original Caravan). Capable of seating up to seven, it might be a stretch to include the Dodge on a list of the best minivans for moms, but with so few minivan offerings out there, it does rate a mention. Power comes from a choice of two engines; a 173-horsepower, 2.4-liter four with a four-speed automatic transmission; or a 283-horsepower, 3.6-liter V6 with a six-speed automatic. Front drive is standard, though all-wheel drive is offered with the V6. Heated exterior rearview mirrors, keyless entry, pushbutton start, cruise control, and a dual-zone climate control system are among the standard features. Pricing stats at $20,295.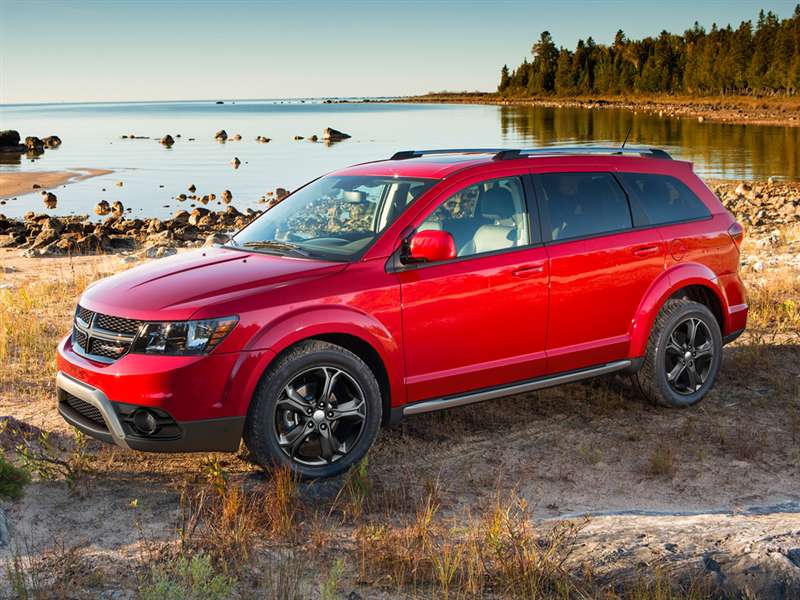 Conclusion
So there you have it. Whether you call it natural selection, survival of the fittest, or simply a case of the cream rising to the top; today's minivans are by far the best ever offered. With outstanding accessibility, proven utility, and astonishing interior flexibility, these are quite possibly the best family vehicles ever made. Remarkably, the minivan concept goes all the way back to a vehicle called the Stout Scarab from 1936. The model featured a removable table and second row seats capable of swiveling 180 degrees to the rear. (Interestingly Chrysler also "introduced" the feature – as Swivel 'n Go.) The minivan was a good idea back then, and for those needing the most flexible platform possible to manage household needs today, the best minivans for moms are still good ideas today.