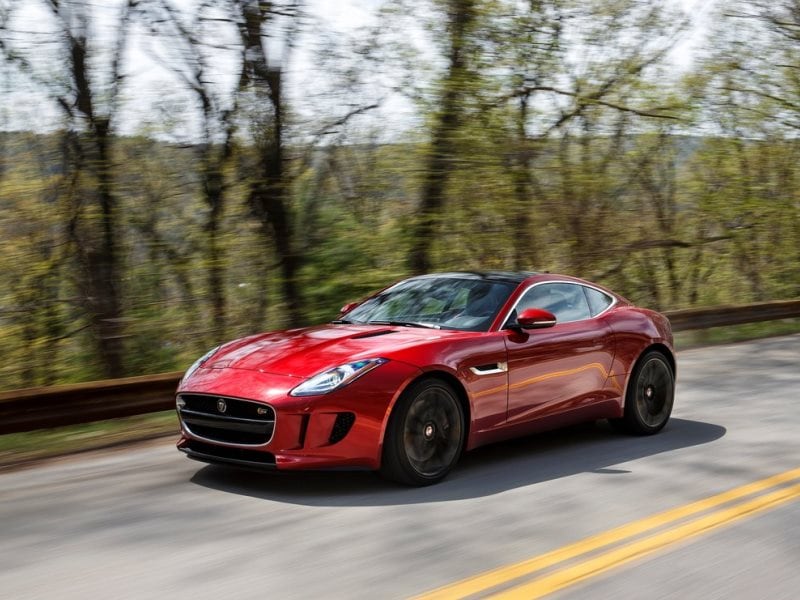 Photo by Jaguar Land Rover
The appeal of a sports car is pretty obvious—driving pleasure. If you consider driving a form of entertainment rather than a task to be endured; the odds are good a sports car is on your wish list. Of course, if you can only afford to have one car, this can be troublesome. Many sports cars make you suffer an abundance of compromise to avail yourself of their pleasures. Maladies such as limited passenger capacity, limited cargo capacity, and tricky ingress and egress make certain sports cars terrible daily drivers. However, there are models offering reasonable cargo capacity, remarkable comfort, and easy access. These are the best daily-driver sports cars for 2016.
Audi R8
The second generation Audi R8 bows for the 2016 model year. Even with its exotic car good looks and exceptionally capable engines, the Audi R8 has always felt more like a mainstream car in terms of comfort and convenience when you're at its controls. One of the best daily driver sports cars for 2016, the new Audi R8 is some 100 pounds lighter than its predecessor and more powerful. The V8 engine has been dropped in favor of the V10. The base configuration makes 532 horsepower, while the more aggressively tuned version is good for 602. All-wheel drive and a seven-speed automated manual transmission complete the powertrains. Pricing for 2016 has yet to be announced, but the 2015 model started at $115,900.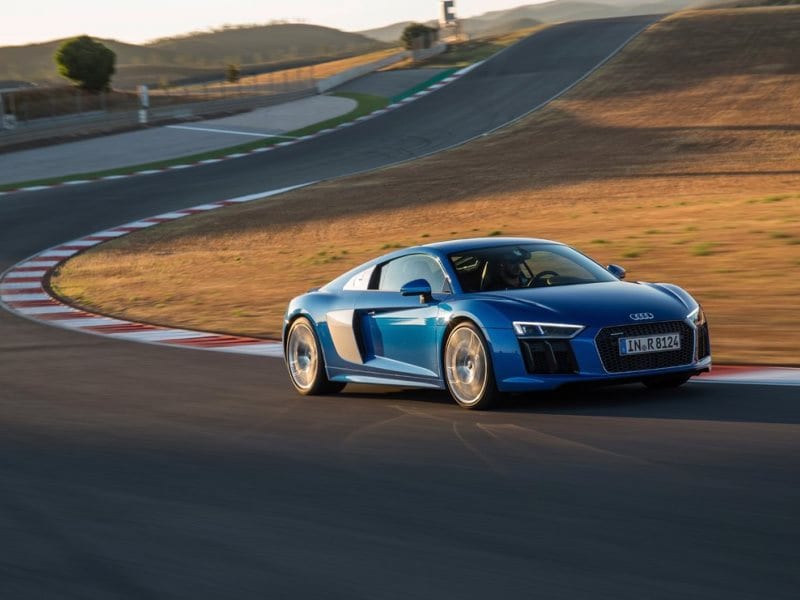 Audi TT-S
The distinctively styled Audi TT—in our opinion—is more of a GT car unless you order the TTS Coupe variant with the 292-horsepower turbocharged inline four, which is capable of producing 280 ft-lbs of torque. The 2016 Audi TTS comes only as a coupe with all-wheel drive and a six-speed automated manual transmission. While we will be the first to admit there are a number of other cars on this list in the same price range as the TTS with more—shall we say—engaging performance potential, the Audi is beautifully finished, comfortable, and offers a pleasant ride quality. It's also a remarkably competent daily driver, while still delivering big on the fun-to-drive factor. Pricing starts at $52,825.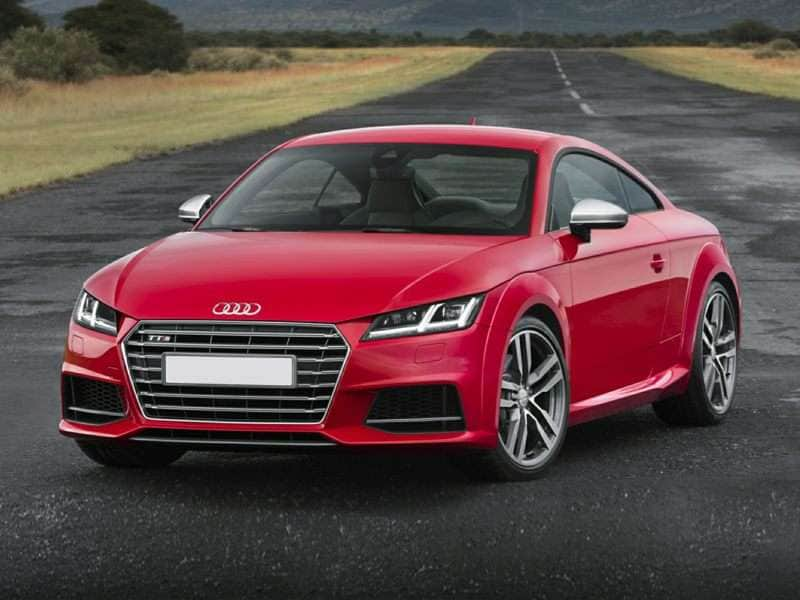 BMW Z4
In addition to being one of the best daily driver sports cars for 2016, the BMW Z4 is two cars in one. With its folding hardtop, the BMW Z4 presents itself as both a coupe and a convertible. Classic long nose, short rear deck styling, exceptionally refined engine choices, and rear wheel drive make the BMW Z4 a true sports car in every sense. Meanwhile, the BMW roadster also delivers a supple ride quality, a relatively spacious interior environment, and outstanding attention to detail. Engines range in output from 240 horsepower to 335. Transmissions for the rear-drive powertrain include a six-speed manual, an eight-speed automatic, and a seven-speed automated manual. Pricing starts at $49,700.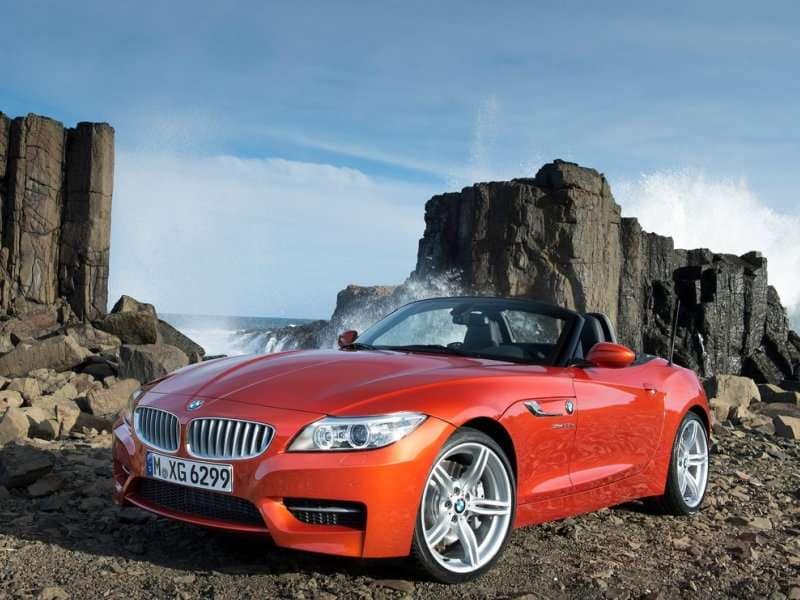 Chevrolet Corvette
The Chevrolet Corvette kicks the crap out of every other car in its price range—and more than a few costing even more. It can be a demure sophisticate when you need it to be and a raucous provocateur when you want it to be—at the touch of a button (well, actually, the turn of a dial, but we digress). Offered as a coupe or convertible, the 2016 Chevrolet Corvette is easily one of the best daily driver sports cars, as well as one of the best sports cars—period—for 2016. Power ranges from 455 horsepower to 650. All Corvette models use rear-wheel drive and a choice of a seven-speed manual, or an eight-speed automatic transmission. Pricing starts at $55,400.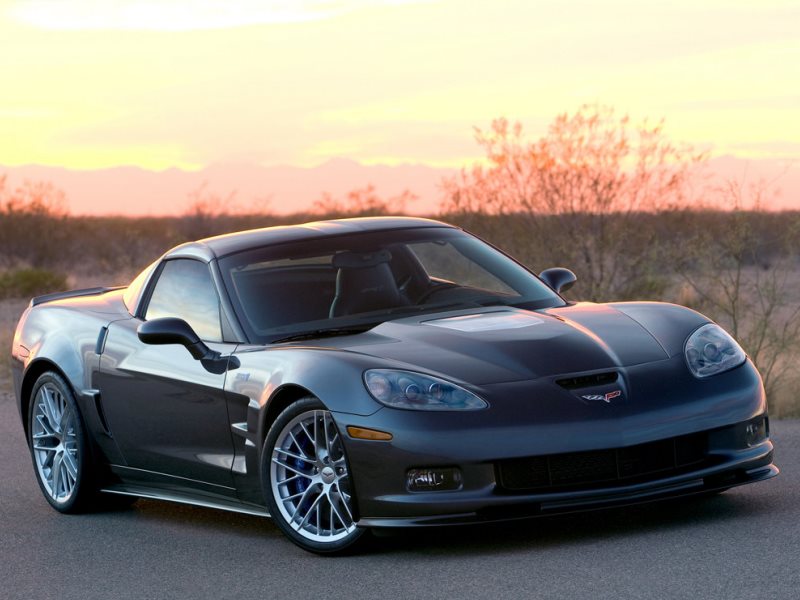 Jaguar F-Type
Jaguar has long been noted for its ability to combine ferocity and civility in the same package. To date, one of the most brilliant executions of this trait is the company's F-Type sports car. For the 2016 model year, Jaguar has further broadened its capabilities with the addition of all-wheel drive and manual transmission offerings. Meanwhile, the F-Type's passenger compartment is exceptionally comfortable, there's more than enough space for two people, and even with its high cornering limits, the Jaguar exhibits exceptional grace in both coupe and convertible forms. Engines range in output from 340 horsepower to 550, ensuring more than enough pace to satisfy even the most ardent sports car fans. Transmission choices are a six-speed manual and an eight-speed automatic. Pricing starts at $65,000.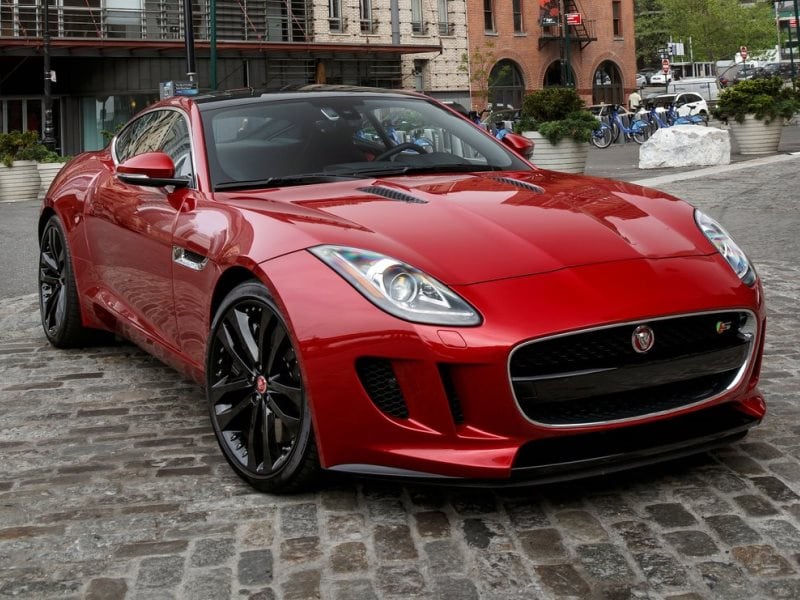 Mazda MX-5 Miata
While the Miata has always been a favorite among sports car fans, the first model kind of came up short in terms of being a realistic daily driver. However, the all-new MX-5 model does make our list of the best daily driver sports cars for 2016. The agile little roadster has just enough trunk space and room in the cabin to make commuting bearable, especially if you choose to take the long way home a few times a week—which, you most assuredly will want to do as often as possible. Power comes from a 2.0-liter, 155-horsepower inline four-cylinder with 148 ft-lbs of torque. A six-speed manual transmission and rear-drive are standard; a six-speed automatic with paddle shifters is optional. Pricing starts at $24,915.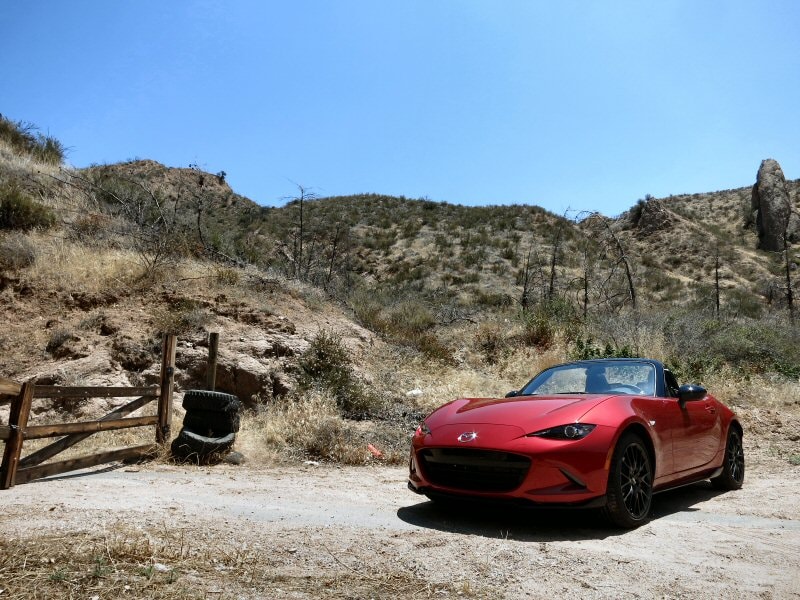 Photo by Benjamin Hunting
Mercedes-Benz SL
Yes, it can cost as much as a home in a nice town in Texas, and we do wish it was styled as gracefully as a number of its forebearers. However, we have to admit, the 2016 Mercedes-Benz SL is the most well-rounded car on the market today. Comfort? Check. Power? Check. Handling? Check. Luxury? Check. High-tech driver's aids? Check. Supercar status? Check. For two people, the 2016 Mercedes-Benz SL does anything you ask of it—with an incredible amount of bandwidth to spare. It's a convertible, but the folding hardtop also makes it a coupe. Engine choices range from a 340-horsepower turbocharged V6, to a turbocharged V12 with 738 ft-lbs of torque. The rear drive SL runs a seven-speed automatic transmission. Pricing starts at $85,050.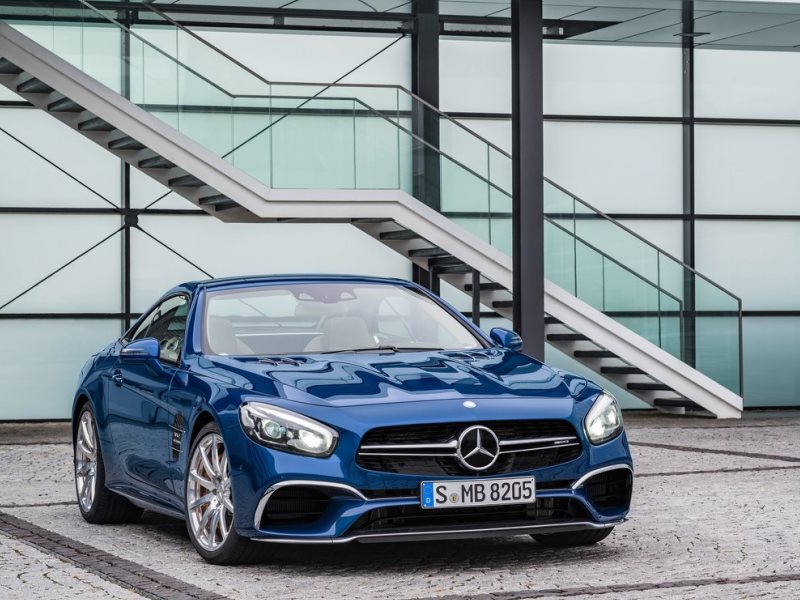 Mercedes-Benz SLK
Looking for all the world like a 7/10 SL (which is barely a compliment these days), the 2016 Mercedes-Benz SLK offers many of the attributes of its big brother at a more relaxed price point. For the 2016 model year, Mercedes is offering the SLK-Class roadster with a new 241-horsepower turbocharged 2.0-liter inline four-cylinder engine in the States. The manual transmission option has been dropped, however, so all SLK roadsters now come with a nine-speed automatic transmission and rear-wheel drive. The SLK can also be had with a 302-horsepower 3.5-liter V6 and 5.5-liter V8 good for 415 horsepower. Pricing starts at $47,000.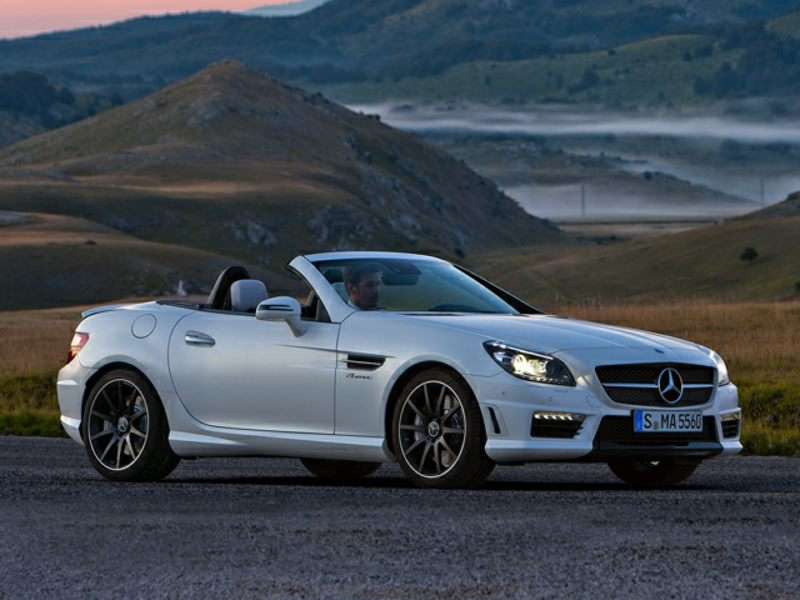 Photo by Mazda USA
Nissan 370Z
The 2016 Nissan 370Z is in a category unto itself. Any other two-seat sports car with similar power costs considerably more; meanwhile, the sporty cars priced similarly can't be considered sports cars. This current version of the Z has been with us for going on seven years now and an erosion of its perceived refinement has occurred. To help counter this, Nissan has fitted the 370Z with noise cancelling and sound enhancement for 2016. Power comes from a 3.7-liter V6 with 332 horsepower and 270 ft-lbs of torque. The rear drive powertrain is offered with a choice of a six-speed manual, or a seven-speed automatic transmission. Pricing starts at $29,990.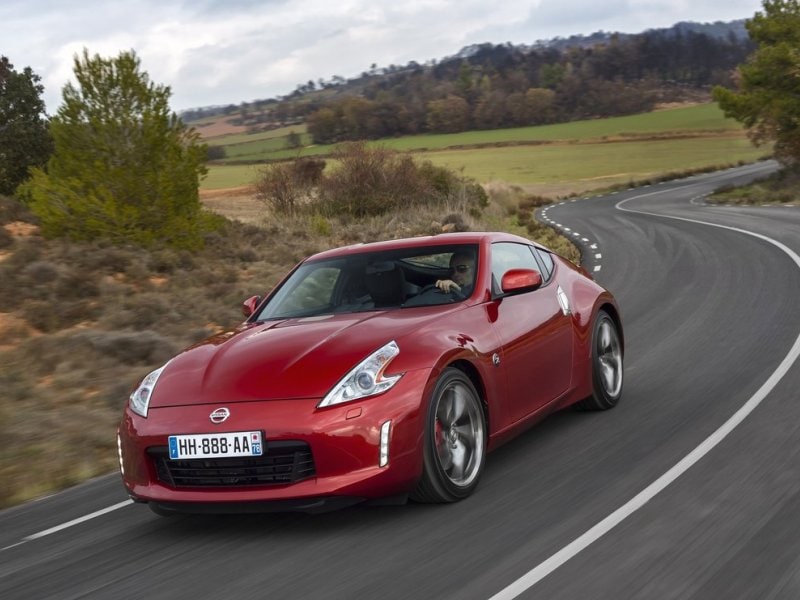 Porsche Boxster/Cayman
Critics everywhere have declared Porsche Boxster the best sports car you can buy today. In a Boxster, every journey becomes an event—even if you're just going to Papa Murphy's to pick up a pizza. Ditto its hardtop counterpart—the Porsche Cayman. Yes, there are faster cars in the price range—most notably the Corvette. But the Corvette just doesn't feel as polished as the Boxster or Cayman. And, when it comes to sports cars, sophistication trumps outright speed every time. The mid-engine rear-drive Porsche cars offer either a six-speed manual, or a seven-speed automated manual transmission. Engines range in output from 265 horsepower to 375. Pricing starts at $52,100.