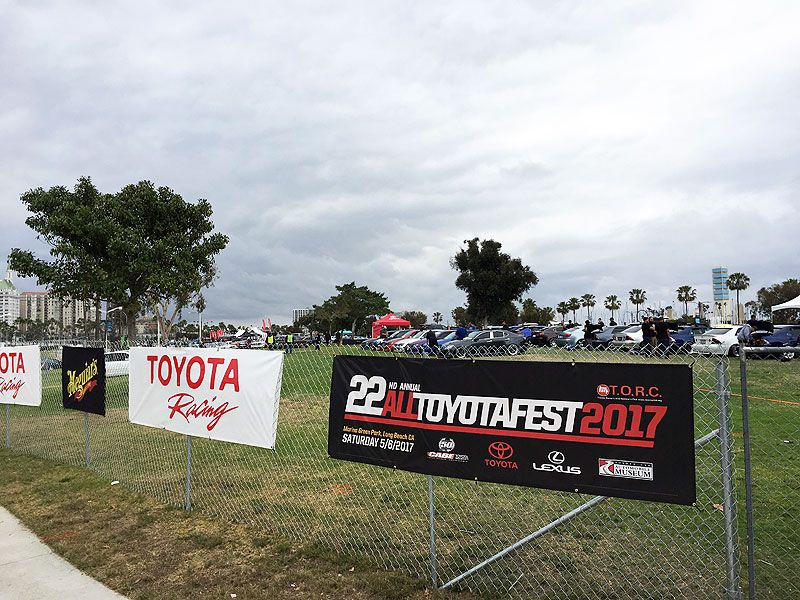 1 2017 All Toyotafest by Scott Oldham ・ Photo by Scott Oldham
Every year for more than two decades, Toyota enthusiasts from all over the country gather in Long Beach, California for All Toyotafest, the nation's largest Toyota-only car show.
Organized by the Toyota Owner's & Restorer's Club, this year the 22nd Annual All Toyotafest was the largest ever with well over 500 cars filling the massive Marina Green Park just across the harbor from the majestic Queen Mary.
With rain clouds looming we arrived early to look around and photograph the best cars before the big crowds arrived.  The show car line already stretched half the length of Shoreline Drive with beautifully modified Toyotas, Scions and Lexuses.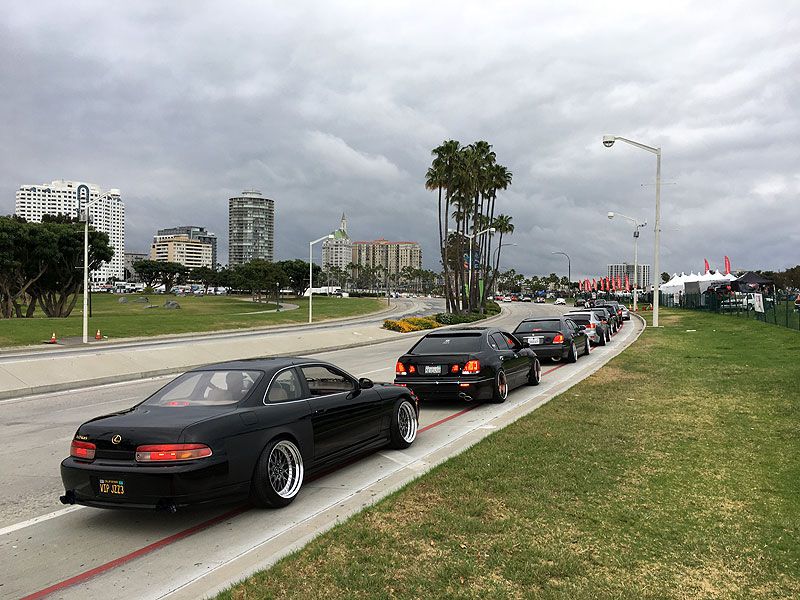 Photo by Scott Oldham
The Facebook and YouTube famous 10 hour 2017 Lexus RC350, which was completely modified live and in real time as the world watched back in March, was displayed in the Lexus booth. The car received a new suspension, wheels, tires, engine mods and full wrap. It looks great in person.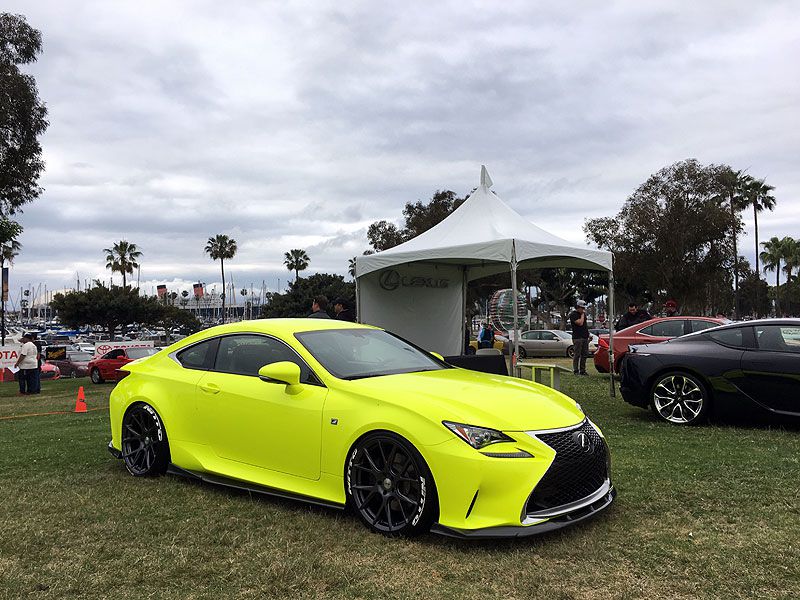 Photo by Scott Oldham
Also in the Lexus booth was the all-new and drop dead gorgeous 2018 Lexus LC 500, the brand's new super coupe. The rear-wheel drive four-seater is powered by a 471 horsepower 5.0-liter V8 and a 10-speed automatic transmission. Prices start at $92,000.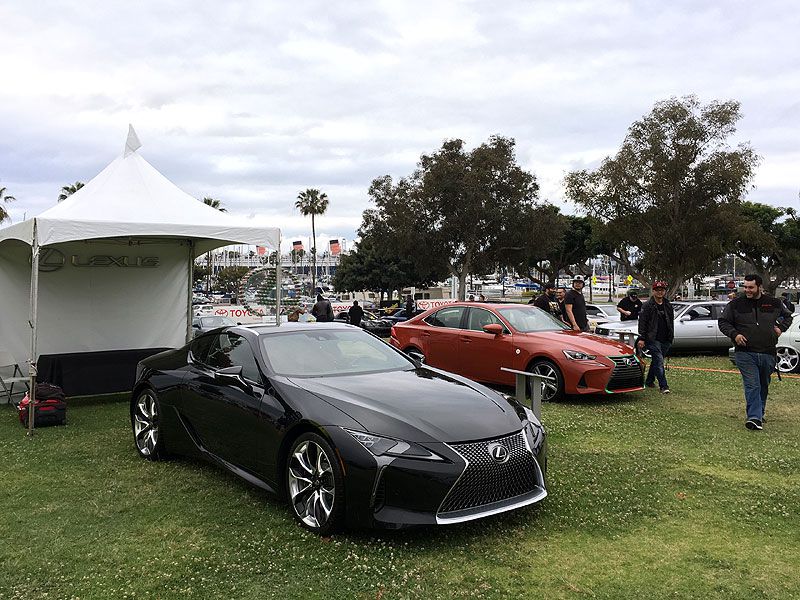 Photo by Scott Oldham
The Toyota USA Automobile Museum also sponsored the event and brought out numerous classics from its sizable collection. Two of my favorites were this perfectly restored and very red 1965 Toyota FJ45 Land Cruiser pickup and this blue and white 1964 Toyota FJ45 Land Cruiser. Both cost about $3,500 back in the day and are powered by an inline six-cylinder making 135 horsepower.
Photo by Scott Oldham
Over in the Toyota booth we found this slightly modified example of the brand's newest small crossover, the 2018 Toyota C-HR. This little four-door hatchback just hit the market and is proving popular with its exciting design and peppy 144 horsepower 2.0-liter engine. This one looks great on a set of custom wheels.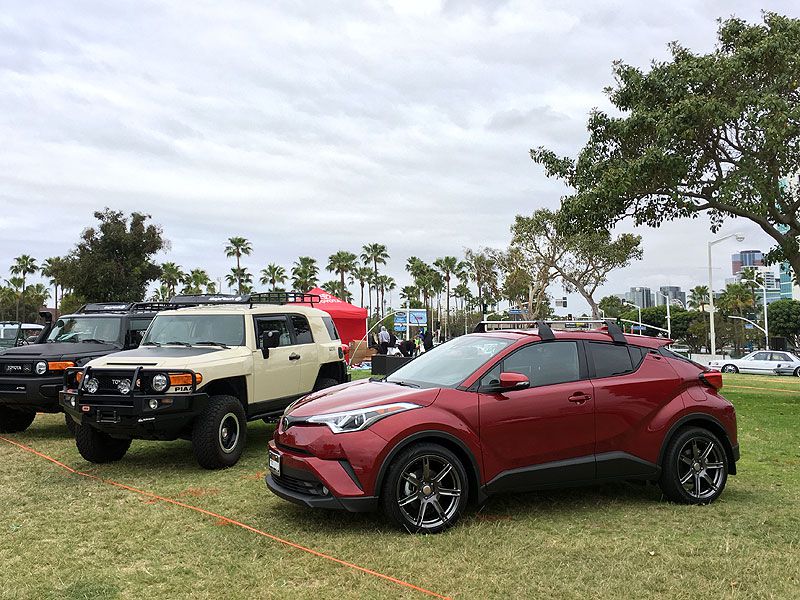 Photo by Scott Oldham
What goes on at a car show? Well…this. People stand around and talk about cars. Brandon Elzner's mildly modified 1989 Supra sure was popular. Sold from 1986-1993, the second-gen Supra still has a strong following. As you can Elzner's was one of many examples that made the show.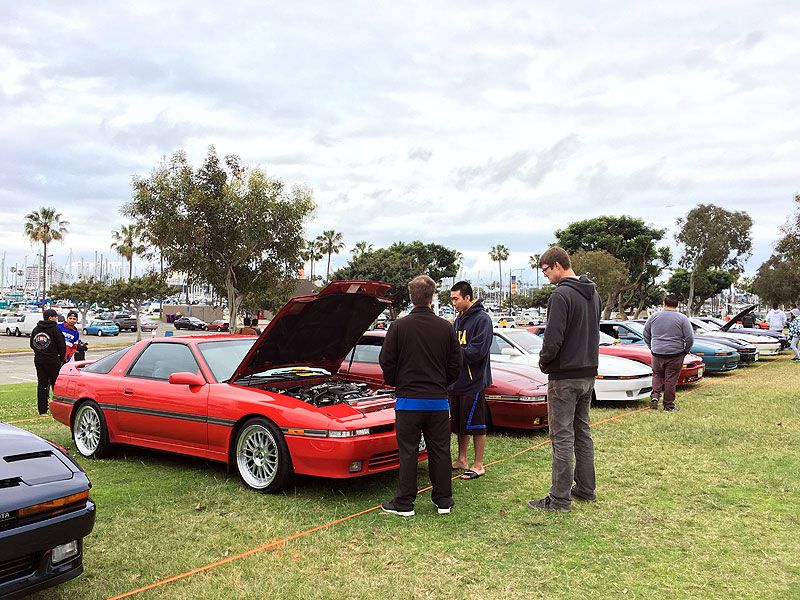 Photo by Scott Oldham
This beast is an extensively modified 2017 Toyota Tundra. Among its impressive aftermarket hardware is a long travel suspension system from Camburg, as well as the brand's billet race hubs and rear end housings. Under the hood is a Magnuson supercharger that pumps up the Tundra's 5.7-liter V8 to 550 hp.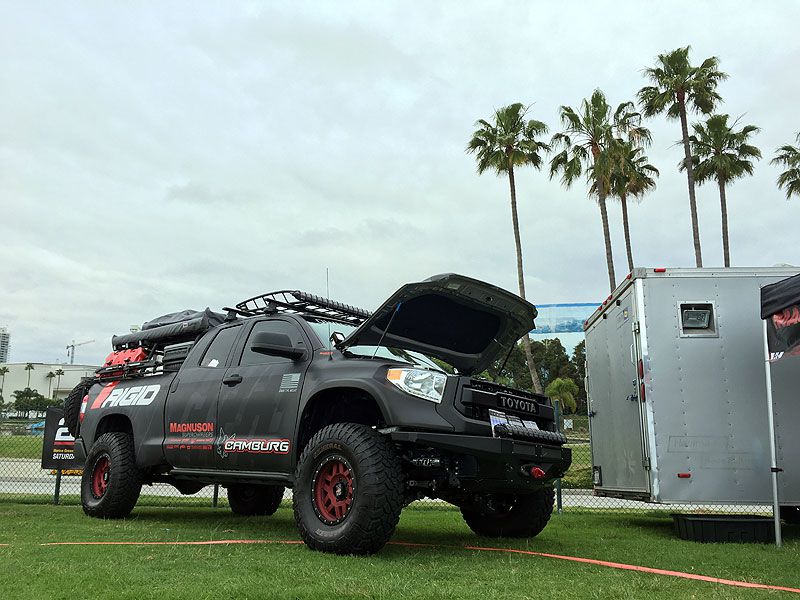 Photo by Scott Oldham
Who says minivans can't be cool? This Toyota Sienna R-Tuned has been made racetrack ready by the folks inside the auto manufacturer and DG-Spec, a performance shop in Southern California. Aftermarket Enkei wheels, Nitto tires and MCS suspension have been installed along with a roll-bar, racing seats and seat belts.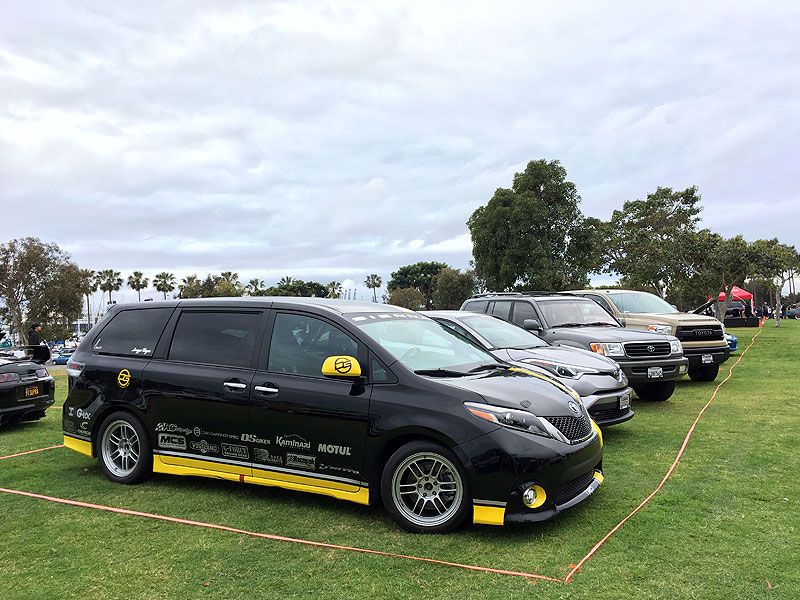 Photo by Scott Oldham
If a racer minivan isn't weird enough, how about a one-off six-wheeled and stretched classic Toyota Land Cruiser with two rear axles? This one was brought out by the gang at Specter Off-Road, a Land Cruiser Parts and Accessories company headquartered in nearby Chatsworth, CA since 1983.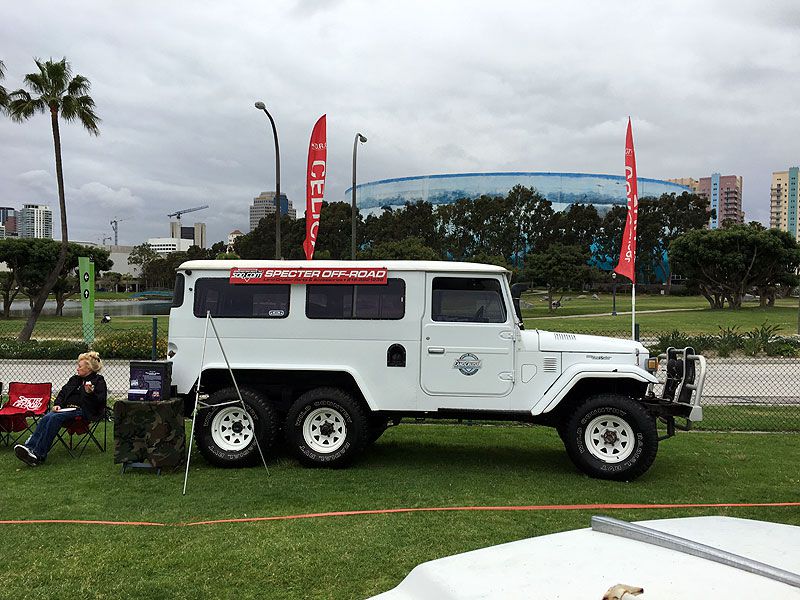 Photo by Scott Oldham
Not everything at a car show is bright and shiny. Not anymore. Original classics, like this rusty old Land Cruiser pickup, are all the rage. And the more original they are the more popular they are. Oh, and that's not rust, it's patina. As the old saying goes, they're only original once. If anyone restores this thing kill them.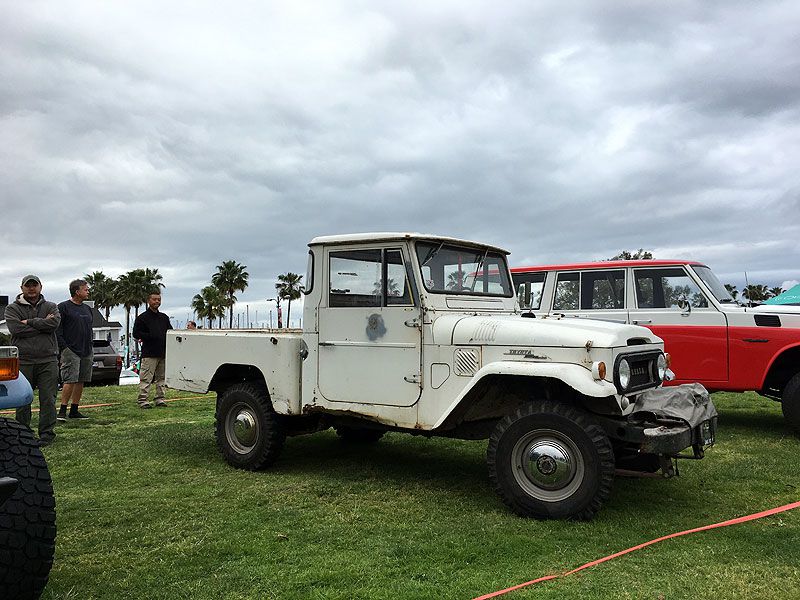 Photo by Scott Oldham