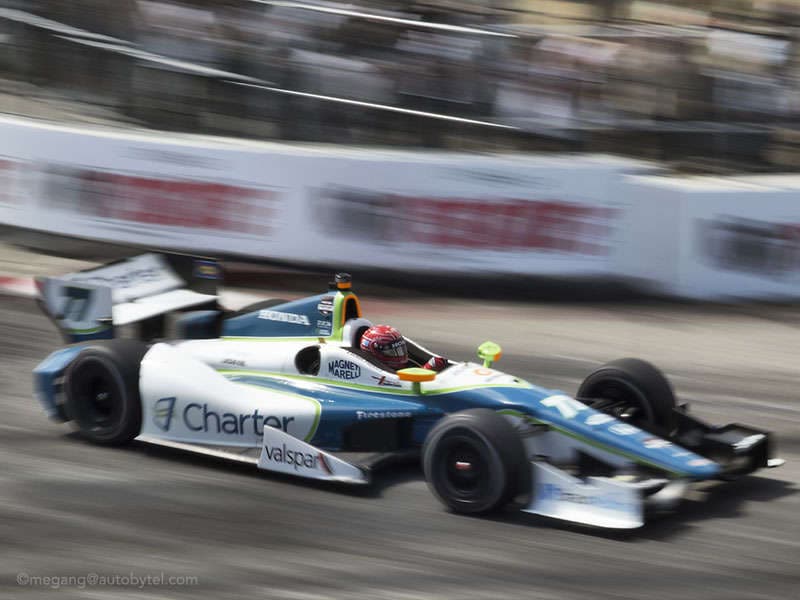 The 40th Toyota Long Beach Grand Prix was held April 11-13, 2014, with a weekend full of live music, celebrities, a lifestyle expo, and, of course, a total of six races. In this photo: Simon Pagenaud is almost a blur coming into Turn 6 during the Grand Prix.
Photo: Megan Green
There were special events surrounding the races all week. Thursday night, select race cars were exhibited on the streets of downtown for "Thunder on Pine." Their drivers were on hand for pictures and autographs.
Photo: Megan Green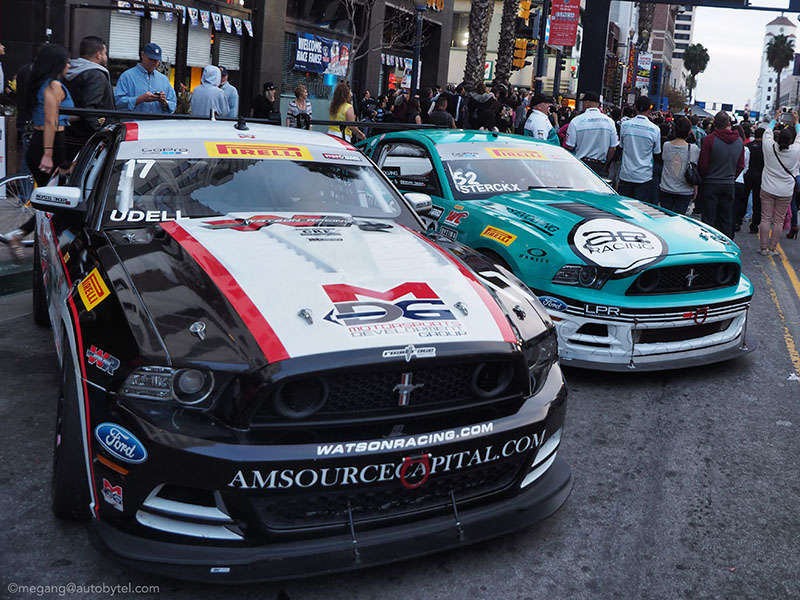 Crowds were wowed as freestyle motocross drivers skillfully jumped and flipped through the air. Afterwards, bands played on two stages for the rest of the evening.
Photo: Megan Green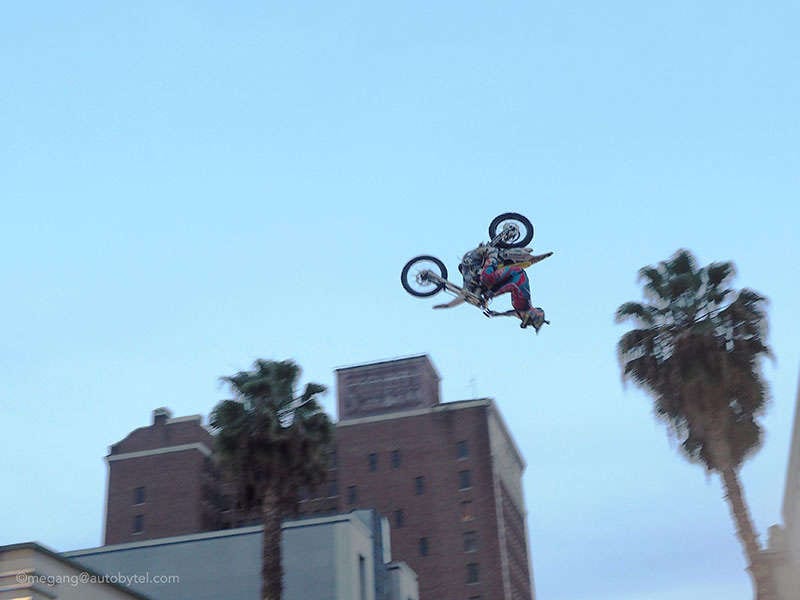 Saturday's Pro/Celebrity event featured names such as Adrien Brody, Vanessa Marcil, Rutledge Wood, and Al Unser Jr. - who  won at Long Beach six times - racing against each other in Scion FR-S's with custom livery.
Photo: Megan Green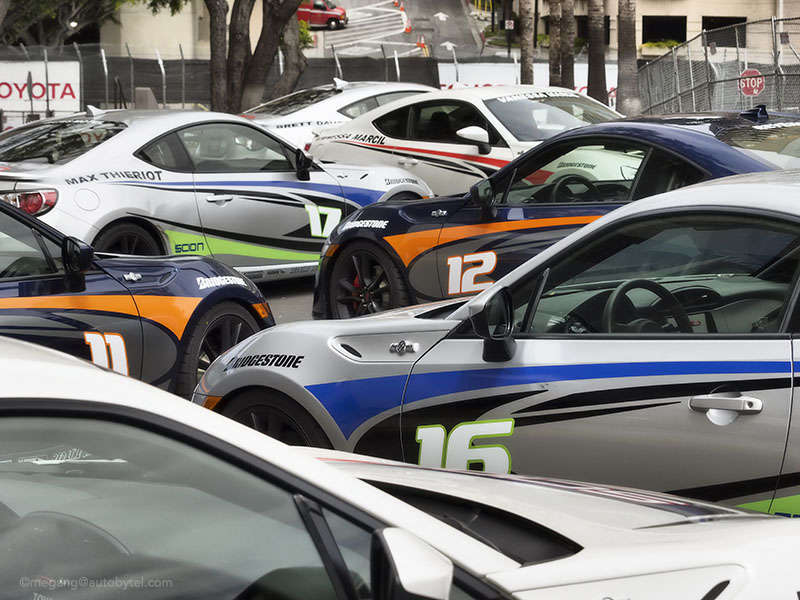 Autobytel got a special look behind the scenes with the Mazda SkyActive D - check out the video(s) here. It later raced in the Tequila Patrón sports car Showcase, finishing eighth in the Prototype (P) class, which now combines Grand-Am Daytona Prototypes with American Le Mans Series P2 and DeltaWing.
Photo: Megan Green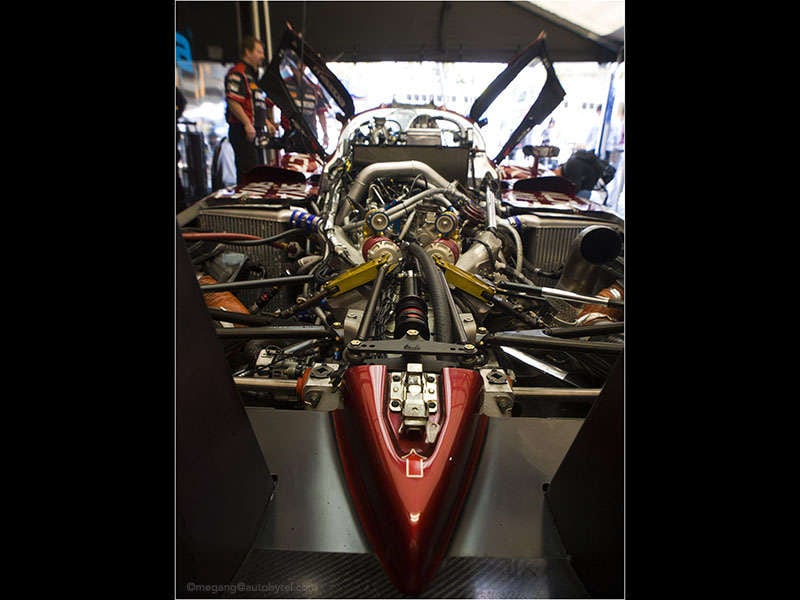 The SRT Viper Team - Marc Goossens, Dominik Farnbacher, Jonathan Bomarito, and Kuno Wittmer - spoke during a VIP Q&A before the Tequila Patrón Sports Car Showcase, with Goossens and Farnbacher finishing seventh in GTLM (ALMS GT class.)
Photo: Megan Green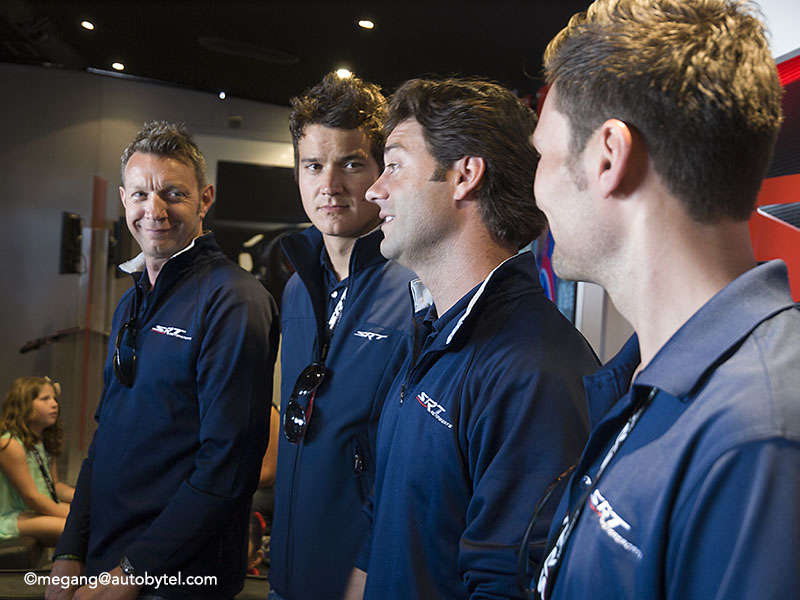 Driver Ryan Dalziel and crew practices changing drivers minutes before heading out to race.
Photo: Megan Green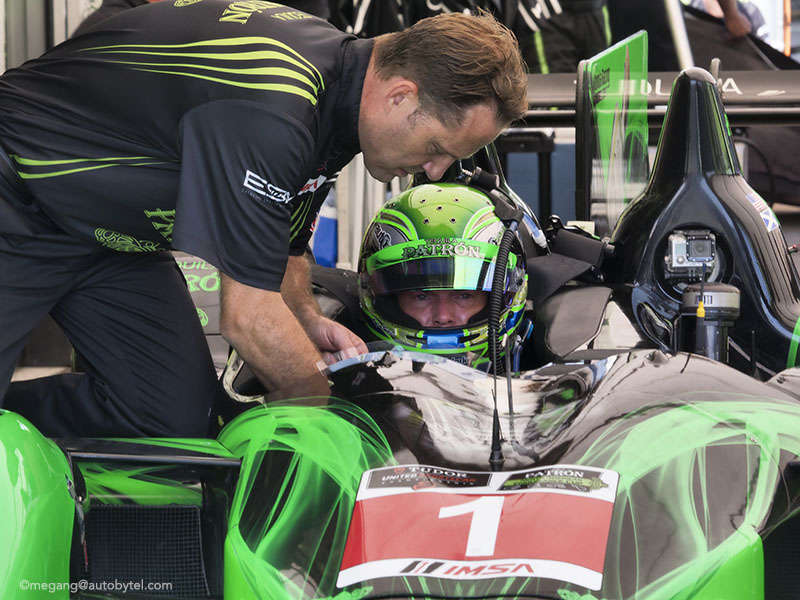 The #3 Corvette C7.R driven by Jan Magnussen and Antonio Garcia is pushed out of the paddock, ultimately winning the GTLM class in the Tequila Patrón Sports Car Showcase.
Photo: Megan Green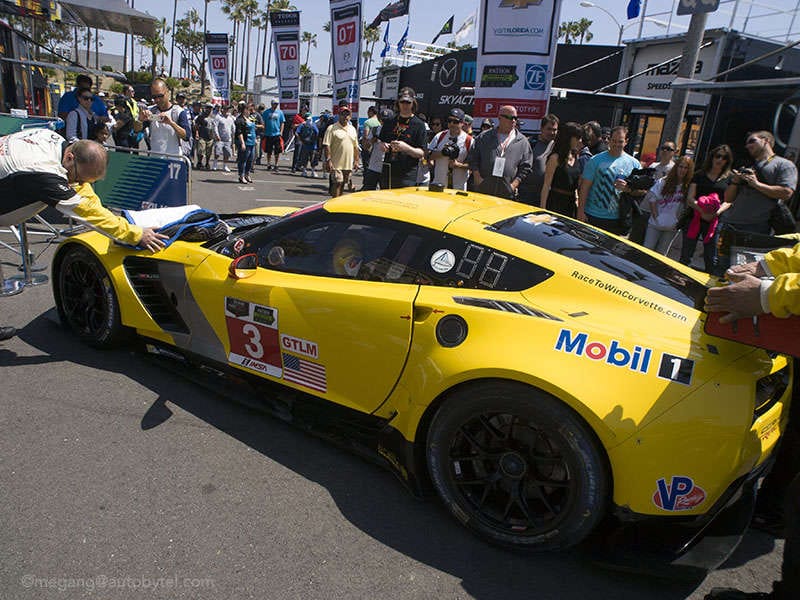 John Edwards and Dirk Müller head into Turn 10, finishing 2nd behind the Corvette in the BMW Z4 GTE.
Photo: Megan Green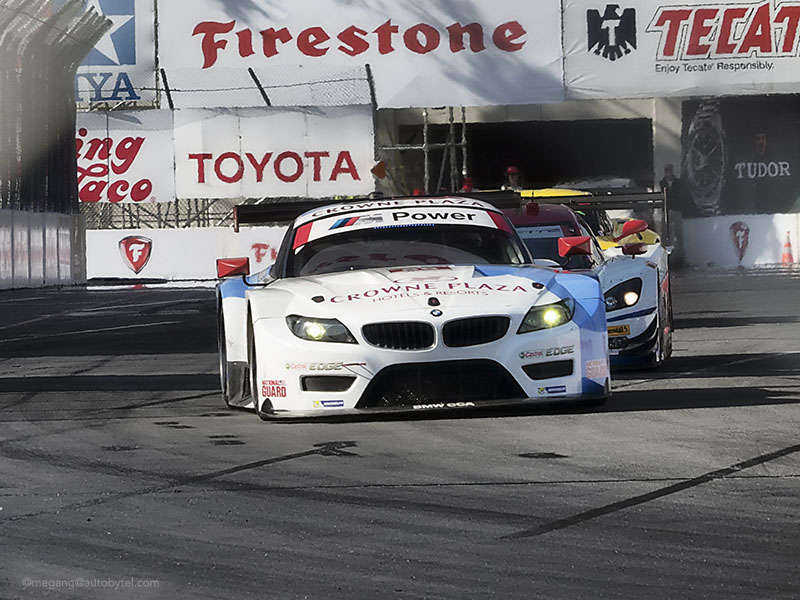 A last glimpse of burning rubber from Saturday.
Photo: Megan Green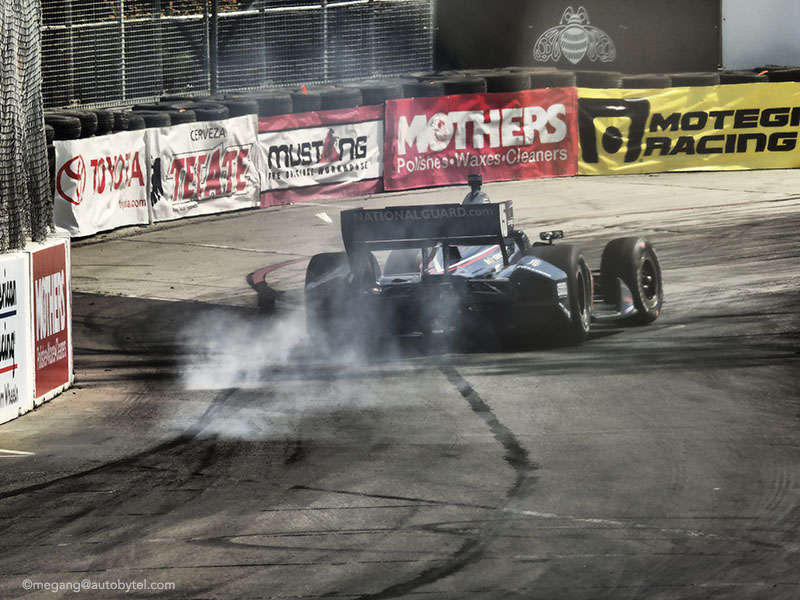 The course is a 1.968 mile street circuit course featuring 11 turns by the Port of Long Beach. Some residents of apartment buildings near the course have a birds-eye view of the race. The hum of the engines can be heard throughout Long Beach during race week.
Photo: Megan Green