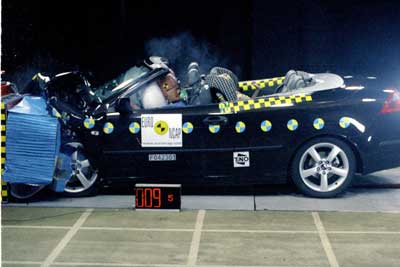 "It's got side airbags and stability control? Great. Now how about that rear DVD system to keep the kids out of my hair?" As shoppers, we focus more on what we can see and touch rather than those hidden bits and pieces that make sure we walk away from a head-on collision with a concrete wall. A salesperson's cursory description of a vehicle's safety features is good enough for most of us, but by golly we'll spend ten minutes making sure the audio system offers concert hall quality sound. And then there's that split-second impact with a guard rail at 60 mph. After spinning off of the road and slamming into a tree, top notch sound still plays out of those premium speakers and, thankfully, you're still around to hear it – you're not like the 42,636 people who died in vehicle crashes in 2004. All of a sudden there's a profound appreciation for the seatbelt around your body, and the now-deflated airbags hanging from the roof and the steering wheel. If we, as car shoppers, spent half as much time focusing on the workings and limitations of features like stability control and antilock brakes as is dedicated to figuring out how to operate the navigation system, we'd likely be much better off. And, as discussed on page 2, even a quick click of the trusty old seatbelt would benefit thousands of drivers. Fact is, safety features save lives. With data gathered from the National Highway Traffic Safety Administration (NHTSA) and the Insurance Institute of Highway Safety (IIHS), we've compiled a list of the five top safety systems in terms of estimated lives saved annually. Also included are various items for which hard data is not available, though given a choice of having a vehicle with or without them, we'd undoubtedly check off the option box every time. On a side note, you may notice that antilock brakes are absent from our list. According to the IIHS, vehicles equipped with antilock brakes are actually likely to be involved in fatal single car accidents. The possible causes range from incorrect use of the system (pumping the brakes), feeling the ABS kick in and subsequently releasing brake pressure too soon, or falsely assuming that antilock brakes will offset the effects of aggressive maneuvering that results in a spin.
Seatbelts
Seatbelts are the most basic of all vehicle safety systems. Get in the car, pull the belt over your body, click it in, and you're done. Easy, right? Right. But still people forget, or they don't like that "constrained" feeling, or they oppose the law telling them what to do in their own car. Fair enough, though forgetting seems to be a stretch, since most new autos come with some sort of seatbelt reminder chime or warning light. Clearly they're unaware of the fact that 55 percent of 2004's highway fatality victims were not wearing seatbelts, and NHTSA's estimation that 14,570 individuals were saved in 2002 simply by being buckled up. That statistic is due in no small part to seatbelt laws in 22 states, where police can pull over a vehicle when the occupants aren't wearing a seatbelt. In these states, the men and women in blue don't need to justify their action with a faulty headlight or a failure-to-signal violation. Advancements associated with seatbelts include pretensioners, load limiters, and three- and four-point harnesses. Upon impact, pretensioners tighten the seatbelt to remove slack that could allow for harmful body movement. After the impact, load limiters allow for a bit of give to lessen pressure on the occupant. Three-point seatbelts, those that cover a passenger's chest and lap, reduce front occupant fatality risk by 45 percent in passenger cars (compared to unbelted passengers), 44 percent for rear seat passengers, and 15 percent compared to rear seat passengers using a lap belt only. More importantly, for rear seat passengers using three-point belts rather than lap belts, abdominal injuries are cut by 52 percent and head injuries by 47 percent*. Four-point seatbelts, which typically include two vertical straps covering an occupant's chest and clicking into a lower lap belt, have been used in racing cars for years and are currently being tested by companies like Volvo for passenger car application. The idea is that the four-point belts will be better able to distribute crash forces while also keeping passengers firmly seated in the event of a rollover. *Based on NHTSA data.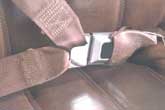 Electronic Stability Control
More money buys more safety. It's a common misconception shared by many car buyers, but it's not necessarily true. Take electronic stability control (ESC) systems, for example, which are standard or optional equipment on high-line brands like BMW and Jaguar. However, ESC is also available on cars like the Kia Amanti, the Hyundai Tucson, and the Toyota Corolla, all of which are relatively low-priced vehicles. In basic terms, ESC includes sensors that gauge a vehicle's response to the driver's steering input. If ESC determines that the vehicle is not responding appropriately, the system applies braking pressure to individual or all four wheels as necessary to maintain control. Some SUVs add roll stability control, which uses sensors to determine if a rollover is imminent and activates ESC accordingly. The IIHS suggests that electronic stability control cuts single-car crash fatalities by as much as 56 percent. Based on the roughly 14,000 single-car crash fatalities in 2003, the IIHS estimates that more than 7,000 people could be saved each year if every vehicle on the road was equipped with ESC.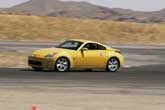 Energy-Absorbing Steering Column
It may not sound very glamorous, but there were 2,657 people in 2002 who owed their lives to energy-absorbing steering columns. Prior to its first use in 1968, drivers in front-end crashes made impact with stiff steering structures that refused to absorb even the slightest bit of impact energy. Since then, energy-absorbing steering columns have become commonplace, designed to cushion the initial blow to the driver's chest. The technology continues to advance. For the 2005 model year, Ford Motor Company offered a new steering column that varies its absorption rate depending on criteria such as seatbelt use, occupant weight, and crash severity. And the all-new 2006 Dodge Charger's steering system features a setup that allows the steering column to move away from the driver and absorb more of an impact's energy.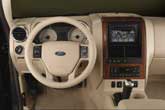 Front Airbags
It's hard to believe, but energy-absorbing steering columns saved more lives in 2002 than did front airbags. According to NHTSA, during that year 2,473 accident victims would've bought the farm had it not been for these nylon pockets of nitrogen gas. The numbers are likely to increase as older cars without airbags are retired and replaced by new models. All passenger cars have been required by the government to include front dual airbags since 1998, with light duty trucks following in 1999. Airbags expand in a fraction of a second, after a crash sensor sets off a trigger to ignite an inflator. They improve safety for adults by absorbing crash energy and preventing the driver or passenger's contact with the windshield or A-pillar. For children under 13, NHTSA recommends either riding in the vehicle's rear seat or turning off the passenger airbag, as the rate and direction of inflation can cause serious harm to children. On/off passenger airbag switches are available in vehicles without rear seats, such as roadsters or pickup trucks. So-called "depowered" airbags with slower inflation rates debuted about five years ago to help reduce the injuries associated with airbag inflation and impact. Depowered airbags have been created in response to unbelted riders or individuals seated too close to an airbag who have been injured by what equates to being hit with a hard pillow at 200 mph. Ford is one company that now offers airbags with 20 to 35 less pressure, aimed at balancing safety benefits with minimal risk of injury. More recently, dual-stage and smart airbags have been developed. Dual stage airbags offer two levels of inflation depending on crash severity – full pressure for hard impacts, less for more minor hits. Smart airbags include sensors that determine the weight or position of the occupant to determine whether or not to fire the front passenger airbag.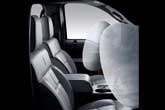 Door Latches
For modern day drivers, door latch safety probably registers on the old awareness meter as much as having to pump the gas pedal a few times on a cold morning. Unless, of course, they remember a few years back when Chrysler minivan tailgates had a tendency to unlatch when hit from behind. Having a door open unexpectedly on a vehicle that was most likely filled with kids was a recipe for disaster. Since the 1960s the government has subjected the automotive industry to door locks, latches and hinges standards. Gone are the days when the hood pops open on the highway, and fewer are the instances of doors suddenly opening in the middle of a rollover, ejecting your passenger from the relative safety of the vehicle. So important are these largely ignored components that NHTSA estimates they saved 1,398 lives in 2002.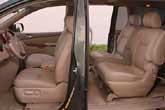 Other Features
Like seatbelts and electronic stability control systems, side airbags with head protection save an incredible number of people every year. According to the IIHS, more than 9,000 drivers and passengers die annually in side impact crashes, most due to head trauma. Side airbags with head protection have proven to cut driver deaths in driver-side impacts by about 45 percent, whereas regular side airbags (without head protection) limit driver fatalities by about 11 percent. However, since it is undetermined how many of those 9,000 fatalities were drivers, we're unable to give an accurate estimate of the total lives saved. Side airbags deploy either from the seat or from the door panels, working to protect the driver or an occupant's torso. Head protection comes from extended sections of side airbags or from overhead curtain airbags. Both aim to prevent the occupant's head from contacting the pillar or window glass at full force. And, again, buyers don't have to shell out a fortune to get this kind of protection. All 2006 Hyundai Sonata models, with prices starting at $18,495 (including a $600 destination charge), include side and side-curtain airbags as standard equipment. Next to seatbelts, tires may be the most important safety items on a vehicle – they provide traction, contribute to vehicle control, and can cause major problems and serious injury when they fail. That's why manufacturers have developed self-sealing and run-flat tires. Self-sealing tires are like the traditional tires you've been riding on for years, but they have an added internal layer of sealant that immediately fills any small punctures, preventing a blowout on the highway while the driver remains totally unaware of any problem. However, if the hole is too big, say a quarter inch or greater, the sealant is ineffective. Run-flat tires feature an extra-strength sidewall that is able to safely carry the vehicle's weight when air pressure is lost due to a puncture. Typically, run-flats will get the vehicle another 50 to 100 miles down the road at up to 55 mph, which should safely get most folks to the nearest service station or tire shop. Finally, there are tire pressure monitoring systems designed to alert the driver if any of the vehicle's tires are low on air pressure, a condition that can negatively affect the car's handling and fuel economy. By 2008, all new cars will be required to have a tire pressure monitoring system that tells drivers when any tire measures 75 percent or less of its recommended inflation pressure. NHTSA expects that this new requirement will save 120 lives annually. Side door beams saved 994 accident victims in 2002, according to figures published by NHTSA. These steel or aluminum structures are mounted out of view inside of the doors, some being placed horizontally while others run diagonally from the lower doorframe up to the lower windowsill. Regardless of where they're located, side door beams are intended to act as an extra, energy-absorbing safety layer between a vehicle's occupants and outside forces. They have proven to be especially effective in crashes with fixed objects like trees. Crumple zones were first introduced by Mercedes-Benz back in the 1960s, designed to gradually deform and absorb most, if not all of, the crash energy in a wreck. By designing the body of the vehicle to crumple in this way, occupants are subjected to less abrupt impact force. Modern crumple zones are designed to not only absorb crash energy, but also to deflect it. Certain front frame assemblies, for example, move rearward and below the passenger compartment in the event of a front-end collision, further lessening the impact energy experienced by the car's occupants. Manufacturers and groups like NHTSA and IIHS do their best to make sure you and your passengers are safe, but ultimately, the responsibility is yours. Driving beyond your skill level or in an unsafe manner will eventually cause harm to someone – if not to you or your passengers, then to an innocent pedestrian or fellow traveler. That's why it's important to take driver education seriously. There are schools across the country that provide hands-on learning with experienced instructors in a safe environment. Programs sponsored by Skip Barber and Bob Bondurant, both of which our editors have attended, are just two of many that are available to learn advanced car control. Once the skills are addressed, drivers also need to pay attention to the road and drive responsibly. That means using turn signals, pulling off of the road if you must use your cell phone, giving up the car keys if you've been drinking, and leaving the electric razor and eye lash curler in the bathroom at home.
Photos courtesy of the Manufacturers and the National Highway Traffic Safety Administration