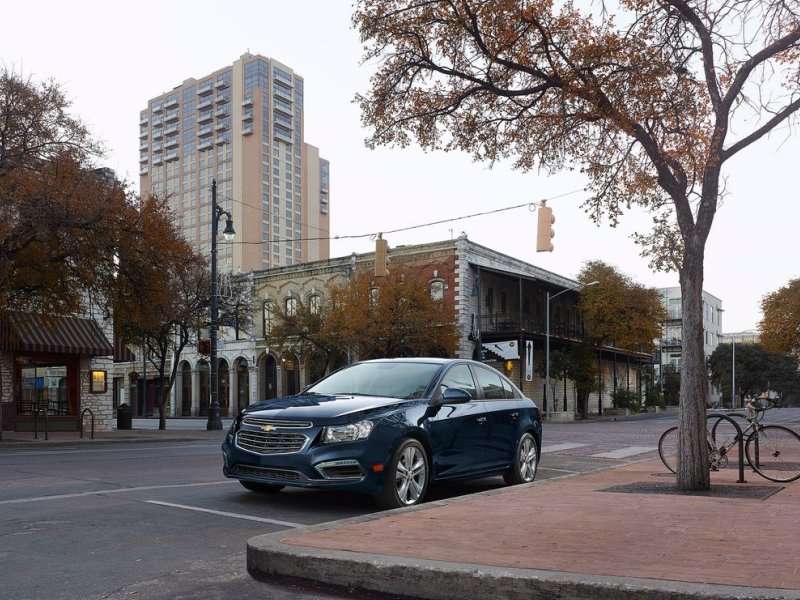 Although the refreshed 2015 Chevy Cruze isn't even on sale yet, GM already has announced a notable new discount program for the car—and for just about every vehicle in the Buick, GMC and Bowtie brand lineup. As announced by Linda Stouffer, manager of Vehicle Purchase Programs for the General: "GM values the work our educators and support staff are doing across the county to create a strong, responsible workforce for the future. The GM Educator Discount is our way of showing our support and appreciation for everyone in the education community."
More specifically, the program extends to "current employees of a public or private school, university or college," with more details about the program available at www.GMEducatorDiscount.com. GM also notes that state and municipal governments may impose their own restrictions on "gifts" that can be accepted by public employees. In terms of eligible vehicles, GM will offer incentives on every new product from the 2014 and 2015 model years except for the Chevy Camaro Z/28, Chevy Spark EV and its Cadillac roster, and discounts are offered for both purchase and lease. Also, the program is set to expire on Jan. 2, 2015, which means that, for practical purposes, the effort will be weighted more toward the 2014 models.
On the other hand, savvy shoppers can get into a fairly wide range of GM's newest next-gen products with some help from the Educator Discount, and the 2015 Chevy Cruze makes a nice case in point. Chevrolet's compact contender has become a popular choice in a very competitive segment and actually sits in third-place on the category's sales leaderboard at the halfway point of 2014, trailing only the Toyota Corolla/Matrix and Honda Civic. Then, for the new selling season, the brand has restyled the 2015 Chevy Cruze with a more sophisticated front fascia and added a major connectivity upgrade: When it goes on sale later this year, the 2015 Chevy Cruze will be one of the first Chevrolet products to offer OnStar's 4G LTE system with a mobile wi-fi hotspot.