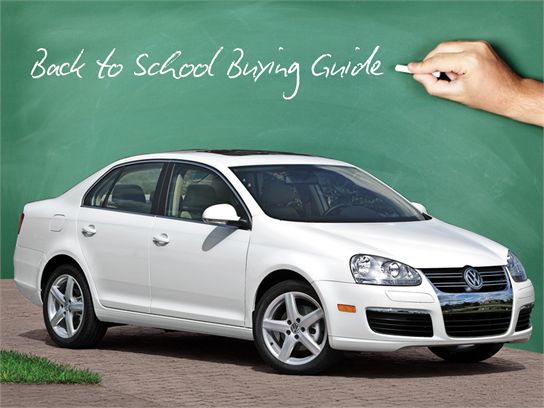 It used to be so simple. August would come along and your parental instincts would kick in, telling you that it's time to head to the mall for new clothes, and then to Wal-Mart or Office Depot for assorted supplies. Fast forward a few quick years, and suddenly back to school is about Nissans instead of Nikes. With that in mind, we've compiled a list of your best bets, vehicles that are relatively affordable and ranked among the best in terms of safety. As an added bonus, we've also included in this gallery advice on how to ensure your teen develops as a new driver in the safest environment possible. Many teenage crashes occur not only as a result of insufficient skills or knowledge -- but as a result of attitude, maturity, and controlable circumstances. You, the parent, and your influence can help shape a responsible attitude about driving.
By Thom Blackett Teen driver advice courtesy of Staff Photos Courtesy of the manufacturers
Page 2
In the name of affordability and safety, each vehicle on this list has a starting price below $20,000* (not including destination charges or options), achieves at least 24 while operating on regular-grade gasoline, is ranked a Top Pick by the Insurance Institute for Highway Safety (IIHS), and scores at least four out of five stars in National Highway Traffic Safety Administration (NHTSA) crash tests. Vehicles that didn't meet these standards, or have yet to be tested, did not qualify. Understanding that vehicle repairs can be expensive, especially for a young driver, we've also detailed warranty information. Availability of roadside assistance, which at the very least delivers peace of mind for a parent or grandparent, has also been noted.
*Pricing effective as of August 17th, 2009.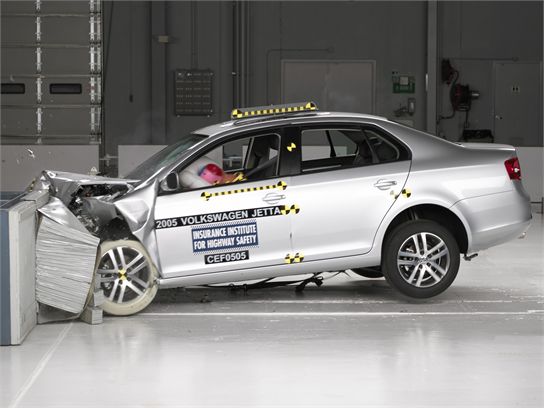 Page 2
A Ford sedan may not be the first choice on any young driver's list, but there's no denying that the redesigned 2010 Fusion offers a sleek look, top-notch safety credentials, and access to the hands-free SYNC communications system. Buyers with a bit more money to spend can opt for a more powerful Sport model, or a Hybrid variant (pictured) that's rated at 41 mpg in the city.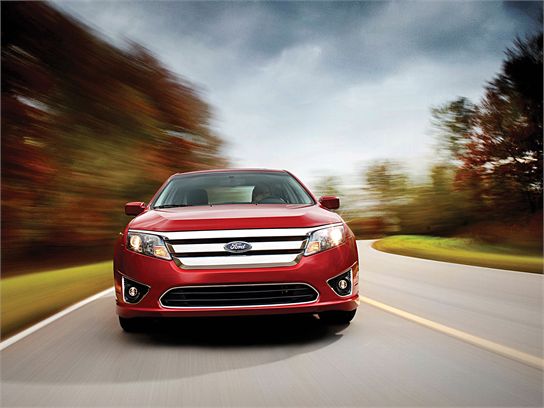 Page 2
$19,270 Six airbags, tire pressure monitor, stability control, antilock brakes 22/29/24 (2.5-liter I4 and six-speed manual transmission) 3 years/36,000 miles (basic); 5 years/60,000 miles (powertrain and roadside assistance) You probably know by now that your kids aren't just influenced by what you say, but by what you do too. How did they learn to curse at the age of four? Daddy took the kids golfing and forgot to bring the earmuffs. Point being, the same principle applies with how you drive in front of your kids. Any poor or reckless driving habits exhibited in front of your teen are a tacit endorsement of bad driving. When you have your teen driver in the car, remember this: Drive how you would want them to drive if you weren't in the car.
Page 2
Interestingly, the Honda Civic Coupe did not meet all of our criteria for this list, though the Civic Sedan did. With countless testaments to its dependability, this entry-level four-door has gained fans aplenty over its long history, and continues to do so with sharp looks, reasonable pricing, and up to 36 mpg on the highway (when equipped with the $800 five-speed automatic transmission). Hands-free Bluetooth technology and a USB jack for audio components are available on EX models.

Page 2
$15,505 Six airbags, tire pressure monitor, antilock brakes 26/34/29 (1.8-liter I4 and five-speed manual transmission) 3 years/36,000 miles (basic); 5 years/60,000 miles (powertrain)
One of the many unpaid jobs that come with being a parent (in addition to garment washer, chef, and juvenile arbiter) is the role of driving instructor. Take an active role in your teenagers' driving practice. Go out of your way to put them in different driving conditions from packed highway traffic to empty roads at night. The more varied the situations, the more they'll be prepared for.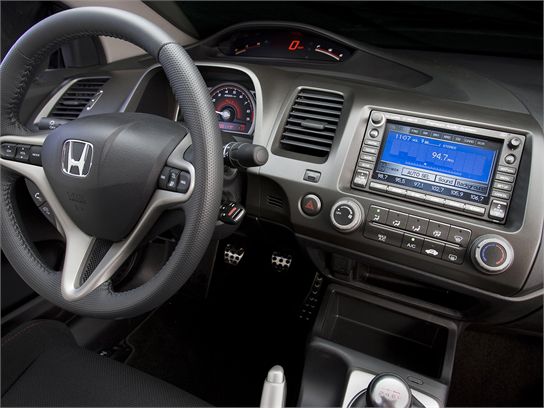 Page 2
Honda redesigned its funky little five-door Fit for 2009, adding size, power, and features. Inside, you'll find plenty of room for passengers and a good bit of gear, all of which is moved along by a 120-horsepower, four-cylinder engine that achieves up to 35 mpg with an optional automatic transmission. Options include a navigation system and a USB input jack for audio devices (an auxiliary jack is standard).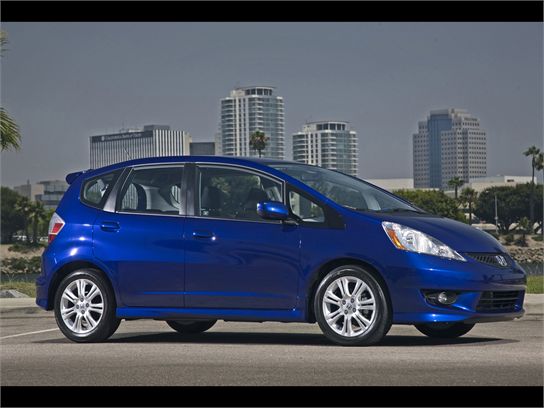 Page 2
$14,750 Six airbags, tire pressure monitor, antilock brakes 27/33/29 (1.5-liter I4 and five-speed manual transmission) 3 years/36,000 miles (basic); 5 years/60,000 miles (powertrain)
Teenagers are quicker to yell "hypocrite!" than a disgruntled voter at political rally, so don't give them an excuse to protest wearing a seatbelt because it's not in your routine to do so. Consider also that 49 states have mandatory safety belt laws, so unless you live in the free-wheeling state of New Hampshire, not only is your life at risk by not wearing one, but so is your driving record.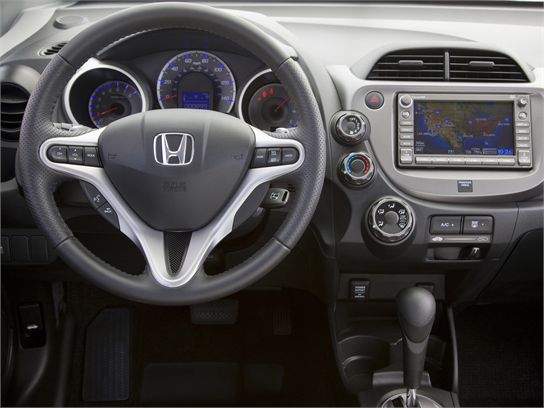 Page 2
There was a day when Kia was known for building rather uninspired vehicles that were noteworthy only because of low prices and a long warranty. Fast forward to 2010, and you'll see that the long warranty remains, but models like the all-new Soul are anything but uninspired. Love it or hate it, this uniquely-styled five-door Kia definitely has a presence, and with a starting price of less than $14,000, you're apt to see that presence all over town. Aside from its stand-alone looks, your back-to-school driver will also enjoy standard USB and auxiliary audio jacks, and perhaps depending on how good their grades have been, the optional 315-watt sound system. You'll appreciate the price, the fuel economy, and five years/60,000 miles of roadside assistance.

Page 2
$13,300 Six airbags, tire pressure monitor, stability control, antilock brakes 26/31/28 (1.6-liter I4 and five-speed manual transmission) 5 years/60,000 miles (basic and roadside assistance); 10 years/100,000 miles (powertrain)
Chances are your child's school has sufficiently enforced the message that drugs and alcohol have no place in the lives of teenagers, and when these items mix with driving, the results are often deadly. Re-enforcing this message for your teen with honest, caring, and non-threatening language is important. Make sure your teen knows that if they are in a situation where the only ride home is with a friend possibly under the influence, you'll be there for them at any time of the night as a ride home, no questions asked.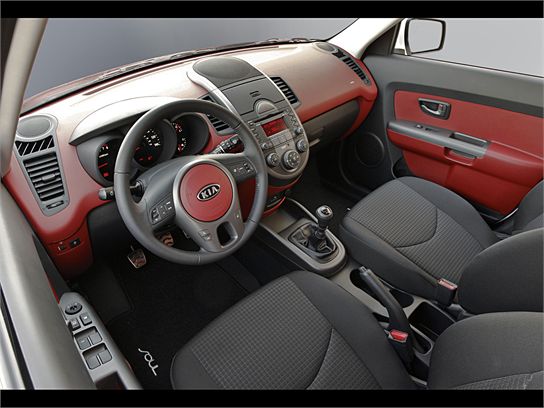 Page 2
Some may be surprised to learn that, yes, Mitsubishi is still selling cars in the U.S., and no, not just the high-strung Evolution model. Truth be told, the Lancer, on which the Evo is based, is a competent little sedan deserving consideration right along with the Honda Civic and Toyota Corolla, possibly more so when you consider its 10-year/100,000-mile powertrain warranty and roadside assistance plan that spans five years, with no mileage restriction. There are four Mitsubishi Lancer models with starting prices under $20,000: Lancer DE, Lancer ES, Lancer ES Sport, and Lancer GTS. The GTS is considered especially appealing with its sport suspension, 168-horsepower engine, and hands-free Bluetooth compatibility.