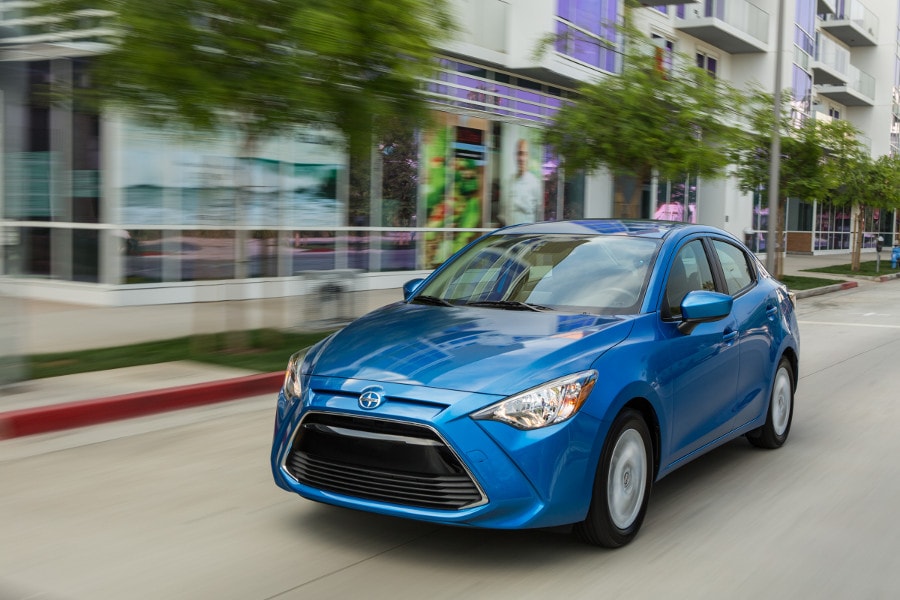 2016 Scion iA - Exterior - Blue - Front Driver Three-Quarter View ・ Photo by Scion
There's something truly invogorating about the feeling of sliding into the driver's seat of a car, feeling and hearing a satisfying click as you slide the key into the ignition, and hearing the engine start up as you turn your wrist. It's expected. Traditional. Even comforting. But those days may be coming to an end. It's hard to predict if the regular old keyed ignition system will ever go away for good, but more manufacturers are adding keyless ignition and push-button start features to new cars. In some cases, it blends nicely with a comprehensive high-tech cockpit; in others, it seems like a modern edge on the competition.
Take a look at Autobytel's list of ten new cars that feature push-button ignition systems. Push-button start is becoming especially common on luxury and performance cars, but there are a few models that might surprise you!
1) 2016 Chevrolet Camaro
The redesigned 2016 Chevrolet Camaro, in some ways, abandons the pretense that the car is a throwback to the heyday of the muscle car era. Sure, it's on a different platform from the 2015 model, for a smaller footprint and better handling. It's shed weight, enabling it to be quicker, and it's got a new drivetrain lineup, making it faster. But muscle car fans of days gone by would simply not recognize, or possibly even acknowledge, the 2016 Camaro's keyless entry system or the engine start button in the cockpit. Anyone close enough to the driver's seat to push the button, though, faces temptation. A turbo 2.0-liter four-cylinder, a 3.6-liter V-6, and a 6.2-liter V-8 are the options, all of which come with a six-speed manual or eight-speed automatic gearbox.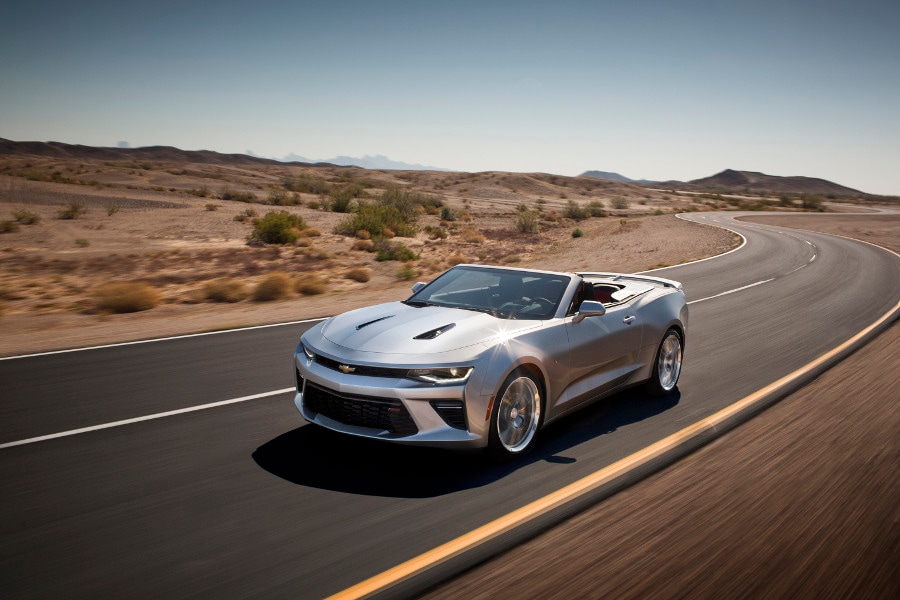 Photo by Chevrolet
2) 2016 Mazda Mazda6
The 2016 Mazda Mazda6 is a five-passenger mid-size family sedan that benefits from the performance engineering and high-tech design that distinguishes the brand's model family. The 2016 Mazda6 is powered by a 2.5-liter four-cylinder engine that produces 184 horsepower and 185 lb-ft of torque, managed by either a six-speed manual or a six-speed automatic transmission. It's no Miata, but the Mazda6's athletic handling and well-designed suspension make it clear that this sedan is proud of its family ties. Thanks to its 2016 model year refresh, the Mazda6's cabin is fresh and the features are intuitive and easy to use. Keyless entry and push-button start are just part of an extensive list of standard and optional features that make this sedan convenient and comfortable.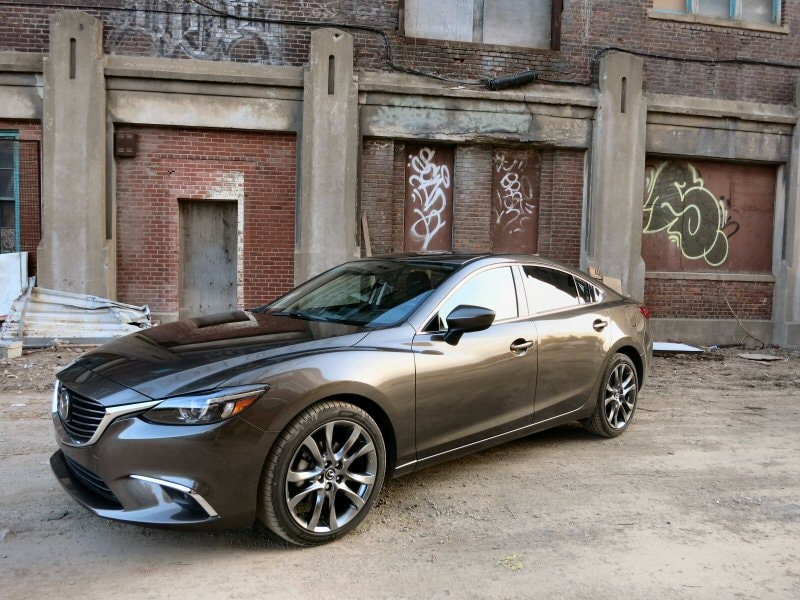 Photo by Benjamin Hunting
3) 2016 RAM 2500
The 2016 RAM 2500, a heavy-duty pickup, occupies a coveted spot near the top of the truck market. The RAM 2500 is available in a variety of configurations, from bare-bones work trucks to daily drivers. When a vehicle model is designed to be totally customizable, meeting needs from basic to extravagant, it should be no surprise that the best features are limited to top-of-the-line examples. In the RAM 2500's case, its three available engines, three cab options, and six trim levels make things a little complicated. Buyers can get pretty much whatever they want, but buyers who want the push-button start feature need to look closely at the equipment menus for the higher trim levels, because this system isn't available on the base versions of the 2016 RAM 2500.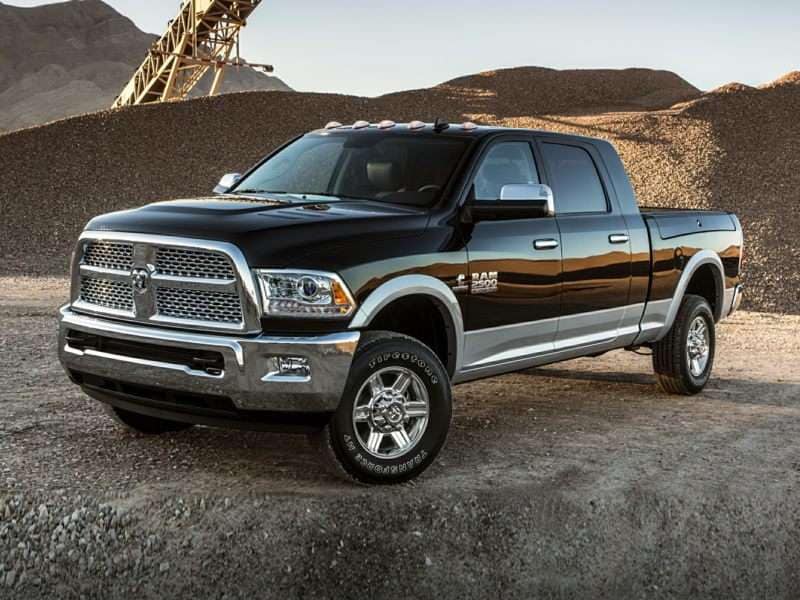 Photo by Fiat Chrysler Automobiles
4) 2016 Acura ILX
The 2016 Acura ILX is a five-seat compact luxury car that represents the point of entry to the brand. It's no surprise that an upscale model that was introduced within the last few years and has undergone a recent refresh would boast a high-tech feature such as a push-button start. In fact, such amenities are to be expected with Acura, although that doesn't make them any less desirable or valuable. Push the engine start button in the 2016 Acura ILX and it triggers a 2.4-liter four-cylinder engine that produces 201 horsepower and 180 lb-ft of torque. This engine comes paired to an eight-speed automatic transmission. Plenty of other high-end features help round out the ILX, giving buyers a hint of what's possible with the rest of the Acura lineup.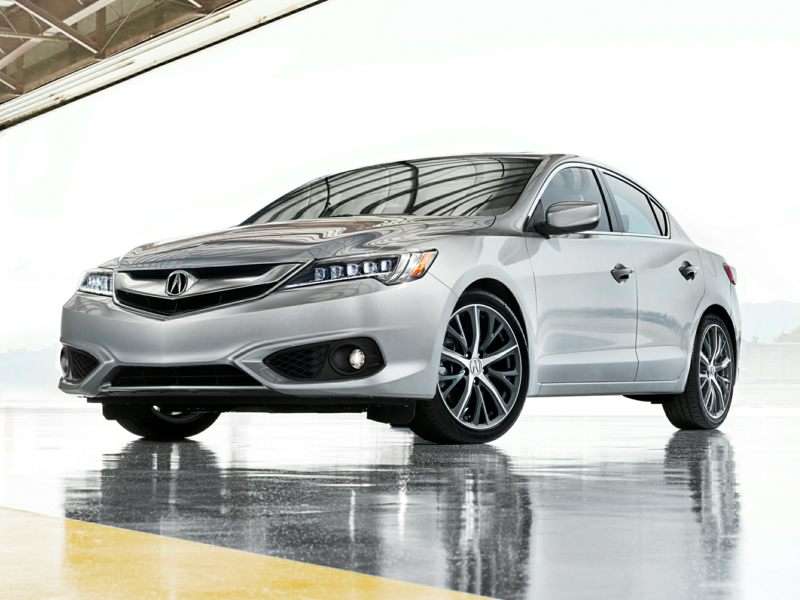 Photo by Acura
5) 2016 Buick Verano
The 2016 Buick Verano is an affordable compact luxury sedan that offers comfortable seating for five passengers. Shoppers who still think of Buick as an old folks' brand should be pleasantly surprised by the Verano's low cost of entry for the segment, the car's fresh styling, and the cabin's modern amenities. A push-button start system fires up the 2.4-liter four-cylinder engine, putting 180 horsepower to the front wheels through the six-speed automatic or optional six-speed manual gearbox. The Verano Turbo offers an upgrade to 250 horsepower thanks to a turbocharged 2.0-liter four-cylinder drivetrain. Premium Bose audio with SiriusXM satellite radio, Pandora internet radio, high-end safety features, and a touchscreen infotainment system with navigation are all on hand to help Buick compete confidently in the hot compact luxury segment.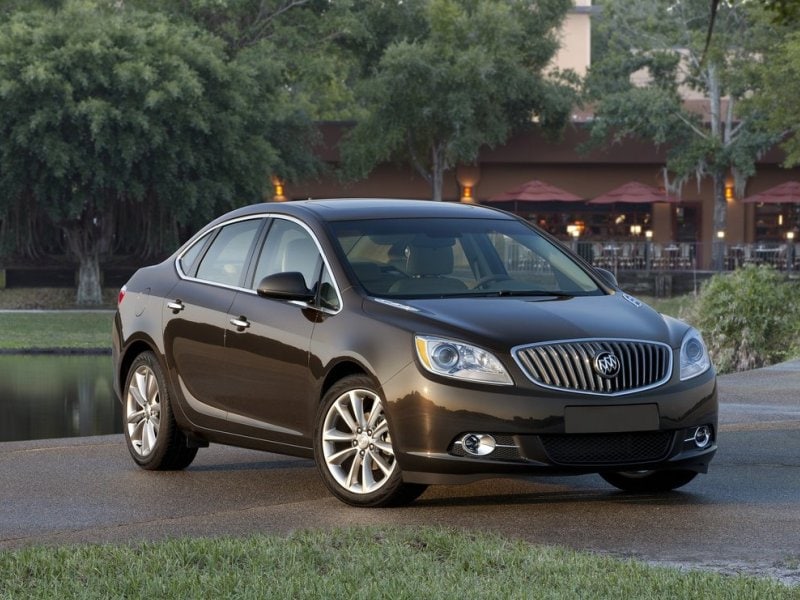 6) 2016 Cadillac ATS-V
The 2016 Cadillac ATS-V is a performance edition of the brand's entry level ATS coupe and sedan model lineup, offering seating for five in both two-door and four-door body styles. The ATS-V is a great option for buyers who like Cadillac's style and performance, but don't need a full-size luxury car. The ATS-V comes powered by a turbocharged 3.6-liter V-6 engine that puts 464 horsepower to the rear wheels, along with 445 lb-ft of torque, by way of a six-speed manual transmission. As a luxury car, it's no surprise that the ATS-V features keyless entry and a push-button start, which will help eager drivers get on the street or track as quickly as possible, where sport bucket seats and Brembo brakes will certainly come in handy.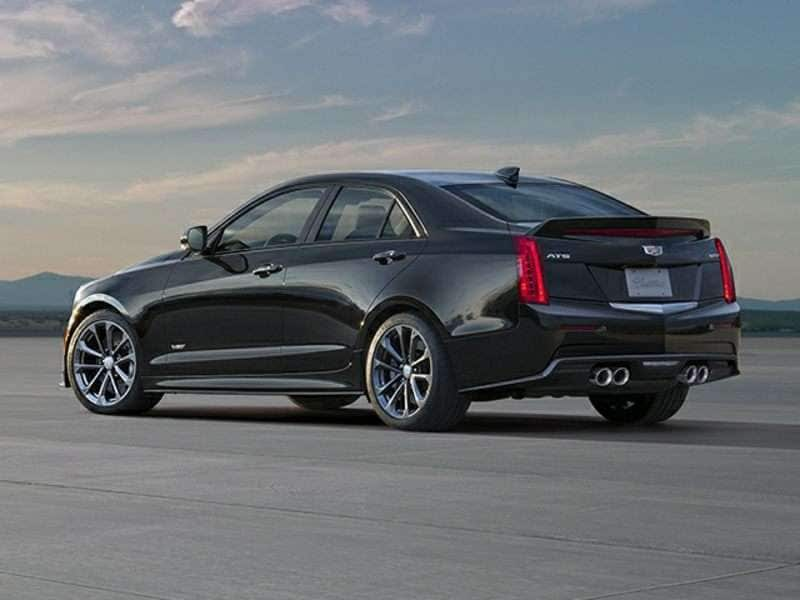 7) 2016 MINI Cooper S Hardtop
The MINI Cooper Hardtop, which was introduced for the 2015 model year, was designed to fit in the gap between the Mini brand's iconic two-door Cooper, and larger, less traditional MINI models like the Countryman compact crossover. Its athletic styling reinforces the Cooper aesthetic, rather than emulating the more flamboyant MINI models of recent years. Both trim levels of the MINI Hardtop are driven by turbocharged engines that provide plenty of peppiness, but only the more powerful Cooper S features the push-button start system. The 2016 MINI Cooper S is powered by a 2.0-liter four-cylinder engine that makes 189 horsepower and 207 lb-ft of torque. The 2016 MINI Cooper S Hardtop is front-wheel drive and comes with a six-speed manual transmission, although a six-speed automatic transmission is optional.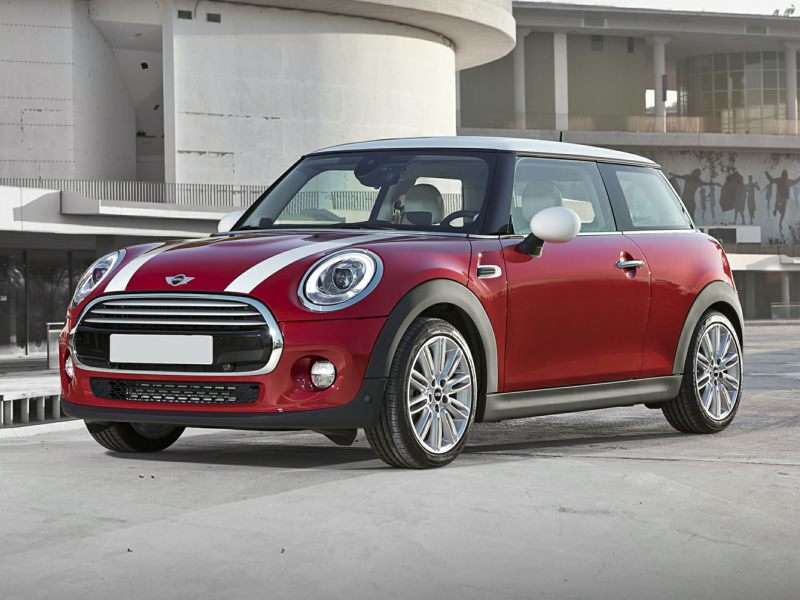 8) 2016 Ford Escape
The 2016 Ford Escape is a compact sport utility vehicle that provides seating for five, good features and a decent array of four-cylinder engine options that range from frugal to powerful. The base engine a 2.5-liter with 168 horsepower, and two of Ford's EcoBoost options elevate the upper end models with 178 or 240 horsepower. The EcoBoost drivetrains are touted for their good fuel economy, but even the base model provides decent mileage for an SUV. Front-wheel drive is standard on the 2016 Escape, with all-wheel drive available as an option. Keyless entry, paired with push-button start, gets the engine going, and it's joined on the equipment menu by features such as a touch-screen infotainment system, a rearview camera, Bluetooth wireless integration, blind spot monitoring, and a power rear liftgate.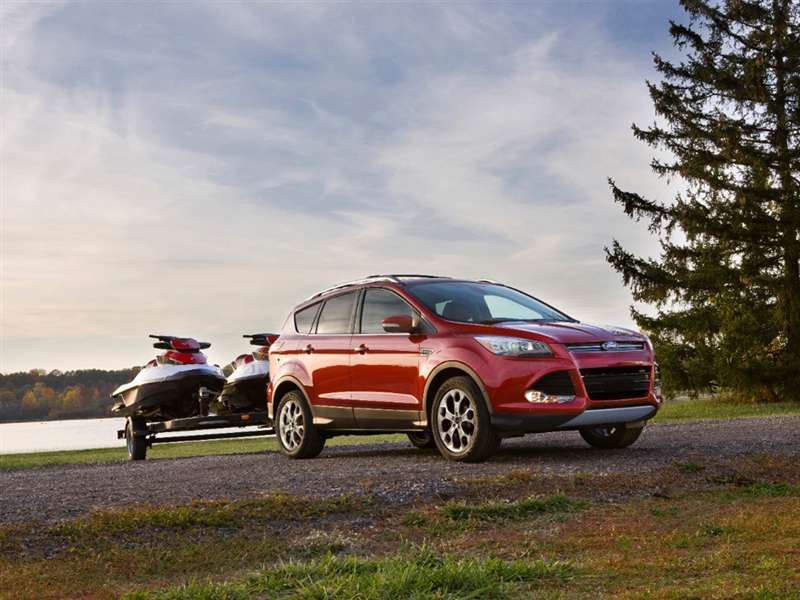 9) 2016 Scion iA
Push-button start features aren't exactly exclusive to higher-end cars, but like all new technology, push-button start and the accompanying "smart key" are design expenses that were largely unnecessary to the needs of basic transportation. With the new 2016 Scion iA, we see the push-button start finally beginning to make its way down to the entry-level market. The iA is the Scion brand's first sedan, a stylish five-seat subcompact that offers a lot of premium equipment at a low entry price. In addition to the keyless entry and start system, the iA offers a touchscreen infotainment system and a rearview camera as standard equipment. The 2016 Scion iA comes powered by a 1.5-liter four-cylinder engine that makes 106 horsepower, paired to a six-speed manual or six-speed automatic transmission.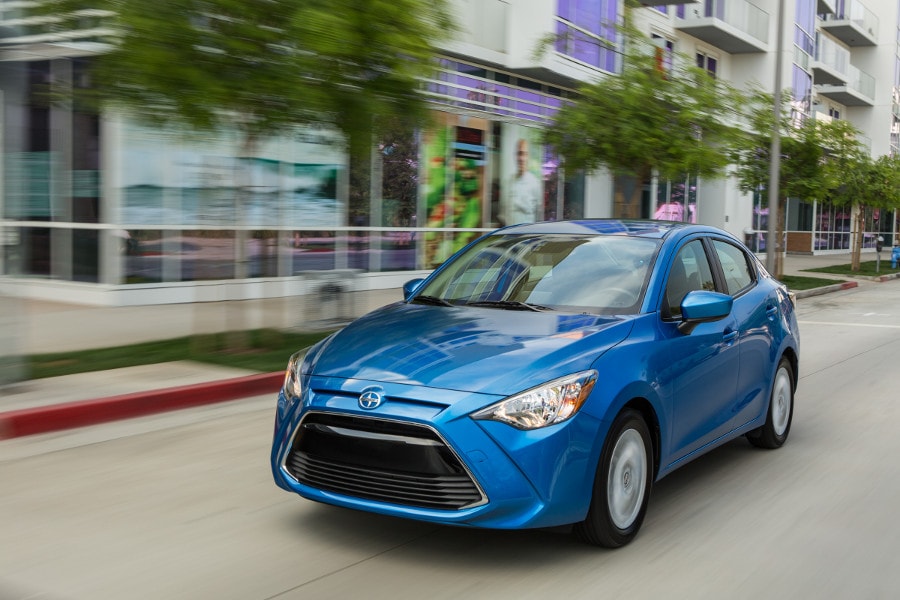 Photo by Scion
10) 2017 Acura NSX
Originally planned to arrive in 2015 as a 2016 model, the resurrection of the Acura NSX has been delayed for extensive design changes. The 2017 Acura NSX is a hybrid sports car that will be powered by a gasoline engine mounted in front of the rear axle, paired to electric motors that are mounted on both the front and rear axles to assist the all-wheel drive system. The 2017 NSX is projected to produce more than 550 horsepower from its twin-turbocharged 3.5-liter V-6 engine, combined with the electric motors and battery. Preproduction models feature a minimalist cockpit that lacks the high-tech distractions that tend to clutter up the competition, and the engine's push button start is one of the few tactile controls. Look for the 2017 Acura NSX to arrive sometime in 2016.