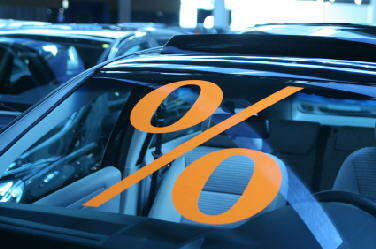 Sometimes it seems our whole lives are lived online.  But before we can turn off the computer and go for a drive, it pays to take a spin down the information superhighway in search of online car finance.  
There are many online car finance resources available.  Autobytel.com has a payment calculator, so you can estimate your car buying costs.  The site also has links to auto insurers, because while auto insurance isn't exactly the same as online car finance, no one's gonna let you drive that $30,000 car off the lot without insurance.
If you're comfortable with putting personal information on line, like your income, address and social security number, there are a number of online car finance sites that quickly check your information, such as your income and credit rating, and pull up offers from potential lenders.
Search sites dedicated to online auto financing, like an Autobytel-related site, car.com,  will ask your name, date of birth, address and social security number, both to see if you're really you, and to check your credit using the 'big three' credit reporting services.  Standard online car finance applications will also ask if you rent or own your residence (or live with parents), how long you've lived there, and how much your monthly payment is.   On an online car financing application, dealers and lenders will want to know what your monthly housing payment is compared to your income. Anything over 40% can be a red flag, as they'll fear you may not have enough cash to make your car payment.
An online car finance application, like an in-person application, will ask for your employer, monthly income, and how long you've worked there.  The longer you've been at a job, the better.  Online car finance applications are not just asking for your ability to pay.  They're looking for stability, a key indicator as to whether you'll be a good credit risk.
Before you can finance a car online, you'll need to agree to the site's privacy policy, and often certify that "all of the statements in this application are true and complete and made for the purpose of obtaining auto loan credit."  You'll also need to agree that the online car financing website, lender or dealer can get additional information as needed, including credit reports.
Searching for online car financing still sounds like a lot of work, and a pretty invasive process.  So why search for online auto financing?  Because online auto financing sites provide great convenience, better APRs (annual percentage rates) and lower fees.
When you finance at a dealer rather than finance a car online, your loan is one of the dealer's key potential profit zones.  Dealers don't actually finance your loan.  Instead, they make some calls to see if they can get you a loan.  If so, they'll get some of the 'action' from the lender.  The higher your loan rate, the more profit the dealer can potentially make. 
But when you shop online for car financing, often you'll pay a lower APR than you would at the dealer.  If your credit is OK, you may well have several lenders to choose from when you finance a car online.
Same-day approvals often occur when you look for online car financing, and checks are often expressed to you for payment the next day.  At that point the process moves from online car finance to the dealer, as you bring him the check to buy the car you've picked online.  If the deal falls through, say if the price you were given magically increases, you can take a walk.  You have up to 60 days to use the check; the APR is locked.
Banks, credit unions and auto manufacturers can also be great online car financing resources. 
A quick trip to the JP Morgan Chase website revealed that Chase was offering 48 month loans starting at 3.33% for a new dealer purchase and 3.38% for the purchase of a used car from a dealer.  If you were already a Chase customer, you could save up to .75% off your loan rate.  Of course, with online car financing, like any other deal, you have to read the fine print.  This revealed that Chase charges a $75 loan origination fee and noted that any loan or rate is "Subject to credit approval by JPMorgan Chase Bank, N.A"
Car manufacturers can also be an online car financing resource.  Their websites often have a financial section, which provide loan and income calculators and list any promotional financing available on certain models.
For example, Subaru has a financial tools section.  Their tools to help you finance a car online includes national deals, Subaru's lease and loan rates, a payment calculator and information on their "guaranteed trade-in" program. 
A couple of clicks through their online car finance information would quickly show that an Impreza starting at $17,495, had either 1.9% financing or a $189 month lease available. On Subaru Certified pre-owned vehicles, the site said APRs were as low as 1.99%. Subaru Motors Finance also offered a college graduate program, giving recent graduates (a group of customers with a limited credit history) access to any special lease or rebate offer. 
As in any online financing deal, there's fine print here as well, like "Financing for well-qualified applicants only. Length of contract is limited. Subject to credit approval, vehicle insurance approval and vehicle availability."
Know your car and its pricing before you shop.  You're still going to negotiate, but with online financing in place you're in an even stronger position. Check sites like Autobytel.com to know a car's pricing, options, dealer cost, and any factory to dealer incentives or consumer rebates.
Know your credit rating before you apply to finance a car online. If it's questionable, do your best to clean up your credit for a few weeks.  Write the credit reporting companies to fix errors, pay off credit card debt and close old, unused accounts.
Be careful when you look to finance a car online; search for secure sites. Look for a reputable company, like a bank you know, as well as SSL protection and digital certificates.  If you're not certain call or email before you put your information on line.
If it sounds too good to be true, it probably is.  Some online car finance sites are put up by questionable credit repair or subprime (high rate) lenders.
Know your budget, including your income, monthly expenses and how much you have available for a down payment, before you apply.
Take it seriously. An online car financing application is just as much a legal document as one in the bank or dealership. Be honest; don't let the anonymity of the Internet tempt you into fudging numbers.
Do it once; multiple online financing applications can lower your FICO score.
If you find a great online finance deal, try your own bank or credit union to see if they'll match or beat what you found.
Check the numbers.  Run any online financing offers through a calculator to make sure you're getting the right APR and monthly payments before signing anything.
Read the fine print.  Whether you finance your car online or at the bank, that's where any fees, exclusions or any other nasty little 'surprises' will be disclosed.