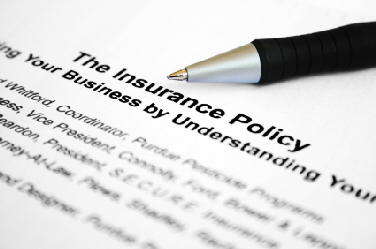 When you buy or lease a new or pre-owned vehicle, it's likely that you will need "full insurance coverage." If you financed the vehicle, the lender is certain to require proof of insurance before releasing any money. Even if you paid for your new ride with cash, you'll want to protect that investment.
It's hard to nail down "full coverage" auto insurance because there's really no definition for that term. Insurance is sold as a series of very specific coverage elements; you have to choose the policies you need and calculate the amount of coverage necessary to repair or replace your vehicle. Further, different states have different minimum requirements for insurance coverage, so what counts as full coverage in one state may not be legal everywhere. Remember this: Minimum insurance requirements are almost always a matter of state law, so check your state's requirements to be sure your coverage is legal. To help you get the insurance coverage you need, here's a brief look at the most common types of insurance.
Liability coverage is the foundation of your auto insurance. This coverage is absolutely required by law, because it covers potential damage that you may cause with your vehicle. The damages may be to someone else's car, or they could be medical expenses resulting from the accident. Remember this: Liability insurance covers injuries and losses sustained by other people because of a collision you're responsible for. It does not cover anything that happens to you or your car as a result of an accident. Liability insurance has two parts: medical expenses and property damage. There's a maximum coverage limit for property, and two limits for medical. Those are the maximum coverage for any one person injured in an accident and the combined maximum for all people injured in an accident.
When people say "full coverage" auto insurance, they usually mean collision and comprehensive insurance. These are separate packages, but they are most often purchased together. Simply put, collision insurance is what repairs or replaces your car if you crash, and comprehensive insurance covers all the other bad things that can happen to your car, like theft, natural disasters (hurricane, tornado, flood), fire, windshield damage, and animal impacts. Remember this: If you finance your vehicle, this coverage protects the lender's investment. That's why lenders require it. Both comprehensive and collision insurance have deductibles on claims. The deductible is a co-payment that you make when a repair is needed. Deductibles are designed to reduce the incidence of frivolous claims, and a higher deductible generally means lower insurance premiums. Be sure to ask about deductibles and understand how they affect your insurance prices.
A whole range of coverage plans are devoted to protection from uninsured and underinsured motorists. Sadly, up to 20% of drivers on the road don't carry adequate insurance, and up to 32 million U.S. drivers have no insurance at all. Remember this: The uninsured motorist problem has gotten so bad that many states now require you to buy this coverage along with basic liability insurance. Your liability, collision, and comprehensive insurance do not protect you if an uninsured motorist hits your car. If the person who hit your car has no insurance, you'd have to sue that driver for damages, with little chance of ever collecting. Uninsured motorist coverage pays for your property damage and injury costs. There are many specific coverage types, but uninsured motorist insurance usually comes in a complete package.
Personal injury coverage is related to uninsured motorist insurance, and it's sometimes called "no fault" coverage. This policy is designed to pay for medical costs to you or anyone riding in your car, no matter who was at fault in an accident. Personal injury insurance is often sold in a bundle along with uninsured motorist coverage. Remember this: Personal injury insurance usually pays out only after your basic health insurance benefits have been exhausted. Your health insurance pays first.
One of the least-known elements of auto insurance coverage is gap insurance. Lenders require gap insurance on new car purchases or lease agreements because of value depreciation. Remember this: Gap insurance is necessary and useful for about five years. After that, you have probably paid the loan down to less than the value of your car. Here's how it works: When you buy a new car, the value of that car drops a lot as soon as you drive it home simply because it's not a new car at that point. Even if you have comprehensive and collision insurance, you could find yourself coming up short if something happens to your car in the first year or two of ownership. Gap insurance pays the difference between what your car is worth and what you may still owe on the loan. However, you should remember that gap insurance does not cover any deductibles in the event of a collision or other damage. Those amounts are still your responsibility.
When you're buying auto insurance, it sounds great to get the most coverage and to check all the boxes for complete coverage. However, if you do that, you're likely to find the bottom line price substantially higher than you expected. Some elements of "full coverage" auto insurance are less expensive and some are more expensive, but every kind of coverage comes with its own costs.
To keep your costs under control, consult your insurance provider for options. Be sure to ask about discounts for safety equipment and personal driver training. Above all, be cautious and keep your driving record clean to get the best rates.