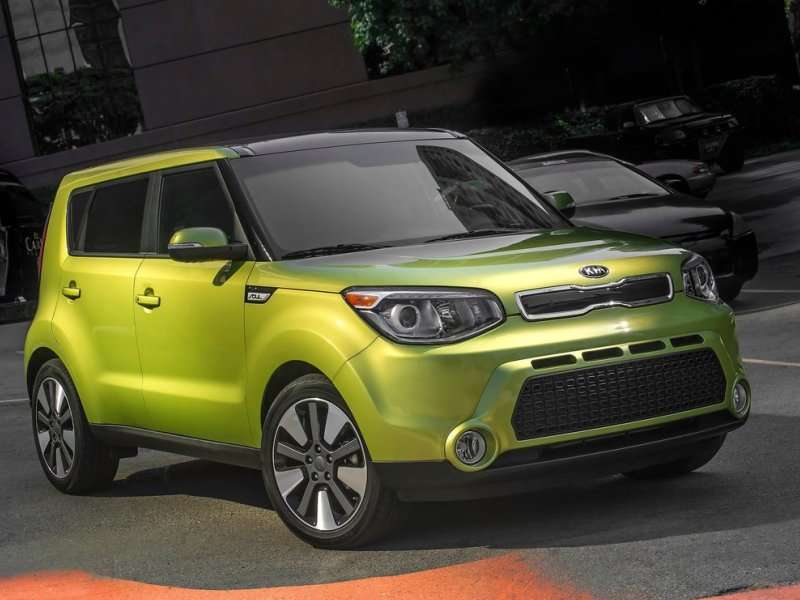 When looking for a new car under $25,000 you might be surprised by just how many options are out there.  While it's hard to buy a bad car these days - the march of technology has improved even the cheapest vehicles on the market - there are definitely stand-outs that are worth closer examination.  This is especially true in the under-$25,000 market, where cars, crossovers, trucks, and SUVs all compete for hard-earned entry-level dollars.
Let's take a quick look at 10 of the most interesting new cars under $25,000.
New Cars Under $25,000 - 01 - 2014 Ford Focus ST
The 2014 Ford Focus ST takes everything that's already great about the compact car's package - hatchback convenience, lively handling, attractive styling - and turns it up to 11.  Well, ok, maybe the cargo space doesn't get any bigger in the Ford Focus ST, but performance and looks go through the roof.  The ST benefits from a turbocharged, 2.0-liter four-cylinder engine that generates 252 horsepower, larger brakes, an aerodynamic body kit, and available Recaro sport seats, all of which are upgrades over the stock Focus.  Sticky through the curves and a blast in a straight line, the Focus ST is budget-friendly fun.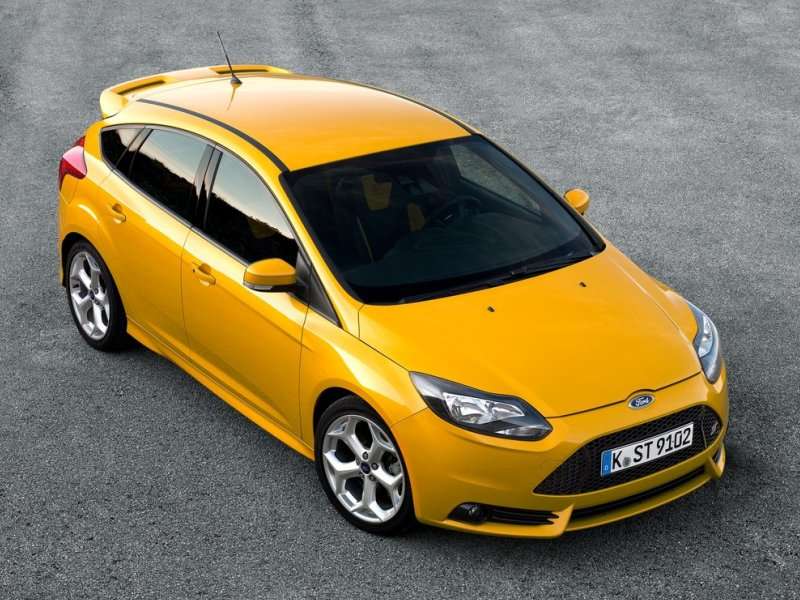 New Cars Under $25,000 - 02 - 2013 Scion FR-S
Squeaking in just underneath the $25,000 limit is the 2013 Scion FR-S, which is the mechanical twin of the Subaru BRZ compact sports coupe.  Lightweight and rear-wheel drive, the Scion FR-S delivers a pure driving experience that is an absolute joy to pilot around a track or through a sea of autocross cones.  The rear seat of the FR-S is also reasonably habitable, as long as one's passengers aren't six-footers.  The Scion is motivated by a 2.0-liter, horizontally-opposed four-cylinder engine that puts out 200 horsepower, and a six-speed manual or six-speed automatic transmission can be yoked to this particular motor.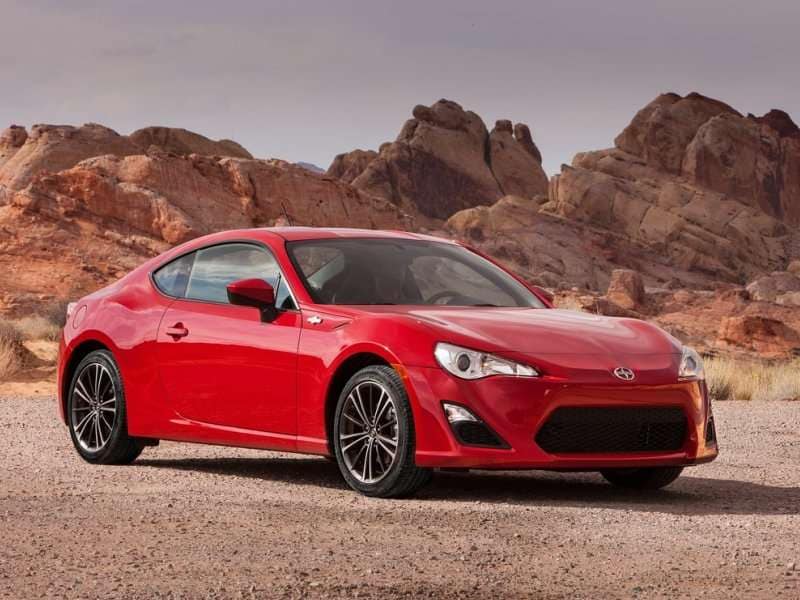 New Cars Under $25,000 - 03 - 2014 Kia Soul
The 2014 Kia Soul has been refreshed for the current model year in order to further refine the compact crossover's funky urban concept.  Remarkably large inside given its small exterior proportions (with 70 cubic feet of total cargo space available), the Kia Soul is a family car for those who aren't interested in a hulking SUV.  Five passenger seating is standard, as is a 1.6-liter, four-cylinder engine that produces 130 horsepower and returns fuel mileage of 24-mpg city and 30-mpg highway.  An almost-as-efficient 2.0-liter four-cylinder engine is also available with the Soul, and it ups output to 164 horses and 15 lb-ft of torque.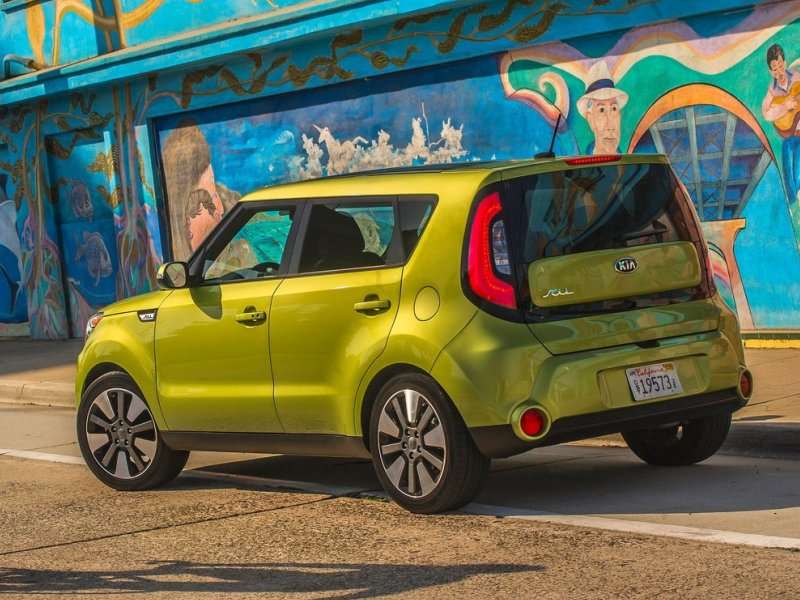 New Cars Under $25,000 - 04 - 2013 Nissan Frontier
The 2013 Nissan Frontier is everything you would want in a mid-size pickup: immensely useful due to its open cargo compartment, practical on a daily basis thanks to its standard extra row of passenger space, and rugged enough to handle pretty much any task you care to throw its way.  It's possible to choose between either four-cylinder or V-6 editions of the Nissan Frontier for under $25,000, and we recommend the latter with its 261 horsepower and 281 lb-ft of torque.  Four-wheel drive will cost you a bit extra, but it's worth it if you plan to head off-road, and a six-speed manual transmission gets the best fuel mileage out of the Frontier's six-cylinder engine.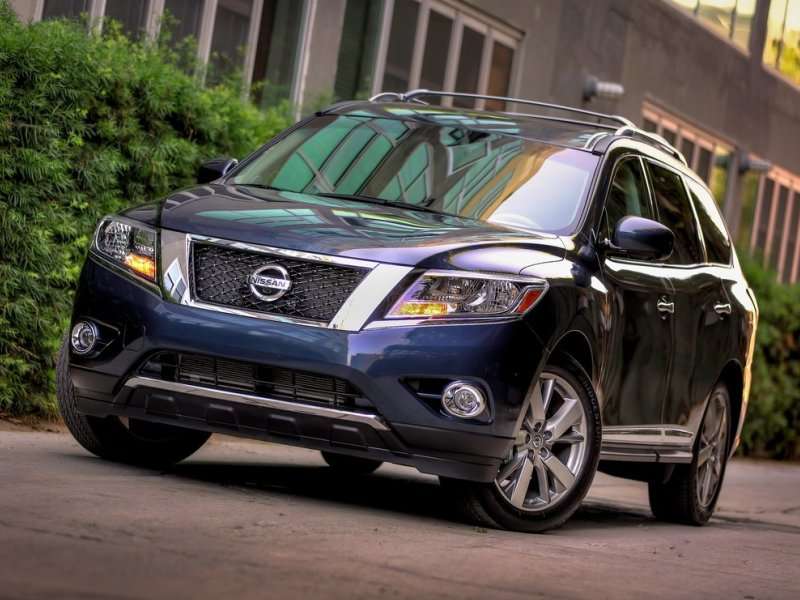 New Cars Under $25,000 - 05 - 2013 Chevrolet Camaro
The 2013 Chevrolet Camaro offers retro muscle car looks in base trim alongside performance that is surprisingly peppy for a V-6 car.  The Chevrolet Camaro pairs its aggressive coupe styling with a 3.6-liter, six-cylinder engine that provides 323 horsepower and 278 lb-ft of torque: V-8 numbers of just a few years ago.  Traditionalists will want to stick with the Camaro's standard six-speed manual transmission, but a six-speed autobox is also on hand for those who prefer cruising to drag racing.  Fuel mileage for the 3.6-liter unit is also quite good, checking in at 17-mpg in stop and go driving and 28-mpg on the highway.
New Cars Under $25,000 - 06 - 2013 Toyota Camry
The 2013 Toyota Camry continues to underscore what the benchmarks in the mid-size family sedan class should be.  It might not be as exciting as some of the other new cars under $25,000 out there, but it's one of the most important because it outsells nearly every other vehicle on the market.  The Toyota Camry is comfortable, roomy, conservatively styled, and efficient (35-mpg highway in four-cylinder trim), and in addition to its base 2.5-liter engine it actually delivers solid acceleration from a 268 horsepower, 3.5-liter optional V-6.  It's no Camaro, and you wouldn't want to take it through a slalom, but it's certainly not a slouch, which helps ease some of the pain of commuting to work in the morning.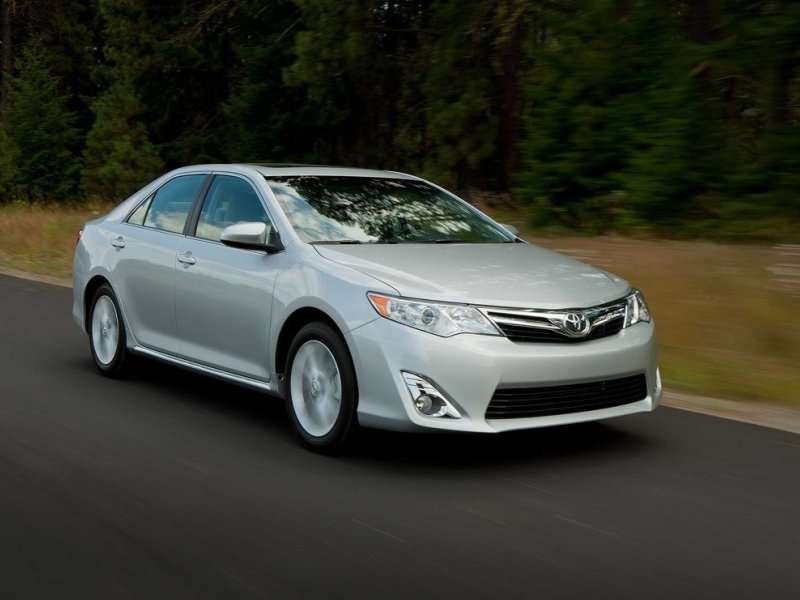 New Cars Under $25,000 - 07 - 2013 Mazda MX-5 Miata
The 2013 Mazda MX-5 Miata satisfies that most visceral of driving experiences: top down roadster fun.  The Mazda MX-5 Miata is the most successful two-seat convertible ever built, having sold countless copies by way of its charming combination of affordability and performance.  The Miata doesn't incinerate its tires off of the line like some sports cars - after all, there's only so much that its 167 horsepower, 2.0-liter four-cylinder engine can do - but where it truly shines is when the road turns twisty.  There, the Mazda's low-mass design and superb chassis tuning make it almost without peer at its price point in terms of handling.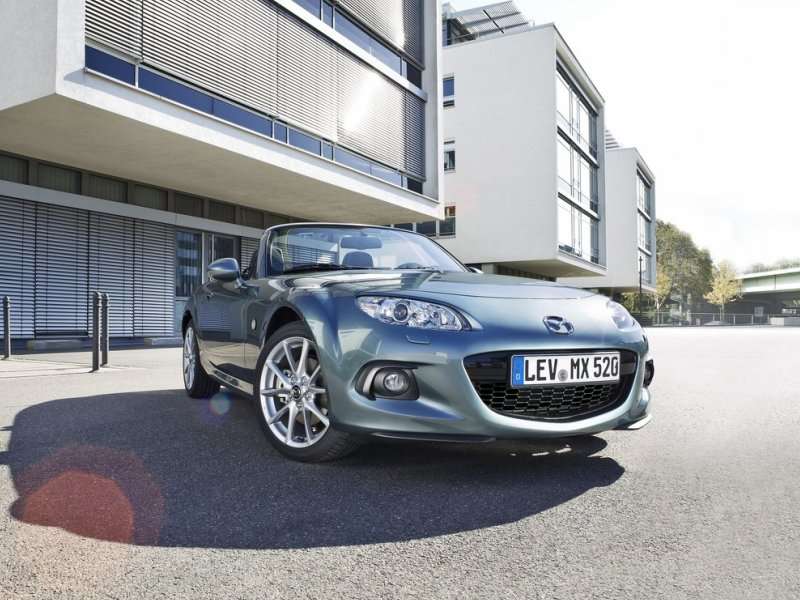 New Cars Under $25,000 - 08 - 2013 Subaru Impreza
The 2013 Subaru Impreza comes in both sedan and hatchback flavors, and it remains the only compact car to offer all-wheel drive as standard equipment.  This has understandably given the Subaru Impreza a strong following in northern climates, and thanks to a recent redesign (and the introduction of a fresh continuously-variable automatic transmission) driving all four wheels no longer introduces the same fuel mileage penalty that it did in the past.  The Impreza's efficiency rating checks in at 25-mpg city and 34-mpg highway when its 148 horsepower, 2.0-liter engine is matched with its optional CVT, which is competitive even with small front-wheel drive cars.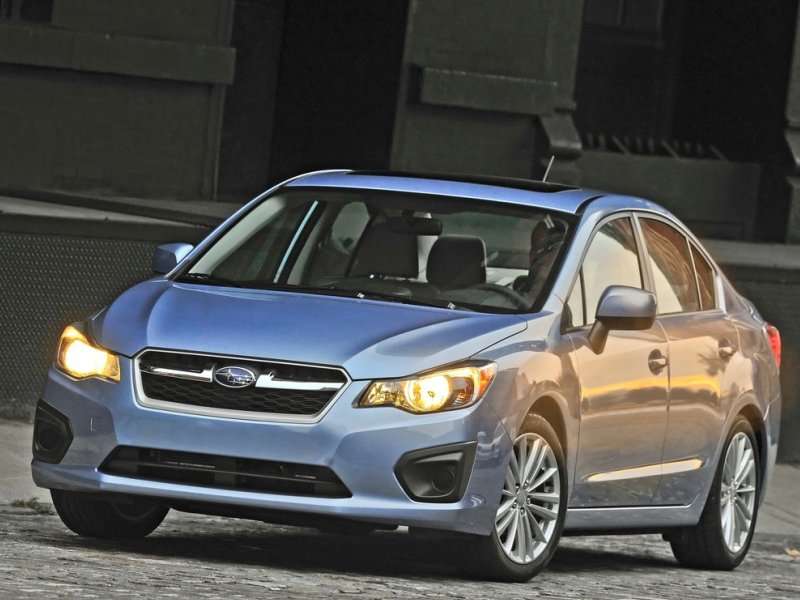 New Cars Under $25,000 - 09 - 2013 Jeep Wrangler
The 2013 Jeep Wrangler is an icon, an off-road champion that is also reasonably fun to drive in an urban environment.  This is largely due to the recent investment that has been made in upgrading the Jeep Wrangler's drivetrain to the brand's new Pentastar V-6.  This 3.6-liter mill has been tuned to provide 285 horsepower and 260 lb-ft of torque, which is a vast improvement over the larger six-cylinder that used to rule the Wrangler's roost.  Four-wheel drive is of course included free of charge with the Jeep, as is a convertible soft top and a rugged suspension system fit for trail driving.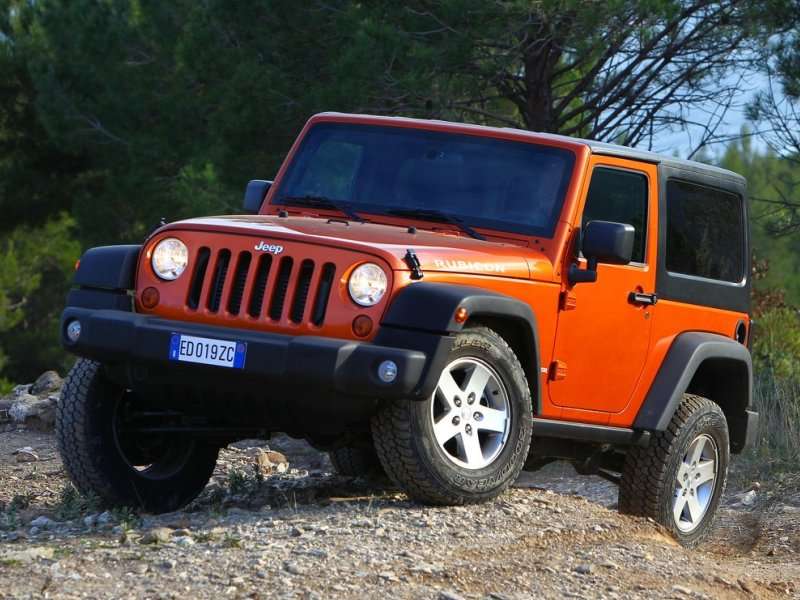 New Cars Under $25,000 - 10 - 2013 Volkswagen GTI
The 2013 Volkswagen GTI is in many ways the spiritual predecessor of the Focus ST, only a little more polished and not quite as boisterous.  Sure, the Volkswagen GTI still delivers 200 turbocharged horsepower from its 2.0-liter, four-cylinder engine, and its suspension system has been designed to tackle corners with ferocity, but the GTI avoids the explosiveness of the Ford while still satisfying performance-hungry hot hatch fans.  This is particularly evident in both the quality of its interior construction as well as the availability of high tech features like its six-speed dual-clutch automated manual transmission.  Think of the little Volkswagen as the car for the boy racer who's all grown up.