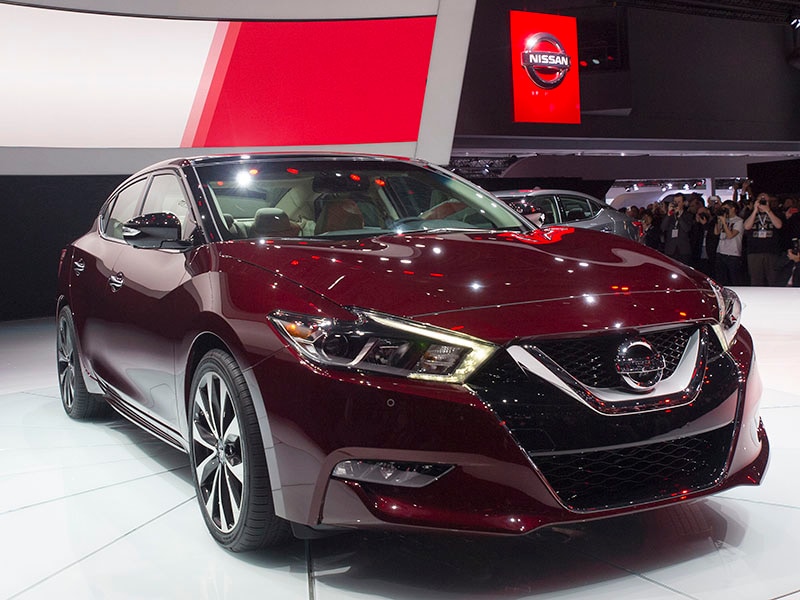 2016 Nissan Maxima at the 2015 New York International Auto Show
Regardless of whatever niche a particular manufacturer might cater to, the ubiquitous sedan often sits at the fore of any line-up. This is particular true of luxury vehicles, where the flagship is eagerly anticipated as an exciting glimpse into the brand's overarching design philosophy. This year brought many exciting new entrants into the class, engineered to appeal to a surprisingly diverse array of luxury buyers.
Check out our picks of the must-see luxury cars and sedans at the 2015 New York International Auto Show.
2016 Kia Optima
The 2016 Kia Optima rolls into the New York Auto Show with handsome new body work and a pair of turbocharged engines on the options sheet. The redesigned mid-size sedan starts out with a 2.4-liter, 185 horsepower four-cylinder motor, which can be upgraded to a 1.6-liter turbocharged four-cylinder that produces 178 horses. There's also a 2.0-liter turbocharged four-cylinder that's good for 247 ponies at the top of the range. You'll notice that the 2.4-liter and 2.0-liter units are less robust than they were the year before, which Kia claims is due to a renewed focus on fuel economy over all-out grunt. Six-speed automatic transmissions are standard with the Optima save for the 1.6-liter car, which offers a seven-speed, dual-clutch automated manual transmission.
What's changed? The Optima is completely redesigned for 2016.
When is it available? We don't have an on-sale date yet for the new Optima.
How much? Pricing has not been released for the sedan.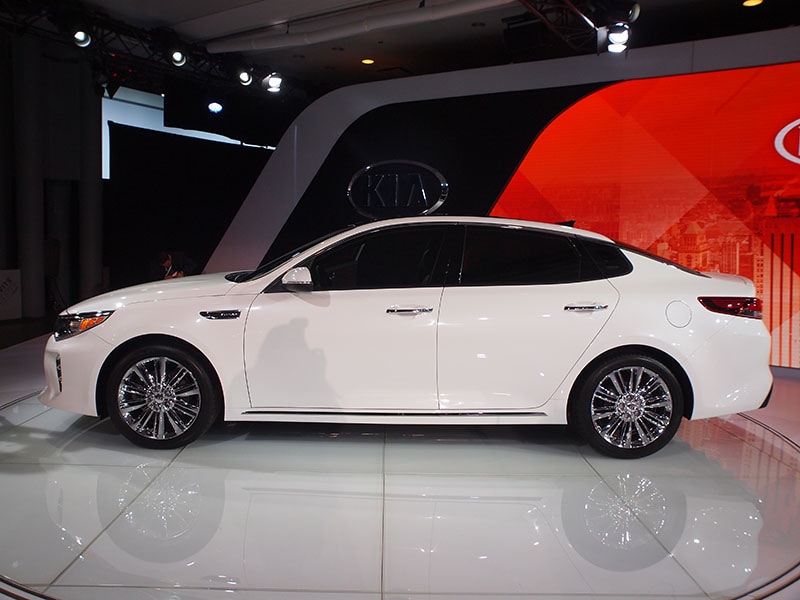 Photo by Megan Green
2016 Chevrolet Malibu
In a direct response to complaints from customers that the Malibu mid-size sedan's rear seat was too small, and that the car wasn't quite efficient enough, Chevrolet has given us a redesigned model. The all-new 2016 Chevrolet Malibu has been stretched by 3.6 inches to offer a roomier interior, and it also weighs 300 lbs less. It now comes with a 1.5-liter, 160 horsepower turbocharged four-cylinder engine at the entry level that gets 37-mpg in combined driving, with the option of stepping up to a 250 horsepower, 2.0-liter turbo four-cylinder. A fresh eight-speed automatic transmission is standard across the board, and the Malibu additionally gains upscale styling.
What's changed? The 2016 Chevrolet Malibu have been completely redesigned to offer new, more efficient engines, significantly revised styling, and a larger interior.
When is it available? End of 2015.
How much? Pricing has yet to be released for the 2016 Chevrolet Malibu.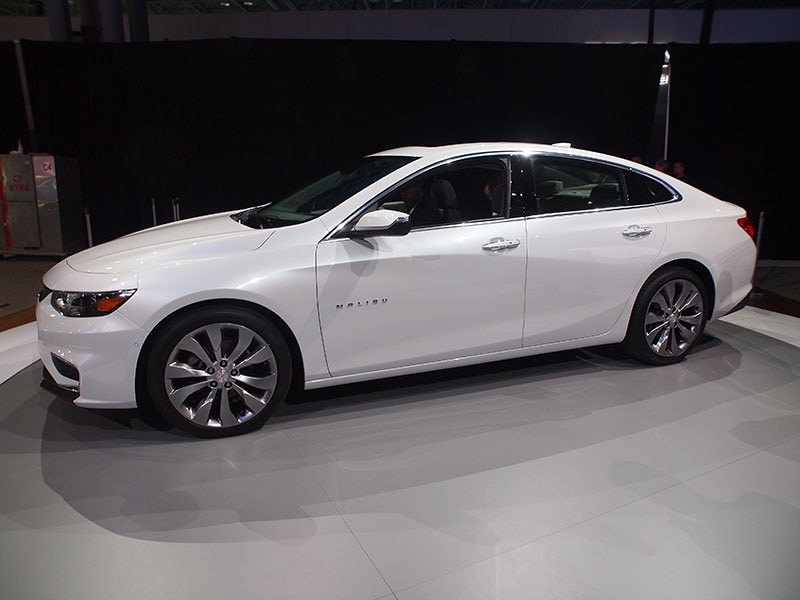 2016 BMW Alpina B6 Gran Coupe
Let's crack the code of the 2016 BMW Alpina B6 xDrive Gran Coupe title. Alpina is an independent tuner based in Bavaria specializing in bringing BMW cars to higher levels of performance than the manufacturer's M division. The great thing for North American buyers is that these are available through BMW dealerships, full warranty and all. Alpina usually names its products with a B and a number. This is based on the 6 Series Gran Coupe (technically a sedan with a coupe-like roof), so B6 it is. All-wheel drive is denoted by "xDrive." This is the fastest BMW in the showroom, with a zero-to-60 mph time of 3.6 seconds (half a second faster than the 2015 BMW M3) and a top speed of 200 mph.
What changed? Alpina has taken the 650i's twin-turbo 4.4-liter V8 and given it an extra 155 hp, bringing the total to a mighty 600 hp and 590 lb-ft of torque. Then there's the specially designed aerodynamic body kit and hallmark multi-spoke alloy wheels.
When is it available? June 2015.
How much? To be announced nearer the time, but be aware that the regular 2015 BMW 650i Gran Coupe xDrive is the best part of $100,000.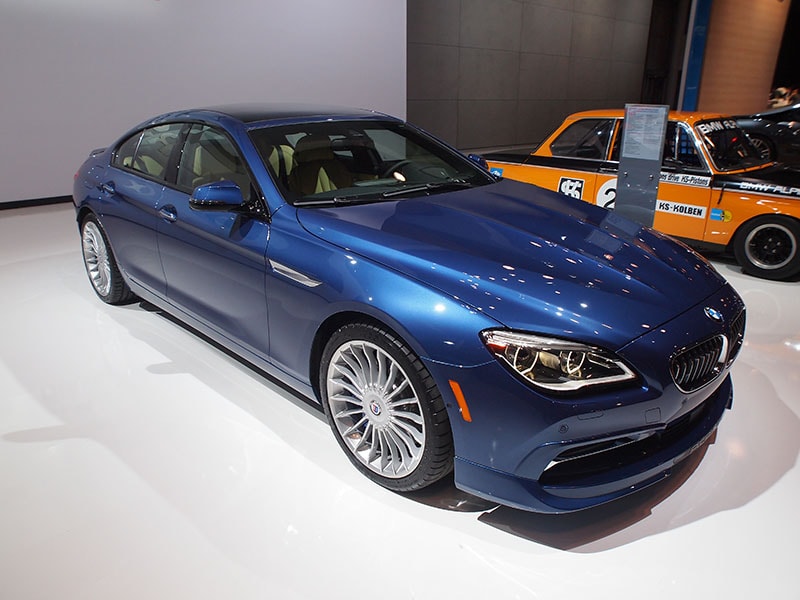 Photo by Megan Green
2016 Volvo S60 Cross Country
No one could accuse the 2016 Volvo S60 Cross Country of being like any other compact executive sedan. It might possibly have created a new niche: the crossover with a trunk. Like the V60 Cross Country (this car's wagon sibling), ground clearance goes up by 2.5 inches over the regular version, there's some cosmetic additions and all-wheel drive is standard. For someone who likes their off-roading adventures to be mild instead of wild, or merely prefers a slightly higher driving position, this could do the trick. To accompany the six-speed automatic transmission, just one engine is offered: a 2.5-liter turbocharged five-cylinder making 250 hp and 266 lb-ft of torque. The regular S60 is a top scorer in crash tests, so this should be just as reassuring.
What changed? Compared with the regular S60, there's some plastic cladding and skid plates front and rear, 7.9 inches of ground clearance, plus a long list of standard equipment including leather, power sunroof and self-braking (part of Volvo's City Safety package).
When is it available? Summer 2015.
How much? Nothing official yet, but somewhere in the region of $37,000 wouldn't be a bad guess.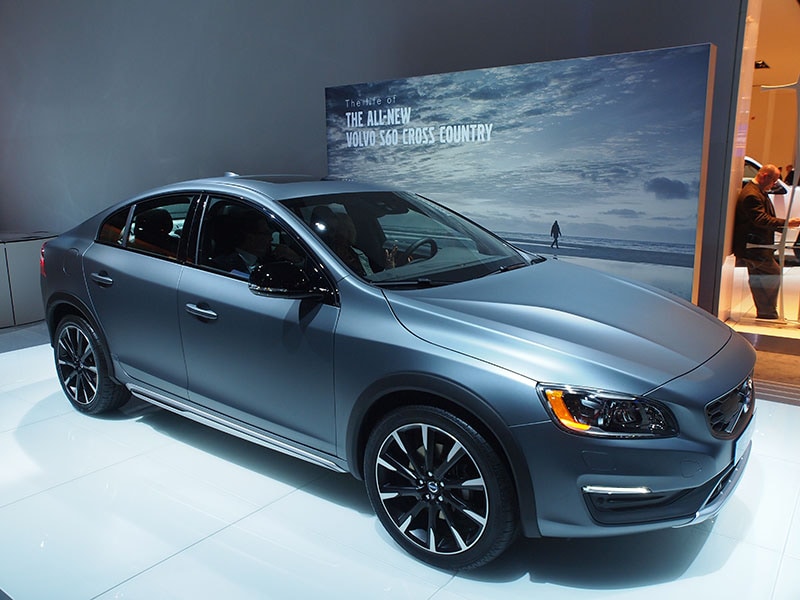 Photo by Megan Green
2016 Volvo S60 Inscription
Two things make the 2016 Volvo S60 Inscription stand out from the crowd of compact executive sedans. It's longer than a regular S60 and that extra space is mainly for the benefit of rear passengers. It's a little limo and equipped accordingly, with many safety features as well as comfort and convenience options. It also has the distinction of being the first car made in China to go on sale in the United States. Volvo is owned by Geely and a long-wheelbase S60 is already available in that company's domestic market, so it's bringing the car here. Front- or all-wheel-drive options are expected, along with a choice of engines: one producing 240 hp, the other good for 250 hp. Both will connect to an eight-speed automatic transmission.
What changed? Rear legroom is increased by 3.4 inches. Standard equipment should be plentiful.
When is it available? Summer 2015.
How much? Nothing official so far, but $40,000 might be a reasonable ballpark.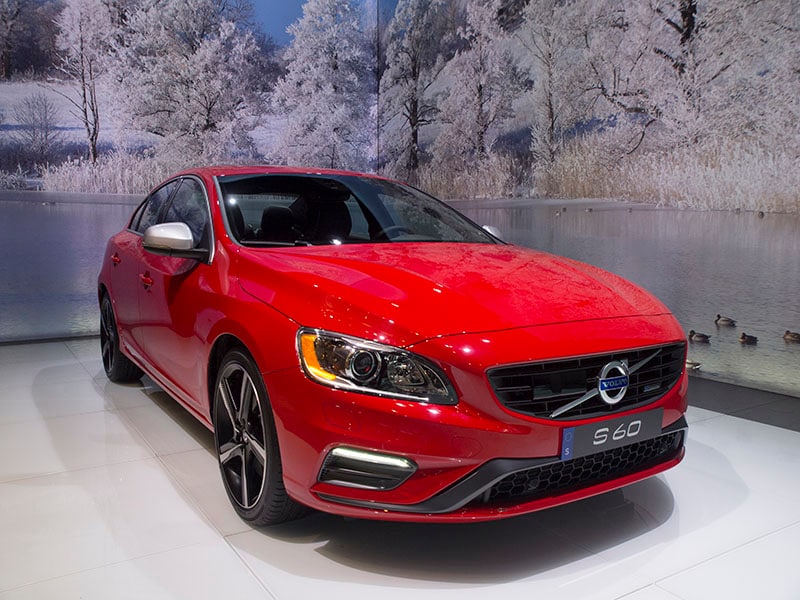 Photo by Megan Green
2016 Toyota Corolla Special Edition
Absolutely Red is a great name for one 2016 Toyota Corolla Special Edition paint choice.The other available colors are Black Sand Pearl or Super White. This compact sedan is also made special by bespoke black 17-inch alloy wheels, red highlights in the cabin, smart key entry and a push-button start. Only 8,000 examples will be built, based on the regular Corolla that employs a 1.8-liter engine making an acceptable 132 hp and achieves a combined EPA mpg of 32 (S version with continuously variable transmission). Despite being one of the best-selling cars of all time, the Corolla is usually considered a pragmatic choice rather than an emotional one. Perhaps Absolutely Red might change that for a few buyers. 
What changed? Cosmetics and some minor equipment tweaks.
When is it available? Summer/fall 2015.
How much? To be announced. Low-to-mid-20s, most likely.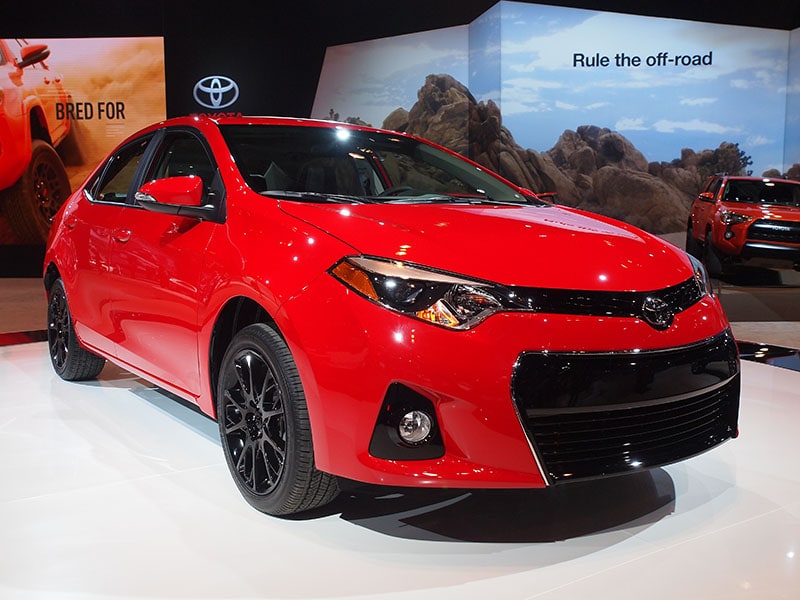 Photo by Megan Green
2016 Hyundai Sonata PHEV
The 2016 Hyundai Sonata PHEV takes the notion of the Sonata Hybrid and adds plug-in technology for more power and lower fuel consumption. Hyundai claims the electric-only range of 22 miles is better than any other midsize sedan PHEV. Combined output of the gasoline and electric motors is 202 hp (compared with the regular hybrid's 193 hp), yet average consumption is rated at the equivalent of 93 mpg. Connect to a Level 2 recharging station with 240 volts and battery replenishment can be just 2.5 hours. Double that time with a 120-volt outlet. This is a new model in the Sonata range, which entered its seventh generation this year. For driver and passengers, the Sonata in general is a pleasant way to get around, even more refined than the excellent previous generation.
What changed? The Sonata PHEV has its own, more aerodynamically efficient grille design and front fascia that incorporates a charge port on the driver's side.
When is it available? Fall/winter 2015.
How much? No official figure yet, but the 2016 Sonata PHEV should be eligible for a Federal tax credit of $2,500.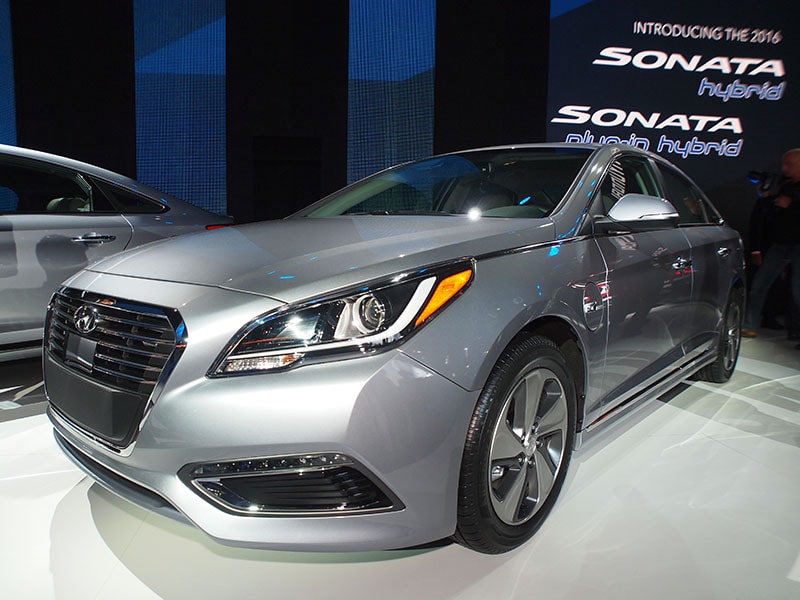 Photo by Megan Green
2016 Toyota Camry Special Edition
Only 12,000 examples of the 2016 Toyota Camry Special Edition will be made. It's based on the SE (that has a slightly sportier suspension than the entry level LE) and adds a dedicated 18-inch alloy wheel design, smoked tail lamps, blue highlights liberally spread around the cabin, smart key entry, push-button start function, power moonroof, and Qi wireless charging (which means recharging a smartphone without a power cable). Exterior colors are Blue Streak Metallic or Blizzard Pearl. Adding some substance to this midsize sedan's sporty looks is the usual 2.5-liter, four-cylinder engine providing 178 hp and 170 lb-ft of torque, plus a six-speed automatic transmission.
What changed? The most common description for a Camry has always been "vanilla." Now there's a little more spice, at least in the looks department.
When is it available? August 2015 to January 2016.
How much? To be announced. Mid-20s is a useful guesstimate.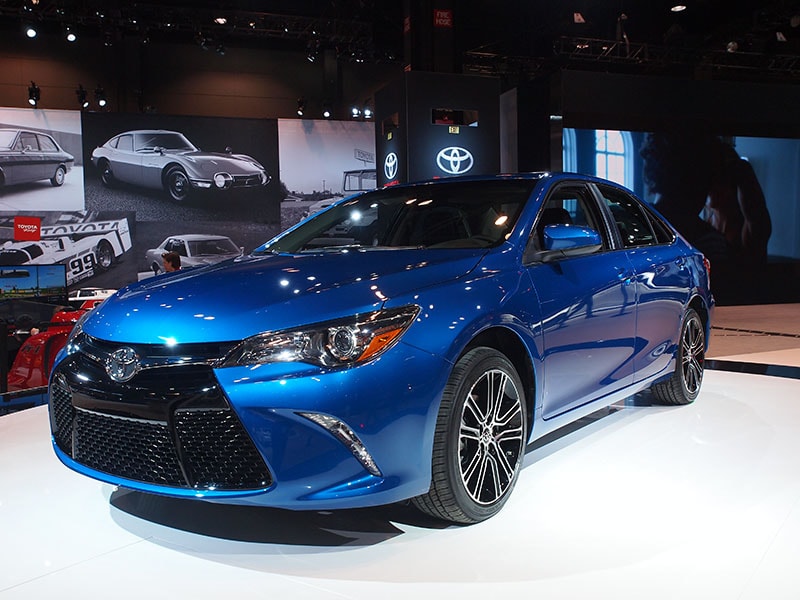 Photo by Megan Green
2016 Toyota Avalon
The 2016 Toyota Avalon marks the mandatory mid-cycle revamp for the company's flagship full-size sedan. The most apparent styling change is the larger grille, but LED lighting is also available front and rear. Trim levels are XLE, XLE Plus, XLE Premium, Limited and Touring. Hybrid versions are available in XLE Plus through to Limited. For the Touring model, Toyota decided on a suspension tune that was more "dynamic and responsive" while the rest of the range "prioritizes a comfortable ride." But if there's any doubt over the Avalon appealing to a more mature buyer, here's one pertinent detail: wood trim is standard on even the entry level XLE. That's not necessarily a negative. And those seeking large and comfortable rear accommodation should definitely look into the Avalon.
What changed? Styling revisions, suspension tunes, equipment tweaks.
When is it available? Fall 2015.
How much? To be announced. The 2015 Avalon starts at $33,110 including $825 destination charges. There shouldn't be much difference for 2016.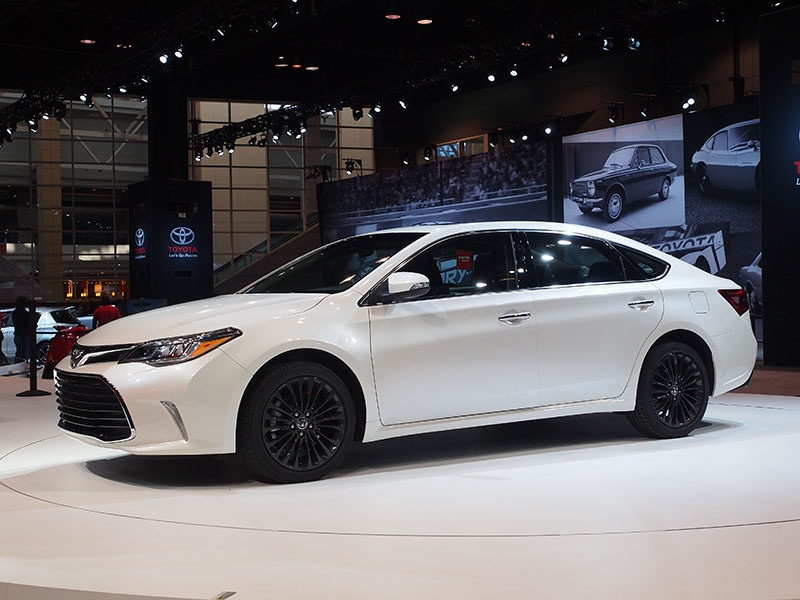 Photo by Megan Green
2017 Jaguar XE
The 2017 Jaguar XE needs to win two battles. One will probably be easy: make us forget the old X-Type (based on a lowly Ford platform) and forgive Jaguar for building it. The second will be harder: make buyers forsake the BMW 3 Series — king of the compact executive sedan class — and the Audi A4 and the Mercedes-Benz C-Class, and go for this new model instead. The weapons it uses are a mainly aluminum body, refined suspension, luxurious cabin, high technology, distinct looks and intriguing engines. The main seller in the United States shall no doubt be the supercharged 3.0-liter V6 making 340 hp and 332 lb-ft of torque, connected to an eight-speed automatic. But a 2.0-liter turbocharged four-cylinder diesel is also being offered.
What changed? This is an all-new model.
When is it available? May 2016.
How much? No official announcement expected until much nearer launch time. For a ballpark, the 2015 Audi A4 starts at $36,425 (including $925 destination) and the 2015 BMW 3 Series starts at $33,900 (including $950 destination), so Jaguar will want to be competitive.