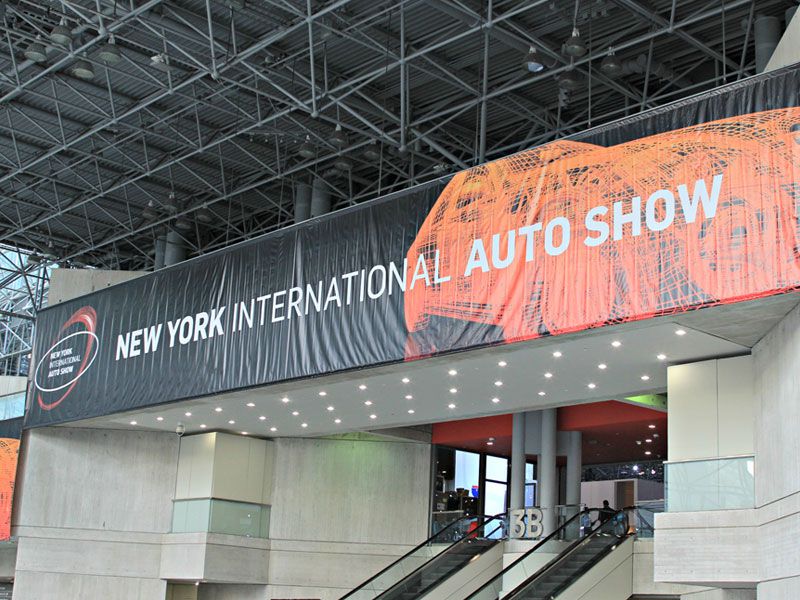 NYIAS Banner MC ・ Photo by Matt Carpenter
The 2017 New York International Auto Show officially opened April 12, and Autobytel's team of editors and photographers met up to catch the best reveals of the newest and most interesting cars, trucks, and SUVs. Some of the vehicles you'll see here are concepts meant for the show floor only, but many others will soon make their way to a dealership near you. If you have a chance to see these cars in person, we highly suggest it. The New York International Auto Show at the Javits Center opens to the public on April 14 and runs through April 23.
2018 Acura TLX
An updated version of Acura's midsized luxury sedan. Along with updated styling, the freshened 2018 TLX gets a new A-Spec model. This sport-tuned edition features its own unique styling cues, including exclusive wheels and gloss black trim inside and out, and features sportier tuning for the suspension and steering. It is available with either front- or all-wheel drive. June 2017. Pricing has not been announced.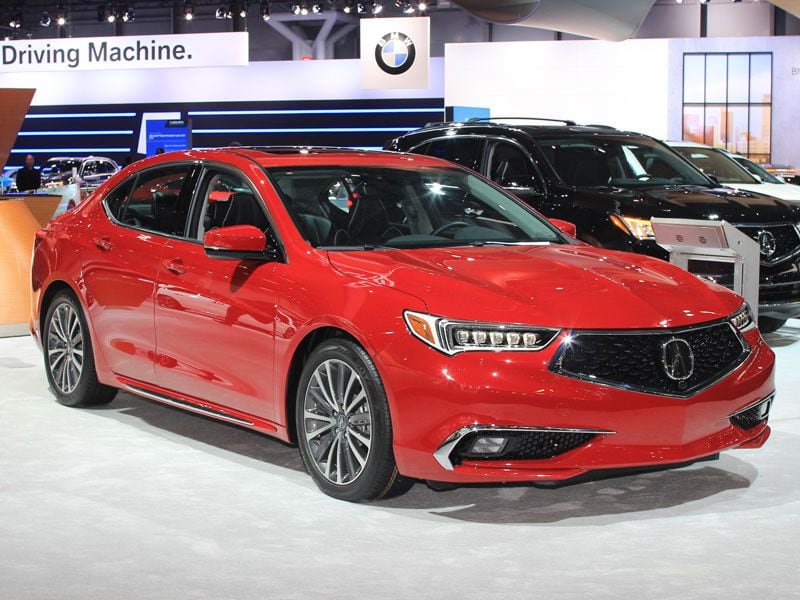 Photo by Matt Carpenter
2017 Audi RS3
A new hot-rod version of Audi's subcompact A3. RS designates Audi's sportiest model, and this is the first time Audi has sold a subcompact car with the RS treatment. The RS3 gets a 2.5-liter turbocharged 5-cylinder that produces 400 hp – enough to jet the car to 60 mph in 3.9 seconds. Summer 2017. $54,500, going up to $54,900 for the 2018 model year.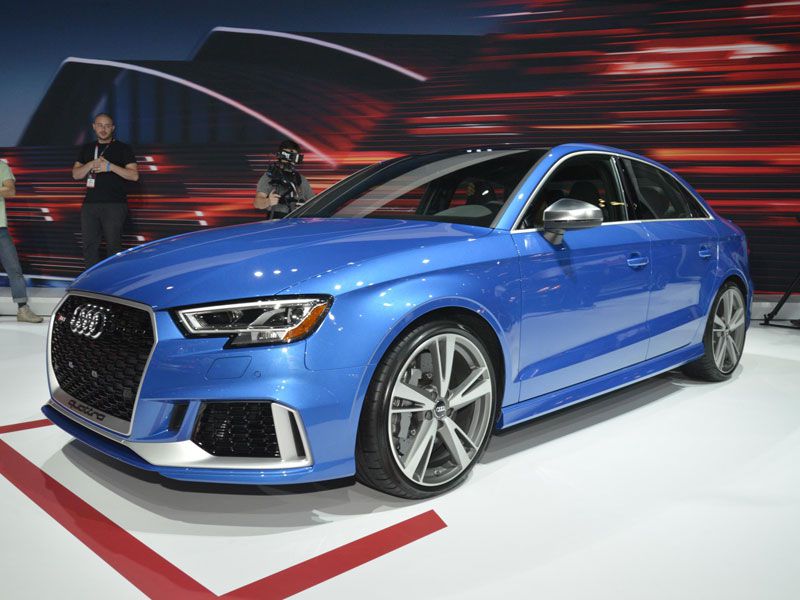 Photo by Newspress USA
2018 Audi TT RS
A high-performance variant of the Audi TT coupe. With a new 400-hp 5-cylinder engine, the TT RS is the most powerful production TT Audi has ever produced. The quattro all-wheel drive system is tuned to send up to 100% of the engine's power to the rear wheels. 0-60 comes up in just 3.6 seconds. Spring 2017. $64,900.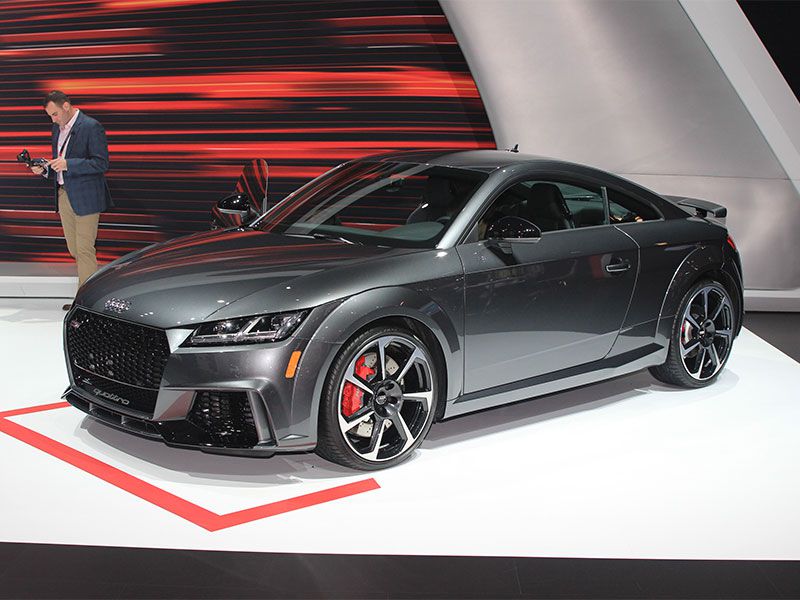 Photo by Matt Carpenter
2018 Buick Enclave
Next generation of Buick's popular 3-row crossover. A longer wheelbase, lower stance, and completely new body structure allow for a sleeker exterior while providing enhanced third-row legroom. Dramatic new interior. Towing capacity has been upped to 5,000 pounds. A complete suite of safety technologies will be offered, with a standard rear vision camera and rear park assist. Scheduled to go on sale this fall. Not yet announced.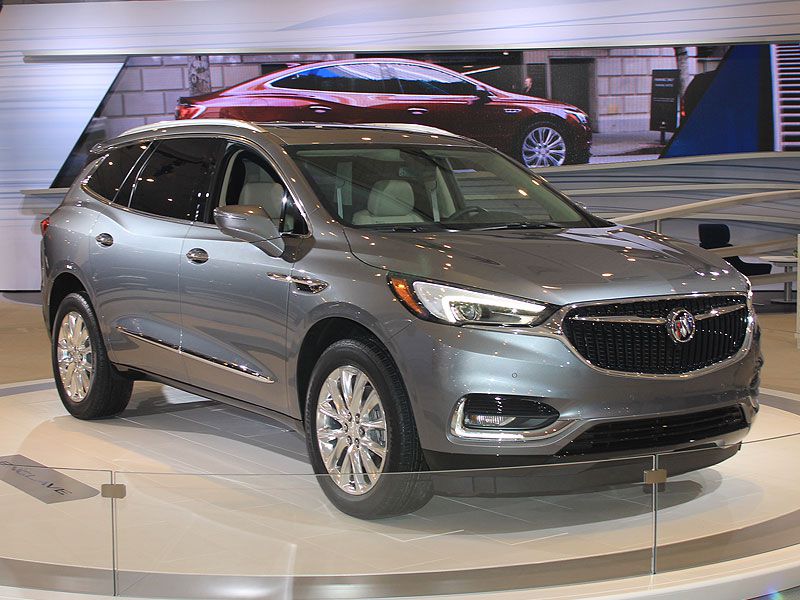 Photo by Matt Carpenter
2018 Buick Regal Sportback
The all-new version of the Buick Regal—and it's a hatchback! The Regal is all new for 2018, and is once again based on the European-market 5-door Opel Insignia. As GM recently sold Opel to French automaker Groupe PSA, this is likely the last Opel-based Regal we'll see. Fall 2017. Pricing has not been announced.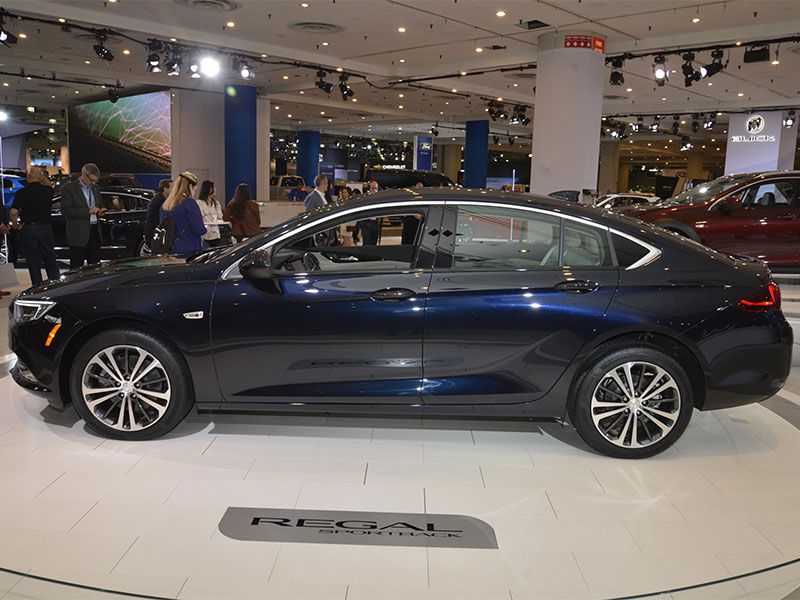 Photo by Newspress USA
2018 Buick Regal TourX
A wagon variant of the all-new Buick Regal. Buick surprised us by introducing the Regal as a hatchback—and then surprised us again with this wagon version, which features increased ground clearance, black fender and lower body cladding, and all-wheel drive, much like the Volvo Cross Country wagons and Subaru's Outback. Fall 2017. Pricing hasn't been announced.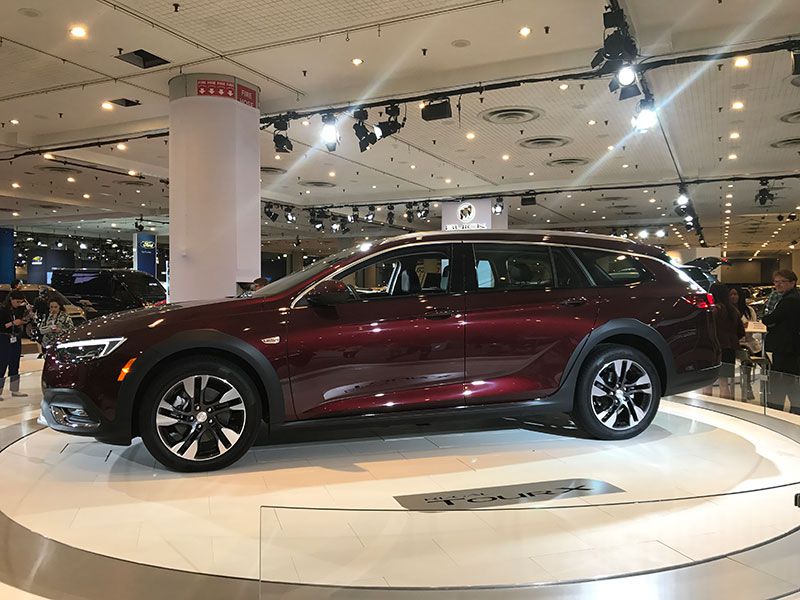 Photo by Carrie Kim
2018 Chevrolet Camaro ZL1
A new performance trim of the Camaro. Chevy says the new 2018 Camaro ZL1 1LE is the most track-capable Camaro ever. It features improved aerodynamics, an adjustable suspension for better handling, wheels and tires chosen specifically for optimal track performance, and reduced weight throughout, to take advantage of its 650-horsepower supercharged V8 engine. Later this year. Not yet available.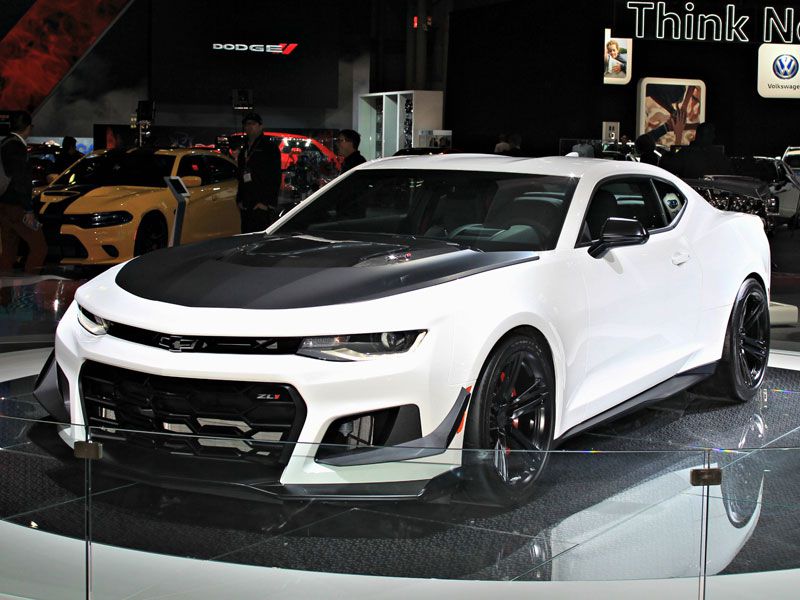 Photo by Matt Carpenter
2018 Chevrolet Tahoe RST
A new appearance package and performance options for the Chevrolet Tahoe. On the surface, the RST (Rally Sport Truck) is just a dress-up kit with body-color and blacked-out trim—but Tahoe RST buyers can also opt for a Borla exhaust, magnetic ride control suspension, big-brake kit, and—most importantly—GM's 420-horsepower 6.2-liter V8 engine. Fall 2017. Chevrolet has not announced pricing.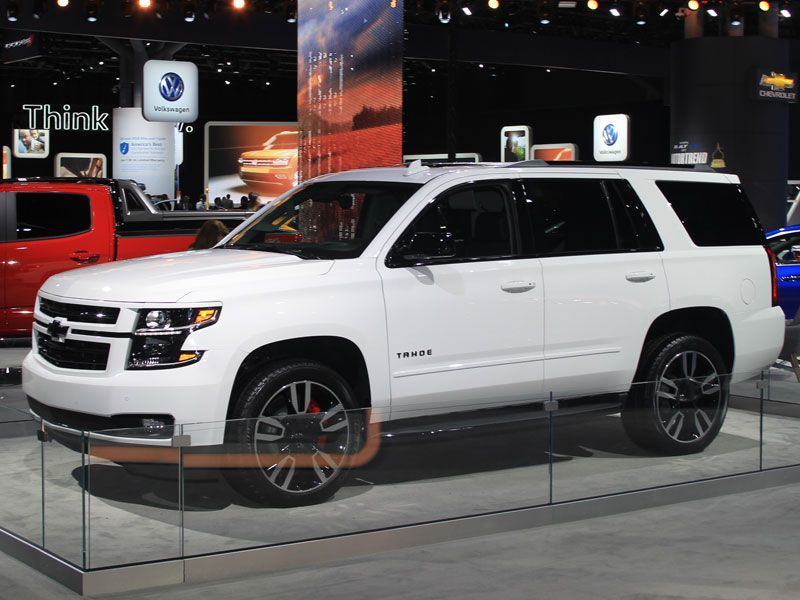 Photo by Matt Carpenter
2018 Dodge Challenger SRT Demon
A limited production Dodge Challenger with a supercharged 6.2-liter Hemi V8 engine. The Challenger Demon SRT yields 840 horsepower and 770 pound-feet of torque. It's the fastest production car ever, and has a NHRA-certified quarter-mile time of 9.65 seconds. 3000 examples will be available in Fall 2017. Not yet available.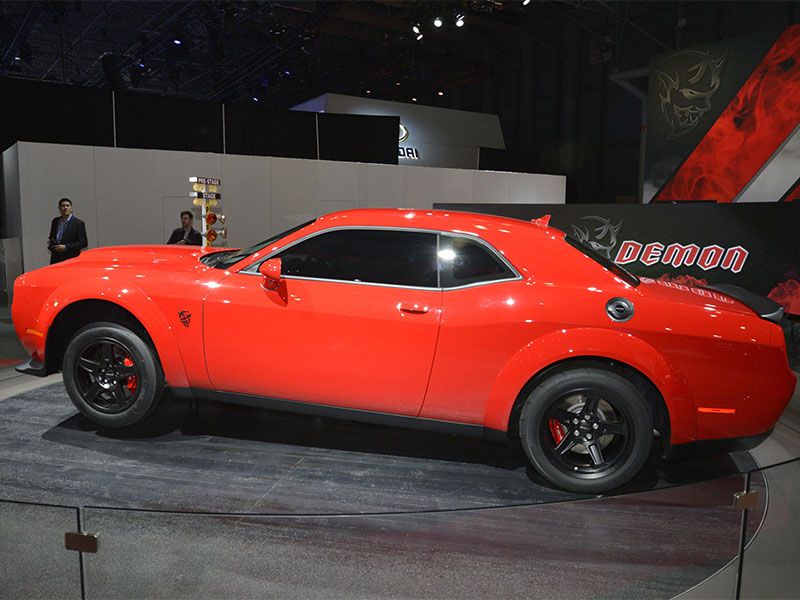 Photo by Newspress USA
Ford Police Responder Hybrid
A new police car with a hybrid powertrain. Ford's new cop car is based on the Fusion (as opposed to the Police Interceptor, based on the larger Taurus), substantially beefed up to withstand the punishment of high-speed pursuit. Ford says the hybrid drivetrain will save around $3,900 per year in fuel costs. Summer 2018. Pricing has not been announced.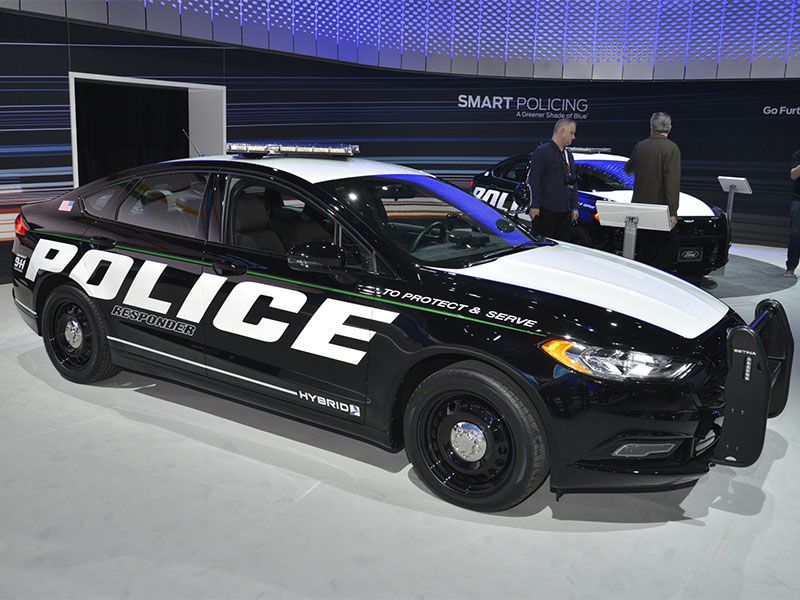 Photo by Newspress USA