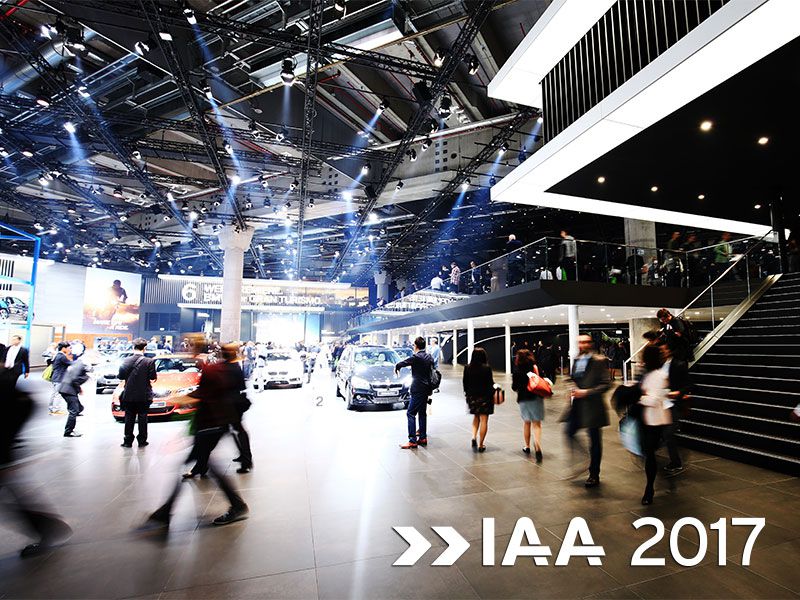 Frankfurt Motor Show 2017 showfloor ・ Photo by Newspress USA
The Internationale Automobil-Ausstellung (International Auto Show, or IAA) in Frankfurt, Germany, is the world's largest auto show, hosting nearly a million visitors every year. Though the focus is largely on European-market vehicles, many US-bound cars and SUVs make their debut at Frankfurt. We walked the miles of aisles to find what was new and notable at the 2017 Frankfurt Auto Show. Let's check out the cars!
2018 Audi RS4 Avant
It was almost as if someone at Audi said: "How can we make a car that will be the most appealing to car fanatics?" Answer: An RS variant of the European-market Avant wagon. This baby packs 450 horsepower and will pack away a month's worth of groceries. Audi doesn't plan to sell it in America, and we are that much worse off for it.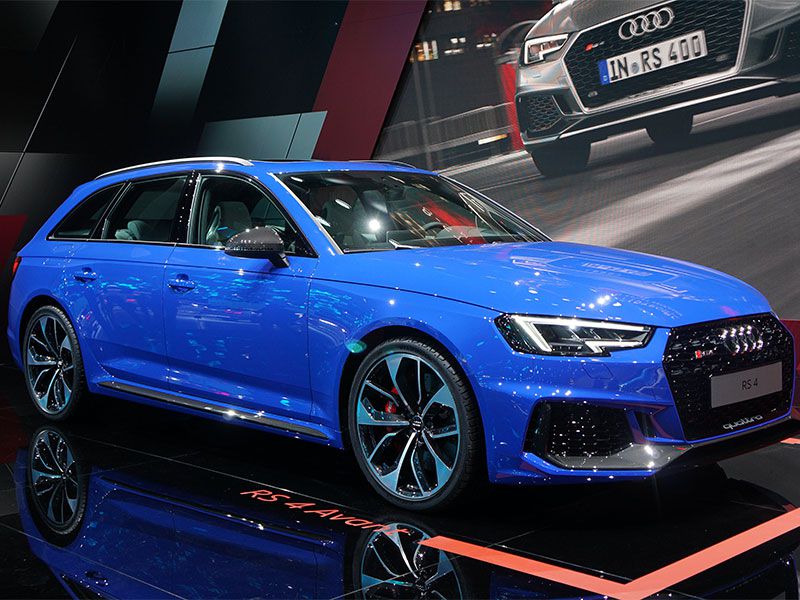 Photo by Aaron Gold
2018 Bentley Continental GT
The Continental GT is way overdue for a replacement, and the new one was worth the wait. Beneath the gorgeous styling (showgoers seemed particularly fascinated by the unusually sharp creases in the bodywork) lies a Porsche platform, and within is an interior worthy of one of the world's great luxury brands. The new Continental GT is everything a Bentley ought to be.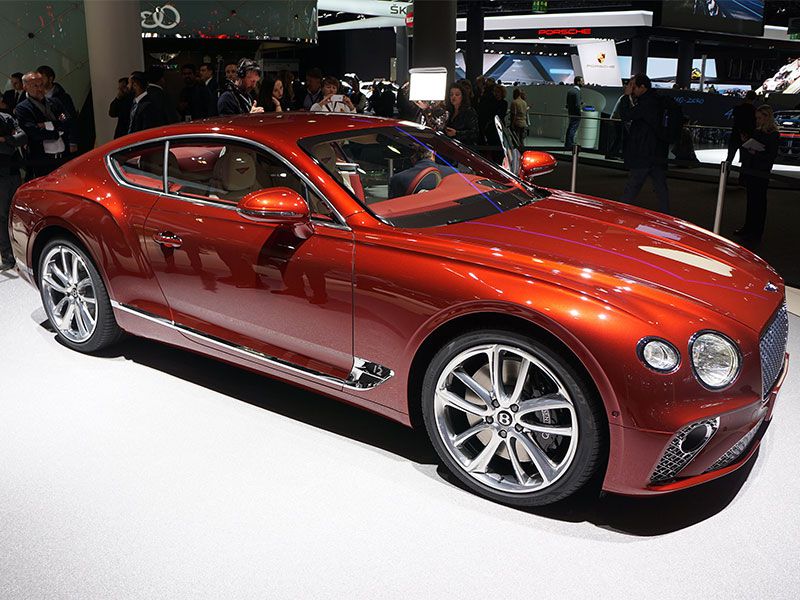 Photo by Aaron Gold
BMW Concept 8-Series
Being in Germany, on BMW's home turf, there was plenty to see in the giant BMW pavilion. This stunning concept car gives us a glimpse of what a future flagship coupe might look like. In a show full of breathtaking concept cars, the Concept 8-Series was arguably one of the most exciting on display—especially because it's likely a preview of a future production model.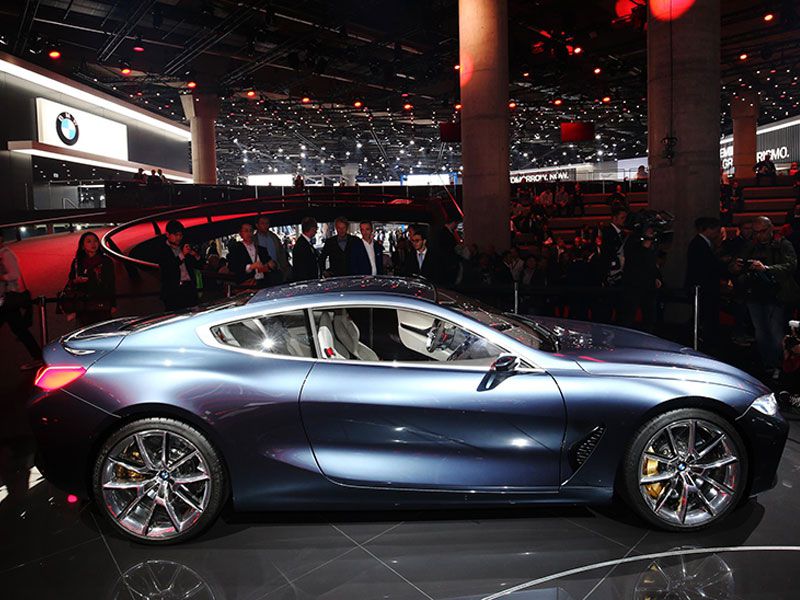 Photo by Newspress USA
BMW X7 Concept
This concept vehicle gives us an outline of a full-size SUV, presumably to take on the Mercedes-Benz GLS-Class, Audi Q7, and Cadillac Escalade. It looks very close to production form, but we can't say we're in love with the styling; it's very big, but not very beautiful.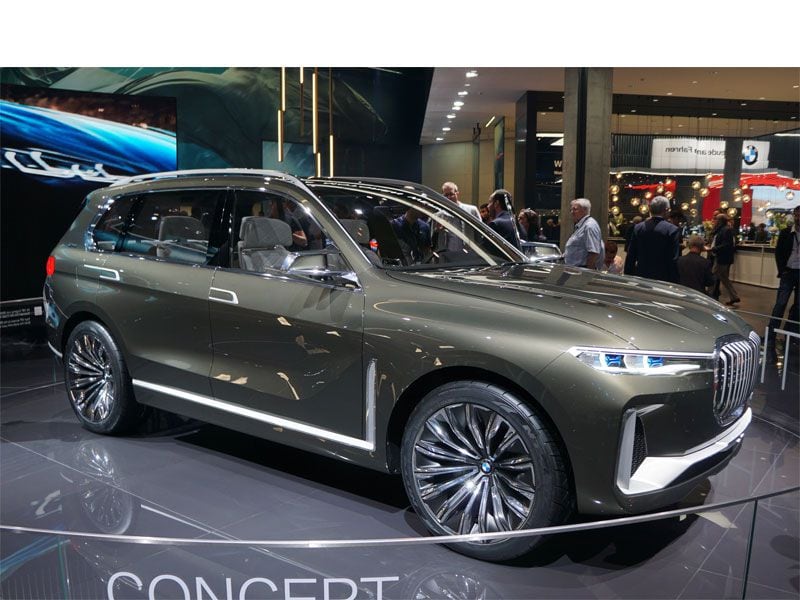 Photo by Aaron Gold
BMW Z4 Concept
This concept car gives us a preview of the upcoming BMW Z4 roadster which, surprisingly, is a joint venture with Toyota. We assume there will be a Toyota version as well, perhaps the long-awaited successor to the Supra. The concept is gorgeous, and we can't wait to see the real thing.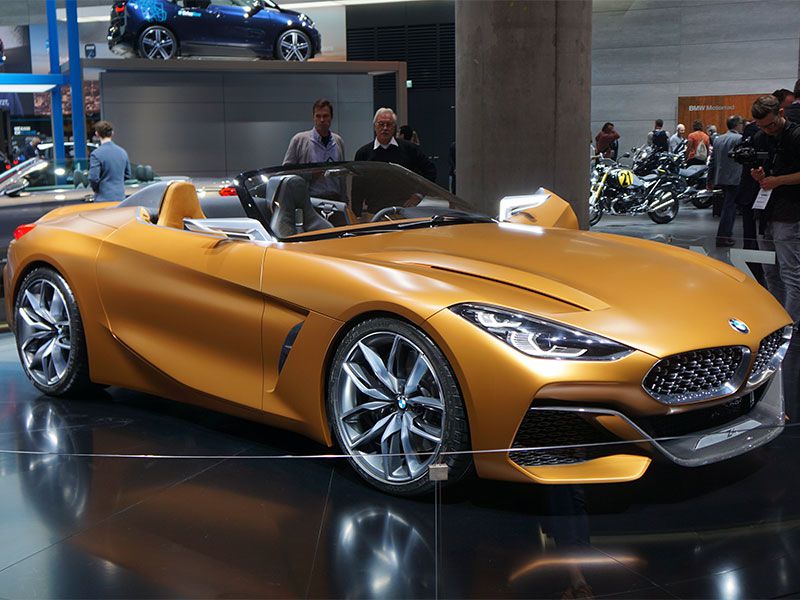 Photo by Aaron Gold
Borgward Isabella Concept
Borgward is a former German automaker that has been resurrected in Switzerland and financed by China, where their SUVs are sold. Though their current products aren't much to get excited about, they revealed this stunning electric-powered four-door sports car at the show, and it was one of the highlights. Borgward is just now trying to establish a foothold in Europe, so it's unlikely we'll see their cars in the United States anytime soon.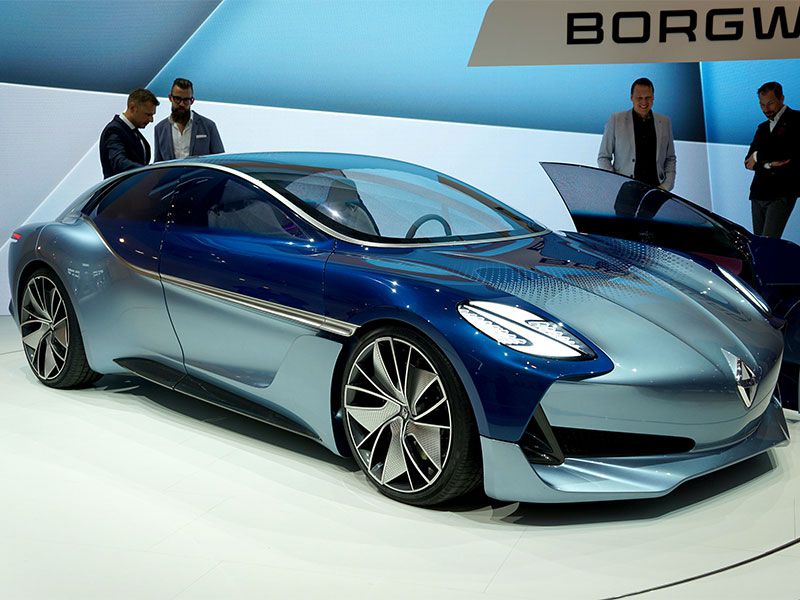 Photo by Aaron Gold
Brabus Classic
Most people know Brabus for their hot-rod Mercedes and Smart models, but did you know that they also restore classic Benzes? We didn't either until we saw their stand at Frankfurt, full of old Benzes meticulously restored to museum quality. Best of all, their restorations are backed by a two-year unlimited-mileage warranty. We don't know what it would take to import one of these restorations to the U.S., but it'd be worth trying!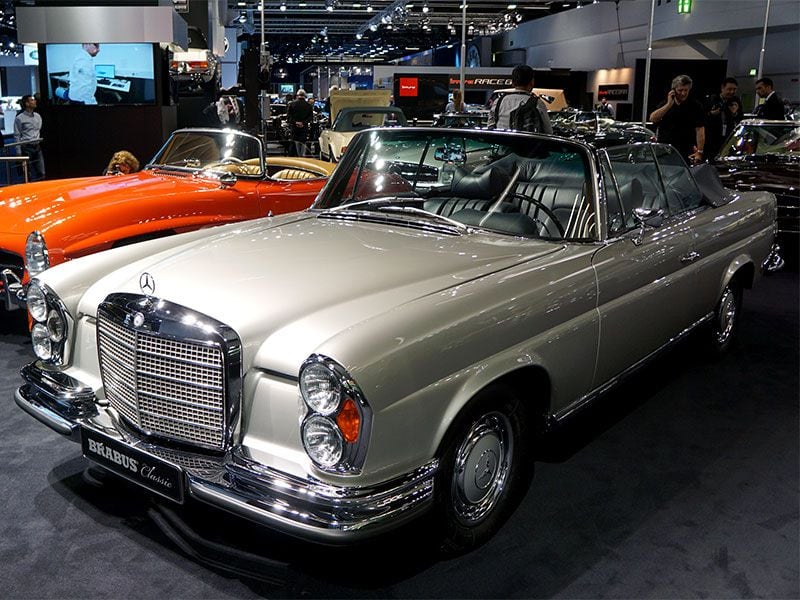 Photo by Aaron Gold
2018 Citroën C3 Aircross
We love this French automaker for their quirky designs, although the C3 Aircross is, admittedly, a bit less quirky than some of their other cars (Google "Citroën C4 Cactus" to see what we mean). The C3 Aircross is a SUV-ized version of their C3 hatchback. There's no chance of it coming to America, but the Hyundai Kona (which we'll show you in a few slides) will bring a Citroën-like vibe to the US.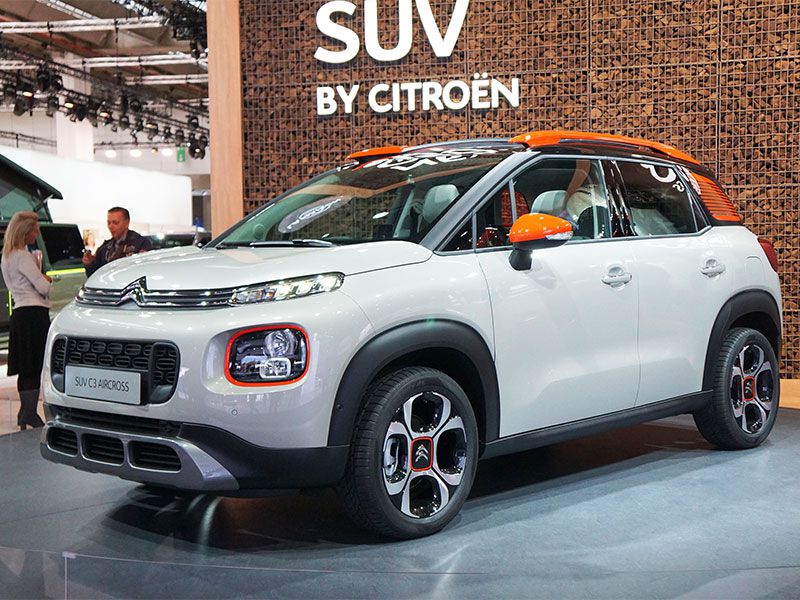 Photo by Aaron Gold
2018 Dacia Duster
Good news! Romanian automaker Dacia (now a subsidiary of Renault, which also owns Nissan) introduced the latest version of their low-cost off-roader. The Duster will not be coming to the United States, but fans of the BBC series Top Gear will remember James May talking about it in several news segments. "Good news—there's a new Dacia Duster!"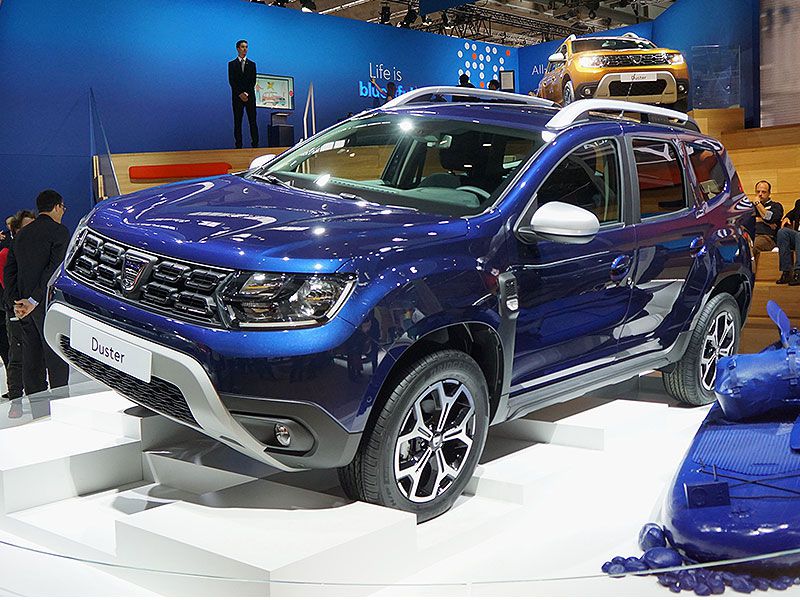 Photo by Aaron Gold
2018 Ferrari Portofino
This is Ferrari's replacement for the California, and it's named for a lovely city in Italy. And like its namesake, the Portofino is a lovely car, one that looks striking whether the retractable hardtop roof is in place or folded away. Pricing for the US has not been set, but the car will sell in Italy for €196,000, which is about $233,500.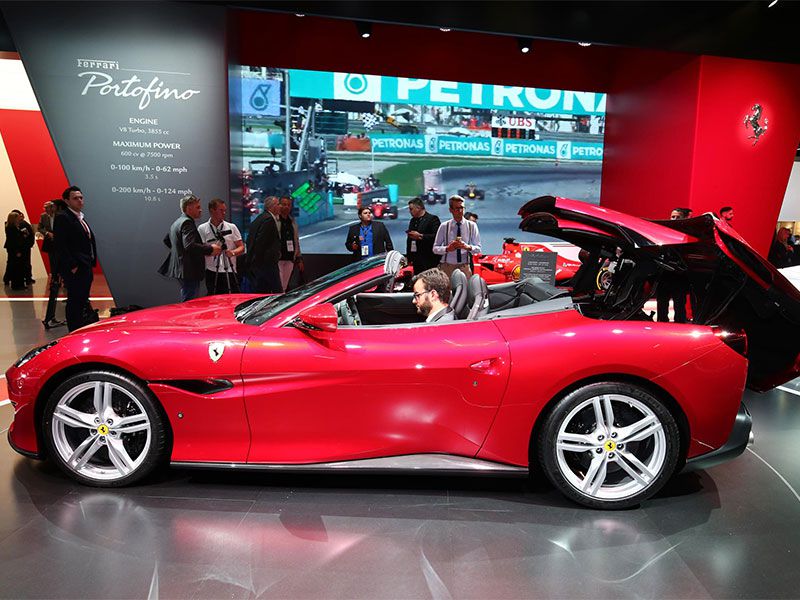 Photo by Newspress USA