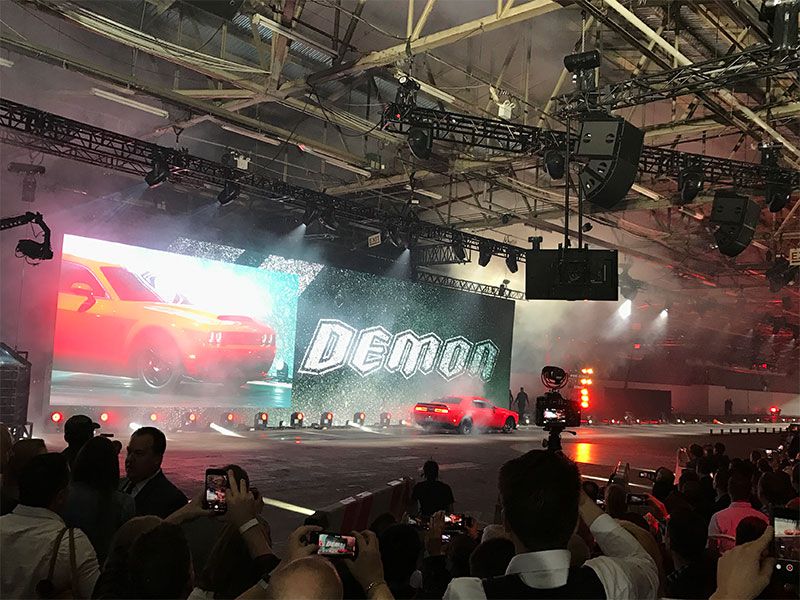 Dodge Demon reveal at NYIAS ・ Photo by Carrie Kim
The sports car scene is about to get a lot more interesting, based on this year's New York International Auto Show. Though the show officially started on April 12, Dodge got the party started the previous evening with a dramatic introduction at Pier 94. Other automakers held their own, with the sports and performance cars you'll see here.
If you have a chance to visit New York in the next couple of weeks, you can see these exciting sports cars in person. The 2017 New York International Auto Show, located at the Javits Center, will be open to the public on April 14 and runs through April 23.
2017 Acura NSX
There aren't too many hybrid sports cars around, and we predict that  the Acura NSX will be one of the most popular at the New York Auto Show. It's powered by a twin-turbo 3.5-liter V6 and three electric motors for a total of 573 horsepower, and comes with all-wheel drive. The NSX's hybrid setup's no fuel-saver, though; it's done all in the name of instant torque.
Photo by Cherise LaPine
2017 Alfa Romeo Giulia
The latest Alfa Romeo to hit American shores has recently gone on sale, but the New York Auto Show will be the first time many visitors will get a chance to see the Giulia. It's a sharp-looking compact sport sedan, less dramatic than the brand's 4C Coupe, but still quite stylish. This Alfa makes 280 horsepower from its turbocharged 4-cylinder engine and comes with rear- or all-wheel drive.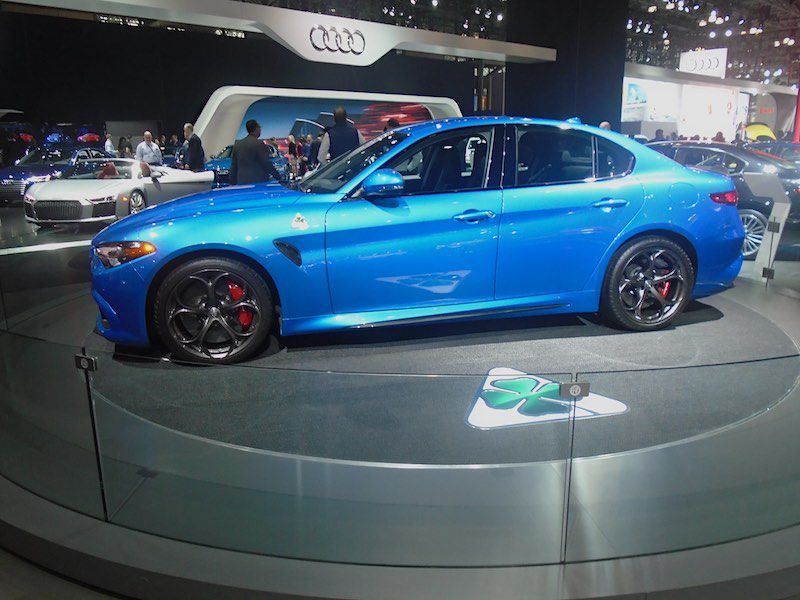 Photo by Cherise LaPine
2018 Audi TT RS
The night before the New York International Auto Show opened to the media, Audi made a few major announcements. First, the launch of the new Audi Sport performance sub-brand, followed by the introduction of the 2018 Audi TT RS, which is part of the Audi Sport line and the most powerful production TT yet. Under the hood is an all-new 2.5-liter turbocharged 5-cylinder engine making 400 horsepower.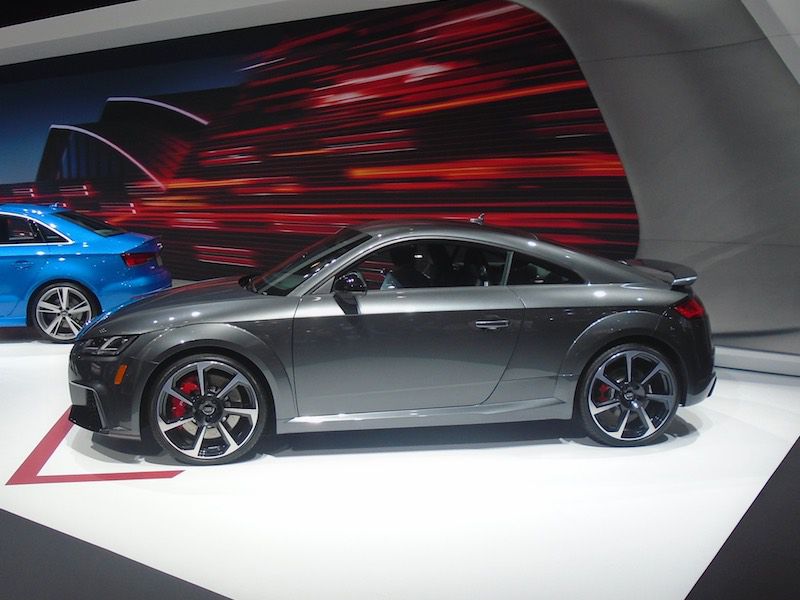 Photo by Cherise LaPine
2017 Bugatti Chiron
It's safe to say the supercars are a crowd favorite at any auto show. In New York this year, the Bugatti Chiron is a standout amongst the exotic and luxury sports cars. It's a car most people will never see in the wild, let alone sit in, or even drive (automotive writers included). The 1500-horsepower Chiron is built at a rate of 70 per year and costs $2.6 million.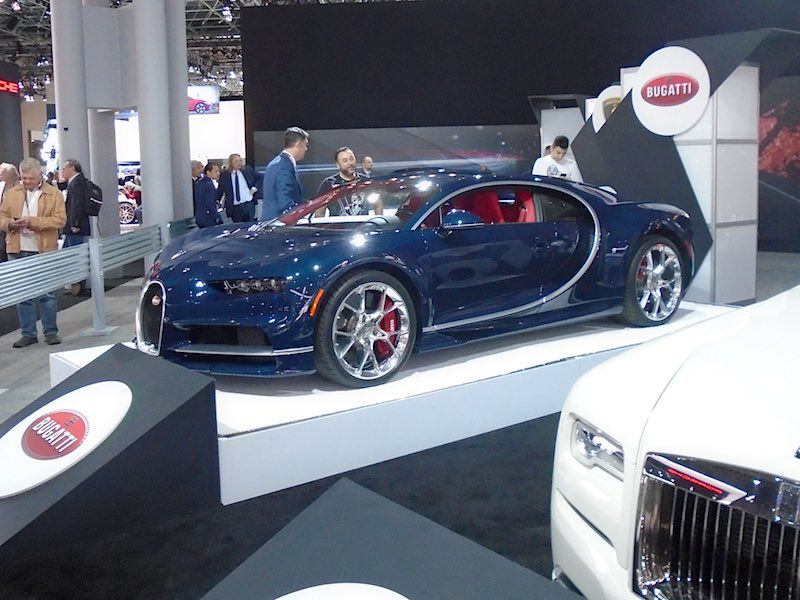 Photo by Cherise LaPine
2018 Chevrolet Camaro ZL1
The 2018 Chevy Camaro ZL1 1LE marks a new standard in performance for the sports car. The 1LE is the vehicle's track package, which, when paired with the Camaro ZL1, adds up to the most track-capable production Camaro ever. The 650-horsepower Camaro ZL1 1LE features aerodynamic improvements, better handling thanks to an adjustable suspension, track-oriented wheels and rubber, and weight reductions in the body, suspension, and interior.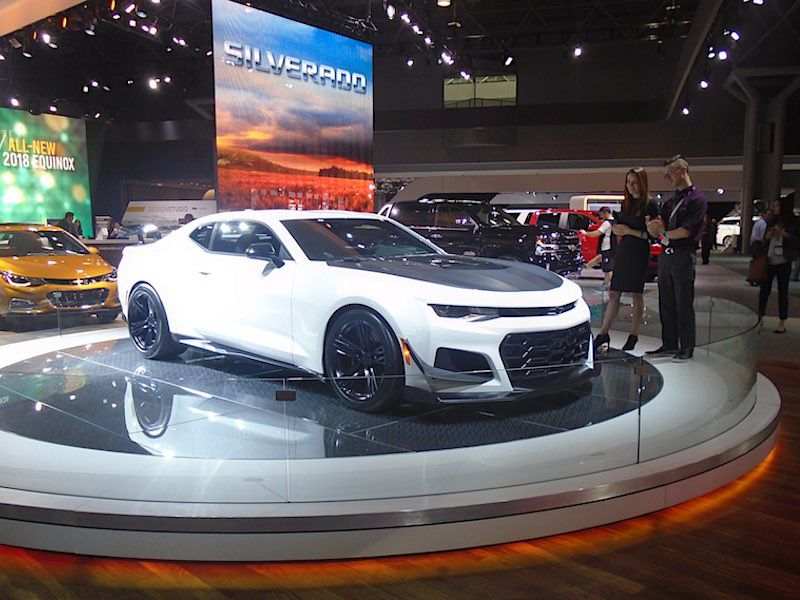 Photo by Cherise LaPine
2018 Dodge Challenger SRT Demon
It's brand new, yet it's already been "banned from the tracks for life." The Dodge Challenger SRT Demon's supercharged 6.2-liter V8 engine puts out 840 horsepower and 770 pound-feet of torque. The Demon's 9.65-second quarter-mile, the fastest in the world, was certified by the National Hot Rod Association, which promptly banned the car from its events. 3000 examples of this model will launch this fall.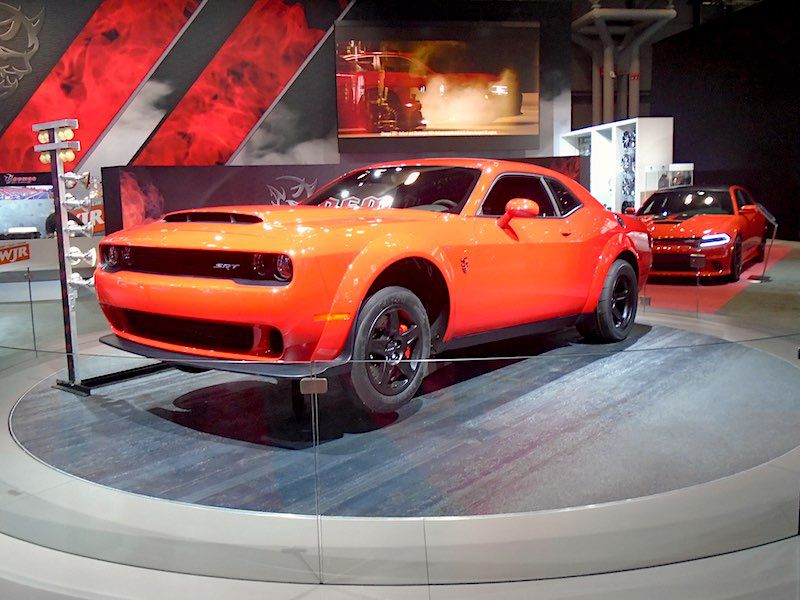 Photo by Cherise LaPine
2017 Honda Civic Type R
The 2017 Honda Civic Type R made its global debut in Geneva in March, but it's still a big draw at the New York International Auto Show. This hot hatch is the fastest and best-handling Honda to ever make it to North America, putting down 306 horsepower from its 2.0-liter turbocharged 4-cylinder VTEC engine. Look for the Civic Type R this spring, starting in the mid-$30,000s.
Photo by Cherise LaPine
2018 Jaguar F-TYPE
The Jaguar F-TYPE, which was launched in 2012, gets refreshed for 2018 with updated exterior and interior styling and a new engine option. The F-TYPE coupe is constructed of aluminum for strength and light weight, and its new turbocharged 4-cylinder base engine is a great match, putting down 296 horsepower. Jaguar's also added new interior technology, such as the ReRun app that pairs with a GoPro camera.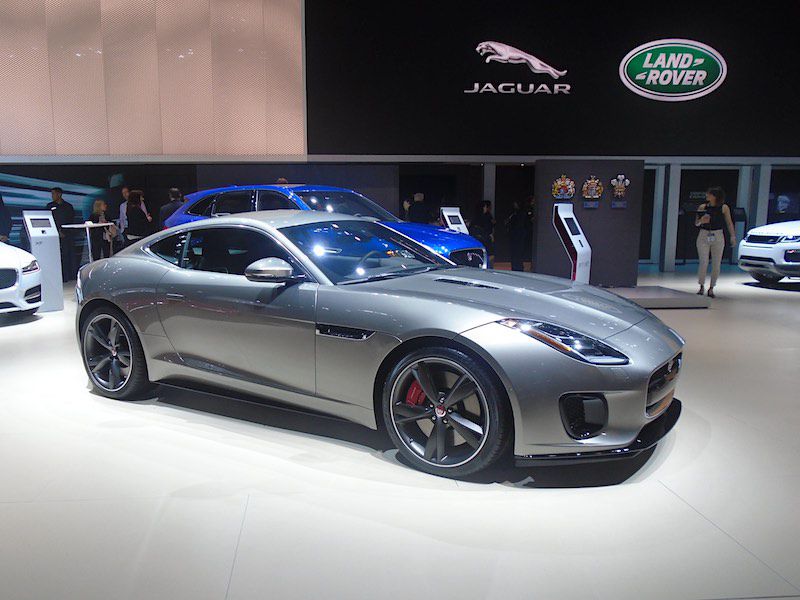 Photo by Cherise LaPine
2018 Kia Stinger
The Kia Stinger, which debuted in Detroit this year, is the brand's GT Concept come to life. It has two engine choices, a 2.0-­liter turbocharged 4-­cylinder making an estimated 255 horsepower, or a 3.3-­liter twin­-turbo V6 with an expected 365 horsepower. It's the first Kia to offer rear- or all-wheel drive. The 2018 Kia Stinger arrives later this year, with pricing announced closer to launch.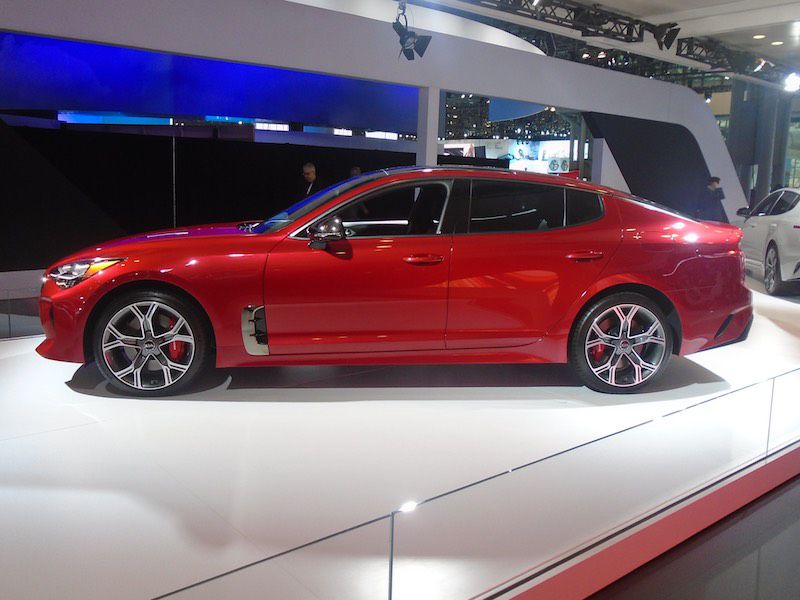 Photo by Cherise LaPine
2017 Koenigsegg Agera RS1
Another show-stopping supercar is the 2017 Koenigsegg Agera RS1, which was in New York for its debut. This beast makes 1360 horsepower and has a top speed of 273 mph, thanks to its hand-built, twin-turbo 5.0-liter V8. A removable roof panel enhances the experience. The $2 million Koenigsegg Agera RS1 is a one-off commission, and part of an extra-exclusive series of 25 Koenigsegg vehicles.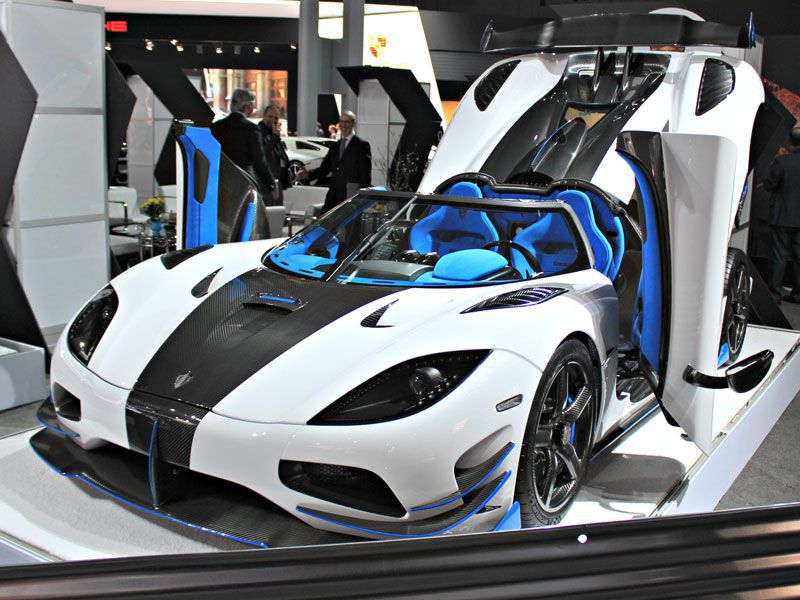 Photo by Matt Carpenter