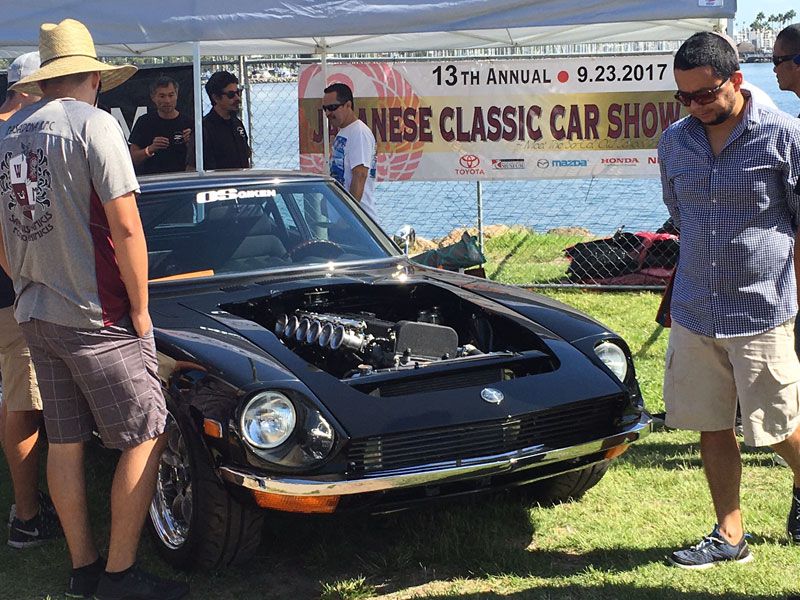 01 2017 Japanese Classic Car Show by Scott Oldham ・ Photo by Scott Oldham
Every September the finest stock and modified Japanese cars come from all over America to Long Beach, California for the Japanese Classic Car Show. This year's event was the largest ever with thousands of spectators filling the Queen Mary Events Park within sight of the historic cruise ship. Sponsors included Toyota, Mazda, Honda, Nissan and Yokohama.
Huge Vendor Area
Wheels, toys, collectibles, apparel and more were all available in the huge vendor area. We spent some time in the importavehicle.com booth. The company specializes in the legal and hassle-free importation of vehicles from Japan including Mazda RX-7s and Honda NSXs, but it's best known as America's premier dealer of Nissan Skyline GT-R R32, R33 and R34s.
Photo by Scott Oldham
1986 Subaru Brat
One of the vehicles that put Subaru on the map was the quirky little pickup called the Brat. It was imported to America from 1978 to 1987. Dorin Farley brought out his 1986 Brat and it was a hit with the show crowd. But don't look for the model's signature bed-mounted jump seats, they were discontinued for liability reasons after the 1985 model year.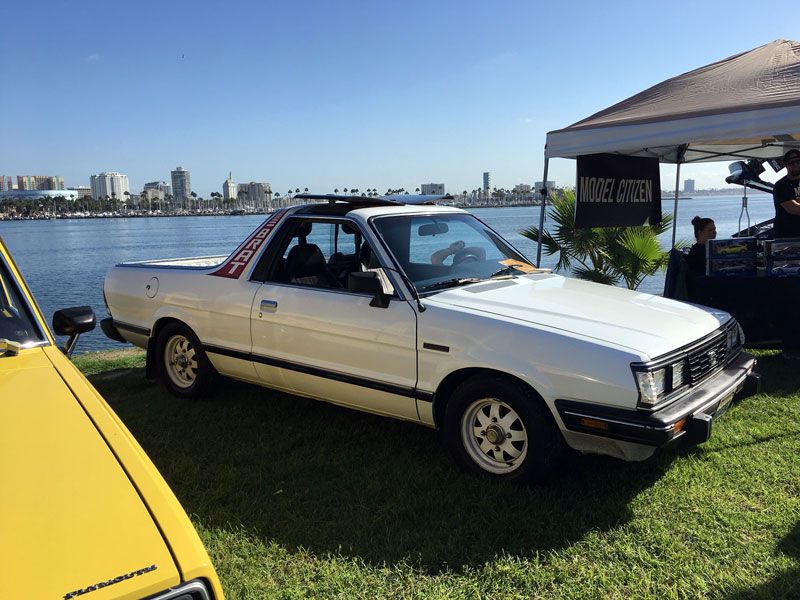 Photo by Scott Oldham
1986 Mazda RX-7
This second generation 1986 Mazda RX-7 is one of the most famous and successful race cars on display. Modified by tuner Racing Beat when new, the 500 horsepower rotary-powered sports car was driven by auto journalist Don Sherman to multiple land-speed records at the Bonneville Salt Flats with a top speed of 238.4 mph.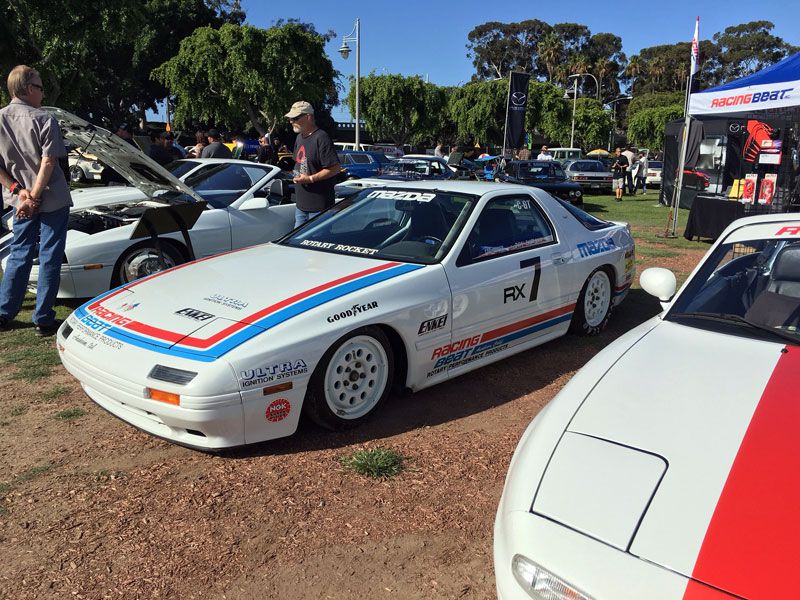 Photo by Scott Oldham
1988 Mitsubishi Starion
Mitsubishis were well represented at this year's event, and Billy Diamsay's black 1988 Starion was one of our favorites. Although restored, the car is an 80,000 mile original example. It's also unmodified except for some additional chrome on the turbocharged 2.6-liter engine. Alongside is Lee Watson's 1990 Mitsubishi Delica powered by a 2.5-liter turbo diesel.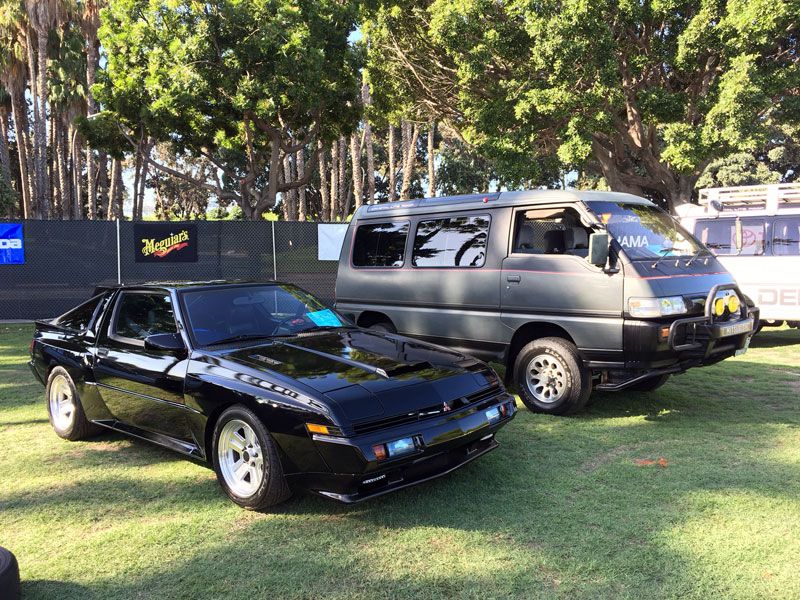 Photo by Scott Oldham
1989 Mazda 767B
The most significant and successful race car on display was in Mazda's booth. At LeMans in 1989, this car finished ninth overall completing 365 laps, and then it went on to win two GTP class victories in Japan. However, this car, which is powered by a 630 horsepower three-rotor rotary engine, is best known for its "Charge" livery, with a color scheme that remains iconic almost 30 years later.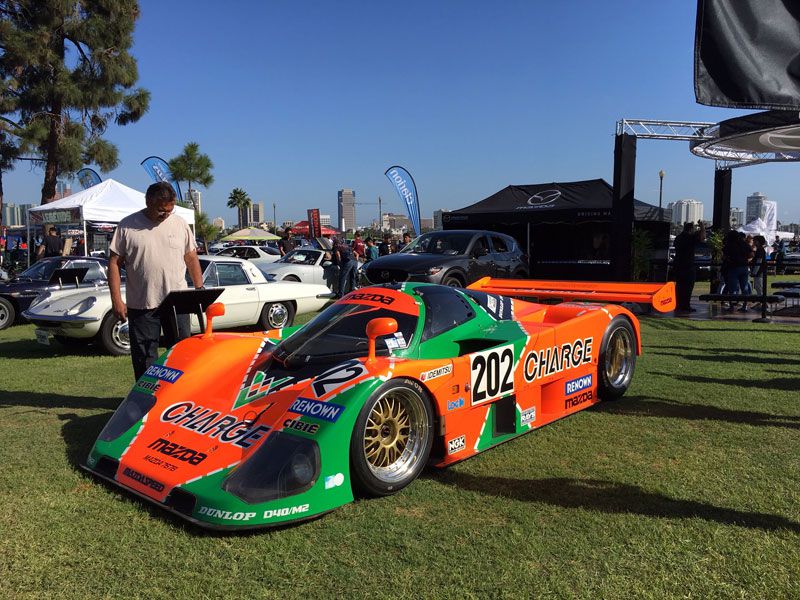 Photo by Scott Oldham
1971 Toyota Land Cruiser
Matthew Tilden purchased this unrestored 1971 Land Cruiser from its original. It was sold new at Fann Toyota in Phoenix, AZ and still includes it original owner's manual, jack, tool kit and factory cans of touch up paint for its Spring Green finish. On the right is Chris Millard's beautiful 1972 open top Toyota Land Cruiser.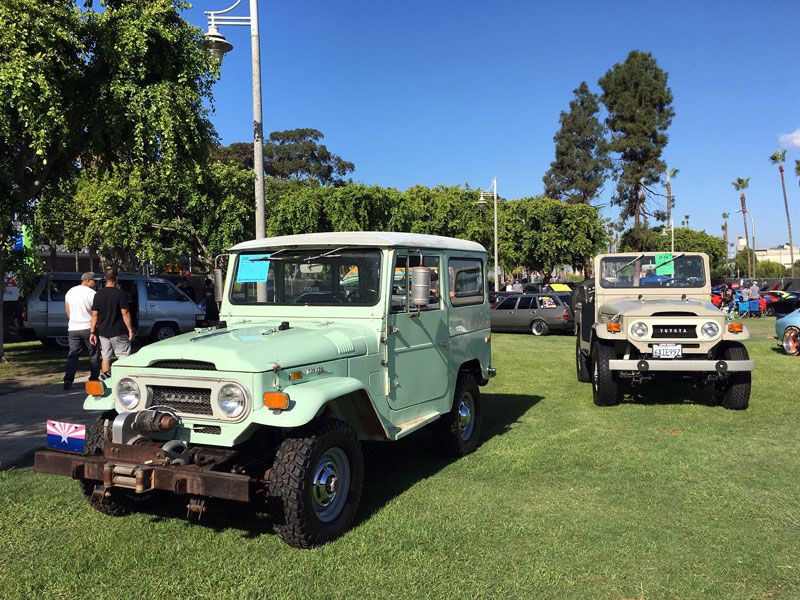 Photo by Scott Oldham
1972 Nissan Skyline
Imported to America and restored by JDM Legends, this 1972 Skyline wears GTR-R style front and rear over fenders, Rubber Soul front and rear spoilers and no hood so show goers could drool over its turbocharged RB25 inline six-cylinder engine from an R34 Skyline.  The wheels are 15-inch RS Watanabe R-Type which measure 10-inch wide in the rear.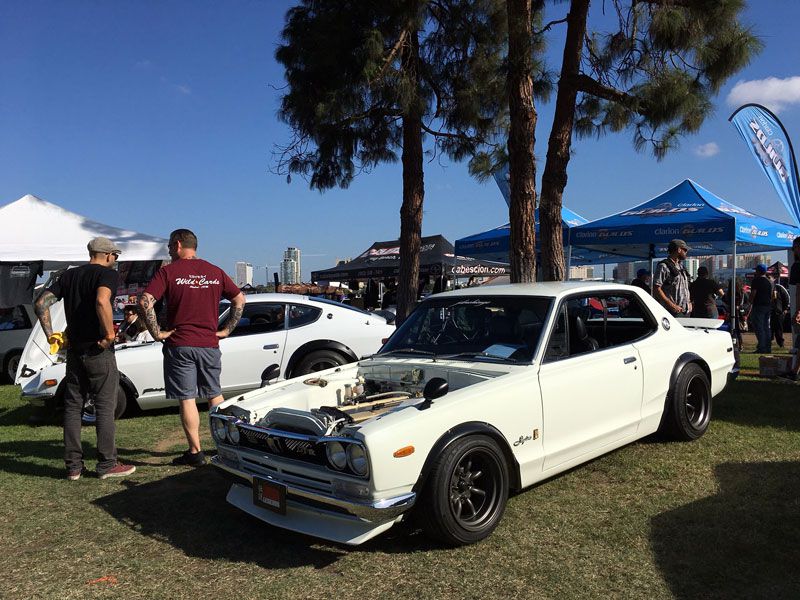 Photo by Scott Oldham
1992 Nissan Skyline
Almost every generation of Nissan Skyline was represented at the Japanese Classic car show, including the R32 which was sold from 1989 to 1992. Although it's not a GT-R, this modified 1992 example belongs to Lerry Liu and looks fantastic sitting on its oversized wheels and tires.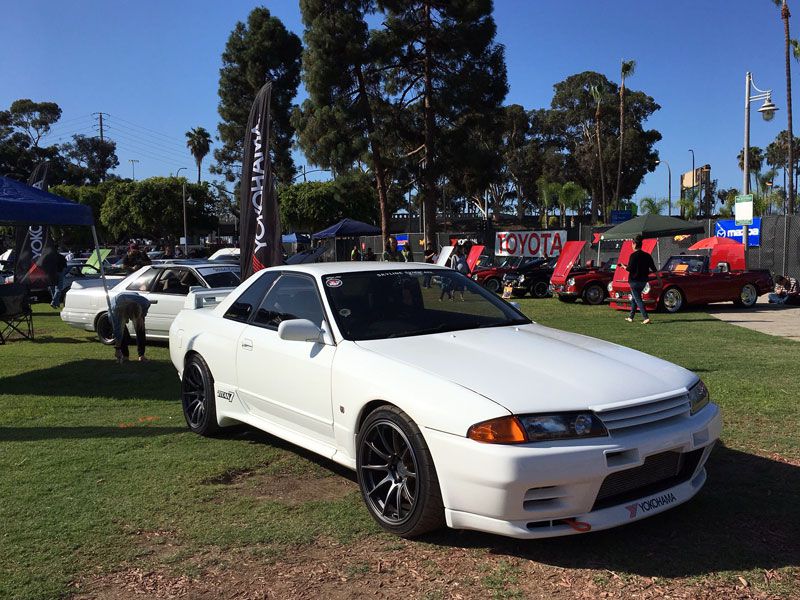 Photo by Scott Oldham
1970 Datsun 240Z
A regular at JCCS and southern California events is this very yellow 1970 Datsun 240Z which once belonged to Yutaka Katayama, Nissan's first U.S. president and the man credited with the creation of Nissan's legendary Z car which remains in production today. Mr. K's personal Z is easily identified by its modified front end with covered headlights and its wire wheels.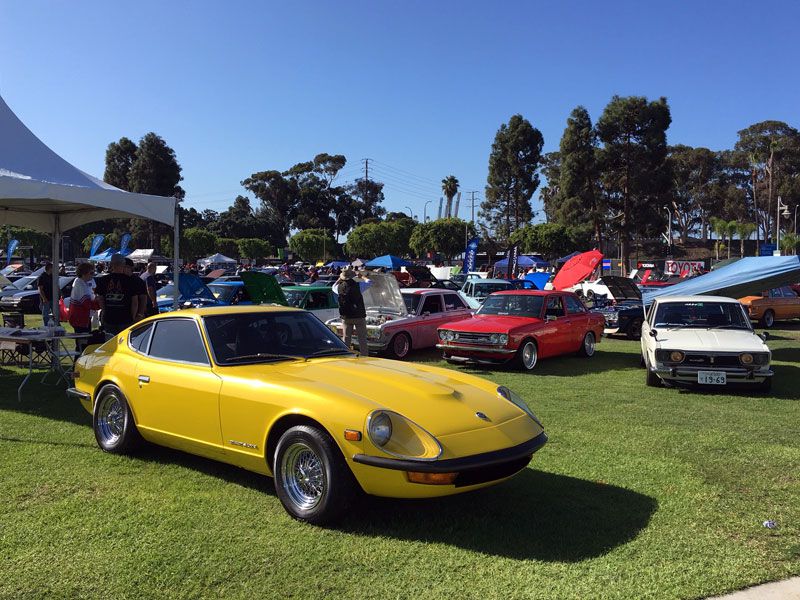 Photo by Scott Oldham
2018 Nissan Leaf
Just recently revealed to the world, the second generation of the Nissan LEAF electric vehicle made an appearance in Nissan's booth. According to Nissan the new Leaf has 147 horsepower and it can travel up to 150 miles on a single charge. It will also have some autonomous capabilities. Prices start around $30,000.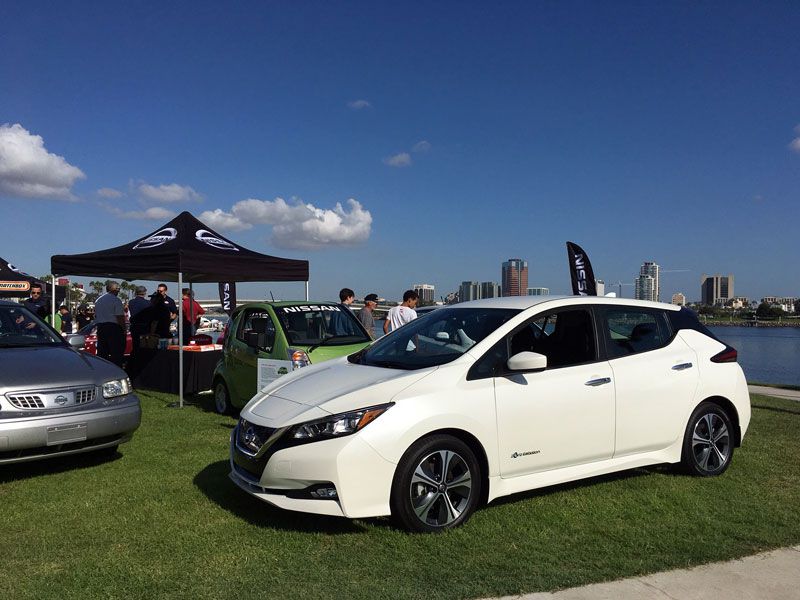 Photo by Scott Oldham