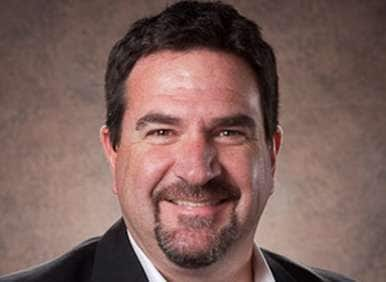 Even though Hyundai's current "fluidic design" language gets much credit for helping boost the company's sales, it looks like we'll see some significant changes in style in the near future. Chris Chapman, well known in industry circles for his work at BMW, is now joining the South Korean automaker as chief designer at the Hyundai America Technical Center in Irvine, Calif.
It's a major coup for Hyundai, as Chapman has been highly successful as a guiding force for BMW. Since joining the automaker in 1994, he worked his way up to becoming Director of Automotive Design and has developed a wide range of winners, across a number of different segments. Chapman's projects have included sports coupes (BMW Z4) and crossovers (BMW X3 and BMW X5), as well as concepts (X Coupe) and more traditional products (BMW 1 Series). He also was named director of BMW's overall Transportation Design department in 2008.
For Hyundai, the hiring reads as a clear signal of the company's intent to keep moving towards a premium position in the marketplace, driven by a more sophisticated approach to design.
The First Wave
As mentioned, one of the most important factors in the Hyundai success story has been the fluidic design language that initially appeared on the current-generation Hyundai Tucson. The small crossover was the first of the new-style Hyundai products and carried significantly upgraded hardware as compared to previous models, but that's rarely enough to change customer perceptions. To do that, Hyundai deployed a complex, layered design filled with curves and flowing lines—the result certainly looked like nothing else on the market and set the stage for the launch of the Hyundai Sonata, which significantly advanced the automaker's new approach.
The distinctly swoopy Sonata became an instant hit, yet its sheet metal wasn't without its share of detractors, who thought the car stood out perhaps a bit too far, and not for all of the right reasons. An overbearing grille design and an oddly protuberant rear—in some folks' eyes—were evidence of a look that would quickly appear dated and was out of sync with Hyundai's market aspirations. Remember, in a sort-of-parallel development, Hyundai had also introduced the Genesis as its flagship model, with the sedan in particular showing a more traditional, sedate approach to design.
Hyundai's split design personality has continued to split even further, as its core lineup has gone the fluidic sculpture route at the same time as the ultra-lux Hyundai Equus has hewn to a more vanilla path. Further, the same eye-popping lines that made the Sonata so noticeable have, in fact, lost some of their luster on the Hyundai Elantra and Hyundai Accent. It's as if in sticking to the Sonata's template, Hyundai designers didn't feel the need to push the envelope any further; as a result, the Elantra and Accent look to some extent like mere imitations of the Sonata, not complements.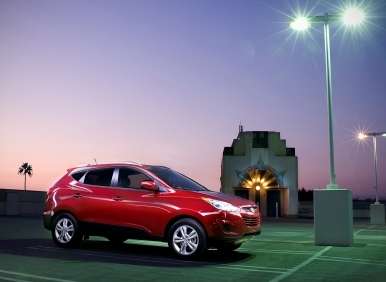 Sibling Rivalry
Of course, while all this was playing out at Hyundai, something similar was happening with the brand's corporate sibling, Kia. Again, you had a lineup that was completely overhauled beneath the skin, then wrapped in bold, distinctive sheet metal. But here's the difference: Kia's corporate look, though very aggressive and dramatic in its own right, seems notably more cohesive across the automaker's lineup and creates an appearance that is both fresh and enduring in a way the Hyundai scheme isn't.
Today, it's worth pointing out that, while Kia and Hyundai vehicles can be fairly similar beneath the skin making design the only tangible differentiator between the automakers' lineups, the former is growing its business at a significantly faster pace than the latter. Both are setting records for volume, but Kia sales through the end of November were up by about 35.7 percent while Hyundai sales had only advanced by a little more than 20 percent during the same period.
The difference here can't be pinned entirely on vehicle design, but it's clear that it is a factor. And guess who oversees Kia's design department? A certain Peter Schreyer, who originally made his name at a prestigious German automaker that's highly lauded for its premium approach to sport sedans, coupes and the occasional crossover—in this case, Audi.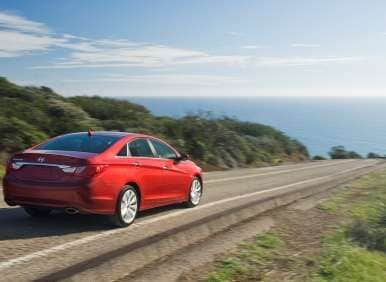 If You Can't Beat 'Em …
For an automaker that has suddenly become a relevant player in the U.S. auto industry and wants to take ye olde next step, you could do a lot worse than follow in the tire tracks of companies like Audi and BMW. Whether Hyundai and Kia can do a lot better—by following a similar design direction with the same designers—is something that will bear watching in 2012 and beyond.