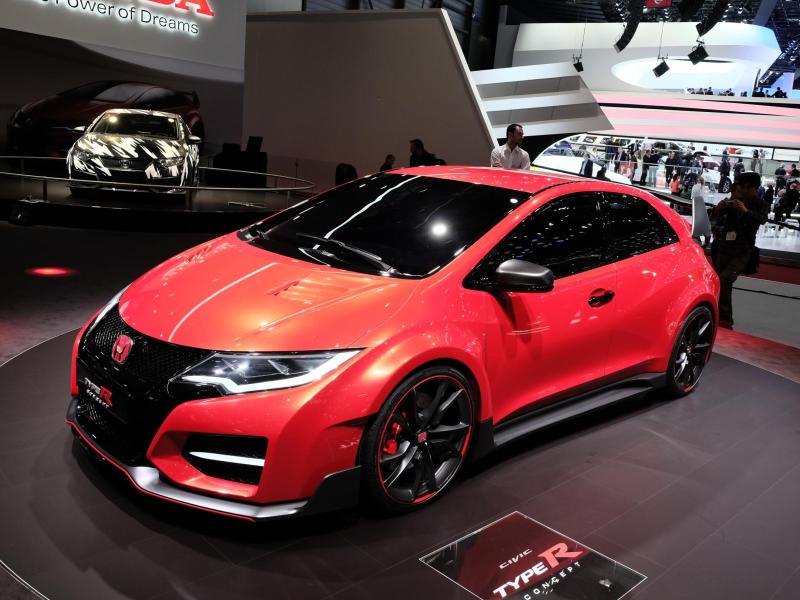 Do you think Hondas are boring, either by their ubiquity on American roads or because you simply have never driven one? You're not alone, and unfortunately, it doesn't look like Honda is planning to give you another reason to reconsider that opinion.
The reality is that Honda is no stranger to motorsports, and the automaker takes what it learns on the track and applies it to its passenger vehicles, even common, drab gray Accords and Civics. To drive a Honda is to love a Honda, and based on the Civic Type R Concept that debuted at the 2014 Geneva Motor Show, lots of people are going to find out just how hot that affection can burn once the 2016 Honda Civic Type R goes on sale.
Unfortunately for Americans, it would appear that we'll need to continue satisfying ourselves with the Civic Si.
New Honda Civic Type R Concept: Styling and Design
Like what you see here? Well, if you're lucky enough to live in Europe, and you've got the financial wherewithal to afford a high-performance hot-hatch, you'll probably like the production version of this car, which arrives next year as the 2016 Honda Civic Type R in a 5-door hatchback body style.
As wild as the Civic Type R looks, Honda insists that many of the design elements provide real-world performance benefits based on extensive testing on Germany's famed Nurburgring Nordschleife, such as the size and shape of the car's ginormous rear wing. That said, Honda also admits that some of the extra bits and pieces are present purely for aesthetics.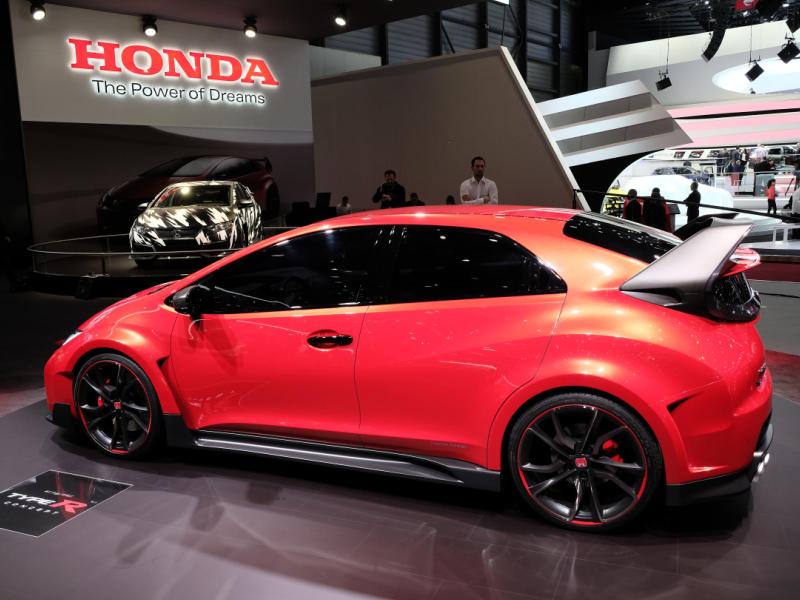 New Honda Civic Type R Concept: What's Under the Hood
Honda describes the Civic Type R Concept as "a racing car for the road." It contains a turbocharged, 2.0-liter Earth Dreams 4-cylinder engine generating 276 horsepower, and while Honda doesn't specify additional drivetrain details, the Civic Type R Concept is equipped with giant 20-inch aluminum wheels wrapped in low-profile 245/30 performance tires. On the concept shown in Geneva, enormous red-painted Brembo brake calipers clamp ventilated and drilled discs.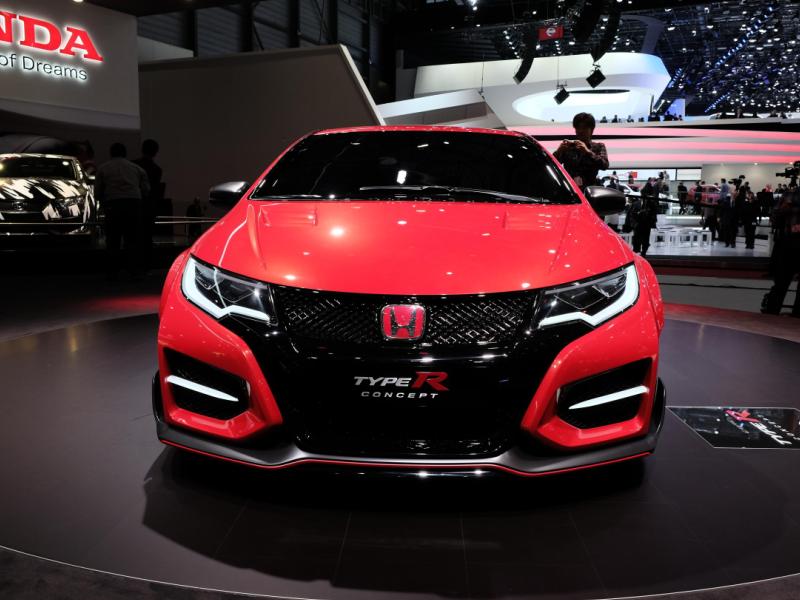 New Honda Civic Type R Concept: What Honda Says
"We have designed the Type R for the sort of customer who has a passion for driving and a love for sports cars," said Masaru Hasegawa, chief stylist of the Civic Type R Concept. "Type R represents Honda's racing spirit. The Civic Type R Concept is not a high-performance road car. It's a racing car for the road."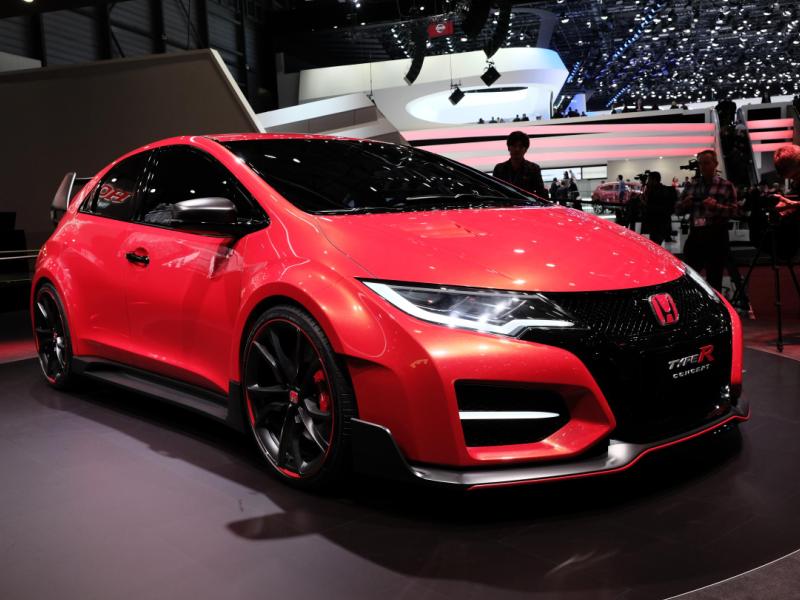 New Honda Civic Type R Concept: What Autobytel Thinks
It isn't much to look at, but the Honda Civic Type R Concept sure looks like a blast to drive. Could this vehicle serve as a compelling alternative to the Ford Focus ST, Mitsubishi Lancer Evolution or Subaru WRX STI? Absolutely. Unfortunately, it doesn't sound like Americans will get a chance to find out.