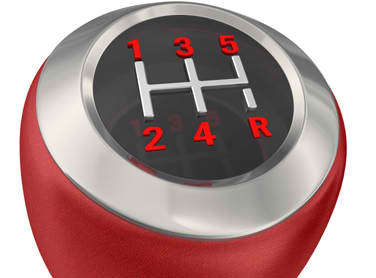 It's Friday once again, which means it's time for another round of my Five For Friday: Five Thoughts about the Auto Industry for November 23, 2012.  Keselowski and Penske reign supreme in NASCAR, Toyota's safety technology push, Audi's turbodiesel import strategy, a three-cylinder EcoBoost motor from Ford, and an all-wheel drive Toyota Prius  - let's look at my take on the most noteworthy and interesting automotive stories from the past week.
01. Keselowski and Penske Take NASCAR Spring Cup Title
The 2012 NASCAR Spring Cup season is over, and relative newcomer Brad Keselowski has walked away with the championship hardware for the Penske Racing Team after a 15th place finish at Homestead-Miami Speedway to sea the win.  The 28 year old Keselowski's first Sprint Cup title was also the first championship win for Roger Penske in the racing series, despite the team owner claiming 24 national championships in other forms of motorsports.  Penske Racing operated a Dodge platform, and while the domestic brand was proud to snatch its only overall victory since the Richard Petty drove for the team all the way back in 1975, the triumph did not change Dodge's plans to exit NASCAR as planned at the end of this season.  Penske Racing will be moving to Ford for 2013.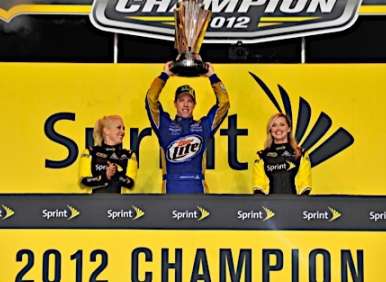 02. Toyota Introduces Two New Safety Systems
Toyota is so intent on avoiding future 'unintended acceleration' lawsuits that it has introduced a pair of new technologies designed to add even more safety to its vehicles.  The first is called Intelligent Clearance Sonar, and it makes use of sound waves to detect objects that drivers might not see when moving forward or backward from a stop.  The system can automatically brake the car and reduce engine power should the pilot accelerate towards an obstacle that has been scanned by the feature.
Drive-Start Control is intended to stop drivers from 'selecting the wrong gear.'  As unusual as this phrasing may sound, the application is even stranger: Toyota has engineered the system to prevent drivers from shifting into a forward gear and accelerating away quickly should they accidentally back into something (or vice-versa).  Although it might at first appear as though Drive-Start Control has been designed to curtail hit-and-run incidents in parking lots, the feature is more pragmatically intended to keep Toyota owners from accelerating into things like closed garage doors or curbs.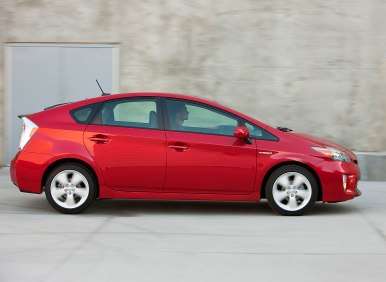 03. Audi's Turbodiesel Gambit
For a very long time America's automotive pundits have bemoaned the lack of diesel-powered vehicles sold on its shores.  While Europe has enjoyed a relatively continuous stream of intriguing turbodiesel automobiles, the U.S. market has seen only a small portion of these models imported for domestic consumption.
Audi will be bucking that trend in the very near future, with the news that it is bringing five fresh turbodiesel vehicles to the L.A. Auto Show next week.  The Audi A6, A7, and A8 sedans will feature previously-unavailable diesel drivetrains, and so will the Audi Q5 compact crossover,  Needless to say, turbodiesel torque and fuel efficiency will give these Audi models significant advantages in their respective classes when compared to the competition - especially the Q5, which faces no diesel-powered rivals whatsoever in the United States.  Audi will start rolling out these turbodiesel vehicles in the spring of 2013.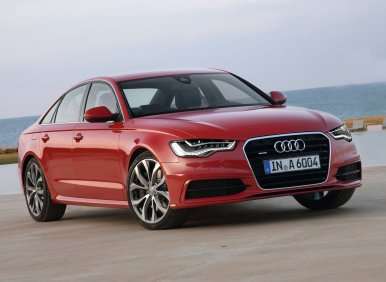 04. 1.0-liter EcoBoost Engine Coming From Ford
The 2014 Ford Fiesta will sport a three-cylinder engine, testing the acceptance of American vehicle buyers who are still coming to terms with the influx of small-displacement turbocharged engines in their compact and subcompact cars.  The 1.0-liter, three-cylinder EcoBoost mill will make use of a turbocharger itself, and it will generate 123 horsepower and 148 lb-ft of torque.  These figures are significant in that they represent a power boost over the current, 1.6-liter, four-cylinder engine found under the hood of Ford's entry-level hatchback.  Ford hopes that the three-cylinder Fiesta will win the title of 'most fuel efficient non-hybrid' in the United States, with combined fuel mileage that could flirt with the 45-mpg mark.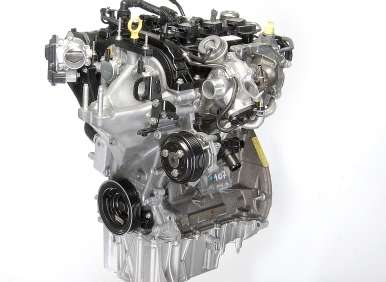 05. Is The World Ready For An All-Wheel Drive Prius?
The wave of new Prius products seems unending from Toyota.  In the wake of the Prius V people mover and the Prius C subcompact comes a rumor from Auto Express that the next-generation of the popular hybrid hatchback will offer an all-wheel drive system.  The publication quotes its source as claiming that both the plug-in edition and standard hybrid model of Prius will feature an additional electric motor to drive the rear wheels, giving it better traction in slippery conditions while in operation at speeds of up to 37-mph.  The base Prius will also see a more powerful drivetrain that will not only improve acceleration but also boost fuel mileage into the 70-mpg range, which would be an incredible achievement for the brand.  The redesigned Prius is scheduled to make its debut in 2015.