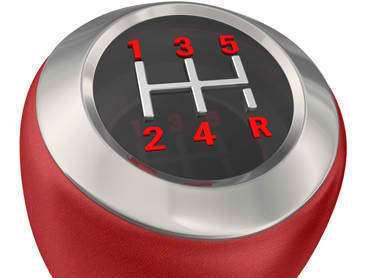 In this new Autobytel feature, I will be presenting my Five for Friday – five thoughts about the stories in the auto industry that have caught my eye over the past week. Some of which got their fair share of media attention, and some of which may have flown under the radar. It has been an interesting week for automotive news, so without further ado here are my five thoughts about the auto industry for June 24, 2011.
1. The Ford Ranger Goes Quietly Into the Night
Everyone knew it was going to happen, but now it has been made official: the Ford Ranger will cease production in December of this year. In a reflection of just how stagnant the compact to mid-size pickup truck segment has become in the United States, Ford has no plans to introduce a replacement. This is despite a next-generation Ranger being made available to other markets around the world, an appealing pint-size pickup kept out of the U.S. by the Chicken Tax and consumer apathy toward small trucks.
The Ford Ranger's sales were certainly unimpressive in its final few years of existence, but no one expected better out of a platform that hadn't been significantly updated in over a decade. The Toyota Tacoma continues to dominate small truck sales in America, but this title has evolved into a sort of consolation prize as drivers consistently choose to get behind the wheel of more capable and nearly as fuel efficient full-size models instead.
2. Fantasy Meets Reality With Successful Ending to Nissan's Gran Turismo Academy
Nissan's social media experiment has come to a successful conclusion. Gran Turismo Academy, an effort made in partnership with Sony through its Playstation 3 gaming platform, was a program designed to select the cream of the online video game racing crop and give them a chance to get behind the wheel of real-life race cars and compete on a professional-level track. Eventually, 16 drivers slugged it out at Silverstone in the U.K. over the course of a week, and the winner was given an honest-to-goodness racing contract with one of Nissan's professional teams.
Nissan says that the event drew a quarter of a million Facebook followers to its GT Academy page since the contest's inception in the fall of next year. This is an indicating of just how powerful the opportunity to prove one's video game skills can be when harnessed for marketing purposes.
3. Saab Out of Money, Out of Time
Things just keep getting worse for Saab. Already forced to once again shut down production due to the small detail of being unable to pay suppliers, the Swedish automaker's hiatus looks like it has a fair chance of becoming permanent. The latest news that could push Saab over the edge into insolvency has to do with the fact that the company can no longer afford to pay its employees.
An estimated 3,700 Saab workers are now without paychecks, and if the issue isn't resolved by Monday then two of the unions representing these employees will initiate an official demand for payment that, if allowed to run its course, could lead bankruptcy proceedings for the company. Saab is currently scrambling to find a solution to its short-term cash flow crisis.
4. AAA To Offer Charger Trucks as Part of Roadside Assistance Services
AAA will already bring you a can of gas if you find yourself stranded on the side of the road with an empty fuel tank, but electric vehicle drivers can now breath easier thanks to the Association's decision to begin outfitting some of its service trucks with equipment that can recharge EV batteries. The mobile charging stations will be tested out in a small group of states where EV adoption is high before eventually finding their way into all of the regions serviced by the group's roadside assistance services. The move patterns a similar program currently underway in Japan.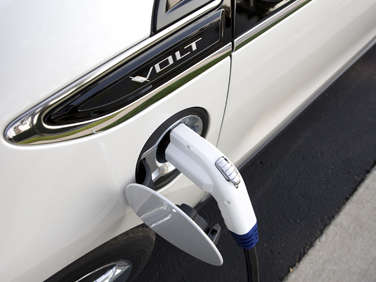 5. Ford Takes Onboard Infotainment to a Level No One Asked For
Already in the news for its decision to install medical device software in its vehicles that can monitor insulin levels as well as other health conditions, Ford revealed plans to integrate even more high tech gear into its future products. Through the company's Sync interface, Ford is working on developing seats the offer real-time heart monitoring, as well as a wireless communications system that could connect one Ford automobile to another.
The U.S. Department of Transportation is starting to become very vocal about the number of infotainment features installed in new cars and trucks, and Ford's continued push into the frontiers of electronic gear that could be considered only tangentially related to driving has become a lightning rod for federal criticism. With distracted driving such a hot-button issue, now is perhaps the worst time to be poking at the sleeping giant of government regulations with this type of cutting edge equipment.