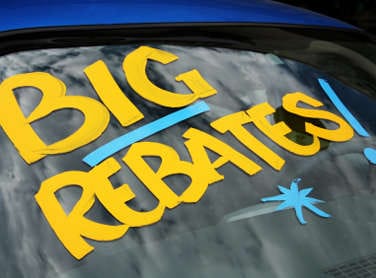 It's Friday once again, which means it's time for another round of my Five For Friday: Five Thoughts about the Auto Industry for May 4, 2012.  The rise of the Prius, Volkswagen's mid-size crossover gambit, Playstation-friendly add-ons for BRZ and FR-S owners, the Dodge Dart SRT, and what's next for the Lexus GX  - let's look at my take on the most noteworthy and interesting automotive stories from the past week.
01. Toyota Prius Rises Above Its Roots
There was a time when the Toyota Prius was regarded as something of a loss-leader for the Japanese giant, a halo car that established the brand as one of the eco-conscious leaders of the nascent hybrid industry but not a model that generated enough profit to justify its existence based solely on the balance sheet.  That reputation is a thing of the past, according to an article published by Newsday that ranks the Toyota Prius as the third most popular automobile in terms of global sales through the first quarter of 2012.
What's helping the Toyota Prius more than double the number of units moved over the previous quarter?  Newsday points to Japanese tax incentives that are pushing larger numbers of buyers behind the wheel of the compact hybrid car, although American sales have also surged over the course of the past few months which indicates that the Prius name has managed to transcend consumer reluctance concerning battery-assisted automobiles and become a genuine force to be reckoned in the affordable car segment.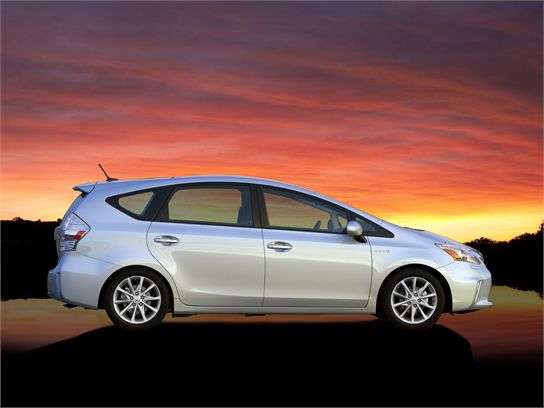 02. Volkswagen To Field Trio Of SUVs?
With the entry-level market covered by the Volkswagen Tiguan, and full-size buyers tempted by the plush Volkswagen Touareg, the Automotive News is reporting that VW is strongly considering bringing a middle child to American showrooms.  The automaker has roughly $20,000 of elbow room to work with in pricing a new mid-size crossover, along with the production capacity to churn out significantly more vehicles than it is currently building.  Volkswagen has yet to discuss any details concerning the potential development of a new suv, but the company is enthusiastic about what it sees as an opportunity to soak up additional dollars from crossover-friendly drivers in the United States.
03. Scion FR-S and Subaru BRZ Target The Playstation Generation
The all-new pair of compact coupe twins from Scion and Subaru (the FR-S and the BRZ, respectively), are already targeted at young car buyers interested in affordable performance paired with look-at-me-styling.  Autocar has caught wind of a Toyota initiative to develop a telemetry system that will record vehicle information such as speed, g force, braking and other performance metrics while the FR-S and BRZ are on a race track.  This data can then be uploaded to the Internet using a Sony Playstation where an online community of Subaru and Scion owners can compare their lap times and offer each other advice on cutting a few seconds off each go-round.  Eventually, Toyota also plans to provide digital driving instruction to BRZ and FR-S owners looking to tackle popular tracks from around the world.
04. Dodge Dart SRT In The Works
Automobile magazine has published an interview with Fiat-Chrysler CEO Sergio Marchionne that cements what most Mopar fans already knew: that a high performance SRT edition of the all-new Dodge Dart sedan is on its way.  The compact four-door will join the Dodge Caliber SRT-4 and the Dodge Neon SRT-4 as the smallest displacement members of the Street & Racing Technology family.  Although no specifications have been released, it would be reasonable to expect that the Dart SRT would make use of a turbocharged, four-cylinder engine pushing out close to 300 horses, in keeping with traditional power production for the entry-level SRT family and given the current landscape of affordable compact pocket rockets.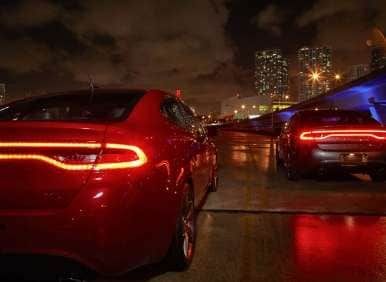 05. Lexus GX Might Lose Rugged Charm
The Lexus GX is the mid-size sibling to the safari-friendly, Toyota Land Cruiser-based Lexus LX SUV, and like its bigger brother it also makes use of a full frame design in its current iteration.  That particular nod to off-road capability and towing supremacy might be on its way out with the next generation version of the truck, according to a story in Ward's Auto that quotes a Lexus executive as confirming that a three-row, unibody crossover is being considered when the platform is replaced in two to three years time.
What is prompting the decision to perhaps shift the GX from a body-on-frame to a unibody platform?  Competitors such as Audi and Infiniti are offering crossovers that make use of a smooth-riding, sedan-like chassis that can also deliver better handling than a traditional SUV.  Although sales of the GX have been strong for years - part of what has kept a serious evaluation of its future platform from taking place - any dip in buyer loyalty could initiate ground-up redesign.