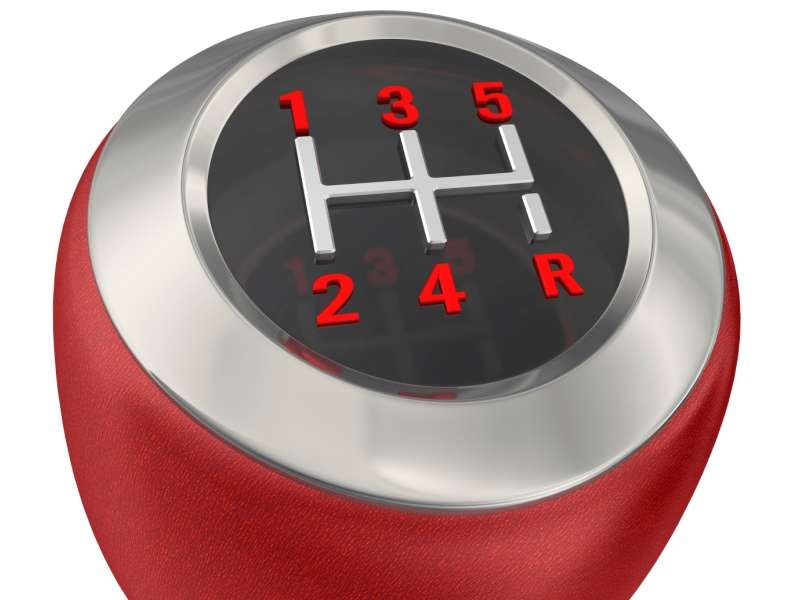 Happy 4th of July! It's Friday once again, which means it's time for another round of my Five For Friday: Five Thoughts about the Auto Industry for July 4, 2014.  Volkswagen's dune buggy, Porsche sweetens the Macan waiting list, 707 horsepower for the Dodge Challenger SRT Hellcat, a turbo Mazda Miata seems to be waiting in the wings, and Subaru owners conquer the great outdoors  - let's look at my take on the most noteworthy and interesting automotive stories from the past week.
01. Volkswagen's Going To Build A Dune Buggy
Well, sort of.  More like a 'Dune Bug,' in the sense that the Beetle-based Volkswagen Dune Concept, which was show off at the international auto show in Detroit this past year, is actually heading into production.  Car and Driver is reporting that the buggy will come in coupe and convertible forms, offer front-wheel drive, and provide two inches of extra ground clearance compared to the standard Volkswagen Beetle.  The concept featured fender flares, a different hood, 19-inch rims, and special lights front and rear, and it's likely that at least a few of those styling cues will make it through to the production model.  Not mentioned by either Car and Driver or Volkswagen is who, exactly, would be interested in buying the 'Dune Bug.'  Could we be looking at the Nissan Murano CrossCabriolet Mark II?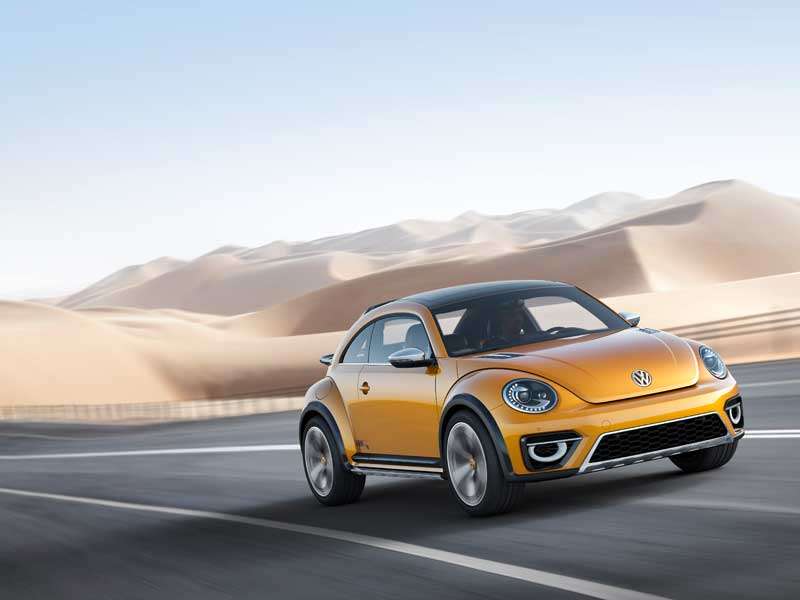 02. Waiting For A Porsche Macan? Enjoy Your Cayman (Or Boxster)
The 2015 Porsche Macan compact crossover has only been on sale a very short time but it's already turned into a success story for the German brand. In fact, the Porsche Macan is doing so well that there's currently a six-month waitlist before new owners can take one home.  Rather than let those who ordered the SUV sit and stew, Porsche has taken the unusual step of offering customers a short-term lease on a Porsche Boxster or Porsche Cayman to help 'shorten the gap,' so to speak, before Macan delivery takes place.  The leases are open-ended, and while there's a pretty big difference in mission profile between a Macan and the compact roadsters and coupes that Porsche is lending out, it's a good-will gesture that'll also keep dealers stocked with lightly-used sports cars to sell.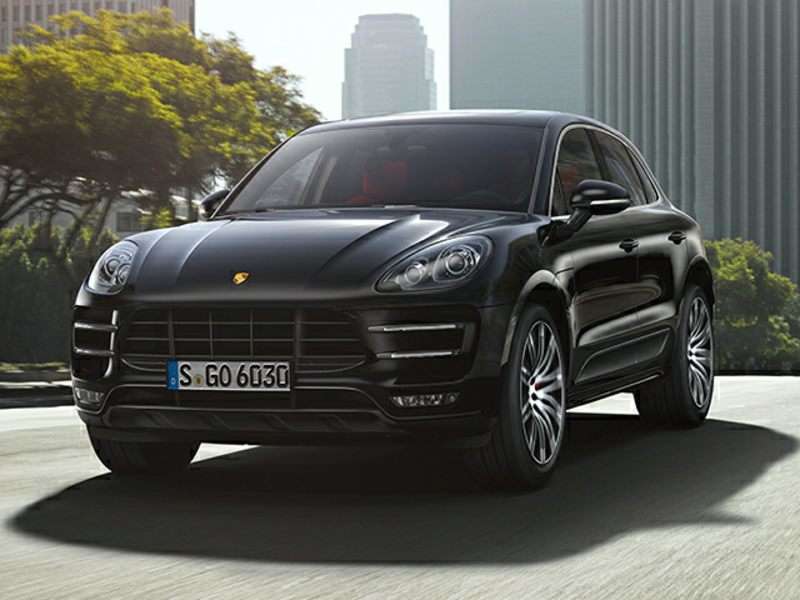 Photo by Porsche Cars North America
03. Dodge Challenger SRT Hellcat Boasts 707 Horsepower
The 2015 Dodge Challenger SRT Hellcat is weeks away from being driven by the media, but I've already had my mind blown by the fact that its 6.4-liter supercharged V-8 produces 707 horsepower and 650 lb-ft of torque.  For those of you keeping score at home, that's more grunt than both the Dodge Viper - previously thought to represent the halo car ceiling for Pentastar product power - and the Shelby GT500, the current muscle car champ when it comes to engine output.  Given that the current Challenger R/T struggles to lay down its 375 horses without shredding its tires, it will be interesting to see how Dodge has addresses the Hellcat's traction issues.  For those interested in limiting their heart attacks in traffic to one or two per day, the Challenger SRT Hellcat will come with a second key fob that will restrict the coupe's motor to a mere 500 horses.  You know, for valets.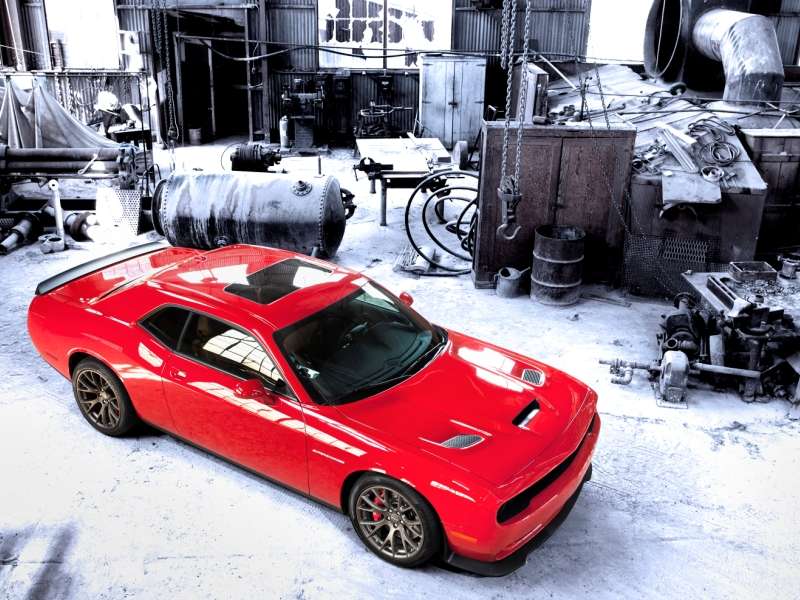 04. 2016 Mazda Miata Teaser Video Reveals Turbo?
The 2016 Mazda Miata - representing the next-generation, or ND model of the world's most popular roadster - will be unveiled at a special event in Monterey, California on September 3 of this year.  The reveal is being timed to coincide with 'Miatas at Mazda Raceway' at nearby Laguna Seca.  Ahead of the event, Mazda has released a teaser video that doesn't show any of the car but does let us hear its motor at full and off-throttle.  If you listen closely you can clearly hear the sound of a turbocharger spooling up, which would make the upcoming Miata the first forced-induction model to come from the factory since the 2005 Mazdaspeed edition of the car.  A turbo option for the Miata could give it enough power to elevate its status - and selling price - in the sports car pantheon.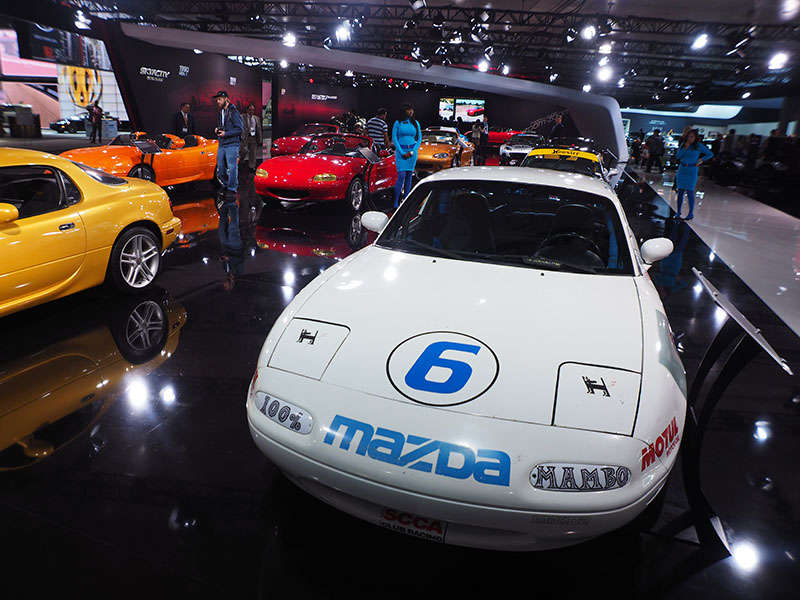 Photo by Megan Green
05. Subaru Owners Go Off-Road More Than You'd Think
Would you believe that almost 30 percent of Subaru owners regularly take their cars off-road?  That's what J.D. Power is claiming with a recent survey that was done to determine which brand's drivers were most willing to leave civilization behind and explore new frontiers in their vehicles.  Here comes the grain of salt: the survey actually asked whether drivers tackled 'dirt roads' and other types of unpaved trails, which means that if you take your Outback across the lawn to get to your garden it technically counts.  Who came in ahead of Subaru?  Jeep scored highest with 31 percent of owners heading 'off-road,' while Ram came in just behind with 30.2 percent (Subaru tallied 29.5 percent).