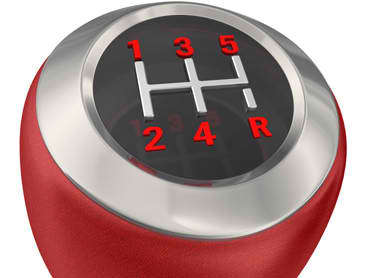 It's Friday once again, which means it's time for another round of my Five For Friday: Five Thoughts about the Auto Industry for July 22, 2011. Let's look at my take on the most noteworthy and interesting automotive stories from the past week.
01. Porsche's Seven-Speed Manual Transmission Inches Closer to Reality
Last week I told you that Lamborghini had decided to send its manual transmissions to the great junkyard in the sky. It would seem, however, that not all performance car companies are ready to give up on traditional sports car gearboxes quite yet. Rumors have been swirling for months that the upcoming Porsche 911 refresh will install an unheard of seven-speed manual transmission on certain versions of the car, and a recent promotional video from the German automaker appears to confirm the existence of this fabled beast.
Avid Porsche fans have freeze-framed sections of the video that clearly show an unusual shift pattern on the gear knob of the upcoming 911 coupe, one that indicates the presence of a seventh gear lurking at the top right of the shiny metal ball. Do Porsche 911 drivers really need an extra gear to squeeze out a few additional autobahn miles-per-hour? Probably not – but it could help Porsche wrangle one or two more miles-per-gallon from the EPA while the 911 cruising on American highways.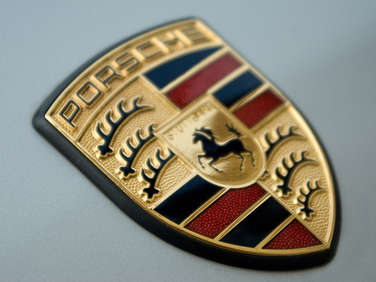 02. Next-Generation Volkswagen GTI To Feature More Power
The Volkswagen GTI has always been a solid player in the compact performance segment, especially amongst drivers seeking the practicality of a hatchback. In the face of stiffer competition from vehicles like the Mazda MAZDASPEED3 and the Subaru WRX, according to Autocar VW could be looking at boosting engine output in the upcoming next-generation GTI from its current 200 horsepower to somewhere in the neighborhood of 220, using the same 2.0-liter turbocharged four-cylinder engine.
Although any spike in swiftness would be welcomed by VW GTI buyers, an additional 20 horses seems paltry in comparison to what European GTI owners were gifted with this past year in the form of the 253 horsepower "35th Anniversary Edition" of the car. No word as of yet regarding the possibility that the American GTI lineup might gain access to a similarly-powerful model.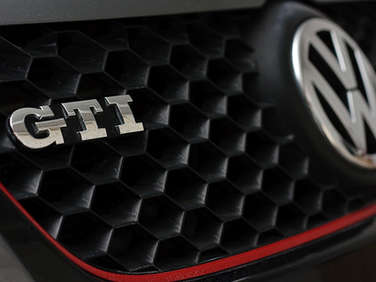 03. BMW 135i Owners Also Given Access to Performance Edition Package
I reported earlier this week that BMW 335i and 335i xDrive sedan buyers have been given the option of a special Performance Edition package that ups horsepower to match that of the much-lauded BMW 335is coupe (320 ponies, 332 lb-ft of torque). According to Car and Driver, the same package will also be available to those interested in the compact BMW 135i, starting this August. Even more impressive than the power gains that come from tweaking the turbocharged 3.0-liter, inline six-cylinder engine found in all three of these models is the inexpensive price of the Performance Edition – the entire package retails for just $550.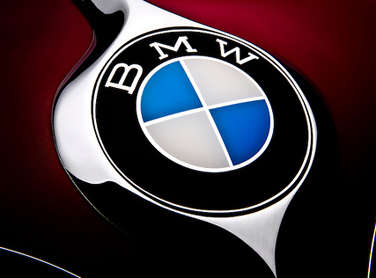 04. Groupon + Cadillac = Failure
It would appear that social media star Groupon finally met a market it couldn't crack. In what was perhaps an overly ambitious effort, Groupon partnered up with Cadillac this past month to offer one of its patented rebates that allowed interested parties to purchase a $500-off coupon on a new Cadillac automobile for the price of $199 – provided enough people signed up for the deal. Unfortunately for both parties, The Automotive News reports that only four people in the entire United States clicked through and expressed any interest in the offer, which was less than half of the 10 total customers required to make the deal happen.
Why did the Groupon and Cadillac partnership fail? For starters, spending $199 to save $300 isn't that appealing of an offer, especially when considering you then have to shell out at least $35,000 to take advantage of your coupon. Also, how many people are really sitting out there in social media land waiting to impulsively buy a brand new car? Major purchases are typically researched for at least several weeks before any huge sum of cash is handed over, which indicates that maybe the Groupon model isn't particularly well-suited for automotive sales – especially with regards to pricey luxury brands.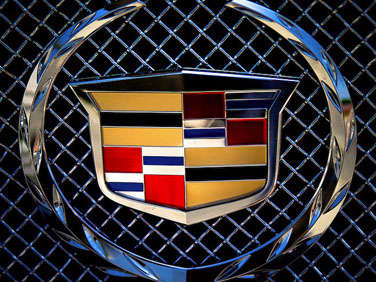 05. Luxury Cars, Farm Equipment – What's The Difference, Uncle Sam?
If there exists a loophole in some unsuspecting provider's insurance policy, you can bet there's at least one person taking advantage of it. In the case of a little known "farm-use" discount available from many different vehicle insurance companies, it would seem that thousands of sneaky sports and luxury car owners have caught on to what the fine print has to offer and are "repurposing" their Porsches and BMWs as tractors and manure spreaders.
The L.A. Times has published a story claiming that eight percent of vehicles insured in the United States as farm equipment reside in areas of the country where fewer than one percent of residents are actually farmers - including Brooklyn, NY and Los Angeles, CA – and that many of these automobiles are actually high end premium cars such as Audis and Cadillacs. With savings of up to 20 percent over standard vehicle coverage, Quality Planning, a company that investigates the accuracy of insurance policies, estimates that this type of fraud costs insurers $150 million per year.